Search Results
rhythm games
Reading rhythm, learning music theory and counting music have never been that easy ! Just tap the pulse and beat the rhythm ! ❖ 100% of musicians who don't learn rhythm loose their motivation....
Music Hero is the most rockin' and the only music rhythm game that you can play with your own music! Get ready to feel the rhythm as you tap tap your cell phone screen now! Are you ready to roc...
★★★ Next generation auto music analysis rhythm game BEAT MP3! ★★★ Including MP3 file, moreover whole of extension of music file can be supported. You can enjoyed this awesome rhythm game wit...
Including MP3 file, moreover whole of extension of music file can be supported. You can enjoyed this awesome rhythm game with your OWN music library in your smartphone. Hit the notes at the corr...
More than 45 million players worldwide enjoy this Japanese anime music rhythm game! Featuring over 100 playable songs, the difficulty can be adjusted to suit you. Play through Live Shows...
Tap Tap Reborn 2: Popular Songs Rhythm Game is a beat tapping game with classic gameplay and updated song contents. In this game, you will be able to play all popular songs with various genres:...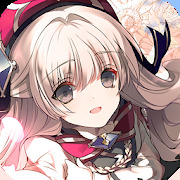 New Dimension Rhythm Game "A harmony of Light awaits you in a lost world of musical Conflict." Touch, hold and slide to the rhythm through a challenging, unforgettable arcade-style rhyth...
Piano Games Mini has many addictive mini games. Challenge yourself following the music rhythm. In this game, you can enjoy different mini games with wonderful piano songs. All mini games...
Do you want to experience the differentiated rhythm game? Please forget about the uniformed games with limited source. Watch, listen, and feel the music and share it all around the world in TAPT...
It's time to unleash your musical talent! Incredible interactive musical game! Сreate a stunning performance! Join Bjorn and Bucky and all their friends as they put on a fabulous concert and yo...
Music and Rhythm Games
Cytus, Deemo, Guitar Hero. The list is long for rhythm-based games, and you will have endless options if you want to delve deeper into the amazing gameplay of the music and rhythm games. At Games.lol, we have a huge collection of rhythm games that you can choose from, and we provide all of these PC games for free. If you are looking for a new way to enjoy casual games, these rhythm games will definitely give you a fun time that you didn't know you will have. Download our rhythm games and get ready to be immersed as you improve your reflexes!
Bust a Beat in Rhythm Games PC
Music is a universal language and the fact is that it sets the mood in every form of entertainment from movies and even to video games. So why not play some games that revolve entirely around music like Music Hero - Rhythm Beat Tap that is one of the most popular rhythm games PC. And better still it is free to download. Something that we offer with all of the PC games in our selection. Piano Games Mini: Music Instrument & Rhythm is another one with some classic well-loved gameplay mechanics for a rhythm games PC. So go on and take your pick and download the best PC games from our website.
Rhythm Games for PC
Part of what makes the world of video games interesting comes from its diversity. What used to be simple dots moving around the screen, has evolved into an entirely new form of entertainment that combines both the visual elements of movies and the interactive properties of sports and other physical activities.

In the genre of action games, for example, exists a subgenre called Rhythm game or rhythm action which, as the name suggests is a test for the player's rhythmic reaction to various tempo or beat. Just Dance Now from Ubisoft is one example of a fun and challenging rhythm game. Enjoy hours of dancing fun along with your friends and members of your family. Featuring over 400 of chart-topping hits for you to choose from. Try out this awesome game today through this LINK along with other rhythm games in the list below.

Take Your Pick of Free Rhythm Games
We got tons of awesome free games for you to download on PC and Mac. In fact, you can try and start with Piano Games Mini: Music Instrument & Rhythm but there is no need to stop there because there are so many other free rhythm games that you can download for free on PC and Mac. There is also the popular BEAT MP3 2.0 - Rhythm Game that is actually a sequel of the first free rhythm games that now comes with a lot of improvements over the previous game. So whatever it is you are looking for there is always something for you here at Games.lol to download and play for free.
You may also like: