When bored, people usually turn to watch Netflix, listen to songs on Spotify, or better yet, play games on the PC or mobile phone. A huge chunk of people turns to gaming because it is very interactive and well, releases stress of all forms. The start of 2020 was a bit gloomy for the entire world but that does not mean it goes the same with the gaming industry. Developers have not stopped creating wonderful games for players to enjoy. There are already some awesome mobile games that were launched in different parts of the world. To know more about the top up and coming games with their beta versions, read on!
1. Project Cars GO
One of the most amazing games that were soft-launched in October 2020 is Project Cars GO. This is a mobile racing game that has the look and the feel of an authentic car. You have an option to customize and tune the car you are going to race. Since lots of fans wanted to have this game on the go, a closed beta was already live since October 2020. More updates await avid players as this installment of the Project Cars franchise was the most anticipated one.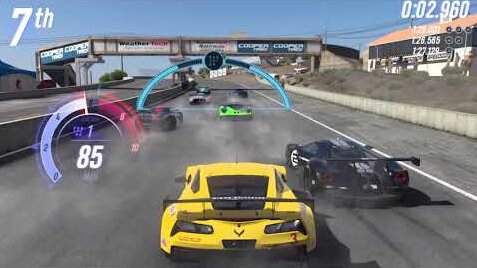 2. Marvel Realm of Champions
Kabam had a successful soft-launch last August 2020 with its newest title, Marvel Realm of Champions. It is a 3 vs 3 real-time multiplayer game composed of the top superheroes who are hungry for victory. You can choose from Web Warrior, Iron Legionnaire, Hulk, Storm, Sorcerer Supreme, or Black Panther. There is also an option to customize each character's appearance. You will be able to join the Secret Wars and solve the different mysteries that occur. This game has been live since August 2020 and its latest update was last October 2020.
3. Might & Magic: Dynasty
Another great game, Might & Magic: Dynasty by Ubisoft was soft-launched last September 2020. This is an exciting strategy war game that has awesome battle features. Players will take on the role of a powerful lord and choose from Dungeon, Stronghold, or Haven. In this game, you will build an army where you can train legendary heroes and even create an alliance with other lords. There are also real-time battles that you can join so you can expand your land eventually. Ever since it was launched, there are still no updates at present.
4. NFL Clash
NFL Clash is a multiplayer sports game developed by Nifty Games that has soft-launched in Brazil, Mexico, Germany, the United Kingdom, and Australia. It is a real-time game where all NFL teams are present and players can collect trophies for every game won. This NFL and Nifty Games partnership went live in August 2020 and the latest update on October 2, 2020.
5. The Lord of the Rings: Rise to War
NetEase partnered with Warner Bros. Interactive to create the amazing mobile strategy game, The Lord of the Rings: Rise to War. Its setting is in the Third Age of Middle-Earth in which all your favorite characters will embark on a journey. First, beta testing was available to two countries, Australia and the Philippines. This game has been live since July 2020.
6. Marvel Duel
A strategy card game, Marvel Duel is the second title developed by NetEase. Expect to see the Civil War and Infinity War happening in this game. You will help restore the universe by letting superheroes from every place fight and battle. There are over 150 characters to choose from. Marvel Duel has been live since June 2020 with its latest update on October 22, 2020.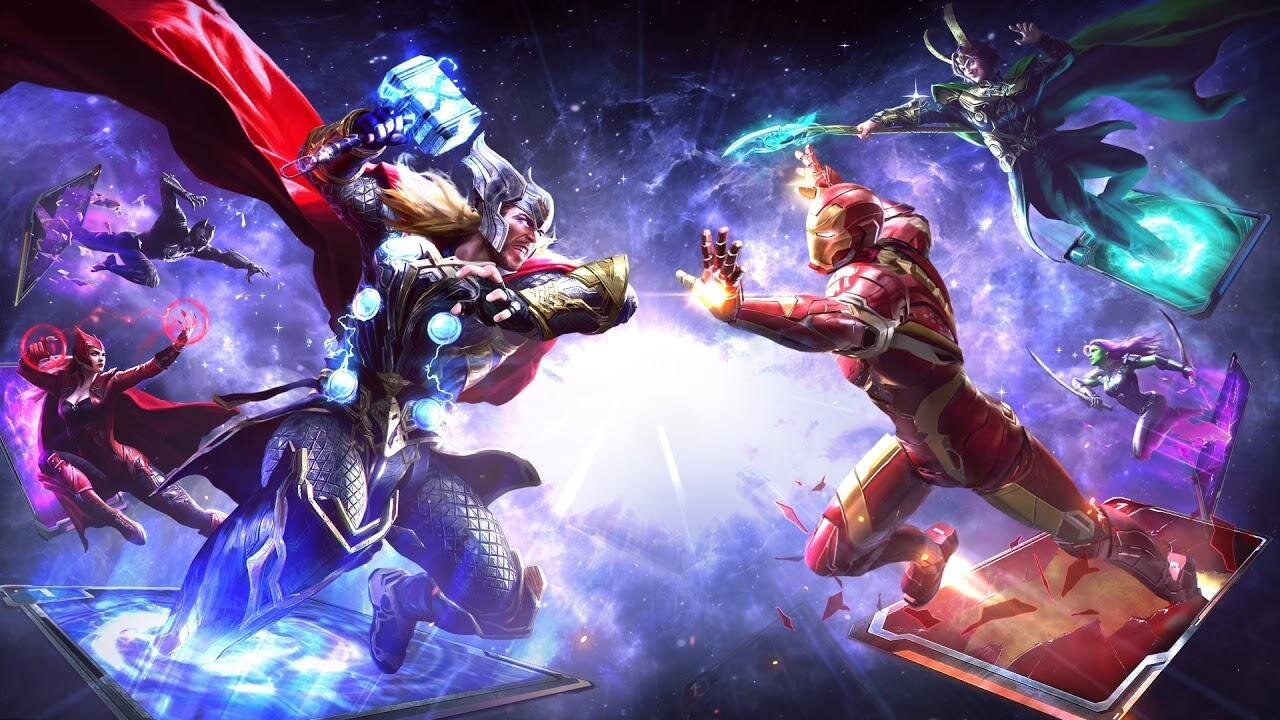 7. Farmville 3 – Animals
Zynga has once again added a new game, Farmville 3 – Animals, to the fun Farmville series. This game is all about building and designing your own farm while breeding some rare animals. Like the other installments, you can grow different types of crops, decorate using items, or do everything you can to make your farm thriving and sustainable. The newest thing you can do in the game is to use the Weather Station to forecast the weather for boosting harvest output on the farm. This game has been live since July 2019 and its latest update was last September 21, 2020.
8. Disney Mirrorverse
Partnering with Disney, Kabam has created an action RPG game Disney Mirrorverse. Basically, the game is about creating a team of guardians that compose Pixar and Disney characters to battle against a dark threat. Favorite characters such as Scar, Captain Jack Sparrow, Sulley, and Belle will be one of your team choices. This game has been live since March 2020 and its latest update was on October 15, 2020.
9. Angry Birds Legends
Angry Birds has been with us for so many years already and now it released a new one, Angry Birds Legends turn-based RPG. The game allows you to build your own team of heroes and take down the mysterious dark forces. You can choose your own teammates by basing on different abilities and use only the appropriate skills for each battle. This first came out last March 2020 and has several updates that focused on fixing bugs and the addition of more heroes and levels. The latest update of the game was on October 9, 2020.
10. Darkfire Heroes
Formerly Wargaming Denmark, Darkfire Games has soft-launched the newest action RPG, Darkfire Heroes in August 2019. You will be playing with different heroes from unique factions and battle until victory is claimed. Players need to assemble a team, devise an effective strategy, and lead battles which are done in real-time. The latest update of this game was in October 2020.
So, here you go! The 10 best games that have made it soft launch this 2020. For sure, you have found the game category of your choice. See how well these games adapt to your playstyle!