Video games have been getting better over the years. Aside from the diverse game genres available now, their graphics became a hot topic as well. The blocky and pixelated pictures became artistic and visually stunning styles that can be compared to modern-day paintings. Some gamers could care less about graphics as long as the gameplay and storyline are good. But for others, it is already an essential part of the game because aesthetics is everything.
If you want to know which games have the most stunning graphics, we list down five of them that are going in the books. Some of these games are complex. Others are simpler with beautiful gameplay. But rest assured, all of these games have an artistic visual style that you will deeply appreciate.
1. League of Legends: Wild Rift
LoL: Wilf Rift is the newest MOBA game with an artistic visual style that you can play on your PC for free. Developer Riot Games made sure to make the graphics and visual style of Wild Rift more intense and beautiful, especially with all the significant tweaks they made to perfect this game. As you may already know, players will now be playing on Wild Rift instead of Summoner's Rift. The layout is a bit different compared to the original LoL PC game, but you get to enjoy your favorite heroes who look more refined than ever.
2. GRIS
GRIS by DevolverDigital is about a hopeful anime girl named Gris. It is filled with wonderful painting-like images that looked like it came from a Japanese art book. In this game, Gris is clouded and filled with sorrow and sadness due to her life's painful experiences. It's also all about understanding her life and learning new abilities that she can use to navigate her journey further and know her purpose. Moreover, this game brings every player a calming feeling due to the beautiful designs they can marvel at.
3. Genshin Impact
Genshin Impact is one of the newest free-to-play games with a fantasy-like artistic visual style by miHoYo Limited. The artistic graphics and captivating gameplay are similar to Legend of Zelda: Breath of the Wild, but it has the elements that make it more unique. You get to travel the vast world of Teyvat and rescue your sibling while taking on the majestic scenery along the way. Aside from the visually stunning graphics, the soothing soundtrack is lovely to hear while playing.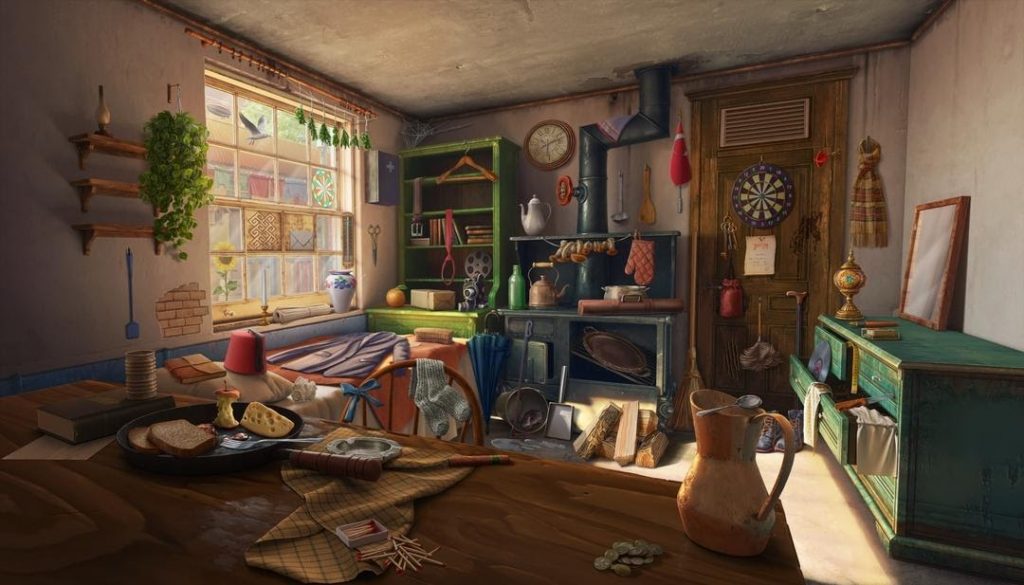 4. June's Journey – Hidden Objects
June's Journey by Wooga is not your typical puzzle game. That's because you get to explore a world full of mystery. You get to solve crimes and face danger in this finding lost objects game. Set in the 1920s, June's Journey lets you see characters and an environment set in this era. That means you get to marvel at the epic journey through the old world. There's nothing more adventurous than solving mysteries using old objects.
5. Identity V-1 vs 4 Asymmetrical Combats
If you're in for something thrilling with a terrifying artistic visual style, this game will take you on a frightening and breathtaking experience. Packed with grotesque and spooky artistic graphics, Identity V is an asymmetrical multiplayer survival game by NetEase. This game got its inspiration from Tim Burton, and horror is the primary genre of this game.
In this game, five random players get to participate in one match. One player gets to be the Hunter while four other players get to be the survivor. As survivors, the players' task is to complete the objectives before being killed by the Hunter. Furthermore, you get to choose from 28 survivors and 17 hunters with abilities that will help you survive in this game.
The Takeaway
These games are proof that video games are not all about entertainment. It's also about the love and appreciation for art. Sometimes, it even becomes an inspiration to become more artistic in many ways than one. With that said, if you're interested in playing these visually captivating games on PC, download and install these games at Games.lol now.