One of the biggest genres in the freemium market of games is MMORPG. The multiplayer online role-playing game genre has evolved from its text-based MUD (multi-user dungeon) origin. This features highly detailed worlds that have hundred and thousands of players in the industry. Apparently, the recent boom in popularity of the genre has led to a large revenue across various gaming platforms.
What's more, the surge in popularity also enticed both AAA and indie video game developers to get their piece of the MMORPG pie. This results in the saturation of the genre, leading to an overwhelming number of games that often confuse those who want to explore the MMORPG genre.
So, if you are one of those players who's looking for a decent free MMORPG to play, then we got you covered. To guide you in your quest for a freemium MMORPG available games, we compiled 10 of the best MMORPG titles, complete with download links below. So without further ado, check out 10 of the best MMORPGs of 2021.
Tales of Wind
Set in the Anime-inspired world of La Place, Tales of Wind is an Action MMORPG that comes with a roster of cute characters and hideous enemies. This highly immersive game features over 20 casual game modes that include coop and dungeon missions. The game also allows players to join or create guilds, capture pets, tame mounts, marry their soulmates, and much more. Download this game if you are into fashion, social interaction, and explosive battles.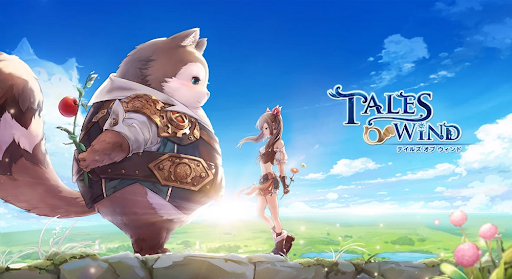 Dragon Raja
Winner of the Most Anticipated Game Award of the Unreal Open Day 2019, Dragon Raja is one of the best-looking MMORPGs in the freemium market. The Unreal Engine 4 video game development engine under its hood takes the free-to-play MMORPG to the next level. Some of its best features include a simulated physical collision system, comprehensive character customization, an immersive story, and an expansive open world. Download this game if you are looking for a AAA MMORPG experience.
Alchemia Story
Alchemia Story is another MMORPG inspired not only by Anime characters but also by the classic Japanese RPG structure. The game comes with all the necessary features common to MMORPG titles. Some of the game's most notable elements include a well-written storyline, in-depth character customization, mounts, a single-player mode, and much more. The best part is that the game comes with a user-friendly control scheme and elements to accommodate new players. Download this game if you are new to the MMORPG genre.
MapleStory M
MapleStory M is a unique MMORPG presented in 2D, unlike most of the titles on this list, which are in 3D. Nevertheless, do not be deceived by the modest 2D presentation, as this is one of the most immersive if not addicting MMORPGs out there. Experience a 2D rendition of the open-world mechanics and explore a plethora of locations with your anime-styled characters. The game also boasts a solid multiplayer structure that allows you to play seamlessly with your friends. Download MapleStory M if you are looking for a unique and immersive MMORPG experience.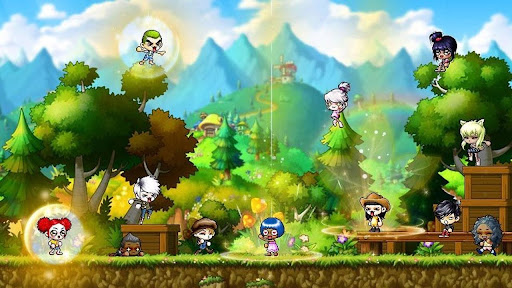 Ragnarok M: Eternal Love
Launched in 2018, Ragnarok M: Eternal Love is a continuously developing game heavily based on Norse mythology and part of the iconic Ragnarok Online series. This MMORPG is unique because it comes with the classic elements that made the original game a hit. Also, the features are an unlocked camera angle, visual quality upgrade (60 fps), multi-linear narrative, and multiple game modes. Download this game if you are into Norse mythology and classic MMORPG gaming.
Arcane Legends
With over 33 million installs across the globe, Arcane Legends boasts one of the most significant MMORPG communities in the freemium market. The game employs the use of the action RPG combat mechanics familiar to modern MMORPG gaming. Like the rest of the titles on this list, this game allows players to explore a highly detailed 3D world, customize their characters, develop skills, collect pets, and multiple game modes. If you are looking for a highly acclaimed game that comes with epic boss fights, epic loots, and a massive community of players, then download this game today.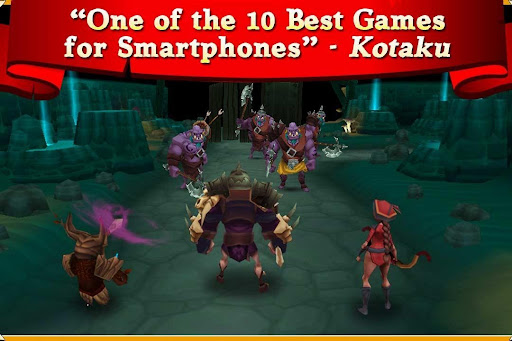 EVE Echoes
EVE Echoes comes with all the classic features of the original game and new features. For those new to the title, EVE Echoes is a space-based MMORPG. It allows players to build a space fortress complex, participate in team combats, set up corporations, collect ship skins, and explore a persistent galaxy. One of the main highlights of EVE Echoes is the unique systematic tutorial system that players can opt in and out of anytime. Download this game if you are tired of playing fantasy-themed MMORPGs.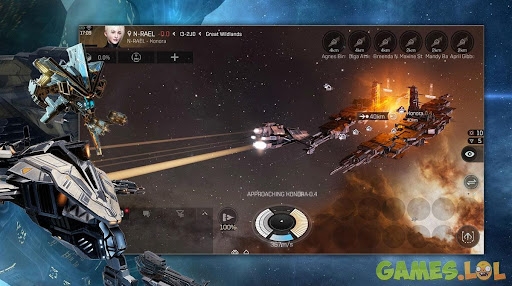 Toram Online
Launched in 2015 by Asobimo games, Toram Online takes character creation and customization to the next level. This MMORPG features unrestricted character creation with over 500 billion combinations available. The comprehensive skill-tree system allows players to develop their characters according to their preferences. The game also features a changeable weapon system complete with a customization option. Download this game if you are into in-depth character development and customization.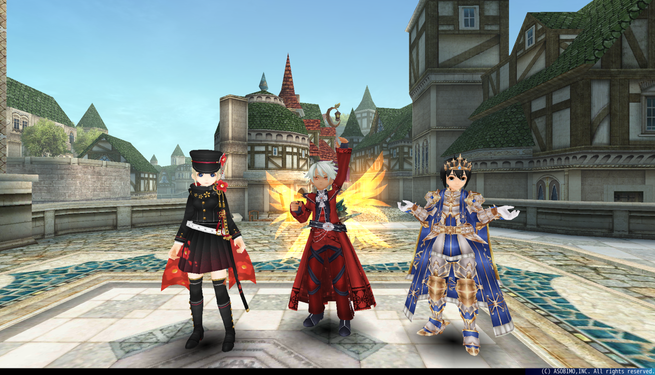 Lineage 2: Revolution
This game is an expansive game for both veteran and new MMORPG players. The game comes with all the basic MMORPG features and elements set in a massive persistent open-world environment. Lineage 2: Revolution allows a maximum of 200 players to engage in real-time battle. The game also features epic boss fights, dungeon raids, competition with other players, and much more. Similar to Dragon Raja, this game also comes with the iconic Unreal Engine 4 under its hood. Download this game if you are into epic battles and stunning visuals.
Old School RuneScape
Our list will not be complete without the inclusion of the classic Old School RuneScape or OSRS. This award-winning game employs the use of point-and-click mechanics along with an intensive character development system. This highly requested game became the most downloaded title in eight counties in less than two weeks since its launch. Download this game if you want to experience the classic RuneScape gameplay.
Final Thoughts
These are only some of the best MMORPG games that you can play on your PC. Truly, there's still a vast game collection that you can source from other platforms. While it may seem challenging to play, completing every mission in the game can give you the best experience any player could have.
Then again, it will be up to you which kind of MMORPG game will fit your style. As we mentioned, if you want something classic or you are still starting with the genre, there's an array of gameplays that you can try. But of all, playing MMORPG would be best if you have someone by your side. You name it, whether it'll be in the coop or a pure multiplayer game, your insights will change.
In the end, it will still be your call. So, choose the game that you think you will enjoy the most and at least, won't get bored with. Good luck with fighting battles, accomplishing your quest, and finishing your levels in your MMORPG game! You can always share this guide with your friends and look what's the most ideal game for the best MMORPG experience.