So December is just around the corner, and the year will wrap up, before you know it. However, there are still games that are fit for this year. Considering the rise of video game consumption due to lockdown, the quality and amount of games have increased also. Along with that, war games have become one of the players' favorites. Aside from its jam-packed action, it is a good stress reliever as well. With everyone frustrated and bored because of the current situation, these 2020 war games are sure to keep you entertained.
It's still not too late to try out these games. For this edition, we will be checking out the various war games which have been developed. There are lots of them – RPG-style, RTS, and other styles which players find appealing. Aside from that, these games can be played on your PC for free. And it's all thanks to Games.lol. Maybe you've heard of one of these games, maybe not, but now is as perfect a time as any to try them out.
Submitted for your approval are these games of 2020 – some may have been around for some time and have been rediscovered, while others may be new. It's never too late to try them out.
Age of War 2
Age of War 2 is one of the best war games to have ever arrived on Android. It's like a mix of Total War for the modern times and Age of Empires. Also with a little bit of Civilization thrown into the mix.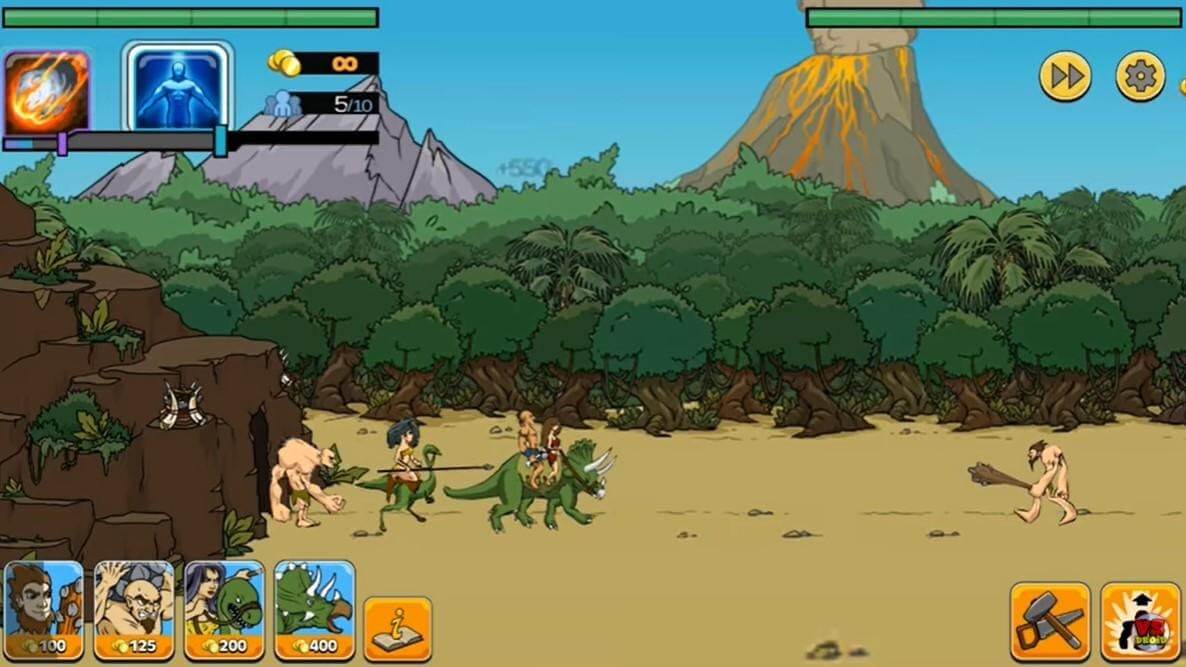 In this game, you will guide your army through different "epochs". You will go from pre-historic, dinosaur-riding cavemen, to atomic-age fighting infantry. Also, you will choose from 4 different difficulty modes and wage war in different ways. Here, you can call forth arcane powers or rain down nuclear hell on your enemies! Wage war in different time periods and rise above all in Age of War 2!
Battle of Warship: Naval Blitz
Perhaps one of the best war games out there, Battle of Warship: Naval Blitz lets you play with literal warships in ocean warfare. In this game, you can Choose from a wide selection of war machines. From WWII-era ships to modern gunships with nuclear reactors for engines, it's all possible!
Sneak up on your enemies and sink them, or charge them head-on as you fight in 1v1 battles. Choose from different warship classes from German to Japanese. History and war junkies will surely love this game!
Clash of Clans
The popularity of Clash of Clans – a Supercell-developed game – has taken on a life of its own. It's one of the most popular online war games. Best of all, it is now available on PC for free through Games.lol! The premise is simple – it all starts with a base that you need to defend.
Then, you are going to develop your army. Starting with a few warriors, you will keep grinding until you have enough to introduce other units. Becoming the King of the leaderboards was a big deal back then until now. Also, it is a big reason behind this game's popularity.
Boom Beach
Boom Beach also comes from the maker of Clash of Clans. It doesn't take a prehistoric theme – it's set in the modern age. Here, armies are complemented by tanks and various other weapons of war. Aside from that, you land on a beach and take it from the forces of the evil Blackguard.
Players have to attack enemy bases to take back enslaved islanders and discover some well-hidden secrets along the way. In the same fashion as Clash of Clans, players can also challenge others for the top spot in the leaderboards.
War Robots
What's a list of war games without mentioning War Robots? Alright, so this may be a little on the unreal side of things, but War Robots will surely satisfy you. If you're craving automated mayhem, then this game is designed especially for you! Here, you can hop into the cockpit of a towering Robot.
Then, you will play against others and destroy their Robots, all while strengthening your own. You will also craft intricate maneuvers to outwit your opponents and be prepared for any of their surprises.
And there you have it, the games that have made 2020's list so far. What kind of games shall we expect this coming 2021? One thing's for sure, any of these games is sure to make the list of next year's most-played apps.