As far as MOBAs are concerned, 2020 went by swimmingly, especially for the free-to-play titles. Avid gamers didn't get affected too much by the pandemic and continued playing their favorite MOBA titles. Let us take a look at which MOBAs have dominated or made a splash onto the gaming industry back in 2020.
League of Legends Wild Rift
The latest MOBA to hit the industry by storm, League of Legends Wild Rift needs no introduction. Riot Games, the company responsible for the MOBA juggernaut that is League of Legends, have finally released the sequel of their highly popular MOBA.
Sporting an initial roster of 49 champions, LoL Wild Rift adds more champions this year, starting with Katarina, the Sinister Blade. It is commendable that the developers have converted most of the PC controls into LoL Wild Rift without any hitch or issues. But as its predecessor continues to evolve, it would be interesting how they would translate it onto LoL WR. Furthermore, you'd have to take into consideration the success of the Worlds Championship. Riot is surely looking to tap into a wider audience to get them into the Summoner's Rift.
Mobile Legends: Bang Bang
Mobile Legends is synonymous with awesome MOBAs. ML has been one of the most popular MOBA games, especially in Southeast Asia since its inception. It continues to be a strong title for anyone who wants to get into the MOBA genre.
Similar to conventional PC MOBAs, ML has a strong fan base that allows them to conduct several regional tournaments that tons of players and teams participate in. Each tournament has a huge cash prize and has been quite the staple in the Esports community.

Even with the emergence of the previous entry, ML proves to be the elder statesman of the MOBA scene. That said, it would have its hands full should it try to compete against LoL WR. The latter has a huge and deep well of resources in terms of content and budget.
Arena of Valor
Outside of Southeast Asia, Arena of Valor is the popular MOBA for Chinese gamers AOV's core fan base is located in China. Through Tencent, it appears that they have made a nice niche in the Chinese market as the go-to MOBA game.
Depending on where you are in the world, you might consider AOV as the alternative to ML or vice versa. However, with the emergence of LoL WR, AOV needs to step up its releases and in-game content. AOV's recent partnership with Sword Art Online is a good step forward. The new Kirito and Asuna skins are a great way to get anime fans hooked.
That said, the jury is still out for AOV since they are under Tencent who is also handling LoL WR. But similar to ML's player base, AOV's Chinese player base might keep them afloat, albeit as the third MOBA option for MOBA fans down the line.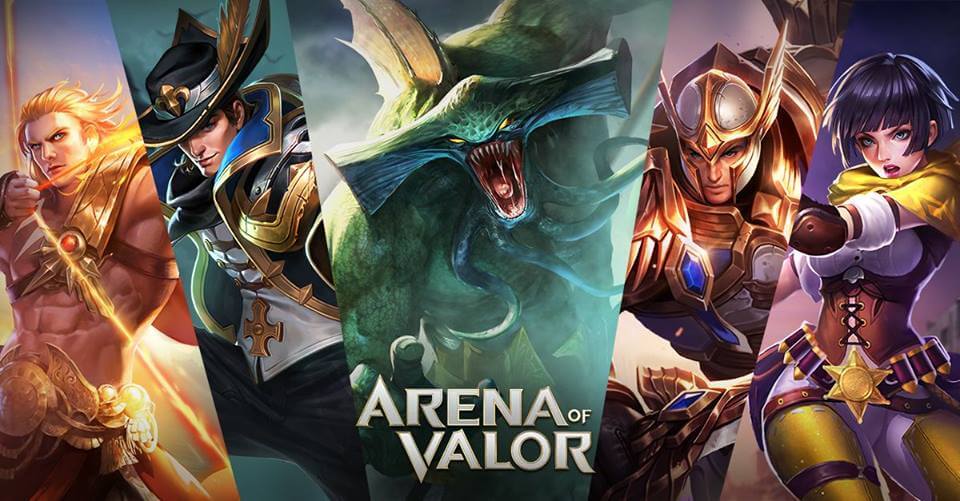 Onmyoji Arena
Onmyoji Arena is NetEase's stab at the MOBA genre that incorporates tons of anime-inspired imagery and gameplay. Their decision to fully embrace their MOBA's anime graphics is commendable since they have carved out a nice community of players.

Onmyoji Arena has tried to tweak the classic MOBA tropes by trying a 3v3v3 game mode similar to battle royales. The recent innovation garnered generally positive reviews. But compared to the previous three, Onmyoji Arena still faces steep competition. But anime fans would surely love the style and look of this MOBA title. You can enjoy a fresh new look while incorporating the classic elements of MOBA games.
Marvel Super War
Finally, wrapping up the most played MOBAs in 2020 we have Marvel Super War. Following the success of the Marvel movies, it was only a matter of time until companies made a MOBA game out of it. Taking a page from popular games of the genre, this title proved to be a formidable competitor. It can garner the interests of both Marvel and MOBA fans alike.
To their credit, NetEase strikes again by being the first one to do it successfully with Marvel Super War. Both MOBA players and fans of the superheroes flocked to download it, and it was a good game to play. Experiencing the Avengers team up and go against Marvel's rogue gallery of villains in competitive 5v5 action is great. Moreover, the gameplay of Marvel Super War is smooth and each hero and villain have their signature skills to use. Each hero in the game definitely feels like the real thing as you beat up enemies on the battlefield.
And there you have it – the most played MOBAs games in the year 2020. Let's see what will be in store for us in 2021! You can try these games out on PC for free too! Just hop on to Games.lol for the ultimate PC gaming experience.