One of the most fun games to play on the PC are hidden object games which entail looking closely at the screen for a certain time and clicking on items. It is relaxing and exciting especially if there is a great storyline. Playing detective in a crime scene is possible in this type of video game. You get to use that magnifying glass and start searching for clues. There are so many detective games online that will make those detective dreams come true.
If you want to join in the fun and play hidden object games, check out the top free detective games below.
The Secret Society – Hidden Mystery
If you want to solve mind-boggling mysteries and puzzles, this video game on PC is perfect for you. A unique adventure awaits as you slowly solve over 5500 quests in different locations. More than 8000 hidden objects are waiting to be discovered to be able to solve what happened to your uncle. The game has a story in which you will follow. In the enchanting worlds filled with mysteries, your uncle is missing. To be able to find him, you need to be observant and patient to piece all the hidden objects together.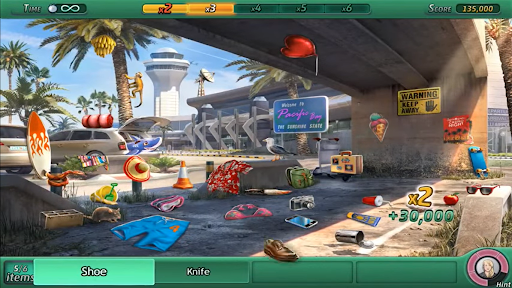 Hidden Objects Mansion
Playing hide and seek with objects can be so much fun especially when you are in a long wait or simply want to unwind after a stressful day. Hidden Objects Mansion is a great PC game that you can download today. This game entails following a mystery in which you must solve inside the mansion. You need to find numbers, letters, and certain objects that serve as a clue to a puzzle. Each time you solve one, you get rewards and stars. Unlike other detective games, Hidden Objects Mansion can be played offline.
Haunted Hospital Asylum Escape Hidden Objects Game
If most hidden object detective games focus mostly on adventure or crime scenes, check out Haunted Hospital Asylum Escape Hidden Objects Game for some spooky touch. You won't just look for simple items; you need to find a brain and other creepy objects to escape the eerie asylum. Learn about the scary and dark past of the hospital you are in.
Aside from locating objects, there are some fun mini-games you can play with to earn points and rewards. Work on some anagrams with figures you need to find inside the hospital. The game helps you with your memory skills with different puzzles and mini-games. Have a keen eye for detail and you will succeed in deciphering the creepy mystery from this haunted hospital.
Hidden City: Hidden Object Adventure
Playing detective is one of the best things to do on your PC during this pandemic. You can pour all your time into solving puzzles and mysteries. In Hidden City: Hidden Object Adventure, your friend gets involved and you need to rescue him before it is too late.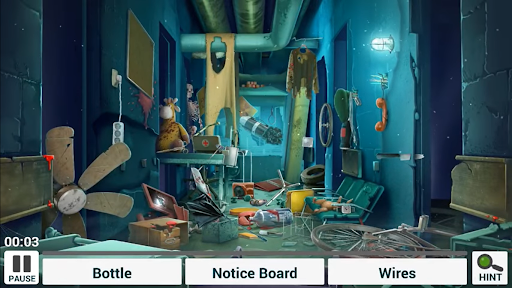 There are lots of mysteries happening in this phantom city and you need to solve them. You will also get to experience traveling to different places and embark on interesting adventures. To fight some monsters in the game, you can try out the mini-games within this video game.
Criminal Case
Are you ready to showcase your detective skills? Check out Criminal Case on PC as every scene is just so interesting and challenging. Somebody killed Rosa Wolf and you need to find out who's behind the crime. Once you do find out who, you need to arrest the culprit. When you get to the scene of the crime, you need to survey, examine the evidence found, and analyze such evidence before naming the culprit. All of these you have to do so that justice is served for the victim.
June's Journey – Hidden Objects
Solving a crime or a good mystery video game is a great thing to do in any free time. June's Journey, which has a setting way back in the '20s has amazing visuals and sound effects. In the game, you will be playing as June Parker, an amateur detective who will be solving different puzzles in a specific crime. Of course, it is not a walk in the park. You need to travel and use your skills to search for things that will help solve the case. If you want to experience the life of June Parker, download and play the game on your PC today.
Criminal Case: Pacific Bay
Playing hidden object games are so much fun, especially when you are on top of a really interesting crime scene. This particular game combines puzzles, action, and adventure making it a top favorite among most gamers. Criminal Case: Pacific Bay is a tough game that entails time and effort to solve a puzzle.
For instance, there are several clues or evidence to look for in each crime scene. Each time you successfully find objects, you are one step away from solving the case! The game also allows you to check samples and examine various clues, as well as interrogating several suspects and witnesses. The gameplay is rather easy and PC controls are convenient. If you want in on the case, be sure to download the game on your desktop PC today!