Captains who are playing from SEA rejoice! Mihoyo is releasing the much-awaited November 2018 update that includes a chunk of on-demand Valkyries, stigmata, and weapons that will be available on the next Expansion Supply gacha.
Along with the additional unlockables are some major additional game modes including a brand-new open world mode that sides along with Sakura Samsara. Here are the things that will be in store for us after the update on November 8, 2018: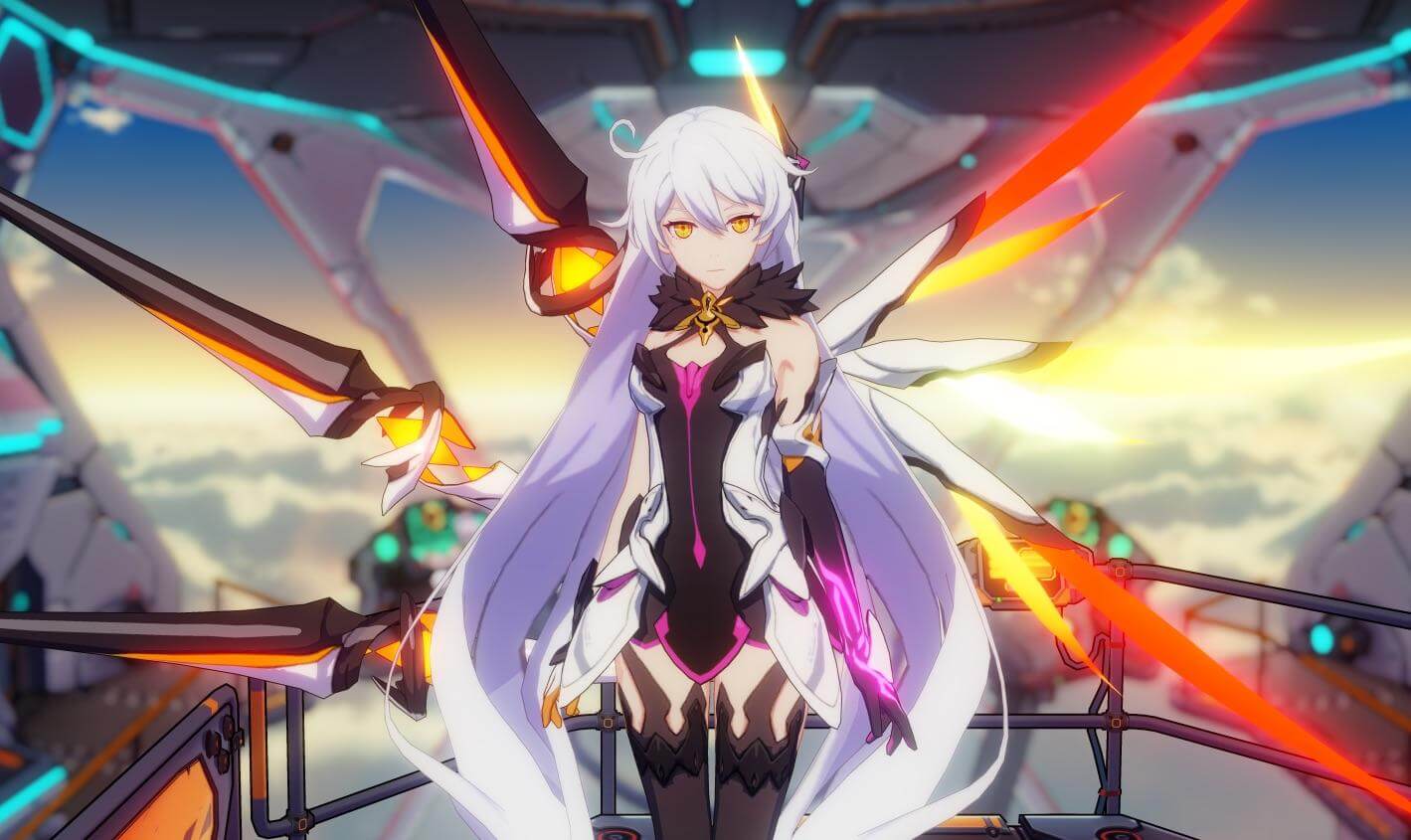 Newest Valkyries
The latest antagonist, God Kiana aka Herrscher of the Void and a new Himeko battlesuit aka Kriegsmesser will be soon available. Herrscher of the Void Kiana will be an S-Rank Valkyrie so why not test your luck and you might be able to unlock her soon in the Expansion Supply. She will also be the first of her kind without having any similar gear to any other Valkyries including previous Kiana weapons.
Kriegsmesser Himeko will be an A-Rank Valkyrie. For sure, you'll be able to have an easy time farming for her fragments unless you win her immediately in the Expansion supply. Hope you got your best Greatsword ready for her.
Stigmata
Two new Stigmata will be available – Edwin Bubble and Celine: Ascendant. However, Mihoyo hasn't spoken whether the two are on T, M, or B.
Weapons
Brand-new weapons namely Keys of the Void and Hrungnir will be available once the November update has been finished. They can be acquired through the Raid or through the Focused/Expansion Supply.
Newest Game Modes
The latest update will finally introduce a second open world game to go with Sakura Samsara called Schicksal HQ – a base where main antagonist Otto Apocalypse resides and where players will be able to battle in intense Mecha battles. Better make sure your Psychic-type Valkyries are powerful enough.
Imaginary Space is finally coming in with newest treasure hunting that includes 4* items for upgrades and lots of HOMU chests. Gameplay will include teleporting between rifts and being able to time travel. Not many details here yet but we'll know once the update comes.
Others
The Anniversary Memories chapter is still on-going for the next month but make sure you've ground enough to unlock the latest vacation skins for every girl. They won't be repeating this event until next year.
Hope you got your crystals saved especially for God Kiana. She's going to be a limited edition Valkyrie. Stay tuned to Games.lol for more details on Honkai Impact 3. Download and play Honkai Impact 3 now directly for the PC only here!