The League of Legends Wild Rift is the mobile version of the infamous multiplayer online battle arena (MOBA) and strategy game League of Legends. Both from Riot Games, both League of Legends versions are free-to-play with in-game purchases available at the player's discretion. LoL, as what League of Legends is commonly called, is currently among the top MOBA games nowadays. With a massive community following, there's no questioning why LoL also organizes various ESports events. Plus, there are tons of Wild Rift champions to choose from!
Just like the main League of Legends, Wild Rift also has relatively simple gameplay with strategically demanding matches. Two teams with five players each will battle it out to see who destroys the enemy base first. The game is played in a bird's eye view across three different lanes called Top, Middle (mid), and Bottom (bot). Furthermore, there are also two jungles containing neutral creeps on either side of the map.
Players must fiercely battle it out to hold their lanes and advance towards the enemy base. Three turrets or towers will serve as a blockade against invading creeps and player champions. Additionally, players need to kill as many creeps to gain gold and experience and get to max level and items quickly.
Currently, there are over 80 playable champions to choose from. Each one possesses its own unique abilities, role, background story, and play style. To help players, especially newbies, we created this Wild Rift champions list. So, without further ado, let us get into it!

Wild Rift Champions Available in the Latest Patch
For those who are wondering, Wild Rift champions have been directly based on their League of Legends counterparts. The names and backstories or Lore of each champion are similar in the computer and mobile versions. However, Wild Rift champions have revamped visuals and abilities to be more compatible with consoles and handheld phones.
Fighter Champions
Fighters are one of the widely used heroes in the game. These frontline heroes can deal decent damage and also absorb enough hits. Fighters are always on-the-go whether it's jungling or taking out some enemies. They are weaker against ranged attackers but stronger against tanks and assassin Wild Rift champions. Currently, there are two archetypes of fighters – one is more mobile with less damage output while the other is tankier albeit slow in movement.
Camille
Darius
Diana
Dr. Mundo
Fiora
Garen
Graves
Irelia
Jarvan IV
Jax
Jayce
Kayle
Kha'zix
Lee Sin
Master Yi
NasusOlaf
Pantheon
Renekton
Riven
Sett
Shyvana
Tryndamere
Vi
Wukong
Xin Zhao
Yasuo
Tank Wild Rift Champions
One of the most indispensable classes in any game is the tank. Wild Rift champions belonging to this class mainly take the damage from enemies. More often than not, tanks rush forward to start team fights while protecting the ADC and AP.
Alistar
Amumu
Blitzcrank
Braum
Dr. Mundo
Galio
Garen
Gragas
Jarvan IV
Leona
Malphite
Nasus
Nunu & Willump
Rakan
Rammus
Shen
Shyvana
Singed
Thresh
Wukong
Xin Zhao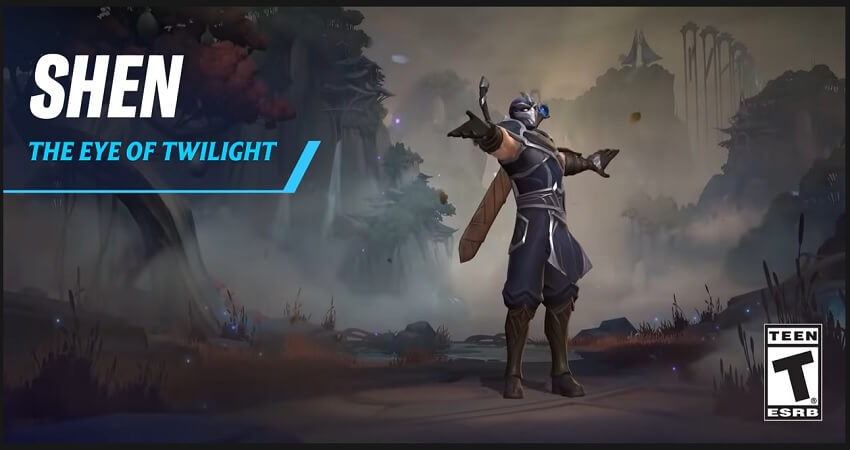 Marksman Heroes
Champions under this category mainly take the role of the damage-dealer. Ideally, marksmen should farm well and be mobile. They also need to stick with either a tank or support type Wild Rift champion for added protection. Otherwise, their low health points (HP) will put them at risk of getting wiped out easily in the game. Marksmen are volatile heroes albeit having high damage outputs.
Akshan
Ashe
Caitlyn
Corki
Draven
Ezreal
Graves
Jayce
Jhin
Jinx
Kai'sa
Kennen
Lucian
Miss Fortune
Senna
Teemo
Tristana
Twisted Fate
Varus
Vayne
Xayah
Assassin Wild Rift Champions
Assassins are also capable of shelling out high damage at the cost of their blood. Normally, assassins are very speedy, which makes these heroes great for finishing off opponents. Sometimes assassins are glass cannons in the game. It means that they're great attackers and mobility but their life is at a minimum and should always be on the lookout.
Ahri
Akali
Akshan
Ekko
Evelynn
Fiora
Fizz
Irelia
Kai'sa
Katarina
Kha'zix
Lee Sin
Master Yi
Pantheon
Rengar
Riven
Vayne
Yasuo
Zed
Mage Champions in Wild Rift
Mages are magic-capable heroes who usually are directly assigned to the middle lane. Wild Rift champions of this class are oftentimes adept in throwing crowd control (CC) skills and area of effect (AOE) abilities.
Ahri
Annie
Aurelion Sol
Brand
Diana
Ekko
Ezreal
Fizz
Galio
Gragas
Janna
Jhin
Karma
Katarina
Kennen
Lulu
Lux
Miss Fortune
Morgana
Nami
Nunu & Willump
Orianna
Seraphine
Singed
Sona
Soraka
Teemo
Twisted Fate
Varus
Veigar
Xayah
Yuumi
Ziggs
Wild Rift Support Heroes
Aside from the tank class, champions who fall under the support class are vital in securing a win in League of Legends Wild Rift. They are heroes capable of healing and buffing allies. Additionally, some support Wild Rift champions have crowd control and debuff skills to keep enemies at bay.
Alistar
Annie
Ashe
Blitzcrank
Braum
Janna
Karma
Kayle
Leona
Lulu
Lux
Morgana
Nami
Orianna
Rakan
Senna
Seraphine
Shen
Sona
Soraka
Yuumi
At this point, you may have noticed that some Wild Rift champions are listed in more than one class. If you're new to MOBA games like League of Legends Wild Rift, you may be wondering why this is the case. While multiplayer games in the past only focused on one class per character, that has changed to date.


Nowadays, battle arena heroes can take dual roles, one of which will be their primary function while the other is secondary. Of course, this will depend on the player's role preference and item builds. However, there are instances wherein players need to adjust according to the team's composition. Hence, the existence of dual role Wild Rift champions. So for more information regarding these champions, stay tuned here in Games.lol.