Minecraft is one of those games that challenge your creativity. Building things from scratch requires a great deal of concentration and artistic capabilities. Luckily, Minecraft is the perfect game to hone your children's skills in this department. The best structures you can build in Minecraft are houses. Building a house using different materials in Minecraft can be a wonderful way to hone your creativity and artistic talents. It's no wonder kids are starting to get hooked on this game. Besides the mini-games in Minecraft, building houses is the number one feature you and your kids will love.
To give you an idea of the different houses you can create in Minecraft, we'll share some easy-to-build ideas. You will need to gather some materials beforehand, but it's all part of the gameplay. There are wood houses, farmhouses, underground houses, and so much more! It all depends on how creative you are and your preferences. In Minecraft, everything is possible. With the right kind of tools and vision, you can do everything you want in this blocky world! Check these houses out and make them your next project in Minecraft!
The Importance of Gathering Materials
Minecraft is a game where all you need is to craft, build, and survive. Crafting and building are two of the main objectives of this game. When building houses, you need to gather materials. The materials will depend on what type of house you want to build. It is important to choose the right construction materials, whether you want a wooden house or something sturdier. Be practical when choosing the items you need. Instead of searching for rare materials, try to go for the ones that are easier to get.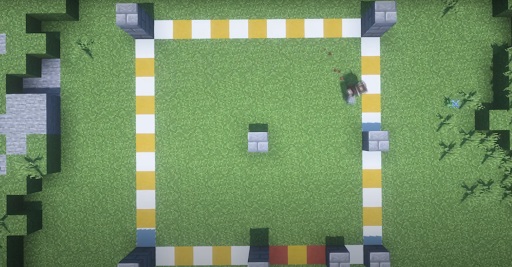 Some materials are harder to obtain than others. So keep this in mind when making a house. The most important factor is its durability. You would want to balance its blast resistance, flammability, and hardness. If you don't expect other players to attack you, blast resistance shouldn't be a problem. Remember to find a balance between these three. Lastly, the best part is the decorations. It's also a matter of opinion, and it's your choice on how you want to decorate your house. It will enhance your build as your home will become both sturdy and pretty.
After you have gathered the materials, it's time to start building the coolest house in Minecraft! But if you don't know where to start, you can check out these amazing house ideas to start your construction. A little inspiration will give you a headstart.
Choose Between Modern & Wood
Minecraft wooden houses are one of the easiest houses to build. The main material you need is wood, and there's plenty of them in the game. You can choose to build a medium-sized and cozy cabin or a huge palace made out of wood. It all depends on your imagination and preference! This house is also perfect for people for beginners who are leaking to ease into the game.
If you like houses from the current era, then you can try building modern homes. You can use clay, stone, and slabs to carve out the foundation. Add glass windows and other modern fixtures to complete the whole modernized look! It takes time to plan these kinds of houses, so you must be dedicated from start to finish.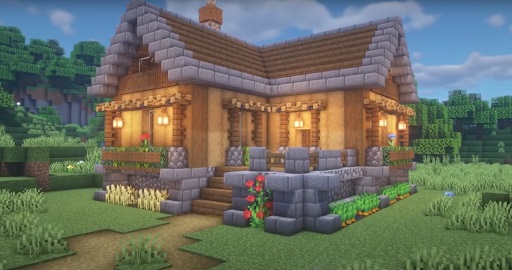 Live By The Beach or Go Japanese
Are you a lover of the sea and want to bring the feeling of being on vacation in Minecraft? Say no more! Beach houses are one of the best and cool-looking houses in Minecraft. Add a swimming pool that overlooks the sea to give it a modernized and chic look. You can never go wrong with a Beach home!
Traditional and Japanese-style houses are in this year! These houses are tranquil, serene, and very homey. You can use cobblestones, wood, acacia logs, and sandstone to build your very own Japanese house. Build your very own peaceful Japanese house with these materials, add those artistic sakura trees, and you're good to go! Japanese homes are perfect for people who would want a piece of Japan in their Minecraft World.
Live The Simple Suburban Lifestyle
If you love to live a simple life, then a suburban house must be the house for you! These houses are very simple and easy to build. The typical suburban home is two-stories with a garage and a porch. Add a simple garden for a more homey and humble look. The most common materials used in this kind of house are quartz, concrete, and stones.
Now that you have an idea of what houses to build, you can start working on them by playing Minecraft on PC! You'll get access to full-screen gameplay and customizable keymaps! You can also launch the game directly from your desktop! So, download the game on PC now, and enjoy Minecraft as part of the PC Master race!