Mobile Legends: Bang Bang (MLBB) is an addictive action game from Chinese developer Moonton published in 2016. This massive online battle arena (MOBA) is so competitive that it has taken the world by storm since its official release. Its wide selection of heroes not only has piqued the interest of many players worldwide, but it also made decision-making on where to spend your resources a tad more difficult.
A Quick Intro of Mobile Legends for Beginners
Mobile Legends, more popularly known as ML, is a competitive battle arena game involving two teams of 5 players each. The game's mechanics is simple—both teams will fight on the battlefield using different sets of heroes. The first team to destroy the opponent's base will emerge victoriously.
To achieve this goal, players from the same team will have to work together and kill the enemy heroes. While the goal is to kill enemy heroes to delay their level up, killing creeps and jungle monsters is also a vital part of winning the battle. Aside from that, you also need to destroy turrets to push further into the enemy's base to ultimately take it down.
Truly, Mobile Legends is akin to other battle arena games. It features different game modes like Classic, Brawl, Arcade, and Rank usually seen in the MOBA genre. The modes are slightly different from each other, but they all have the same goal—destroy the enemy base to win the match.
Currently, several heroes for players to choose from and use in each match. This could be cumbersome, especially for newbie players. To help with that, this Mobile Legends tier list aims to serve as an insight into which heroes are strong or weak against each other.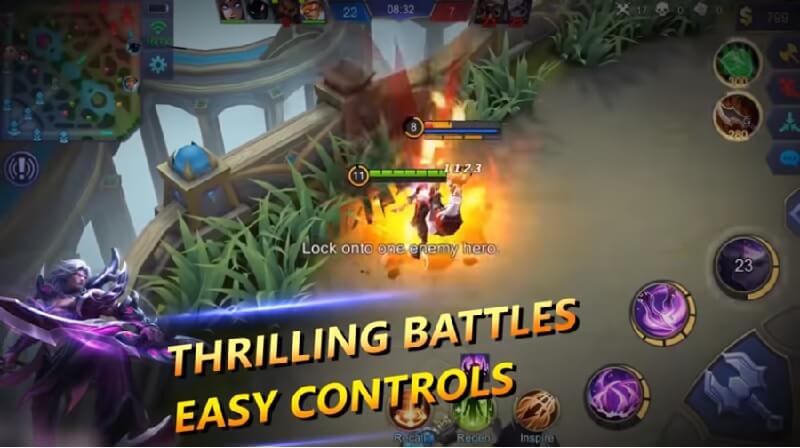 Mobile Legends Tier List Guide & Perks
A tier list is a concept where playable heroes or in-game elements (and whatnot) are subjectively ranked based on their viability in the game's current meta. This Mobile Legends tier list aims to break down all of the game's available heroes into tiers namely S, A, B, C, and D; with the S tier being the cream of the crop. Each hero will be ranked according to their strengths and effectiveness in battle.
To increase your team's chances of winning, it is important to have a balanced composition of character roles to handle different kinds of situations occurring during a game. The most effective way of using this Mobile Legends tier list is to determine the role you are comfortable playing – tank, support, mage, assassin, fighter, or marksman. Afterward, you can look at the hero's class to determine which tier they belong to.
Mobile Legends Tier List – The Best Heroes of the Latest Meta
Based on the game's current meta, this Mobile Legends tier list will have five sections – S, A, B, C, and D. The higher the hero is on the list, the stronger they are against other popular picks.
S Tier includes characters without any notable weakness. Such heroes can easily outperform or counter opponents when played correctly. They usually have no significant disadvantage when it comes to laning and jungling. As such, users of this tier usually hard-carry the game.
A Tier comprises heroes that are not as strong as the S tier but are still more than capable of carrying the game.
B Tier heroes are not as strong outside when taking roles outside their default strengths. Additionally, they can be beaten by A and S tier champions in more than one lane matchups. However, they are still considered good picks when they counter the enemy team's composition.
C Tier is composed of weaker champions requiring an experienced teammate to assist them during laning and ganks.
D Tier is much weaker and needs more effort to play properly. Such champions will still have niche strengths making them viable picks for the current meta.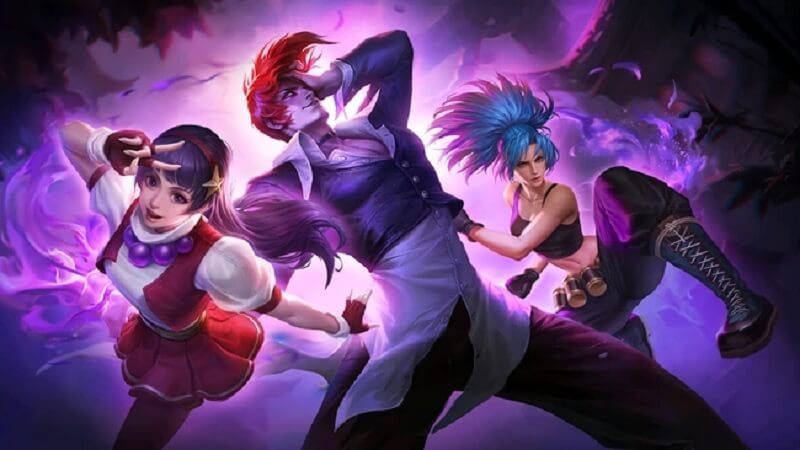 Mobile Legends Tier List Based on Roles
Below is the Mobile Legends tier list of champions based on the roles they play in the game.
Fighter
Fighters are versatile champions that can take different roles. They have a decent damage output to be damage dealers. They also have good health points to be used as tanks.
S – Paquito, Yu Zhong, Layla, Khaleed, Roger
A – Guinevere, Chou, Aulus, Hayabusa, Sun, X.Borg, Zilong, Gatotkaca, Jawhead
B – Martis, Thamuz, Terizla, Alpha, Bane,Freya, Hilda, Lapu-Lapu, Alucard, ArguBadang
C – Ruby, Silvanna, Barats, Kaja, Leomord, Minsitthar, Balmond, Dyrroth
D – Aldous
Support
As the name implies, support-type characters are aids to their teammates during fights. They can heal and buff their allies as well as throw crowd control (CC) skills to the enemies to disrupt them.
S – Mathilda
A – Minotaur, Diggie, Lolita
B – Nana, Angela, Carmilla
C – Rafaela, Kaja
D – Estes
Marksman
Typically takes on the role of a "hard carry" and is oftentimes responsible for quickly taking down enemies and turrets. They are also the best damage dealers in the game.
S – Natan, Roger, Edith, Granger, Layla
A – Yi Sun-Shin, Brody, Lesley, Popol & Kupa, Bruno
B – Karrie, Moskov, Beatrix, Claude
C – Kimmy, Clint, Hanabi, Wanwan
D – Miya, Irithel
Mage
This class also has decent damage dealers attacking from a long range. Mages usually have an area of effect (AOE) skills and burst damage; hence they are great during team fights.
S – Kagura, Lylia, Pharsa, Valentina, Eudora, Harley
A – Esmeralda, Gord, Vale, Lunox, Cecilion, Yve, Odette, Alice, Chang'e, Cyclops
B – Kadita, Kimmy, Luo Yi, Aurora, Faramis, Mathilda, Harith, Selena, Valir, Zhask
C – Angela, Nana
D – Estes, Vexana, Diggie
Assassin
Champions belonging to this class usually hit and run or hide from enemies. They normally deal massive damage and can quickly run from enemies thanks to their high base attack speed.
S – Wukong, Aamon, Saber, Ling
A – Fanny, Gusion, Karina, Harley, Yi Sun-Shin, Hayabusa, Alucard, Benedetta, Hanzo
B – Lancelot, Kadita, Natalia
C – Helcurt, Selena
D – Lesley
Tank
Tanks are front-line champions that can soak up damage from enemies while defending their allies. These heroes usually have high health points (HP), defensive stats, and crowd control abilities to disrupt enemies and protect allies.
S – Grock, Tigreal
A – Gatotkaca, Gloo, Johnson, Edith, Akai, Minotaur, Uranus, Alice, Atlas, Esmeralda, Lolita
B – Hilda, Hylos, Khufra, Balmond, Baxia, Franco
C – Ruby, Barats
D – Belerick
Like other MOBA games, this Mobile Legends tier list varies from time to time depending on the game's current meta. Needless to say, excelling in the game requires time and practice as well as being matched up with good teammates. Check out more Mobile Legends reviews, tips, and heroes guide here in Games.lol.
Also, Games.lol has several MOBA games you can play alone or with friends. Check out popular titles like League of Legends: Wild Rift and Pokémon UNITE!