Would you believe that? Games.lol will finally have Mortal Kombat for PC in our collection soon! By that, we mean the renowned mobile version now ported for direct PC play – and it's free! If you search for a Mortal Kombat game that demands low PC requirements, then we got you covered. Yes, MK9, MKX and the upcoming MK11 demand high specs and a powerful GPU in order to play properly in at least 60 fps (going lower than that will definitely ruin the combat experience) but if you're going for a compact version such as the MK for handheld, you don't need a big-rig PC. If you have never tried out Mortal Kombat on mobile, we'll let you know everything about it here. Rest assured, the game will be-kome available on the website very soon!

Mortal Kombat: Console vs PC
The free to play mobile version of Mortal Kombat, titled Mortal Kombat X, made its debut in 2015. That was just weeks right before the release of MKX on PS4, XOne and PC. The game has no story but rather giving an on-the-go brawl experience for your phone. Instead of the usual 1v1, you get to play up to 3 fighters in a 3v3 cross-tag type battle. Additionally, it also has a gacha-style lootboxes that will give you different card tiers ranging from powerups to the kombatants themselves in different versions. It was a huge success in the App Store and Google Play for its unrelenting gameplay that was mostly derived from the console versions as well as awesome visuals.
Now in 2019, Netherrealm Studios renamed it to simply MORTAL KOMBAT, featuring all-new characters and costumes found in the highly-anticipated Mortal Kombat 11.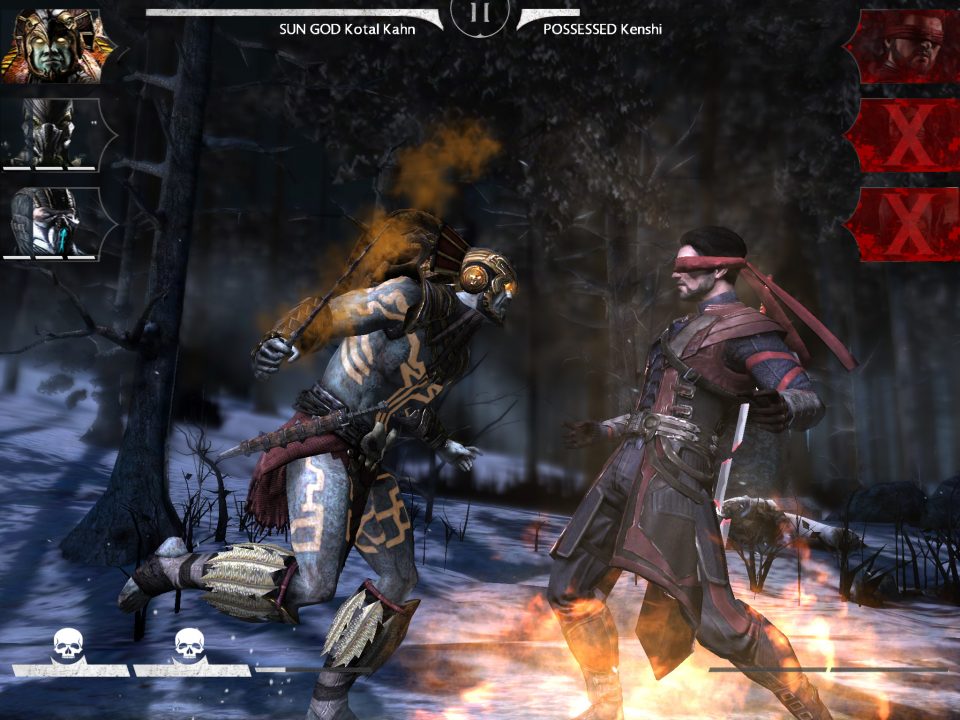 Free-to-Play Fatalities Directly on the PC
Now, you kan get to play this version of Mortal Kombat on your computer! It features all the same great content from its mobile version without illegal hacks and cheats! You can get to play Mortal Kombat on PC without needing an emulator at all. With over 130 kombatants and both offline and online play, this is the on-the-go casual MK experience that you've been waiting for! Download it here on Games.lol and earn your Flawless Victory.
We have more action-packed games here so you can also check out Marvel Contest of Champions or N.O.V.A Legacy.