In the vast world of video games, the word zombie and survival are almost inseparable like peanut butter and jelly in a sandwich. As odd as that comparison may be, the zombie survival category has a lot in common with a peanut butter and jelly sandwich. Peanut butter without the jelly in a sandwich is already great; nevertheless, the additional jelly makes the sandwich even more delicious. The same can be said with zombie survival games—shooting zombies is already satisfying by itself; however, the addition of survival elements makes the game even more immersive and exciting to play.
Moving forward from the sandwich analogy, a game needs to have specific elements to become part of the zombie survival game category. First is that it should feature various types of zombies populating a post-apocalyptic open-world with procedurally generated persistent environments. Next is that the game must have the basic elements of survival like crafting, building, scavenging, farming, etc. In other words, a zombie survival game is all about extending the mortality of your character by any means necessary.
With that in mind, if you are new to the category or a longtime fan who is looking for a free zombie survival game that you can play on your PC, then you are in luck. Below are six zombie survival games that you can download and play free on your PC. Do note that the order of the games below does not represent their hierarchy.
1. Last Day on Earth: Survival
Last Day on Earth: Survival is one of the best open-world zombie survival games in the free-to-play market. This brilliant game comes with all the basic elements of survival, along with a solid backstory. In addition is the huge collection of items, consumables, equipment, weapons, complete with regular events brilliantly embedded into the game's core structure. If you are planning to go on a long journey into the world of zombie survival, then Last Day on Earth: Survival is a game you definitely should check out.
2. Last Shelter: Survival
Last Shelter: Survival integrates city-building elements in the zombie survival video game structure. Compared to the first title on our list, Last Shelter: Survival plays like a god game that focuses on base building and strategic exploration. This means that instead of playing a single character, the player controls and manages a growing community of survivors. Moreover, players in this game must ensure the safety of everyone by strengthening the foundations of their fortress and managing the consumption/distribution of resources.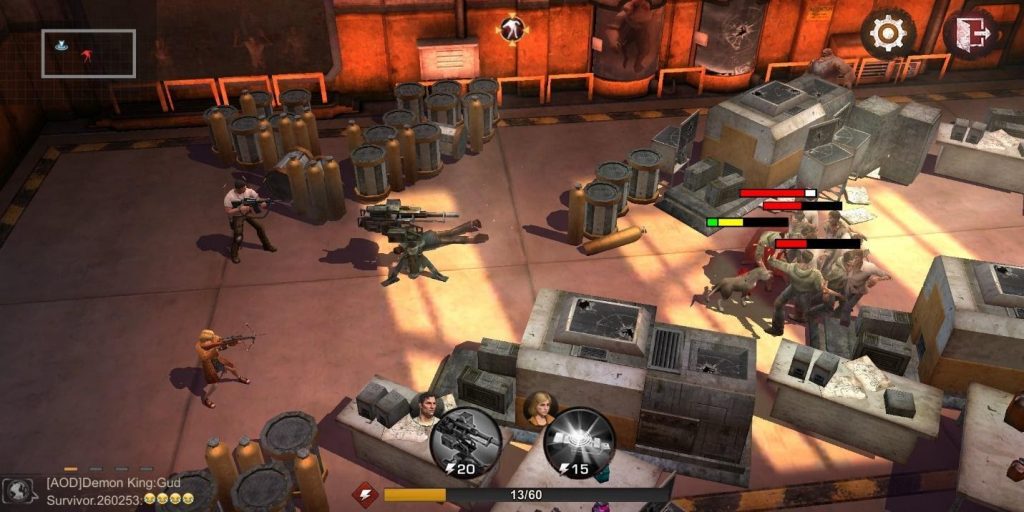 3. State of Survival
State of Survival is another free-to-play zombie survival game that you can download and play on PC. As you may have noticed by now, most of the games included in our list comes with the word survival in the title. Nevertheless, each game has its own unique features.
State of Survival features the city building/management elements seen in the Last Shelter: Survival. The main difference between the two games is that the State of Survival focuses on character-building and tactics-based combat systems. In other words, it's city-building zombie survival with a tactical combat system. Play this game if you want some twist in your city-building game.
The next three titles on our list shy away from the basic rules of zombie survival games seen in the first three titles. Instead of focusing on long-term survival, these games feature combat-heavy real-time zombie survival. Furthermore, they feature fast-paced scenarios designed to test your real-time decision-making and strategic skills. With that said, feel free to check out the other half of our zombie survival games list below.
4. Zombie Gunship Survival
Zombie Gunship Survival, as the title suggests, allows players to battle zombies with their very own gunship. Not to be confused with those air-to-air or air-to-ground combat games, Zombie Gunship Survival features a unique combat system that allows players to make use of the gunship as a command center to deploy troops and projectiles on the ground. Zombie Gunship also comes with a base-building system and a solid upgrade structure. Play this game if you want to experience realistically rendered real-time tactical battle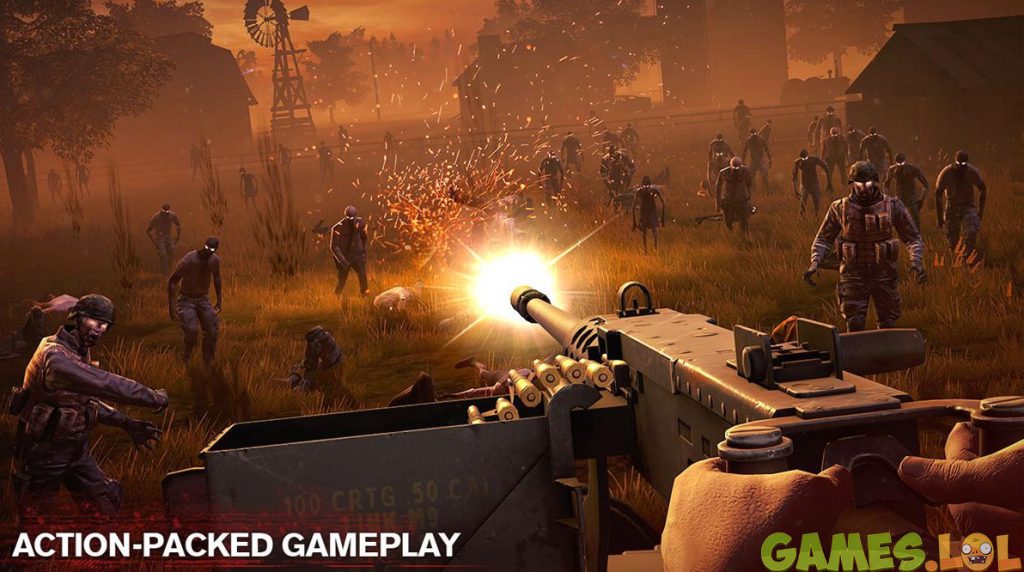 5. Into the Dead 2
Into the Dead 2 is a combat-heavy zombie survival game from a first-person perspective. One of the unique features of this game is the integration of endless running mechanics into its core combat structure. This results in explosive, fast-paced combat gameplay that puts you at the edge of your seat. Moreover, the game also features a diverse arsenal of upgradeable weapons, over 60 levels of challenges, and a stunning audio/visual presentation.
6. Overkill the Dead
Overkill the Dead is an FPS zombie survival game that features multiple game modes. Of the combat-heavy titles on this list, this game, by far, is the most diverse when it comes to combat. Players can test their skills in defense, elimination, and sniper mode. Besides that, Overkill the Dead also features a diverse arsenal of weapons and an expansive reward system. Get this game if you want to experience zombie survival in various game modes.
There are many zombie survival games out there that you can download and play free on PC. All you need to do is find legitimate download sites to access these games. With that said, if you like any of the games on our list, feel free to check them out here at Games.lol. Don't forget to share these titles with your friends and fellow zombie game enthusiasts out there.