League of Legends: Wild Rift is one of the fastest-growing multiplayer online battle arena (MOBA) strategy games out in the market right now. Even more so, it certainly comes with no surprise as League of Legends has been one of the most iconic MOBA games ever across all platforms. Whether you are a serious competitive League of Legends: Wild Rift player or are just starting out in the game, you will want to have some know-how about who the best champions are in Wild Rift. If that's what you are looking for, then sit back and enjoy as we present to you our League of Legends: Wild Rift tier list.
Wild Rift Tier List for Each Role
We will present to you our Wild Rift tier list per role. That way, it will be easier for you to find the champion that fits your gameplay best. Just a disclaimer, every gamer is entitled to their own opinions. For this reason, gamers may rank champions differently compared to this tier list. So, without further ado, here we go!

Baron Tier List
Barons are the 1-vs-1 specialists in the team. Often called the top-laner, Barons are often given the task of soloing a lane, which means they defend a land without a teammate. Barons who can dominate their opposing team's champion in a 1-vs-1 duel eventually force the opposing team to assist that lane. Therefore, it leaves them vulnerable. So choose a good Baron is critical to the team.
So are you the type of MOBA gamer who prefers to play solo? Do you have the skills to win a 1-vs-1 battle against your opponent? If so, then you might want to play as a Baron.

S+ Tier Barons
S Tier Barons
Renekton
Sett
Garen
Riven
Irelia
Wukong
A Tier Barons
Gragas
Olaf
Pantheon
Graves
Shen
Jax
Jayce
Akali
B Tier Barons
Kennen
Dr. Mundo
Maiphite
Nasus
C Tier Barons
Jungle Tier List
As the name suggests, Junglers are those whose main task is to control the "jungle.: These are the areas in between lanes, and Junglers typically roam around the jungle for various reasons. For one, they farm the monsters living within the jungle. On the other hand, some act as initiators who strategically catch vulnerable opponents off-guard. If used correctly, Junglers can effectively gank opponents or invade their jungles.
Doing this successfully and consistently from the start of the game can result in a snowball effect. That means that your team has significantly become stronger compared to your opponent's team. Therefore, it'll be hard for the enemies to come back. So if you think you are an unpredictable strategic player who can help your team get kills early on, then you might want to become the Jungler.

S+ Tier Jungle
S Tier Jungle
Olaf
Evelynn
Flora
Camille
Morgana
Jax
Vi
Xin Zhao
Nunu & Willump
Graves
Master Yi
A Tier Jungle
Rengar
Jarvan IV
Wukong
Pantheon
Gragas
B Tier Jungle
C Tier Jungle
Rammus
Shyvana
Tryndamere
D Tier Jungle
Mid Tier List
Mid champions are those who excel at controlling the mid lane and its nearby jungle. However, it's no easy feat as the mid-lane is probably the most important area on the map. Moreover, the team that controls the mid-lane inhibits the opposing team's access to a wide area on the map. Additionally, you can even restrict your opponents from accessing their own jungle resources without fear of being ganked.
That's why it's very important that the mid-lane is dominated early in the game. As such, this role fits well with champions that have excellent skills early on. Additionally, other mid-laners also prefer to roam around the map to help out other lanes, which are also known as the Roamers. They are mid-laners who can also tip the battle in your favor by initiating ganks.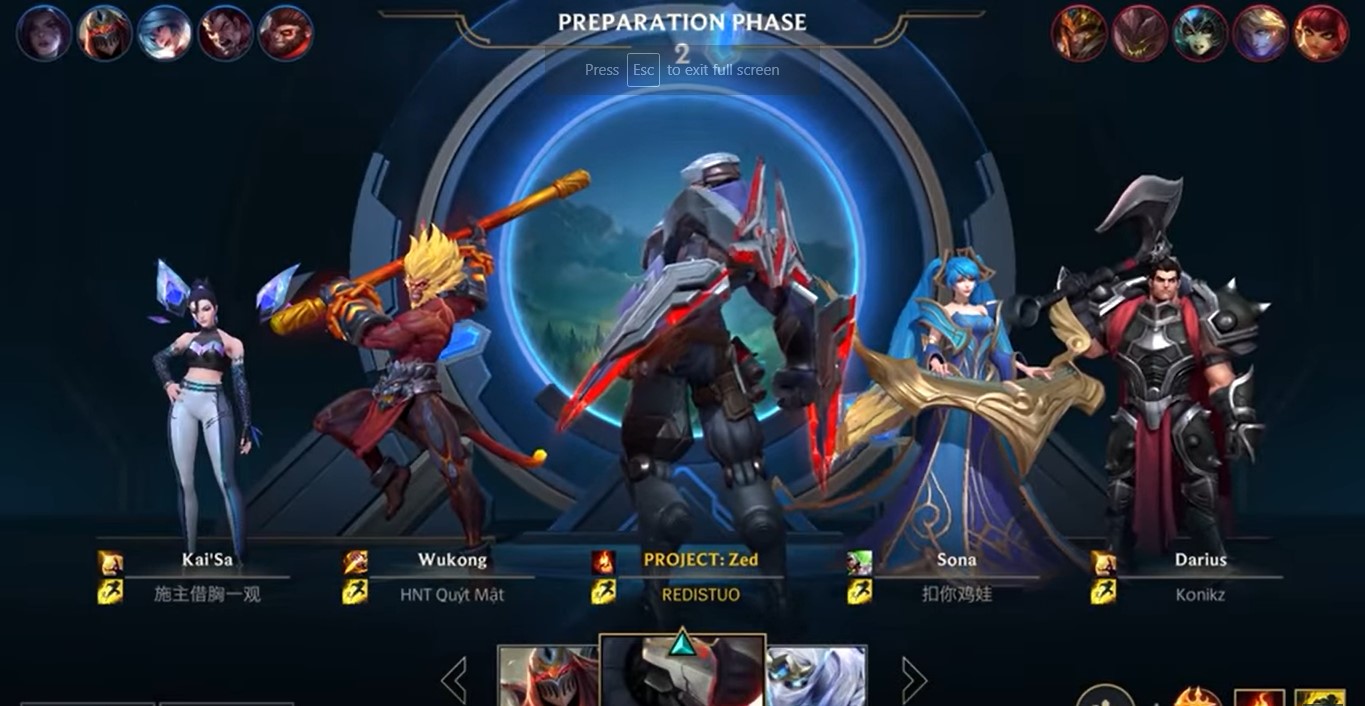 S+ Tier Mid
S Tier Mid
Irelia
Katarina
Twisted Fate
Ziggs
Galio
Yasuo
Karma
Ahri
Orianna
Gragas
A Tier Mid
Akali
Lucian
Akshan
Corki
Morgana
Fizz
Jayce
Renekton
B Tier Mid
Aurelion Sol
Brand
Veigar
C Tier Mid
D Tier Mid
ADC Tier List
ADC stands for Attack Damage Carry. Furthermore, they are the champions whose main attack can inflict high damage per second (DPS). Although ADC champions can inflict so much damage, they also tend to be squishy, especially at the start of the game. That's why they are often found at the backline dealing some range damage with supports and tanks helping them out. Moreover, most ADC champions tend to be end-game heroes who can hyper-carry a team once they have their full build.
However, some ADC champions are simply lane bullies who can make it difficult for the opposing team to progress throughout the game. Furthermore, a good ADC champion is one who has a good scaling from the early stages of the game to the end game. Most of the time, you can find ADC champions laning at the bottom with the supports and tanks.

S+ Tier ADC
S Tier ADC
Xayah
Caitlyn
Jinx
Vayne
Jhin
A Tier ADC
Draven
Ezreal
Tristana
Corki
Lucian
Karma
B Tier ADC
Ziggs
Orianna
Seraphine
Morgana
C Tier ADC
Akshan
Ashe
Brand
Veigar
Miss Fortune
D Tier ADC
Support Tier List
Support champions are for those who don't care about being in the limelight but would rather keep the big picture in mind – winning. As the name suggests, their role is to support the main damage-dealing champions of the team. Moreover, a good Support champion could mean the difference between a strong carry champion teammate and one who hasn't scaled well throughout the game.
Additionally, Supports are often classified as Enchanters and Tanks. For instance, Enchanters support their teammates using buffs, while Tanks protect their damage-dealers by being in the frontlines. However, some Mages can also work well as a Support. These are the ones that can also dish out some damage and be another carry while being a Support at the same time. So if you prefer winning over the number of kills that you make, then you might be best served using a Support champion.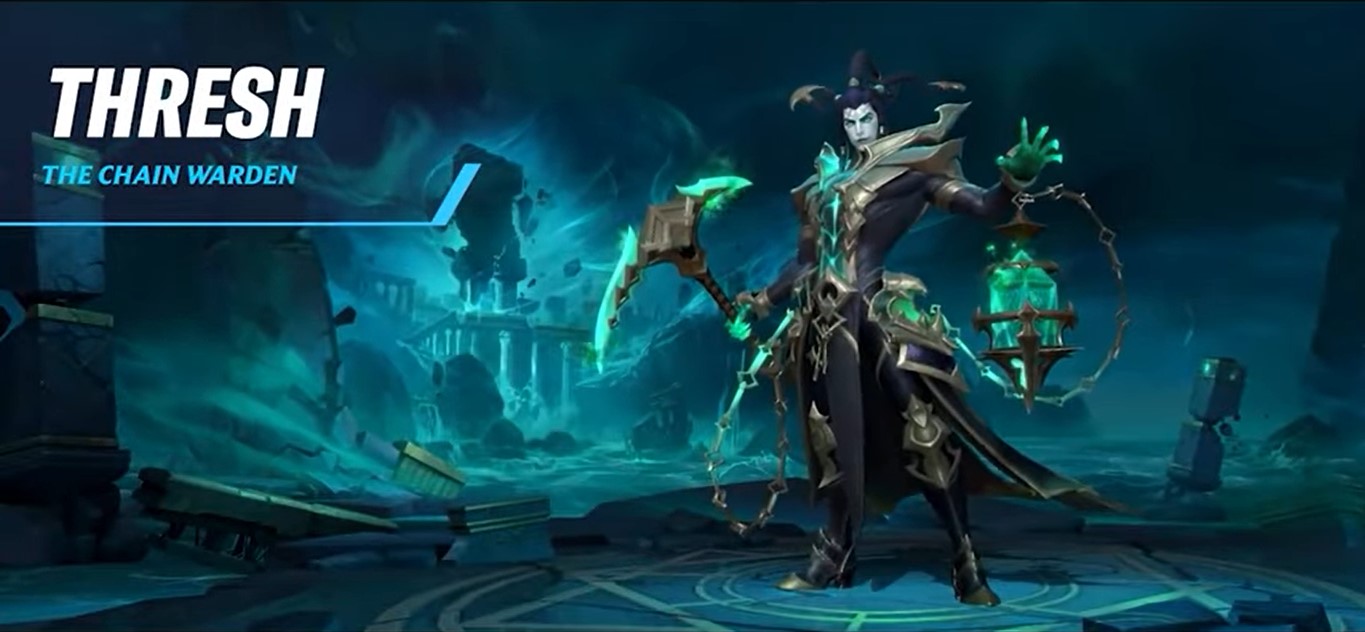 S+ Tier Support
S Tier Support
A Tier Support
Morgana
Leona
Galio
Braum
B Tier Support
Senna
Sona
Seraphine
Shen
C Tier Support
Sett
Amumu
Blitzcrank
Lux
D Tier Support
You might be wondering why some names come up again and again in different roles. That's because they are versatile enough to serve well in multiple roles. Therefore, you may want to consider choosing champions that can take on more roles. On the other hand, specialists also tend to be the best champions in their respective roles.
So, there you have it! That wraps up our League of Legends: Wild Rift tier list. For more game guides, reviews, and tier lists check out our relevant blogs here in Games.lol.