Crisis Action: 2018 NO.1 FPS
Play Crisis Action for Free on PC | Best Multiplayer FPS Game on SEA
The fan-favorite mobile multiplayer FPS (first-person shooting) game Crisis Action is now available to download for free here on Games.lol without hacks and cheats! No need for you to use an emulator at all. Get your own copy of Crisis Action and find out why it is the most downloaded PC game in SEA!
Crisis Action has always been a huge hit, especially in the SEA region. Thanks to its compelling multiplayer gameplay as well as its several offerings of fun modes, players have been glued to their screens for hours. Free-to-play FPS games have always had a reputation for being P2W (pay-to-win), but we guarantee you that this isn't one of them. In fact, you can dominate over any player using whatever free weapon you have!
Go for the classic Team Deathmatch, Free-for-All, Bomb Defusal and even some class-based shooting, zombie mode, and sandbox block building! It's an all-in-one FPS game that has everything you want!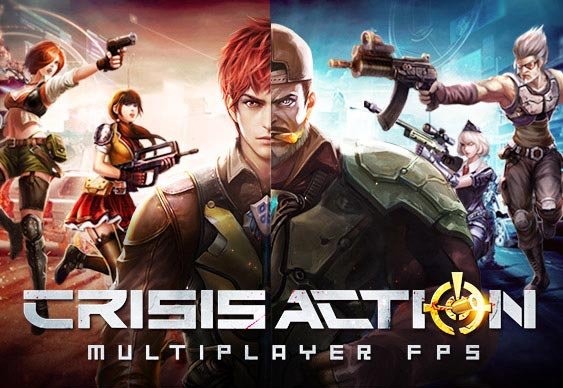 Crisis Action Game Features:
You'll surely enjoy every minute playing the shooting game, Crisis Action. From its high-octane gameplay to different game modes, you'll never experience a boring moment when you play this game. Read on and find more great features about the game:
Fast-Paced First-Person Shooting
We'd be lying if we said it's boring to play Crisis Action because the gameplay here is exhilarating, especially for a casual shooter! Crisis Action has become a huge success in the SEA part of the globe and it seeks to spread that success to other regions as well.
Who wouldn't like the game? It has the right mix of fast gameplay like arena shooters as well as the same tactical combat from modern online FPS games we see today! Whether you'll be opting for quick plays or ranked matches, there's never a boring second in Crisis Action.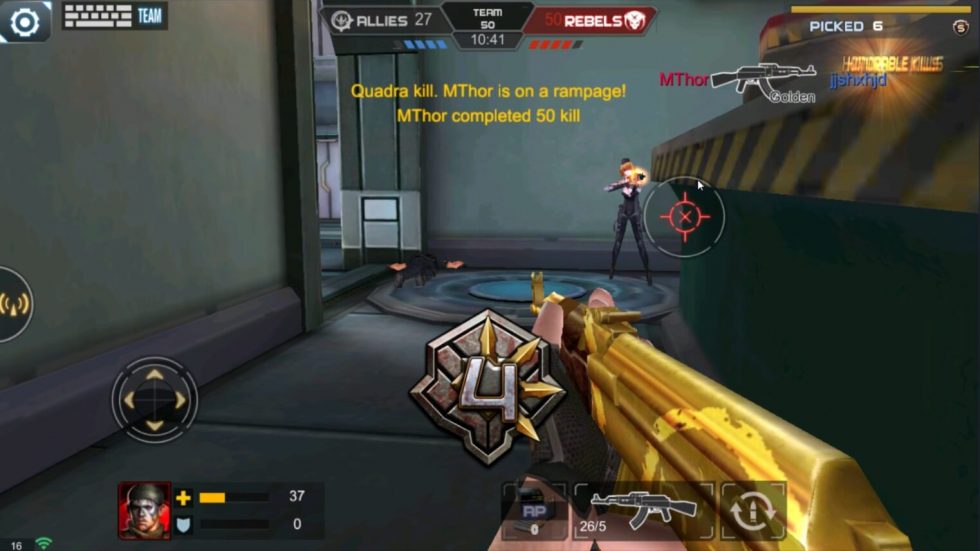 Different Crisis Action PC Game Modes
Crisis Action has got to be one of the most game-mode-rich free-to-play FPS to that you can download. Aside from your traditional lineup of Team Deathmatch, Free For All, Capture the Flag, King of the Hill, Bomb Defusal, and Domination, the game expands even further with combinations you'd never thought would be in one game!
One of which is a class-based shooter where you get to play as a soldier with unique skills and abilities a la Team Fortress 2 or Overwatch. Another comes in the form of a zombie mode where you and three other players must hold off against another team that is with the zombie virus. And then there's another game mode that just felt out of place but turned out to be alright: a Minecraft-like sandbox block builder mode. Why? Because why not?
Lots of Guns and Characters
There is no shortage of content to be unlocked in Crisis Action. First, there are guns aplenty to acquire either through real money or grinding. Some are the authentic ones in real life while some are just for creative purposes.
And then there's a lineup of mercenaries that you can unlock through achievements. Will you be able to collect them all?
Crisis Action PC Hacks, Tips & Tricks:
If you happen to not have any plans on purchasing anything in Crisis Action with real money but still want to dominate the game, here are a few tips and hacks coming from a player who has survived countless free FPS games without having to spend a single dime versus whaling players. Read on and find more tips and tricks below:
Be an Effective Shooter
If you're in a team fight, let your teammates do the shooting while you stay either beside or behind them. If the enemy is low on health, that's when you shoot them. Chances are you either getting a kill or an assist.
Stop dueling 1v1s. You'll just embarrass yourself versus a guy with a dragon rifle. There are no benefits to this even.
Stick Together
Zombie mode in Crisis Action is fun but it can be infuriating at times. Since if you're a human player, you die in one hit. If you wish to survive really long, go with your team and stick to one corner of the map where no enemy will spawn in. It's more convenient this way rather than having to spread out from your teammates.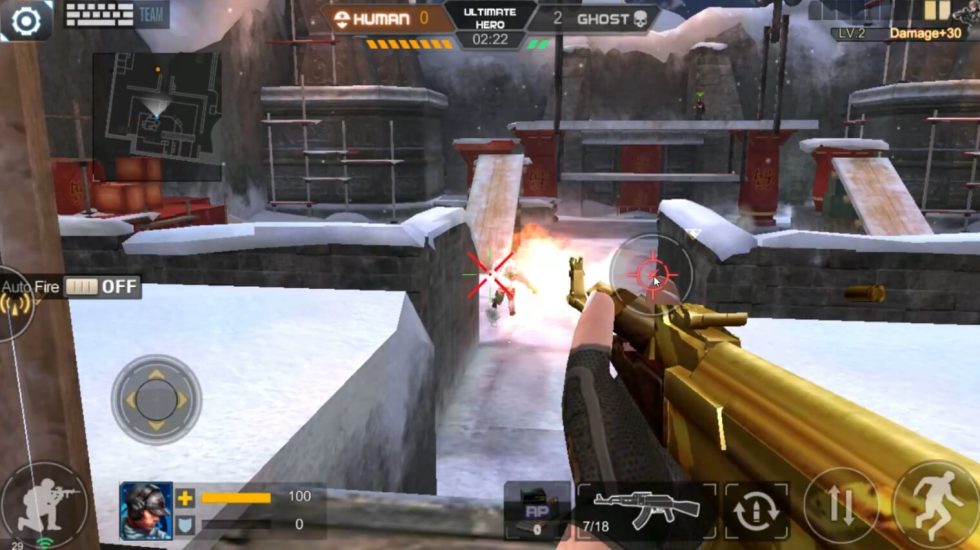 Enjoyed this game? We have more action games in store for you! Check out Plague Inc and Guns of Glory for PC now!
How to Install
Click
"Download"
on the website.
Install the Playstore
on your computer.
Open the Playstore
(Desktop shortcut).
Access your favorite
games and enjoy!