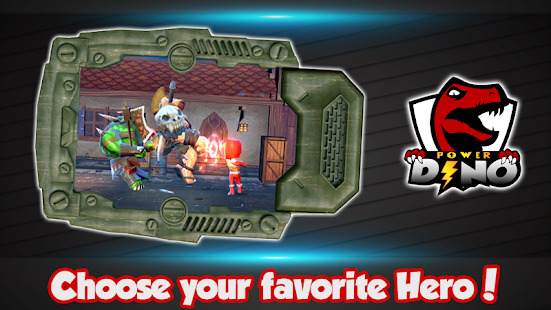 65 million years ago, the legendary, transcendent Energens were given to ten dino for safekeeping by an alien named Keepers. But when Sledje, an intergalactic bounty hunter, attempted to acquire the Energens, his ship was blasted into space, leading to the extinction of the dinosaurs and the Energens being lost with them.

Now, in the present day, Sledje is back and starts sniffing around Earth looking for the Energens in order to harness their power and annihilate the world, so a team of might Dino Beast Rangers form to find the Energens first and fight the bounty hunter and other threats with dino-powered swords, blasters, RobotZord, and Megajords.

Before dealing with sledje, rangers and the army of morphers will face his men first, the skull army. Help the power dino in their adventure to defeat the skull army. Use the combo to fight like a ninja or kung fu master.

Power Dino Beast features:
- Impressive HD Graphics

- Flawless 3D movement

- Mission modes with full of actions

- Engage in epic Boss Fights

- Simple control

- Quite addictive

- Charge combo skill

Use dino power skill to defeat enemies :
- Power Dino Punch : Punch with super flame power

- Power Dino Kick : Kick with the strength of a dino

- Power Kick Punch Dino Combo : Set combo with punch and kick.