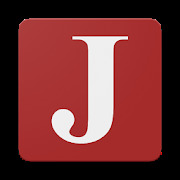 Jordan: D&D 5e Random Encounter & Loot Generator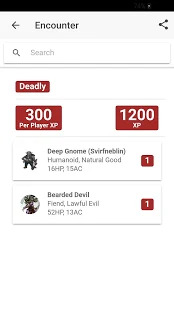 «
»
Jordan is an encounter generator and monster search app for Dungeons and dragons(DnD) 5th edition.

Jordan has the biggest searching and encounters parameters with a clean design and an improving database.

Easy random encounter generator, with all rules based on DnD 5th Edition. Generate your encounters based on player party, environment, difficulty, monster races, alignments, sizes, challenge rating. Generate your treasure for your encounters and learn more about the items. Don't forget to share your encounters with your friends !

Search among the monsters by environment, race, alignment, size, skill, speed, main stats, their actions and many more, even backgrounds with advanced search option.

Reach to the character sheets of monsters, including all their skills and stats, actions, images, background and many more.. Satisfy the nerd within you :)

this DnD 5e app will be updated regularly. We hope you enjoy your experience.

A loot generator has been added with 700+ items database. You can now generate treasure for encounters.

Please share all kind of your reviews and comments. They are all precious to us.