Impostor Vs Crewmate – Free Game Offline (Graphic)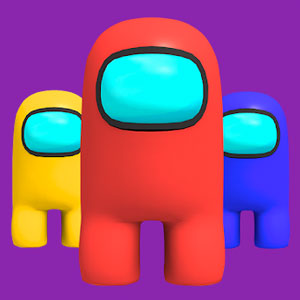 Impostor Vs Crewmate Game – Play This Fun & Entertaining App
One of the most popular action games that you can play right now is Among Us. It's a game where you either play as a Crewmate or Impostor and then fulfill your role to get your team a win. Well, this game also takes a page from the popular action game. But instead of following similar gameplay, it has a unique take on the crewmate and impostor dynamics. The game is titled Impostor vs. Crewmate – Free Game Offline.
It's an action game that OneSoft Global PTE. LTD publishes. You play as the Impostor in this game. You are climbing from station to station and killing all the crewmates without being found. It's a fun and unique game that you'll enjoy playing. Let's discuss in the next section how Impostor vs. Crewmate works, so you'll have a better idea of the gameplay.
How Impostor vs. Crewmate Works
Unlike most games, Impostor vs. Crewmate won't have any tutorials to teach you how to play. But that's okay since it's easy to figure out the gameplay. So you will begin the level on the docking bay, where you just departed from a ship and boarded a space station or another vessel. You will only have one button for control, which is the movement button on the left of the screen.
The goal in Impostor vs. Crewmate is to kill all the Crewmates on board to complete the level. To do that, you have to be beside them, and you will automatically go for the kill. But keep in mind that you don't just go near Crewmates and kill them. They will have a field of vision in front of them. You need to avoid their vision, or else they'll get you ejected, so you have to kill them from behind. The Crewmates will be walking around in the room, so find your timing.
Once all Crewmates are killed, the level is complete, and you proceed to the next. There are also keys available on certain levels; make sure to get them. Once you have 3, you'll have a chance to open three chests to get more rewards. You also get to collect gems as you complete levels. You can use the gems in Impostor vs Crewmate to purchase hats, skins, or pets. Impostor vs. Crewmate is a fun game that's worth downloading and playing.
The Main Features of Impostor vs. Crewmate
Simple and easy-to-learn gameplay.
Many different levels for you to complete.
Free to play with friends
Customize your Impostor with different skins, hats, or pets.
If you enjoy playing action games like this one, then why don't you try playing Chicken Shooter Galaxy Attack or Snipers vs. Thieves? It might be a different one but these games are the best! the  Both games are fun and awesome to play and they're free to download.
How to Install
Click
"Download"
on the website.
Install the Playstore
on your computer.
Open the Playstore
(Desktop shortcut).
Access your favorite
games and enjoy!