Lara Croft: Relic Run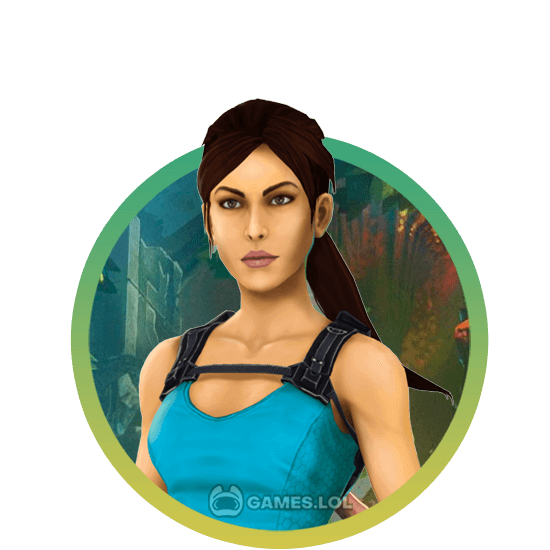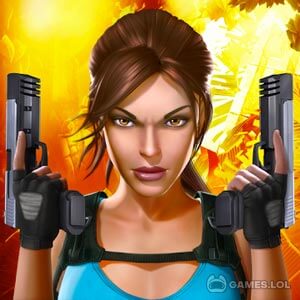 Download Lara Croft: Relic Run on PC - Detailed Guide, Gameplay & Tips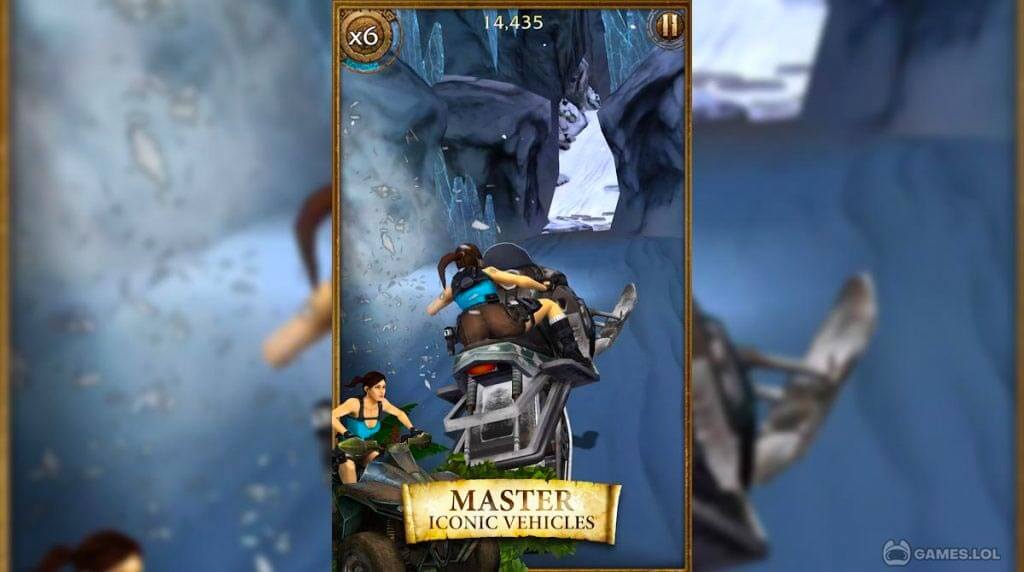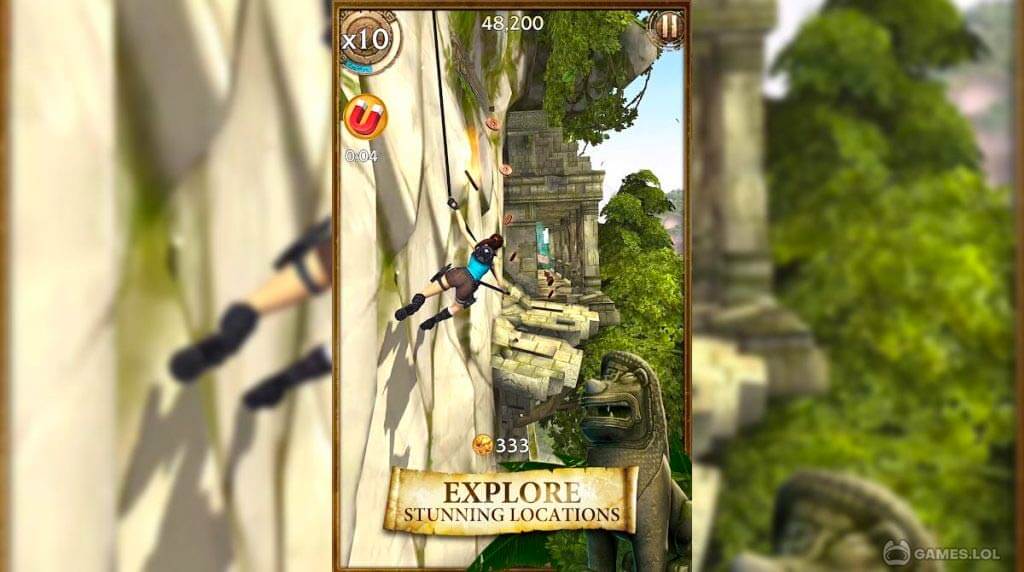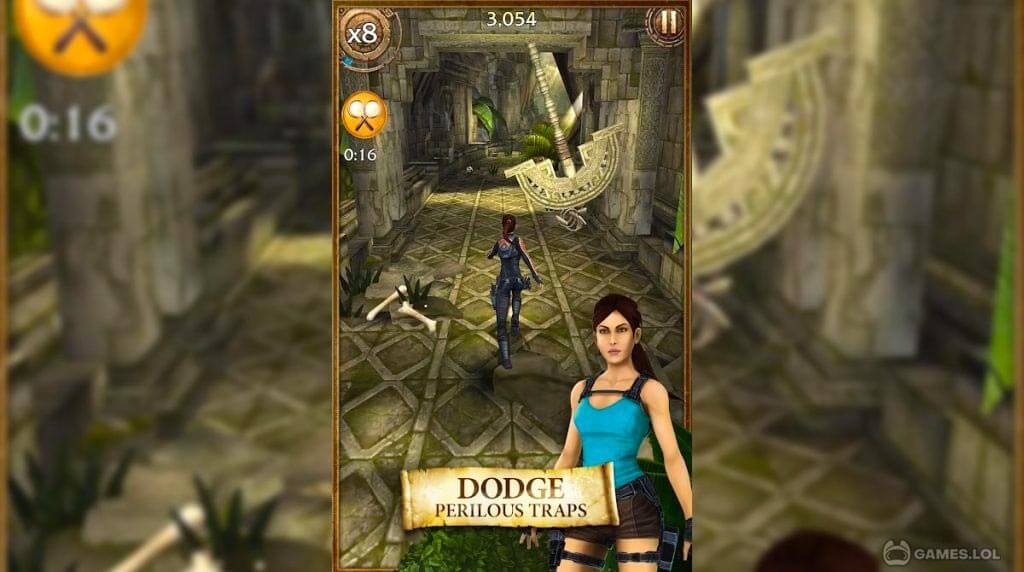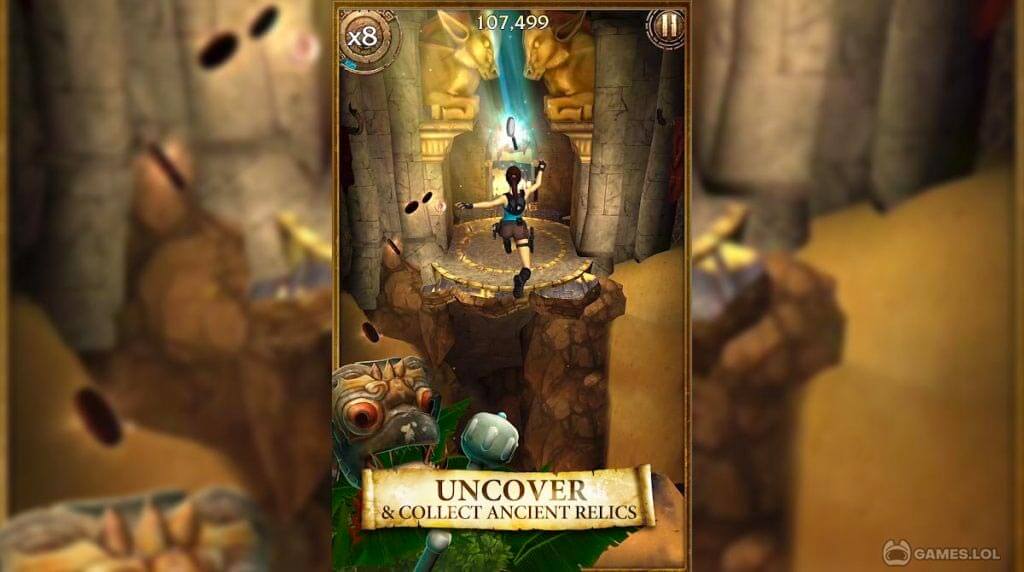 The gameplay of Lara Croft: Relic Run is much like all the other games of this genre, but with a twist. So if ever you've played Temple Run, you're more likely to be familiar with running games like this.
The game is basically about running for your life to avoid the enemy at your back trying to approach you, plus a twist of killing enemies while your run (for bonus points), and riding a vehicle for a faster run. And with special moves, you can also jump off a wall and draw to shoot enemies while mid-air.
The goal of the game is to find the 15 relics scattered in the running area to unlock the second world. You will run through the South American ruins while avoiding all kinds of obstacles such as lizards, traps, blades, pillars, and holes.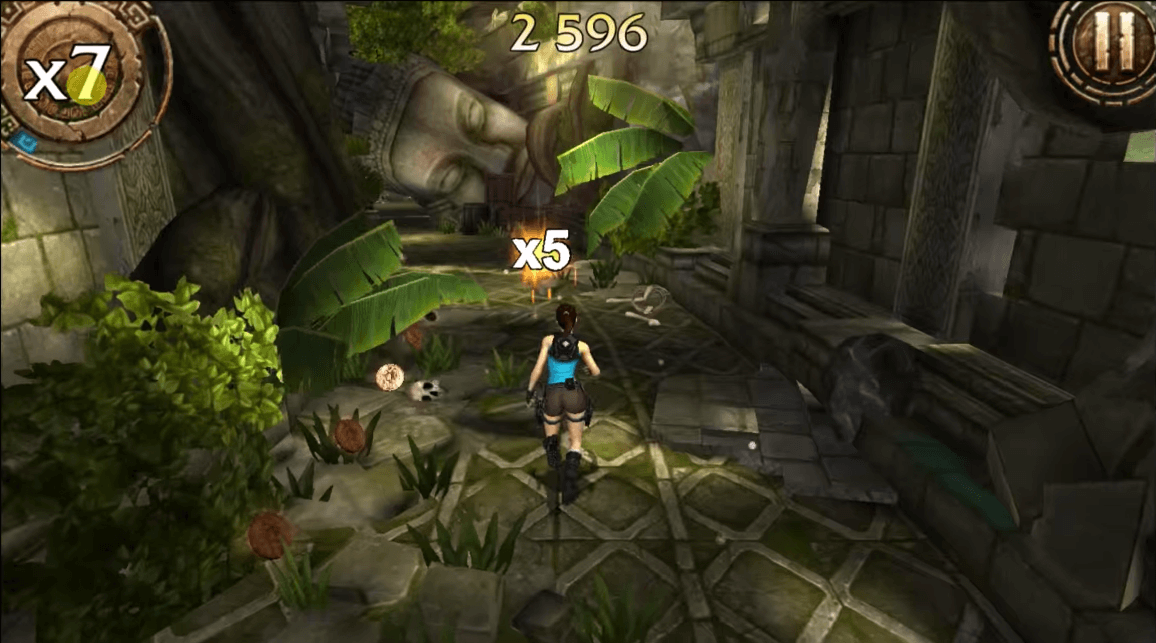 Lara Croft: Relic Run Game Features
Easy Controls
Everyone can play Lara Croft: Relic Run game because of its easy control system and user-friendly interface. Game navigation is clear, with options that include the basic "Play" to start a game, the "Shop" to upgrade power-ups and to customize your character. The settings options lets you choose how you want to control your character, change or turn on and off the sounds of the game, and whatnot.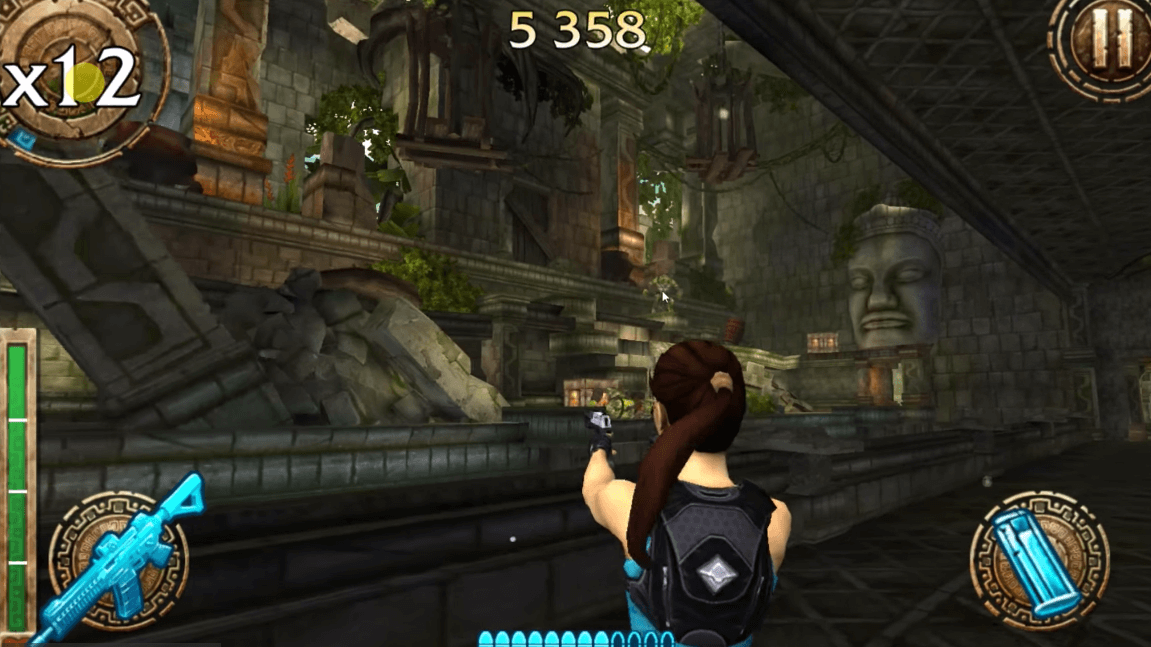 Vehicle Integration
At some point in the game, you can drive a four-wheeler ATV inspired from the movie Tomb Raider. The gameplay while riding the vehicle is the same, but it's a lot more fun!
Unlike the classic Temple Run game where only your character does the running, Lara Croft: Relic run features vehicle riding where you can do a run faster. For PC, you swipe with the mouse or use your keyboard arrow keys to steer the vehicle.
Mission & Story-Based
The Lara Croft: Relic Run game is not only about having the longest run, but you also have missions to complete while doing a run which makes the game totally entertaining and challenging. Aside from finding the 15 lost relics scattered in the South American ruins, your goal is to search for your lost colleague while facing a shadow conspiracy.
Increasing Difficulty
You run at an endlessly looping environment to accumulate a score which will depend on your ran distance. Hit an obstacle and the run ends unless you use an Ankh, in which case the run is continued from a checkpoint you've passed through. As you run, the difficulty and frequency of traps, enemies, and obstacles also increase.
Free-to-Play
Aside from the game being free to download even on PC, the game gives everyone, even those who choose not to make in-app purchases, a chance to unlock all the items in the game. With this, we can say the game is fair for everyone and that anyone can the top of the leaderboard without spending a cent.
Lara Croft: Relic Run Tips & Tricks
Dodge to Survive
During Lara Croft: Relic Run game, you can swipe down not only to dodge obstacles but also to fall faster and avoid costly errors. To swipe, you can use either the arrow keys on your keyboard or your mouse, we find it easier to use the arrow keys though but it's for you to decide which control method you want to use. Practice the controls during the tutorial because there are special moves you can do as you play the game.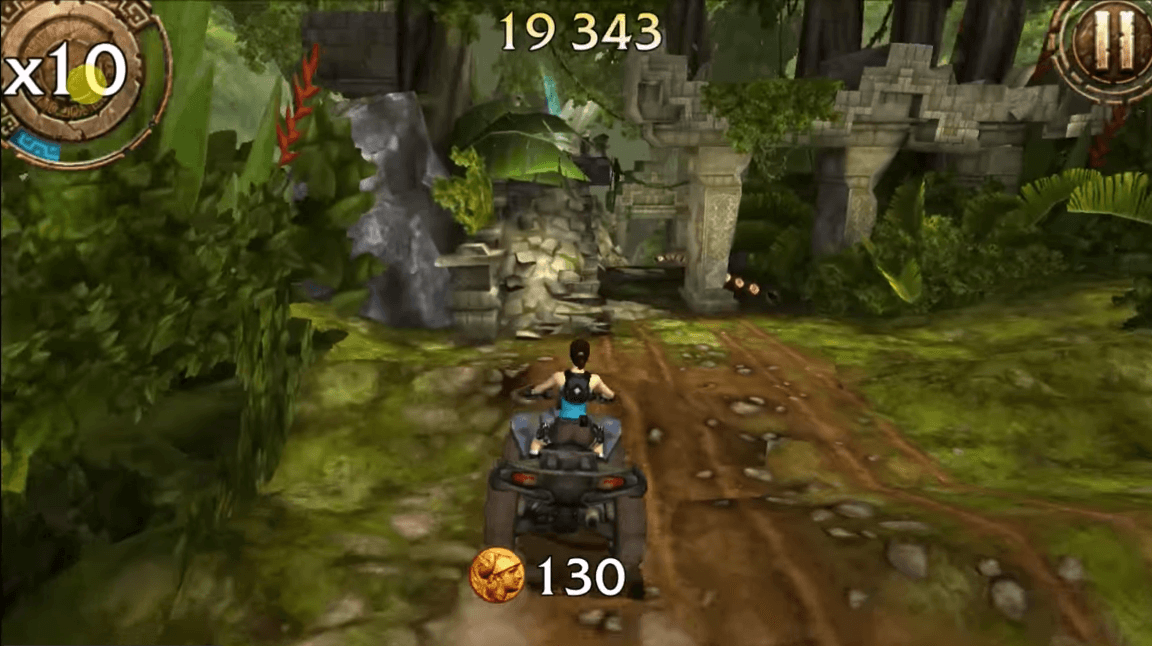 Collect Coins As Much As You Can
Collect coins even if you don't need money to buy anything in the shop. Getting coins during your run will fill up the power-up bar. When the power-up bar is full, double tap your mouse to activate your chosen power-up. Unlock and upgrade power-ups by buying them in the shop. You can also purchase outfits that can give you boosts, and upgrade boots and weapons for easing runs. Note that you can only change your chosen power-up before starting a game.
TIP: Upgrading your coin trail will unlock more valuable silver and gold coins.
For combat consequences, use your mouse to shoot enemies. When you're out of ammo, your character Lara will reload automatically. But don't wait until you're out of ammo as you can manually reload by clicking the ammo icon. Download Lara Croft: Relic Run game free for PC now and start running!
How to Install
Click
"Download"
on the website.
Install the Playstore
on your computer.
Open the Playstore
(Desktop shortcut).
Access your favorite
games and enjoy!