Little Alchemy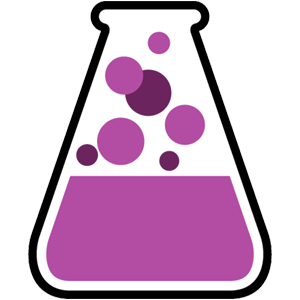 Download Little Alchemy on PC for Free | Mix Elements & Create Something Special in This Online Game
Want to mix a couple of substances together and see what happens? Would you like to experiment and discover new and wonderful possibilities? Explore your creativity and indulge your imagination in this highly educational and entertaining puzzle game. Play this game and learn how to make life in Little Alchemy.
There is something addictive about games that feature simplistic gameplay and other easy-to-play attributes. It lets you focus on the game itself and figure out how to do the tasks at hand. This is why Little Alchemy is a fantastic game.
Little Alchemy will tickle your brain. This wonderful game is even perfect for kids because it encourages them to experiment and think outside the box. So, get into the game and work out what are the possible combinations. Create fantastic things with the different elements in Little Alchemy.
How to Make Life in Little Alchemy Game Features
A game so simple yet can be highly addictive; that is Little Alchemy for you. It lets you explore the many possibilities by mixing basic elements to create something wonderful and grand.
You begin the game with four basic items. Dig deep into your imagination and creativity, and mix and match them to come up with awesome things. Think outside the box and look into the infinite potential of each element.
Little Alchemy is an interesting and highly engaging game that you can play at your own pace. Here are some of the many features that you can expect from this brain-teasing puzzle game.
Contains Over 500 Elements That You Can Mix and Match for Free
You start with four basic elements, but as the game progresses, you get access to more. Little Alchemy has more than 500 elements that you can mix and match to create new and exciting things.
See what you can come up with. Create more things which you can use to find more elements. With those four basic items that you start with, you can use them to obtain more sophisticated elements that you can use to find unicorns, dinosaurs, and spaceships.
The sky is the limit, and the possibilities are infinite. Mix and match several items to create new and interesting surprises in Little Alchemy.
Available in Multiple Languages
Little Alchemy is available in several languages, which include Spanish, Portuguese, Swedish, Norwegian, Polish, French, German, and English. This puzzle game is for everyone, regardless of your age or nationality.
Flex Your Brain Muscles in Little Alchemy 
Little Alchemy is a favorite game not just for adults but also for kids. Teachers love to recommend it to parents because it is a discovery-based set of puzzles, which is founded on impressive instructional design and is ideal for facilitating learning.
If you are looking for a fun game that allows experimentation and discovery, this is it. You and your family will definitely love Little Alchemy!
Little Alchemy Free Tips and Tricks
Teach your kids to think outside the box. With Little Alchemy, you can give them tons of fun while allowing them to experiment and discover new things.
Little Alchemy is a great learning tool that cultivates learning through exploration. This puzzle game encourages kids to be creative and have them engage their imagination. With just a couple of basic items, the game lets them devise and invent new functional elements. If you want a game that allows fun experimentation, Little Alchemy is highly recommended.
Got stuck in the game? Looking for Little Alchemy cheats, tips and tricks to boost your chances? We invite you to try some of these random hints. Perhaps, these will work wonders for you. Check them out now.
Know Your Elements and Learn How to Make Life in Little Alchemy
Little Alchemy starts with four basic elements at your disposal: water, fire, earth, and air. For instance, water, in particular, is derived when fire and ice are matched.
Now, on to the combinations. To build an airplane, you need to match metal or steel and a bird. On the other hand, to make an angel, simply put human and bird together.
Would you like to make alcohol? Mix fruit and time and juice and time. The beverage is best paired with bacon, which is a combination of pig and fire. Add in banana bread and beer. Therefore, banana bread is a mix of banana and bread, while beer is a blend of alcohol and wheat.
The Possibilities Are Endless in Little Alchemy
There are plenty of ways to discover a variety of items in Little Alchemy. All you need is just your imagination and creativity. Think of the logical connections and combine things to arrive at the final elements. The possibilities are endless.  Find out if it is indeed possible how to make stone in little alchemy or how to make humans in little alchemy,
Discover a fun and educational game that tickles your brain. Download the Little Alchemy on PC today. If Puzzle Games are your thing, then feel free to check Sudoku and Splashy!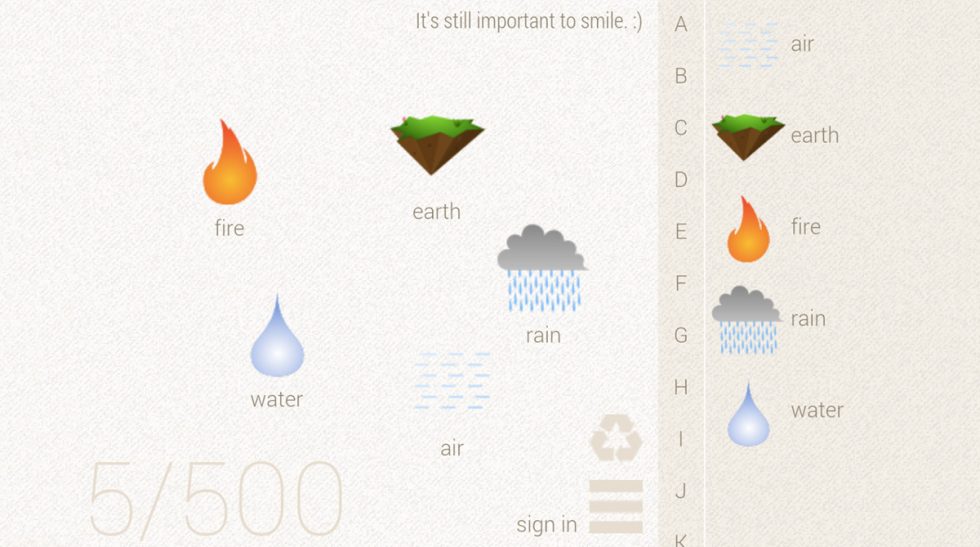 How to Install
Click
"Download"
on the website.
Install the Playstore
on your computer.
Open the Playstore
(Desktop shortcut).
Access your favorite
games and enjoy!