Editors' Choice
Play the Best and Highly-Reviewed Free Editors' Choice Games on PC/Mac - Top Trending Games Download
Do you want the most popular online games, especially the ones with the best reviews? Games.lol's list of free Editors' Choice games are not only critically acclaimed but are also guaranteed to make the whole gaming experience extra fun!
---
---
Are you always in the hunt for new games, especially the ones that are free and popular? Do you like the idea of getting updated to play only the best? Well, look no further – Games.lol got you covered. Our Editors' Choice games are handpicked to show only the best and highly reviewed games. From Editors' Choice games PC to Mac, we have everything that you are looking for.
This huge selection of fun and exciting games are reviewed by our editors themselves; hence, these titles are awarded Editor's Choice. For starters, you can enjoy owning a virtual pet cat with cat games like My Talking Tom. If you are into zombies and shooting games, Last Day On Earth: Survival will let you experience how it is like to survive a zombie wasteland. Of course, it is a crime not to mention both Clash of Clans and Clash Royale here. These freemium Strategy games, which are courtesy of Supercell, is among our most downloaded free Editors' Choice games.
This category will let you explore all the best games, all of which are available on PC and Mac. Our Editors' Choice games are guaranteed fresh, updated, and exciting. We made sure to only feature the best of the best. Check them out now!
Top 3 Editors' Choice Games We Recommend
Word Cookies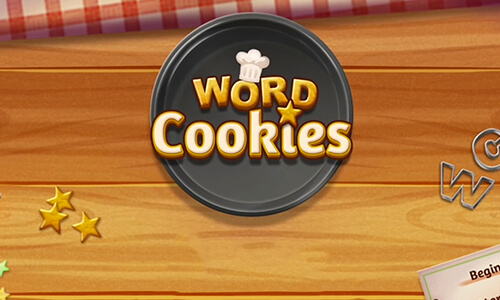 Once again, Word Cookies has topped the charts! This word game is indeed addictive and simple to grasp. It is no wonder that it has made it to the top of our Editors' Choice Games list. Not only is Word Cookies easy to use, the premise is also compelling enough to get you going from the get-go!
When you start a game, you will be presented with 5, 6, or 7 random alphabets. Your job is pretty straightforward – form as many words as you can, of any length (maximum length of 5, 6, or 7 letters) to win the game! Here's a simple example: You are presented with A, B, E, L & T. You can form words like bat, table, tale, and several more! The number of words you have to spell depends on the level and pack, it will increase when you reach packs of greater difficulty.
Gain points when you finish a game and earn coins when you have completed a pack. You can also earn coins when you find special words! Thereafter, spend the coins to get hints for levels you are having trouble with. What are you waiting for? Test yourself in this simple word game that's great for kids and adults alike!
Subway Surfers
If you are like Jake, then you are definitely mischievous. This little guy always finds himself in a heap load of trouble. But despite his rebellious and cheeky nature, he is a guy who can really give you a lot of fun. And yes, there is every reason for you to try playing this cool running (or surfing) game!
By essence, Subway Surfer is a wild arcade game and its goal is to have sprint along a never-ending railway track. To make the survival game even more interesting, you must find your way to dodge bollards and trains. Think of yourself as a young whippersnapper, who seems to have all the energy in the world. You can run over obstacles or even veer away from hazards. Be very careful, though. That is because you are being tailed by a policeman. So, as much as possible, you must keep running and swifting through the subway labyrinth.
Subway Surfer is the type of running game that has the ability to test all of your reactions, especially in every obstacle or train that approaches you. And judging by how they are strategically placed in the game, there is no doubt that you have little to no time to react. However, it is your goal to avoid collision with any of these, as they can significantly slow you down. And when that happens, the police can catch up with you and arrest you.
Clash of Clans
It holds true that Clash of Clans does not necessarily introduce any dramatic changes to the strategy formula. However, what really makes this game very interesting is the refinements it did to recapture the addictive elements of a typical genre. It starts with building a home base and then invading others, and the unique feature here is that it is a multiplayer war game! And if you are the type of player who does not want to take part in player-versus-player combat, there is a strong solo campaign that you can always go with.
You will start to gather resources, such as gold, elixir, and dark elixir. Doing so will enable you to construct and build a base. As you progress, you must do this with one common goal: training increasingly powerful troops so you can just attack and raid in the single-player campaign or PvP.
Defending one's kingdom is equally important here, so you better keep that in mind. More importantly, you cannot just attack or defend in this game. You must plan accordingly and implement it the right way. Otherwise, you will not find any success. As you can see, it is a mix of strategic planning and decision making.
Are you overwhelmed by the number of games we have here on Games.lol? Any of our Editors' Choice games is a great start to your gaming journey!