Make More! – Idle Manager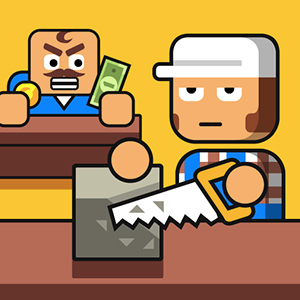 Download Make More! - Idle Manager Game | Free Game Tips, Hacks, Game Guide and More
Ever wonder what it's like to become a production manager? Do you ever wish that you could be the one on top and dictate the pace of production? If yes, then Make More! – Idle Manager is the perfect game for you! With impressive gameplay, this highly addictive management game features a boatload of hilarious features. This is definitely perfect for relieving or venting out stress! Take control of various types of factories, achieve more than your quota, and make more. Expand your ever-growing manufacturing empire now!
Adding to the excitement are the diverse collection of pop-culture-inspired characters lining up to become part of your growing workforce! So, what are you waiting for? Click that download button on your screen. Begin your industrial and manufacturing domination straight from your PC!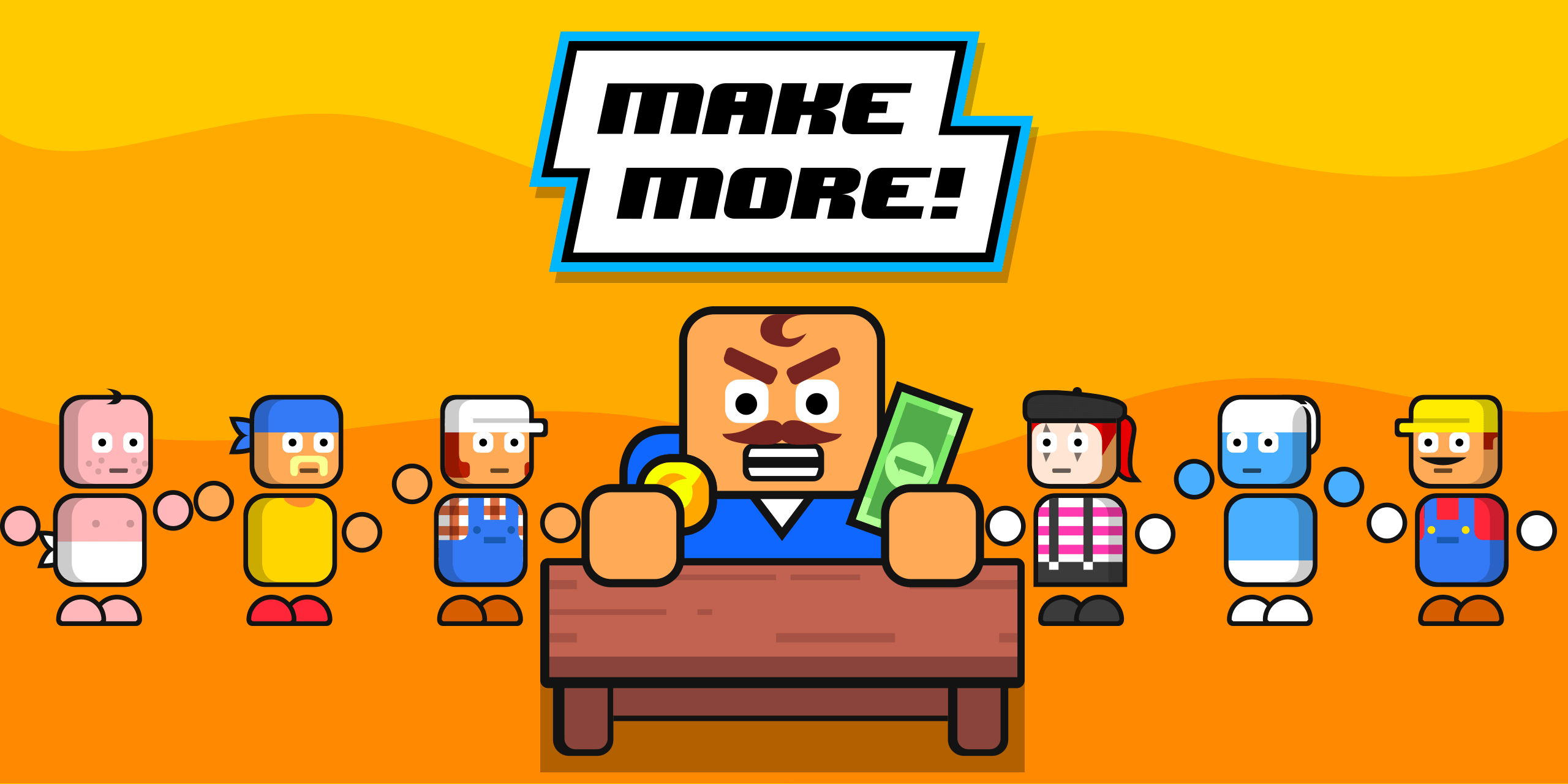 Make More Guide and Game Features on PC
At first glance, Make More! – Idle Manager seems like a typical elementary casual game given the wacky presentation. Although the latter may be true, the entire gameplay and experience are not elementary. In fact, this game may even be challenging but in a different way, to say the least. Unlike most management titles, this game requires active participation from the player. In other words, the productivity of your workers and your factory depend entirely on how active your avatar is on the production floor. Intrigued? If so, then download the game now! But before that, check out some of the notable features of this title below.
Make More Wacky Characters
Part of what makes Make More! – Idle Manager the perfect stress-reliever title is the integration of wacky characters/workers into its gameplay structure. Plus, most of these characters are based on some of the most iconic characters in pop culture. Seeing these characters working under intense pressure is truly a sight to behold!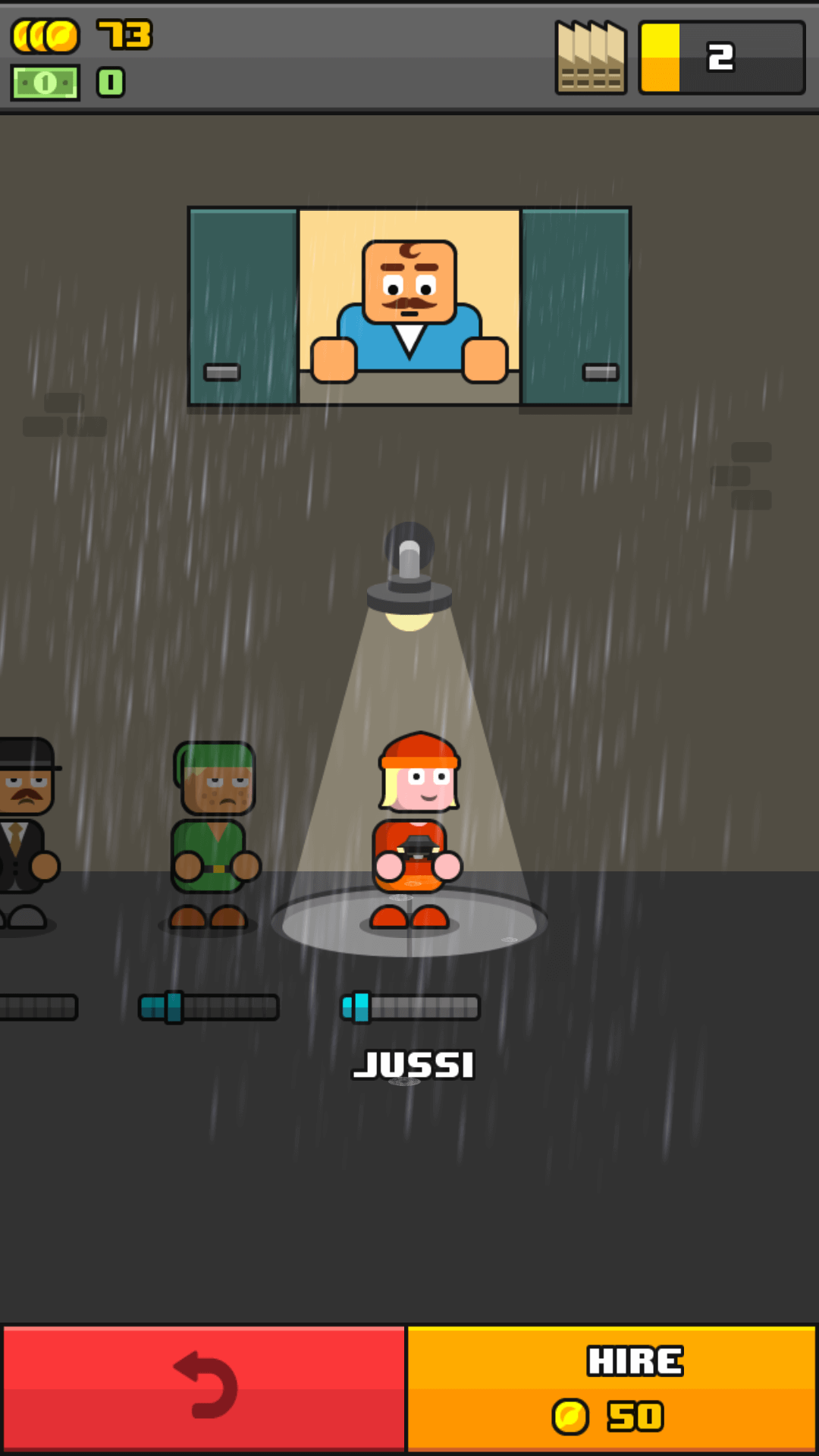 Make More Photo Mode
What better way to show off your workforce than by sharing it through your various social media accounts? In relation to that, Make More! – Idle Manager comes with its own photo mode feature. Here, you can rally up your entire team, take a photo and share it wherever you like.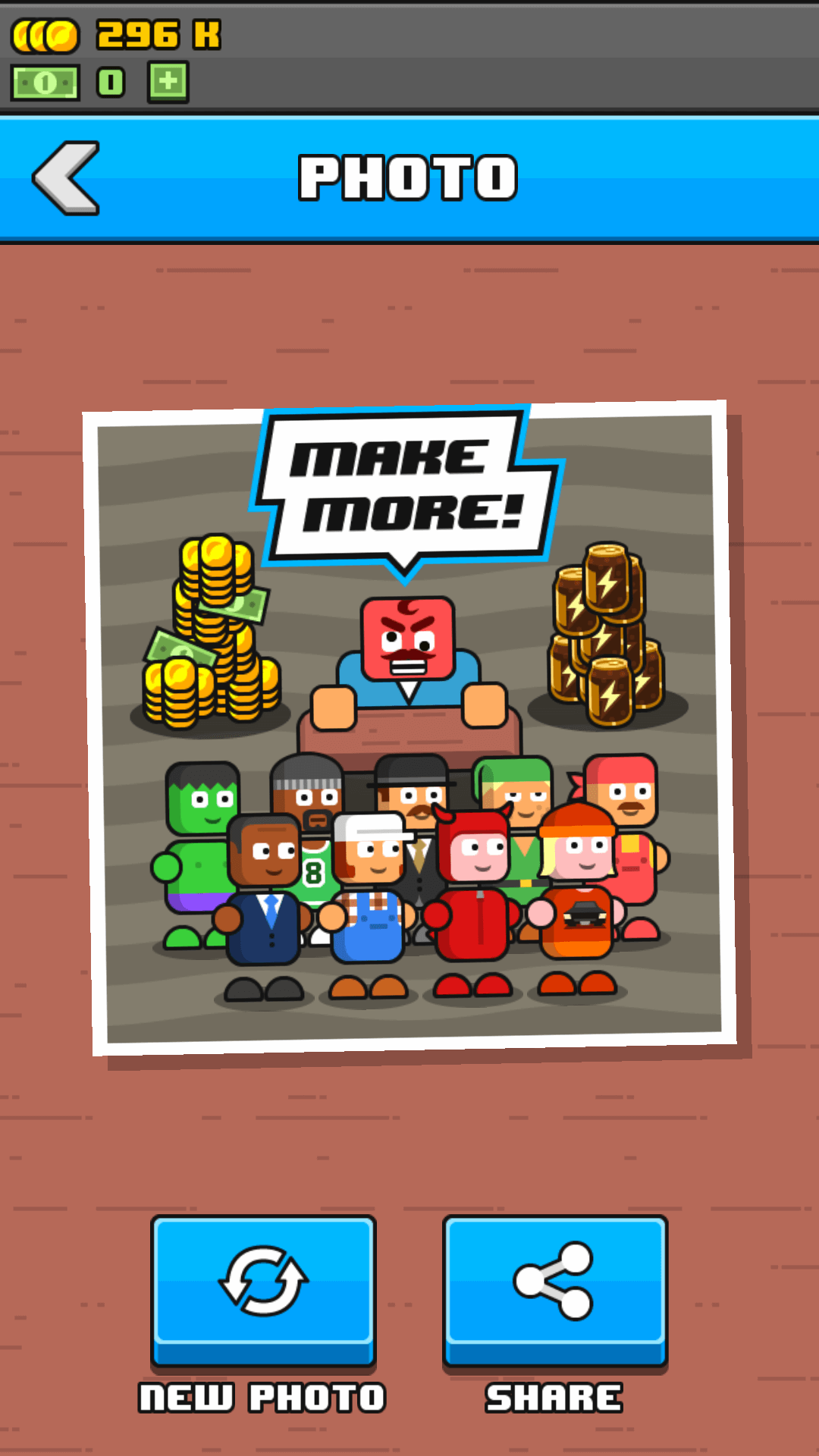 Vast Collection of Make More Factories
One of the most hilarious and probably the biggest factor that makes Make More! – Idle Manager engaging and immersive are the various types of factories available for you to exploit. From your typical manufacturing company to a farm factory that manufactures cow poo, you will definitely have a fun-filled experience if you are not already rolling in laughter. So, prepare yourself get in your big boss or rather manager chair and Make More! Simply click on the download button on your screen!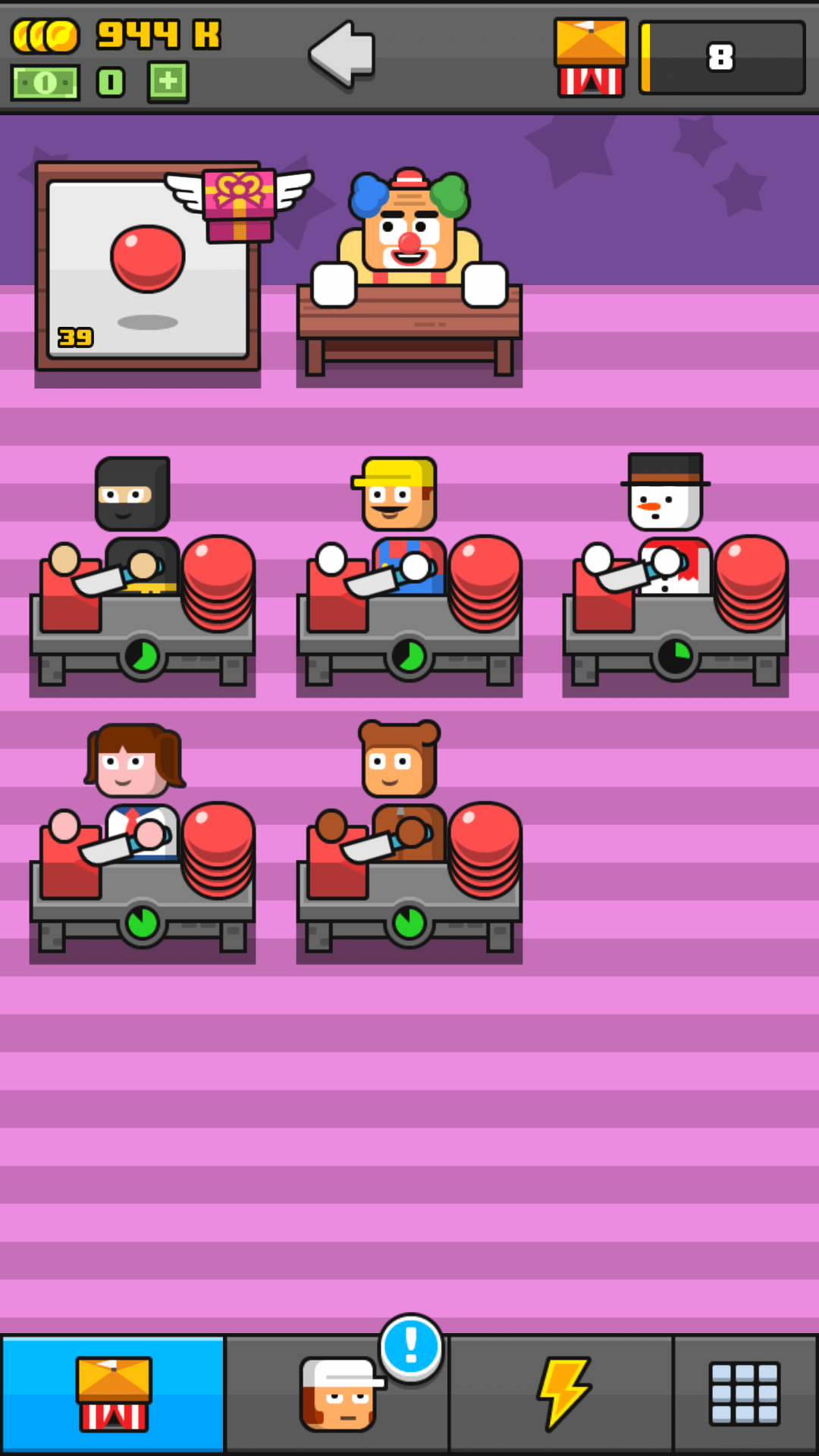 Make More Gameplay, Guide, Tips, and Tricks Online
Make More! – Idle Manager is not just your typical clicker game that requires well, mostly clicks. As mentioned before, this title is different. Aside from clicking, the game requires you to become vigilant against your workers, to be thrifty on your funds, and be modest on your upgrades. Unlike other games in the genre, too much can sometimes have a negative consequence to your factory when playing this game. With that said, we gathered a couple of  Make More game tips or Make More hacks below to aid you in your journey towards managerial excellence.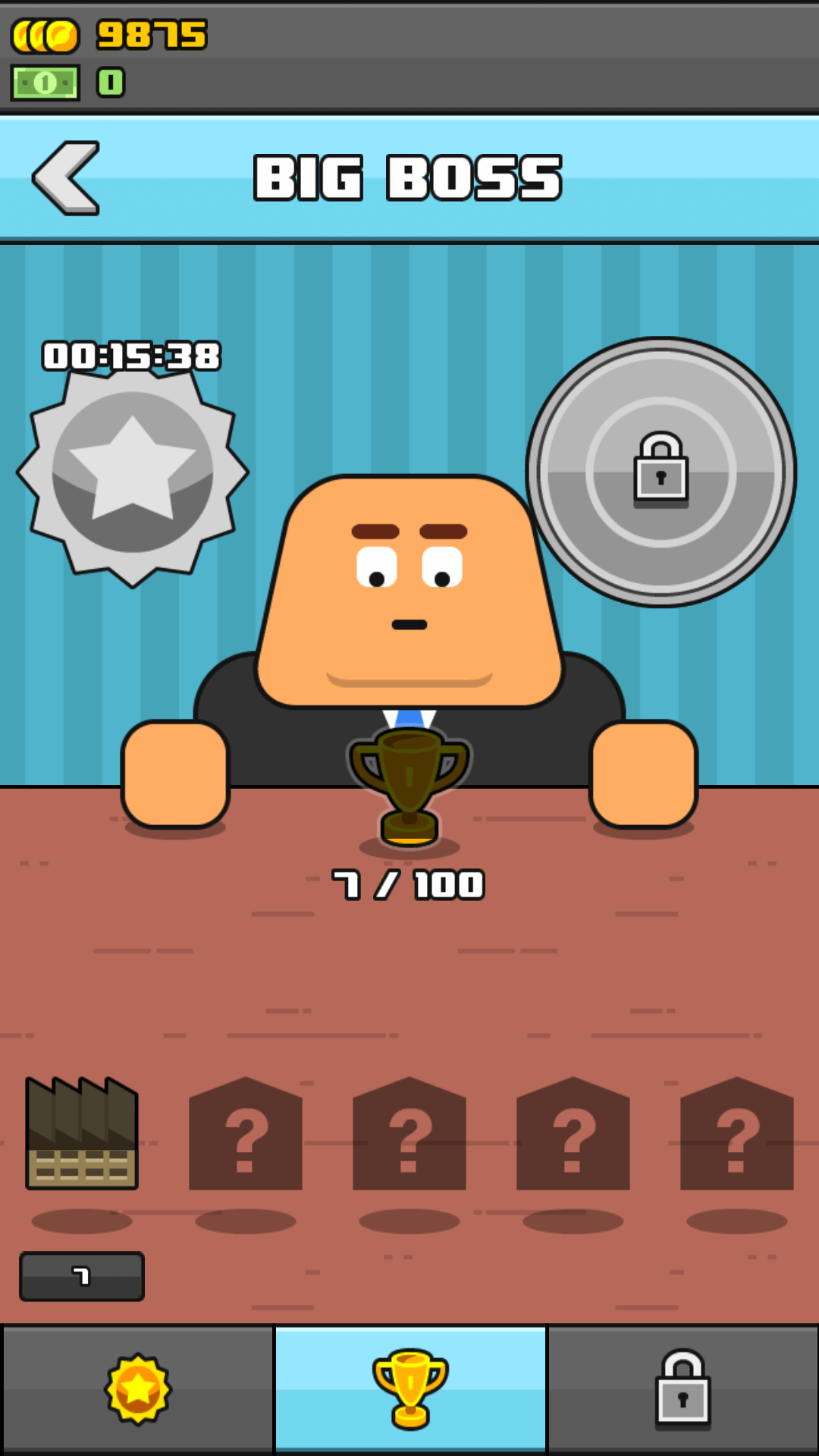 Save Your Dough and Make More
Microtransactions play a huge part in Make More! – Idle Manager, especially in improving your factories. Nevertheless, this feature is purely optional which means that you can still have the full experience without spending anything. Take note though that it may take quite some time but it's definitely possible. This is why you must learn to conserve your in-game currency in the game instead of spending it to expedite some of your upgrades or completion of your factories. Take note that there is a better thing that you can buy as you progress further into the game.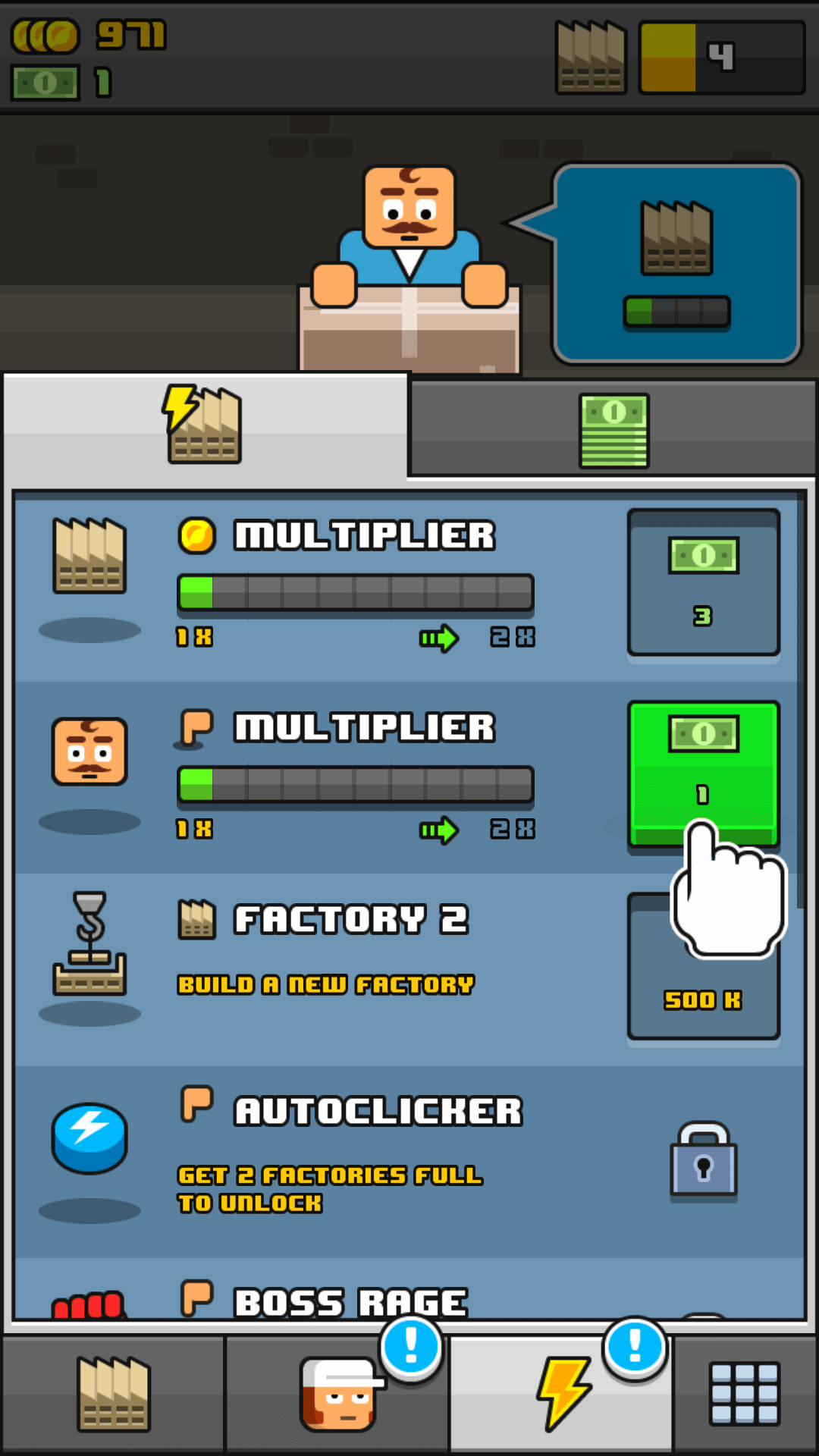 The Time Lapse Cheat
Most hardcore gamers know about this cheat and though we do not condone the use of cheating materials, this method is more of a trick than a cheat. Time-lapse, as the name suggests, enables you to fast forward into the future. To do this, you must first collect and start a construction/upgrade. Whether it's building a factory or another, it does not make a difference. Now that you have begun a project, your next move is to exit from the game. Don't forget to adjust the time settings of your device by several hours or more. Once done, you can go back to the game and find that your project or construction is already finished.
The fun doesn't end here. Discover more Casual Games today like AdVenture Capitalist and Wordscapes.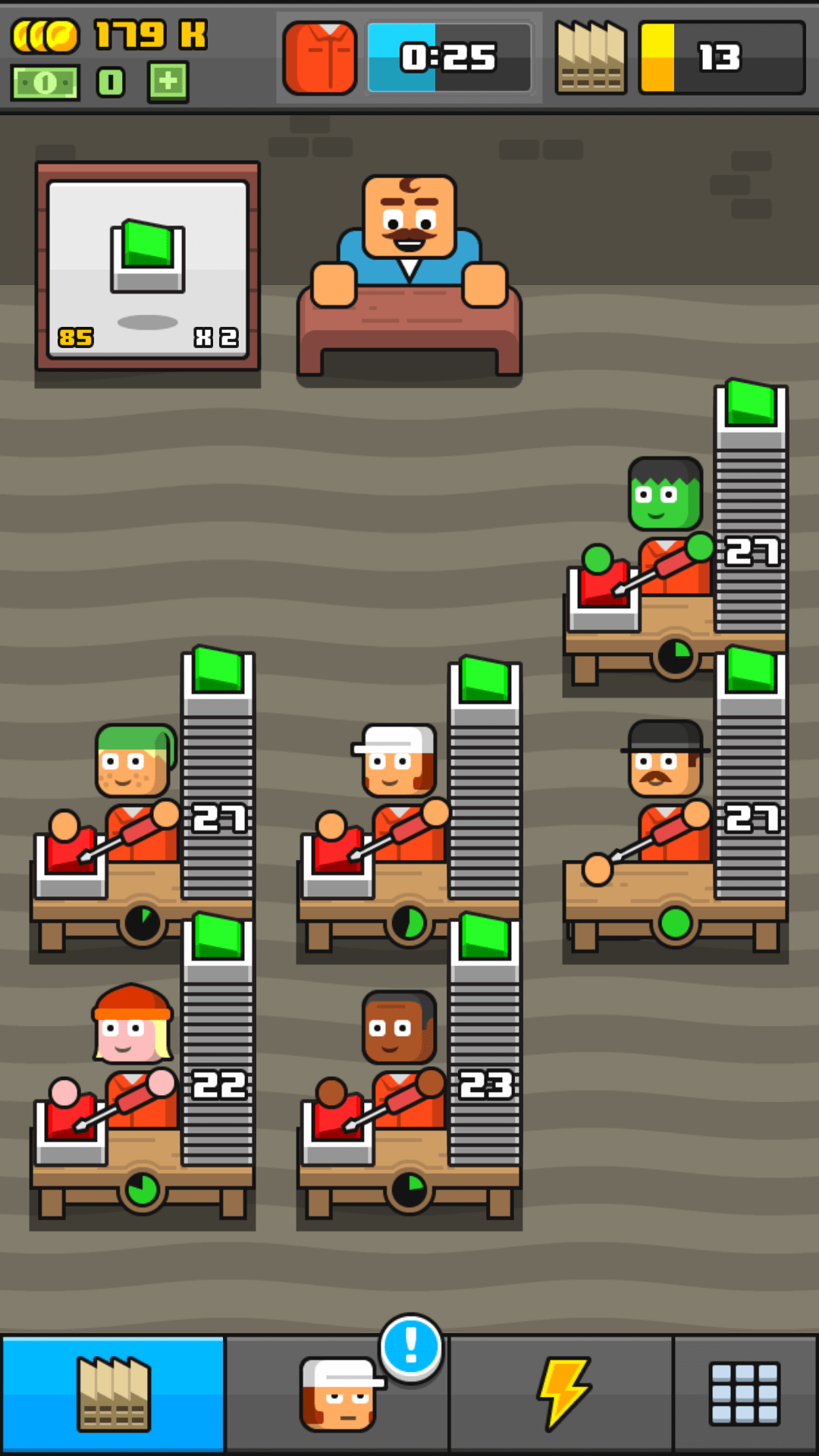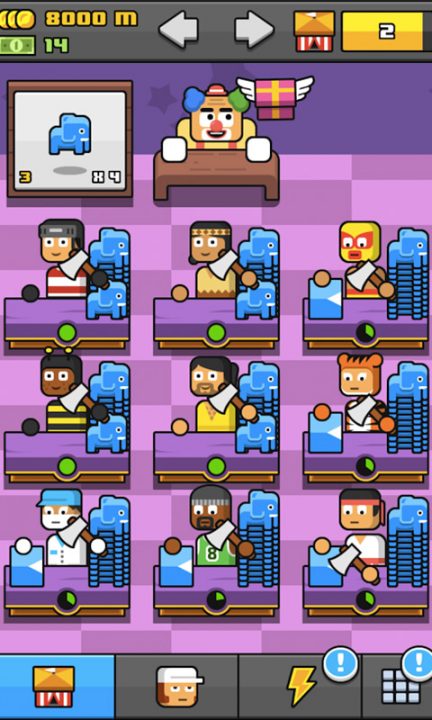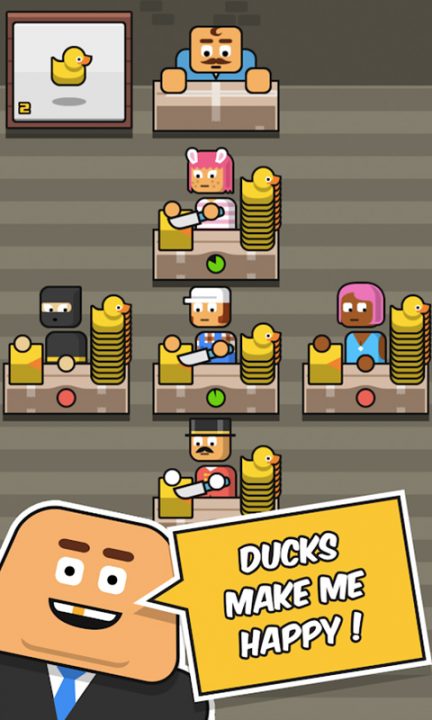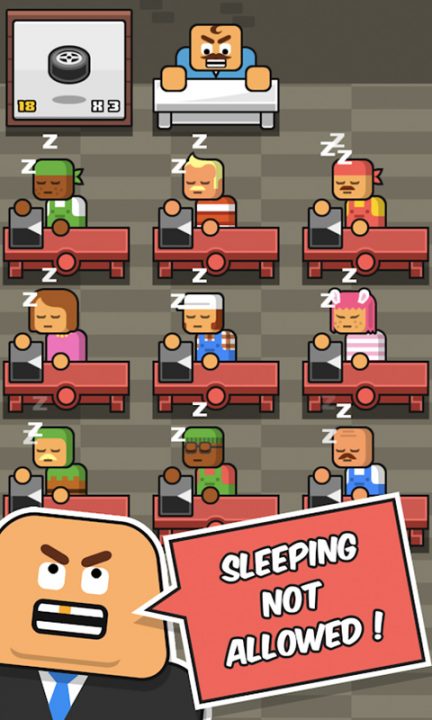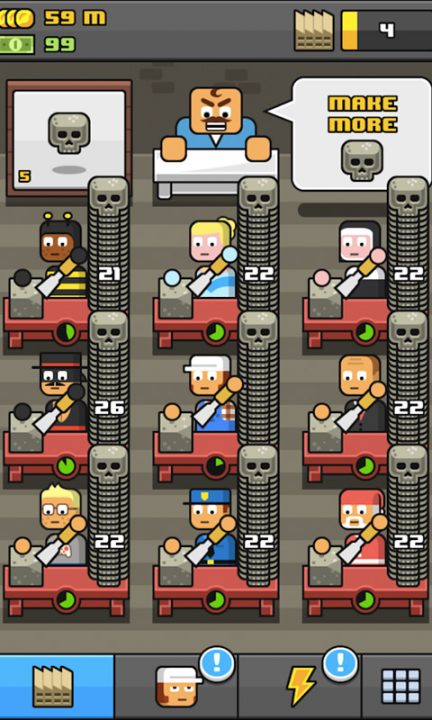 How to Install
Click
"Download"
on the website.
Install the Playstore
on your computer.
Open the Playstore
(Desktop shortcut).
Access your favorite
games and enjoy!