Trivia Crack
Download Trivia Crack | Trivia Crack Kingdom | Read More for Trivia Crack Cheats, Hack, Answers, Questions
Get your thinking caps on because you're going to be in a wild trivial ride in the kingdom of Trivia Crack! It's a unique quiz game that covers major groups of studies which you must solve. Geography, Arts, History, Sports, Pop Culture, and Science are the highlights of the game where you and another player get to test out who's smarter! Trivia Crack is an unusual quiz game that has a system like no other. Because of this, the game stands out for providing highly engaging questions that will certainly put you in a position of deep thinking. But most of all, the game is extremely cute thanks to the color choices and memorable characters. Connect to Facebook and play against thousands of players around the world. Download the unblocked Trivia Crack game without cheats now!
Trivia Crack Game Features:
A Colorful Take on Traditional Trivia Games
Trivia games can be wordy a lot of times. On the other hand, Trivia Crack kingdom is full of bright and wonderful colors that make the game a lively one. Cartoony hand-drawn characters serve as mascots for each category wave at you whenever you pick them. The spin-a-wheel segment is a delightful part filled with spontaneous questions from different categories. Power-up prompts pop-up once in a while in case you need an extra hand. The little details drawn in every corner of the game make it highly welcoming for players of all ages.
Likewise, the music and sound effects are very dynamic too. The game heavily reminds us of the other casual game Dumb Ways to Die minus the dark satire.
Connect and Compete
You're not the only one solving the questions here. This is also a 1v1 PvP trivia game where the winner gets all the gold. In addition to the PvP, you will also get the chance to be part of the top leaderboards and see who are the best in each category. Trivia Crack kingdom is not an easy quiz game at all. In fact, it has enough questions that can fill up numerous episodes of Who Wants to be a Millionaire!
Uniquely speaking, PvP here does not favor who buzzes first. Instead, whoever makes the first wrong choice loses the game. Meaning, the game can go to even up to 100 questions and answers so as long as you and the other player still respond correctly.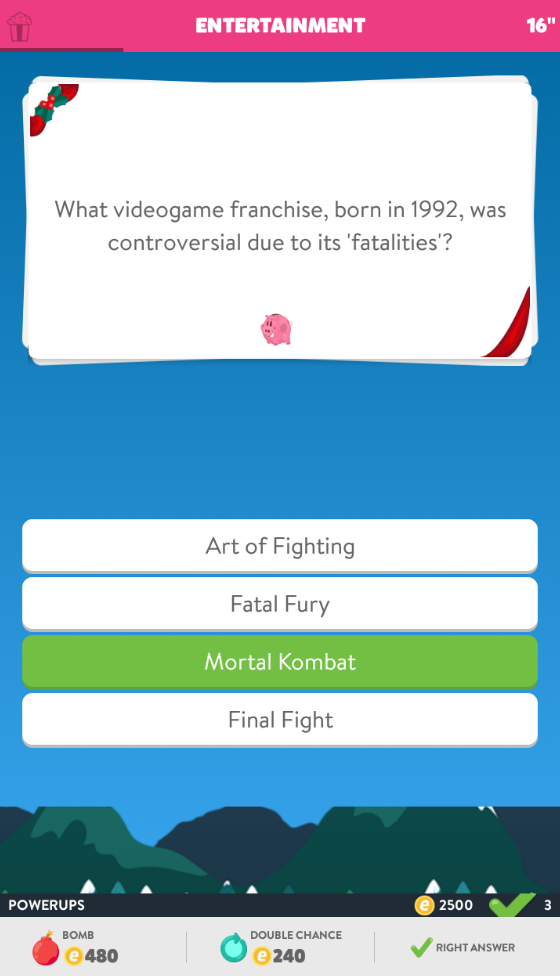 Meet the Mascots in Trivia Crack Kingdom
Each category has a lovable mascot! Meet the team:
Albert – Call him Al for short. Nobody does Science better than he does.
Hector – A knight of shining History.
Bonzo – Helps you tackle and shoot around Sports.
Tina – Tingles you with Art like how Bob Ross whispers as he paints.
Pop – Keeps on popping you on everything Pop Culture.
Tito – Tantalizes you with everything Geography.
Trivia Crack Cheat, Tips and Tricks:
Need Help? Use the Boosters.
Trivia Crack kingdom can turn very difficult a lot of times especially when you're in the higher levels. Nevertheless, the game will give you access to one of their specialized power-ups for a price. You can reduce the choices, get additional clues, or automatically solve the puzzle but you can only use it once per match-up. Just make sure you don't frequently use them since they're very hard to get. That is unless you're willing to spend hours watching free ads. Boosters are best used whenever you and other players are neck and neck in the competition. You can learn how to cheat Trivia Crack but there are no guarantees that it will win you the game. There are also others who look for Trivia Crack coupon cheats and hacks for an advantage over others.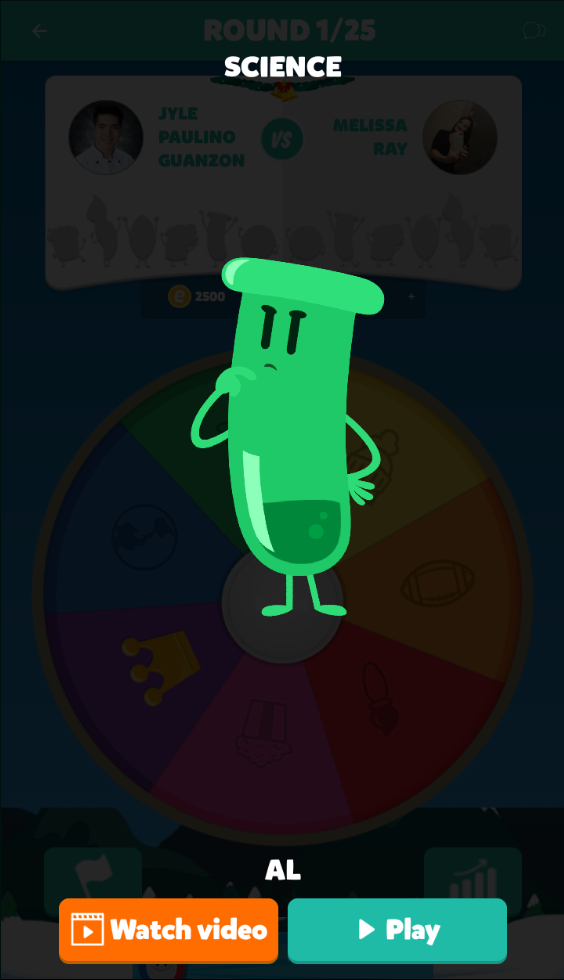 Have a Window Open for Google
This one goes beyond the game but if you want to nail every single question especially on categories you are weak on, Google is your best friend. For example, if you encounter a hard Geography question, switch to your browser and Google the question. You'll find your answer within seconds. But you need to be quick about it. The question is time-limited so get back to the game as soon as you found your answer. These are one of the very few legit tips and cheats on the game without using any hacks at all. If you have questions about Trivia Crack's VIP machine, you can check it out on the Internet and you'll surely get your answers.
Get your brain juices working and download Trivia Crack for free without cheat! Check out some more mind-boggling puzzle games like Splashy! and Brain It On! – Physics Puzzles.
How to Install
Click
"Download"
on the website.
Install the Playstore
on your computer.
Open the Playstore
(Desktop shortcut).
Access your favorite
games and enjoy!