Virtual Families 2
Download Virtual Families Cheats 2 Game | Get Tips and Game Guide | Play It Today on PC
Are you wondering what it's like to have a family of your own?  Or do you want to experience a unique family-themed video game?  Then, we have to treat for you! Virtual Families 2, from veteran simulation game developer Last Day of Work, is here.  Read on for our Virtual Families Cheats 2 in the next sections of this article.
There is a reason why millions of players across the globe love this game. Get the full experience now. This game is definitely free of charge! No trials, no gimmicks, just pure simulation fun featuring your very own tiny band of misfits or angels. It all depends on you!
So, what are you waiting for? Spread the news and prepare your scolding and praising stick to begin your journey to parenthood! Adopt, nourish, and grow your tiny family by simply clicking on the download button on your screen today!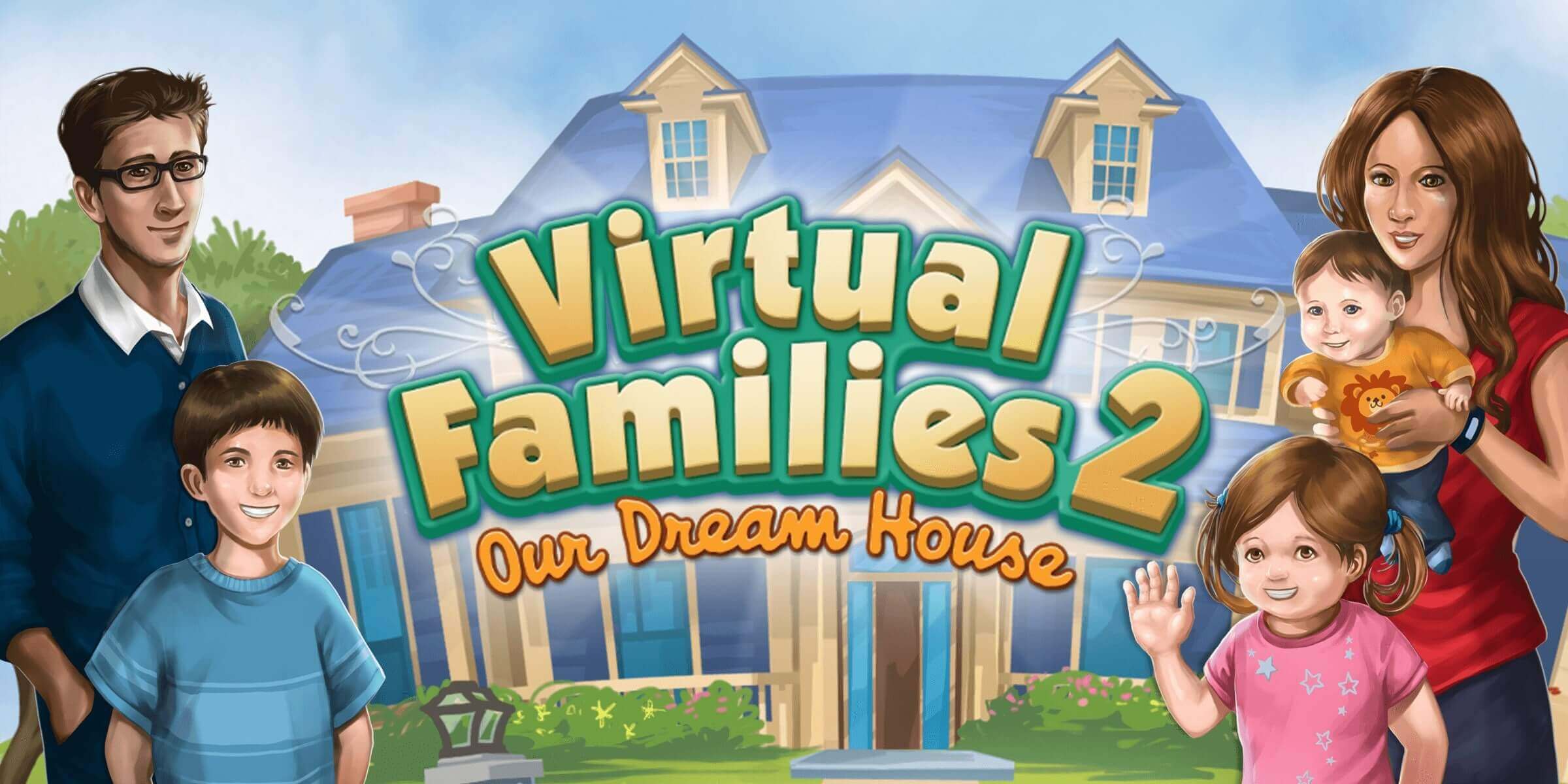 Virtual Families 2 Game Features
Virtual Families 2, unlike other simulators, comes with a decent amount of options.  These features make the experience fun, challenging, and realistic at the same time. In fact, it is safe to say that the game is more of a life simulator than what the title suggests. This is due to various decision-driven activities infused within the core gameplay mechanics of this title. Thus, the outcome or the behavior of your adopted family depends entirely on the choices and the decisions you make. For a broader scope on the notable features of this game, check out the important points below.
Customization Overload
One of the features that make a simulation game fun, exciting, and immersive is customization. When a simulation lacks customization options, it can definitely not be considered as a simulation. Otherwise, too much customization will overshadow the entire goal of the game. This is why the customization options and items found in Virtual Families 2 is worth noting. The game's developers have managed to put in just enough diverse items for the player to explore. Plus, each of these items are highly detailed which perfectly matches the concept of the game.
Real-Time Rendering
Adding to the realism factor of Virtual Families 2 is the integration of real-time rendition of events. Even if you close the app, your adopted family will continue to perform their designated tasks. Take note though that you should train them well enough to survive on their own. Aside from that, your virtual family will also have random events. In one way or another, it will slightly alter their routine. For example, a family member who gets a promotion will have a slightly different workload than before.  Or how about someone who finds out how to get rid of ants in Virtual Families 2. You read that right! There are Virtual Families 2 ants in the game.
Full Control in Virtual Families 2
Virtual Families Cheats 2, comes with a lot of features in order to provide players with full control of the game. But, here's the catch. In exchange of full or total control, the game will somehow provide you with nothing more than the consequences of your actions, decisions, and training of your virtual family. You can experience all of this and so much more today. Just click on the download button on your screen!
Virtual Families Cheats 2, Tips and Tricks
It is important to keep in mind that this game comes with a huge collection of options.  Therefore, before you begin your journey into becoming the ruler or the father figure of your little family then take note of this.  Our first tip is to listen and absorb every tutorial that pops out anywhere in the game. The basic tutorial alone is loaded with details and information.  These are crucial to the survival and success of your adopted family. After getting familiar with the basics, it's now time to get the cash flowing. If you are looking for Virtual Families 2 hack then what we have here are simple tips collected from veteran players below.
Health is Wealth
Virtual Families 2 comes with real-time rendering.  This means that even if you are away, your tiny family will still play. Before leaving the game then, you must make sure that they have enough food to survive in your absence, or else they might get sick.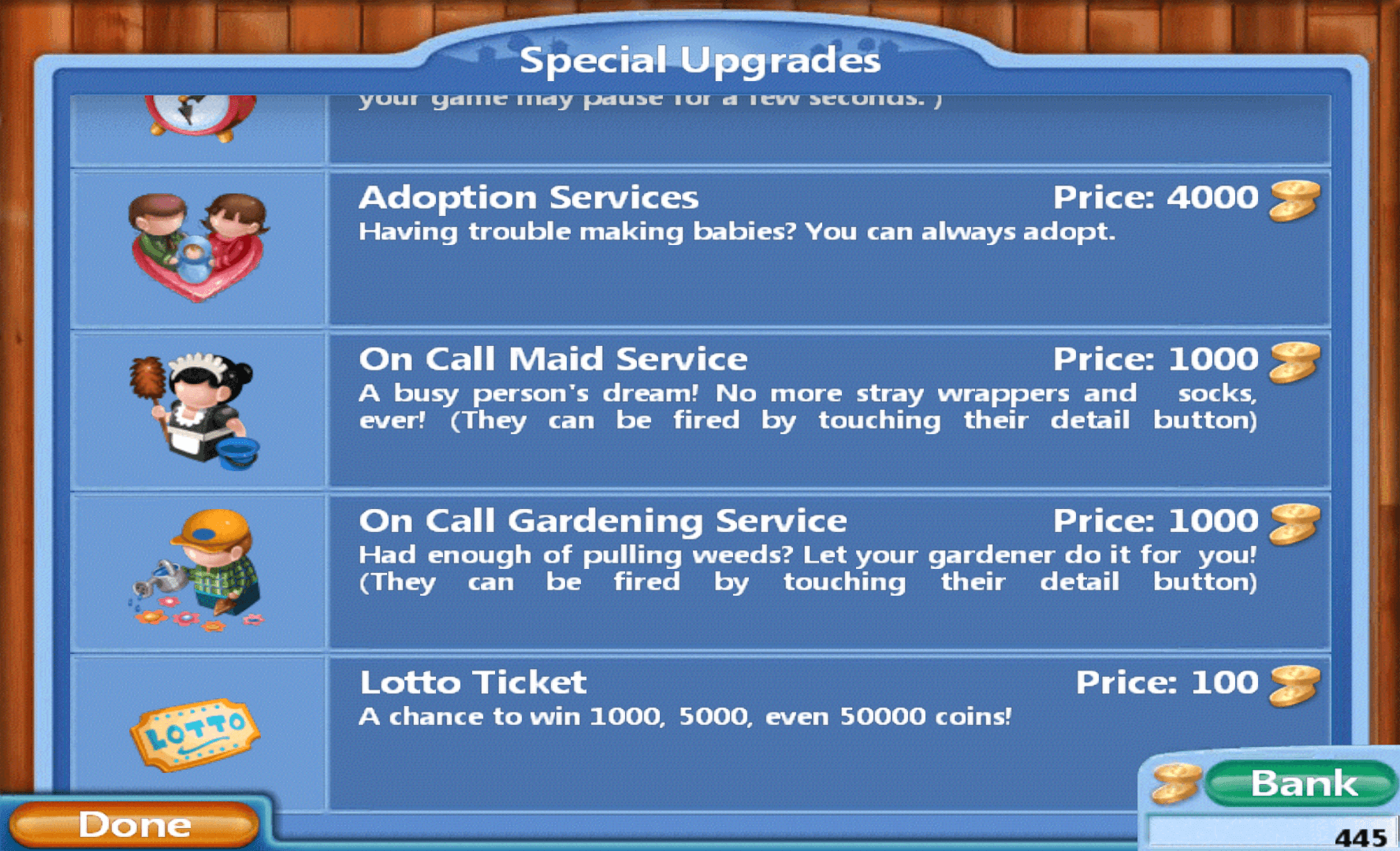 Adoption Technique
In choosing someone to adopt, one of the things to keep in mind is his salary. A character who have neither the skills nor the rate will have a hard time generating income in the future. Aside from that, you will have a hard time training your little person.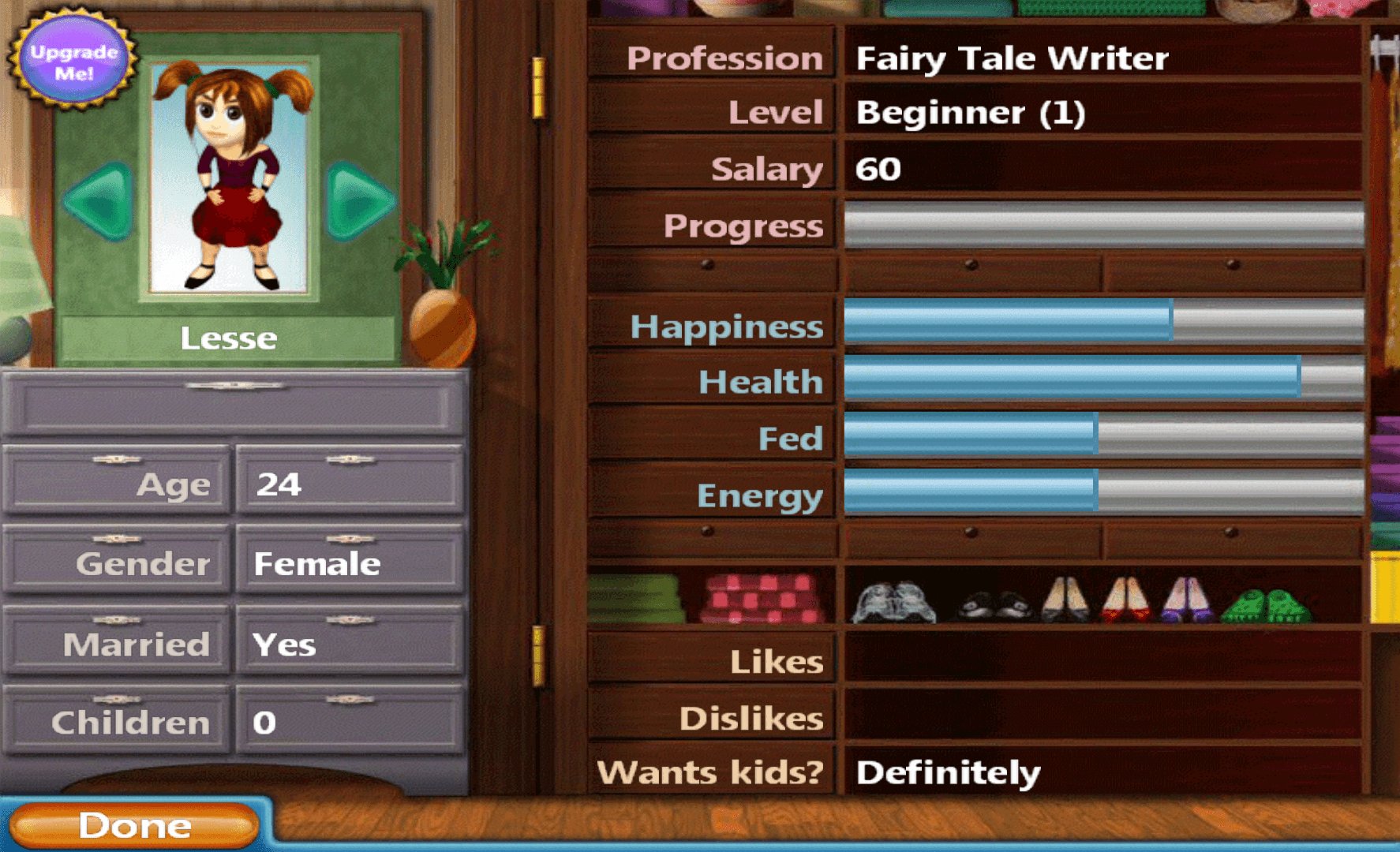 Level up your game today by exploring Casual Games and Simulation Games like AdVenture Capitalist and Design Home!
How to Install
Click
"Download"
on the website.
Install the Playstore
on your computer.
Open the Playstore
(Desktop shortcut).
Access your favorite
games and enjoy!