Combat Troopers – Star Bug Wars
Download Combat Troopers - Star Bug Wars for PC | Play Combat Troopers - Star Bug Wars for Free Online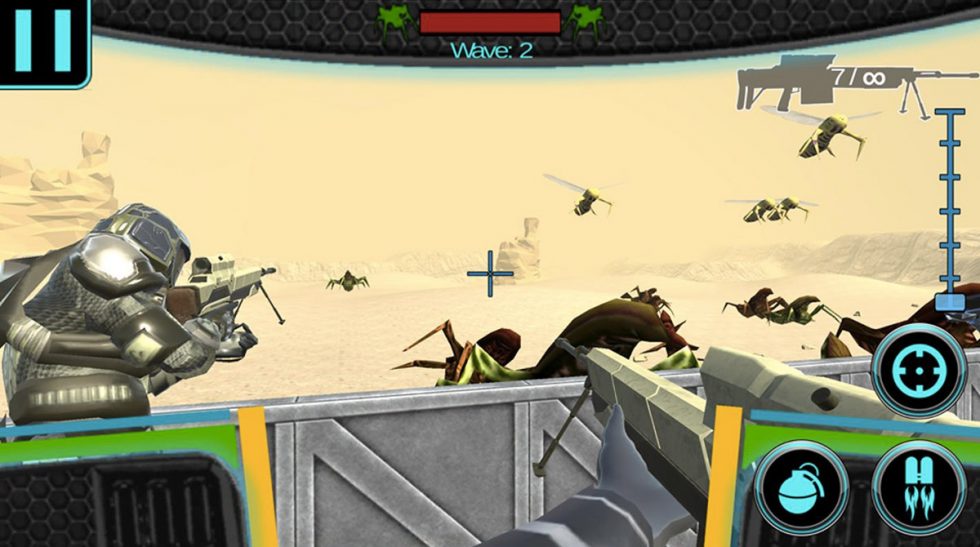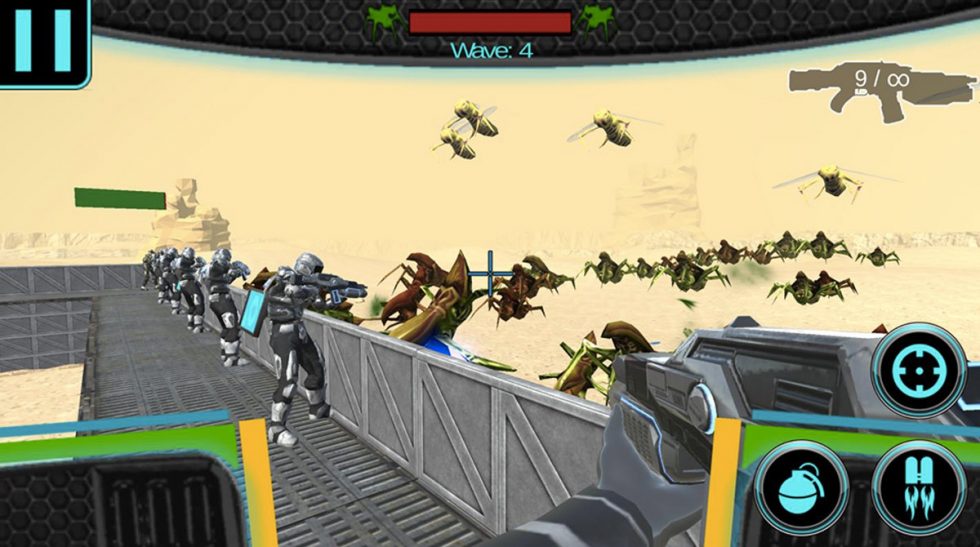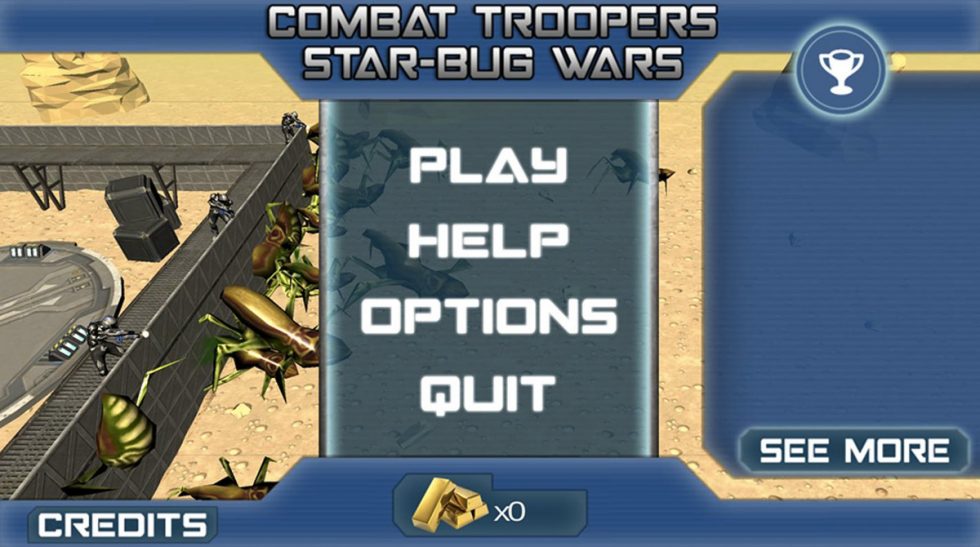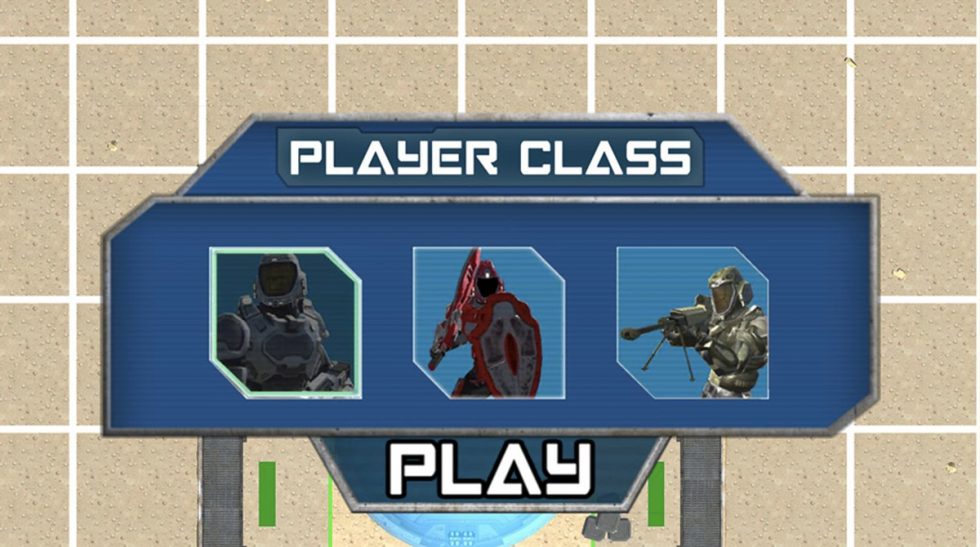 What happens when you combine a first-person shooting and a mix of towering shooter strategy in a game? You will get Combat Troopers – Star Bug Wars, a thrilling action-shooting game. It's set in a fabled science-fiction universe where your goal is to protect your post from the endless waves of star-bugs. This addictive game is a faithful recreation of the Whiskey Outpost scenes from the famous movie Starship Troopers. Find out how long you can survive in this action-filled game. Protect your territory using various weapons and soldiers. Download and play Combat Troopers – Star Bug Wars on your PC and end your curiosity about this online game. Find out why millions of players are playing this game. Read on to know more about Combat Troopers – Star Bug Wars. If you ever found yourself stuck in a level, our tips and tricks will be very useful.
Combat Troopers – Star Bug Wars Game Features
A Game for Sci-Fi Lovers
Do you have a thing for sci-fi themed movies? If you do, this game will please the sci-fi lover in you. Combat Troopers – Star Bug Wars is game of speculative fiction. It revolves on a science fiction universe on a high-quality 3D graphics where your goal is to kill all larger-than-life bugs before they destroy your wall.
An Interesting Backstory
In the game Combat Troopers – Star Bug Wars you are the commanding officer of a group of soldiers who landed on a deserted planet to build an army base. However, your group has awakened the star-bugs that inhabit the planet. As a defense mechanism, they would attack your post to get their planet back. Can you and your troop successfully build your base in that planet?
Customizable Walls, Soldiers and Weapons
You can choose the type of walls you are going to use in this game, if you have enough coins you can use the strongest wall to prevent the star bugs from penetrating in your premises. You can also choose the types of soldier you are going to include in your team. Add a rifleman, a swordsman and a sniper in your group to make your team undefeatable. You can also choose the kind of turrets you can use.
Easy to Learn Game Control
One of the reasons why gamers stay in a game is the control, it plays an important role in a game aside from graphics and gameplay. Combat Troopers – Star Bug Wars does its job in providing a user-friendly gaming control that can be managed by all types of players. All necessary buttons can be found on the screen so whatever action you want to do is just a click away. Everything is clickable using the mouse so there is no need to worry about a single thing when it comes to the game control.
Combat Troopers – Star Bug Wars Tips and Tricks
Invest as Much Gold as You Can
If you want to have the strongest team and walls you must have plenty of gold to spend. Everything comes with a price tag that you have to pay, they cost a huge amount of gold and if you want to have a powerful team and walls, you must earn all the gold there is. One way to earn gold is by completing a level successfully, every number of bugs you kill will earn you certain number of gold bar and if you are able to wipe out all the bugs on a certain level, you will get bonus gold bar. Watching ads and daily rewards can also add gold in your stash.
Use the Grenade Wisely
Grenade is the best way to kill enemies easily, but you only have a certain number of grenades per level. Don't use the grenade on unnecessary instances. Wait for the bugs to build up so you can kill more bugs in one shot. Wait for the right moment before using your precious grenades.
Guard the Walls With Your Life
No matter how strong the walls you put there, those bugs will still find ways to penetrate and destroy you. Do your best to protect the walls, shoot as much as you can and do not let any bug go inside. Do not just focus on one direction, those bugs come in hoards. They are scattered around, if you focus on one side only you might miss the others and it would be easier for them to infiltrate. Ward off from the attack of those aggressive organisms. Download Combat Troopers – Star Bug Wars online on your PC today and save your troop.
For more action games, check out Foot Rock 2 and Guns and Spurs.
How to Install
Click
"Download"
on the website.
Install the Playstore
on your computer.
Open the Playstore
(Desktop shortcut).
Access your favorite
games and enjoy!