About this Game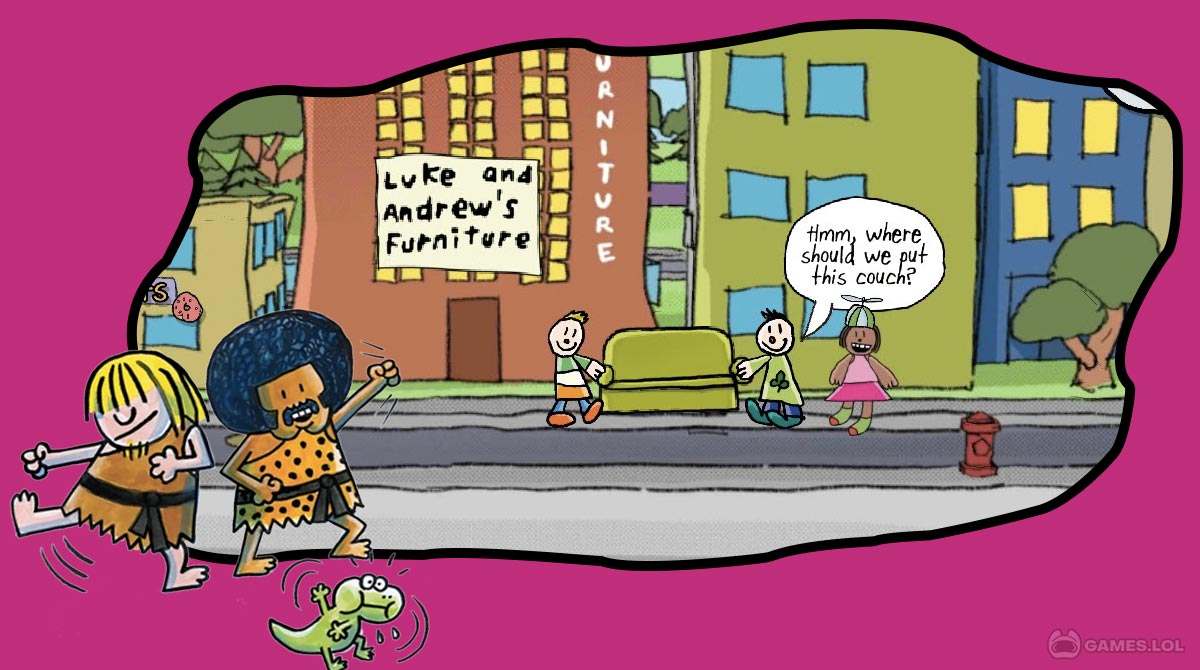 From the creator of the best selling comic novel Captain Underpants, Dav Pilkey now gives you this new action-adventure game Planet Pilkey! Get ready to explore a new wild and wacky mashed-up world in this yet another digital comic game featuring all your favorite Dav Pilkey supa buddies! From Dog man to Ook and Gluk, Super Diaper Baby, Captain Underpants, and more!
Awesome Features to Love in Planet Pilkey
Are you ready to find out what's all the fuss about Planet Pilkey? Download and play the game now and be one of the supa silly buddies in this wacky world!
With this new game from Scholastic, you'll get to access Dav Pilkey's 40+ hilarious book collection.
You'll get to create and customize your own supa silly Avatar.
Have hours of fun creating your own comics and share them with your friends!
Play some groovy mini-games like "Catch Petey" and do a whole lot of cool and exciting activities.
Defeat dastardly villains around town.
How to Download
Nobody likes complicated downloads and installations. Downloading games on PC can be troublesome at times but don't fret, Games.lol got your back. Here's a basic step-by-step guide to gaining access to hundreds of PC and mobile games is supa-easy!
All you have to do is to download the Games.lol emulator by tapping the big yellow button "Play Now" below. This will only take no more than 5 seconds! When the download is complete, run the installer. The Games.lol emulator will pop up and you can now use the search bar to look for Planet Pilkey. Click Install Game that you will find on the page and that's it! You can now enjoy the game whenever you want!
Games.lol emulator will provide you with a seamless user experience. Now that you have this installed in your PC, you will be able to access all of your favorite android games in one place! If you can't get enough of fun adventure games such as this make sure to check and download the games provided by Games.lol such as Alto's Adventure and Best Fiends – Puzzle Adventure.
Download Planet Pilkey on PC
Get ready to play!
Follow these easy steps to complete
your Planet Pilkey installation.
Click "Download"
on the website.
Install the Playstore
on your computer.
Open the Playstore
(Desktop shortcut).
Access your favorite
games and enjoy!