About this Game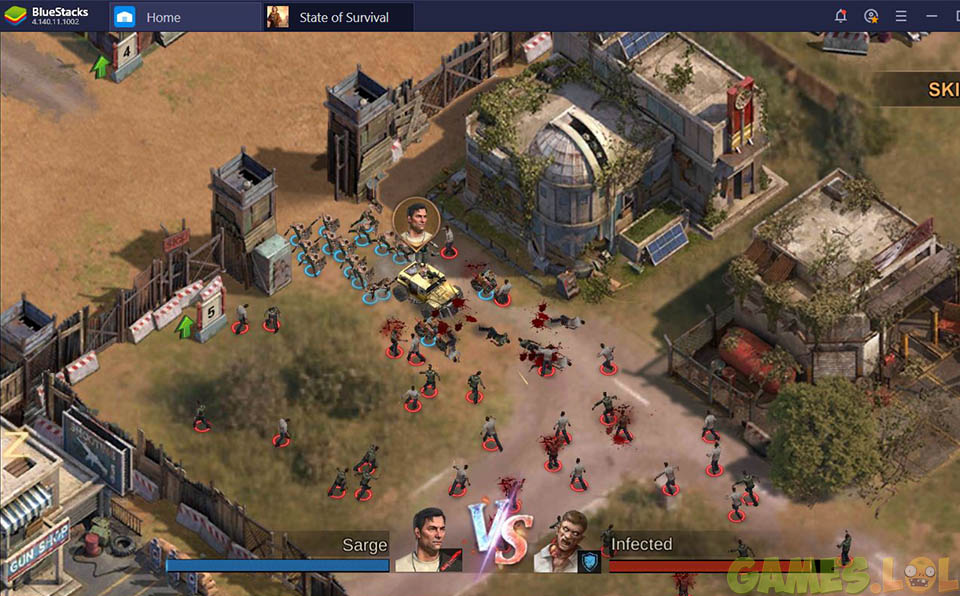 Are you a fan of zombie apocalypse games? Do you love the concept of creating your sanctuary in a post-apocalyptic world? Are you into the survival-horror genre scene? If yes, then State of Survival PC is the perfect game for you to check out and explore. Prepare for the ultimate concoction of action, horror, and survival elements specially tailored for zombie apocalypse fans.
What is the State of Survival PC?
State of Survival PC is a free-to-play survival game developed and published by KingsGroup Holdings. The game allows the player to create his sanctuary in a post-apocalyptic world. It is the players' mission to defend its inhabitants and go on various quests to gather supplies and earn resources to expand the camp. State of Survival PC encourages players to practice and exercise their strategic and tactical skills in dealing with zombies. The state of Survival takes place six months after the zombie apocalypse. During this time, the people of the planet adopted a new norm, which is Survival. Though there are still millions of zombies roaming around the community, the citizens of the earth have become used to the notion of living with the plague.
This thing is where your character comes into play. Your mission is to provide a haven to all the remaining survivors and preserve what remains of human civilization. You are also tasked with hunting zombies, scavenging for supplies, and fending off other threats. Besides, you are also free to find and rescue other survivors and lead them to your new colony.
To that end, if you think you can survive, develop, and create a post-apocalyptic society, then download this fantastic game today straight to your PC. Don't forget to share the State of Survival with your family, friends, and fellow zombie enthusiasts.
How to Download State of Survival PC?
Downloading the State of Survival PC is a piece of cake compared to the actual survival activities in the game itself. The first thing that you need is to equip yourself with a working PC and a stable internet connection. Once you have both, you can then go ahead and install the app browser of the game (this will automatically initiate right after you click on the play now button). Once you installed the app browser, you will now have access to other unblocked games similar to the State of Survival.
The next step is to click "yes" on the dialogue box on your screen. This matter will allow you to download and install the full version of the State of Survival PC. Once you are done with these steps, you can then sit back, relax, and wait for the process to finish. The State of Survival PC will automatically start after the quick installation process.
Do you want to play more strategy games? Visit the site and download King of Thieves or Guns of Glory straight from your PC now! Enjoy this kind with your friends and loved ones now!
Download State of Survival on PC
Get ready to play!
Follow these easy steps to complete
your State of Survival installation.
Click "Download"
on the website.
Install the Playstore
on your computer.
Open the Playstore
(Desktop shortcut).
Access your favorite
games and enjoy!