About this Game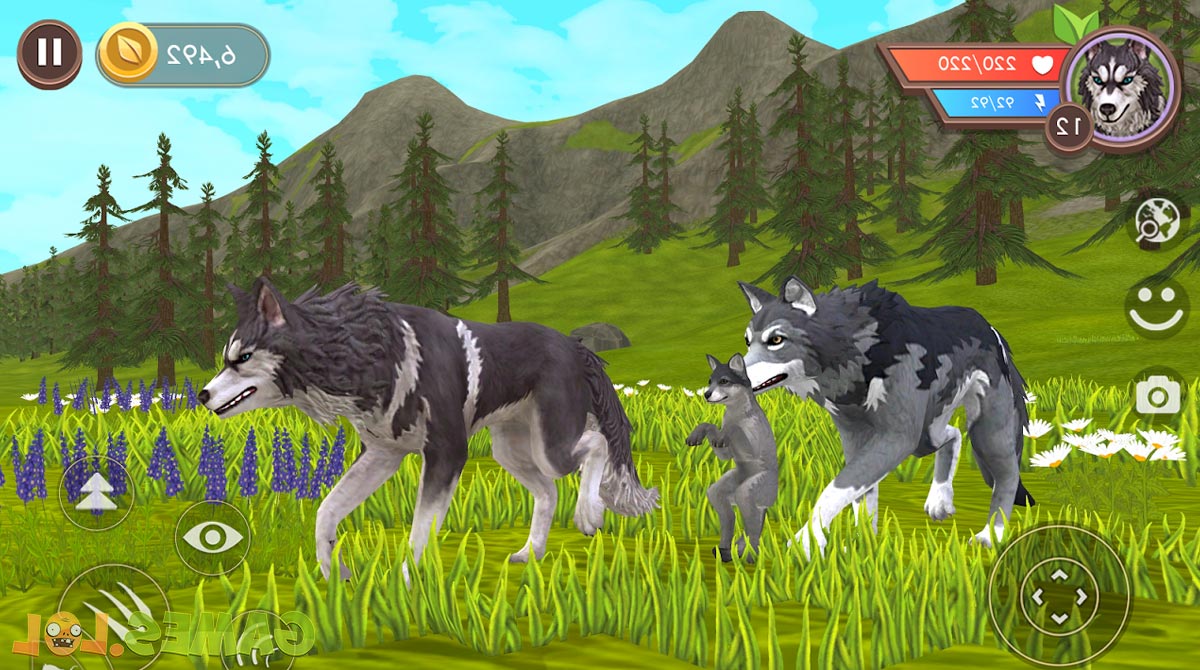 Do you love nature? Are you fascinated by wildlife? Do you ever wonder what it's like to live in the wild where you have to fight to survive? This game lets you experience that — albeit virtually. Developed by Turbo Rocket Games, Wildcraft: Animal Sim Online 3D download is a simulation game that can be enjoyed by kids and even kids-at-heart. Set in a 3D environment, you can play as one of your favorite wildlife animals.
Want to start playing pretend with games like these? Here are the features that will excite you even more.
WildCraft: Animal Sim Online 3D PC Wide Range of Animal Breeds to Choose From
If you are looking for WildCraft: Animal Sim Online 3D download, you're probably hoping to play a unique animal simulation game. Well, this one won't disappoint you. Also, it has the widest assortment of animal breeds to choose from. You can start your wildlife adventure as a wolf, panda, fox, or lynx, to name a few breeds.
What makes this game even more special is how it lets players fully customize their animal character. You can also choose your own animal name, gender, body size, fur or hair color, and eye color, among other body features. Moreover, depending on the animal breed you choose, you can also raise your own animal family. You can even have up to six babes that will continue your family's legacy!
Virtually Explore Wildlife in 3D!
When you play WildCraft: Animal Sim Online 3D PC, you get to explore the wildlife in 3D. This makes the whole simulation experience more remarkable and enjoyable. If you can't go to the wild or a national park personally right now, this game could be the next best thing! Moreover, Games.lol gives you access to WildCraft: Animal Sim Online 3D PC or Mac game. What are you waiting for? Download and play now!
You will also love simulation games like Survival Forest : Survivor Home Builder and The Sims™ Mobile on your PC. Download them too for free today!
Download WildCraft: Animal Sim Online 3D on PC
Get ready to play!
Follow these easy steps to complete
your WildCraft: Animal Sim Online 3D installation.
Click "Download"
on the website.
Install the Playstore
on your computer.
Open the Playstore
(Desktop shortcut).
Access your favorite
games and enjoy!