Angry Birds Seasons
Download Angry Birds Seasons for PC | Free Angry Birds Seasons Tips and Guide
One of the coolest twists and updates of this online game is Angry Birds Seasons. Since 2010, Rovio has been releasing different themes (which we all love), with more challenging gameplay. You can now experience the underwater physics in the world of Piglantis (watch out for the buoyancy) or play the previous levels with different themes. Unlock and play St. Patrick's Day, Halloween, Christmas, Valentine's and other festive seasons around the world! If you are looking for the best tip for the game, why not start downloading Angry Birds Seasons and play this amazing game?
Unless you are a frozen caveman who just came out from the ice age, you have probably heard about the popular arcade-type game Angry Birds. Ever since Rovio introduced it to the world, players have been raving about its gameplay and slick presentation.
Enjoy the classic online Angry Birds gaming experience and help the flock of birds retrieve the eggs from the notorious bad piggies! Discover unique power-ups and additional characters! Download and play the Angry Birds Seasons online game on your PC now.
Angry Birds Seasons Online Game Features:
The popular online game Angry Birds Seasons will have their fans find a new meaning in holiday wars as they play the game. Using the different holidays as the focal point of the game, it makes it all the more exciting. Read on and find more fun features about the game:
Episodic Theme
It's always exciting to look forward to seasons and holidays right? And what more if you anticipate such updates in your favorite game? Angry Birds Seasons highlights 31 episodes whose themes depend on the event or holiday you celebrate on that month Are you ready to play a spooky themed Angry Birds? Better set your alarm during November! What about Christmas, which is one of the favorite seasons of the year? Make sure you turn on the updates to experience the fun of the holidays!
Multitude Of Angry Birds Seasons Levels
The game features more than 900 levels that will surely keep you entertained for a long time! Each level has myriads of challenges and difficulty. Stuck at a certain level? Special power-ups and bonuses will be your savior when you're in a tricky situation!
Egg-citing Surprise
Do you identify yourself as an Angry Bird pro player? Did you complete the last game with all three stars? Do you think this game will be easier for you? Well, that's where you are wrong, buddy! This game features a "Surprise Egg" that you can only earn it if you collect four stars. Yep, you've read it right! Collect up to four stars in four handpicked classic levels during the week. Once you do, hatch the Surprise Egg and you'll get exciting prizes! What prizes? Well, it's for you to find out!
Pig-out With Friends
Admit it, playing alone can be boring, right? This is especially true if you have mastered the art of slinging birds and destroying egg-stealing pigs in just one or two shots. Well, don't worry because Angry Birds Seasons features "The Pig Challenge" where you can show off your sick slingshot skills. Battle it out against your friends and other players in special tournaments and earn a rank in the leaderboard. Download Angry Seasons now and start climbing your way to the top of the scoreboard.
Angry Birds Seasons Tips and Tricks:
Like its other versions, Angry Birds Seasons relies on its Physics-based gameplay. You must learn how to spot the weak points in the structures before launching your birds in order to maximize their power. Read on and learn more about these tips and tricks:
Get Physics-cal
This game features a fantastic physics engine. This enables all the structures within the game to fold and topple almost realistically. This is the reason why the best way to destroy the structure is to hit weak points and offsetting the balance. Hitting anywhere and hoping for the best won't work, as we learned that in Angry Birds.
Angry Birds Seasons also features real-life physics. For example, it is pretty obvious that a stone wall is harder than a wooden plank, right? Therefore, you can use this knowledge to your advantage. Instead of focusing on hitting the stone wall, you should focus on wooden planks since they can be easily destroyed. Formulating your tactics is important because you'll only get limited shots to win the levels. Calculate every move and pay attention to the structure.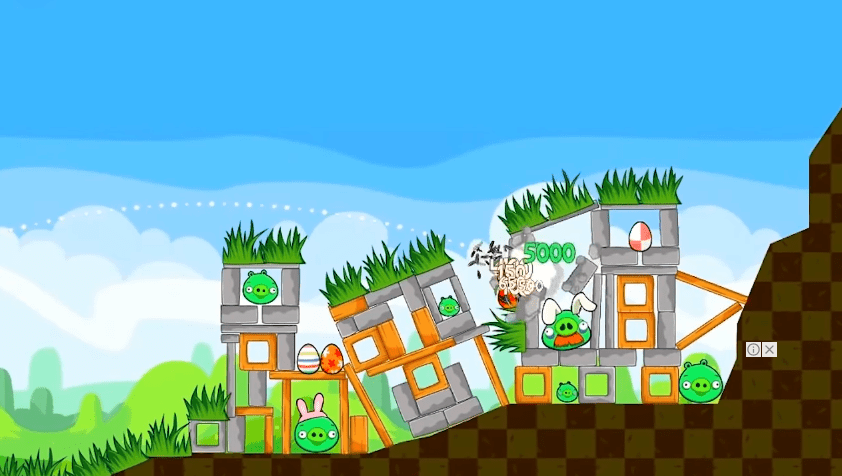 Aim High
As what we mentioned above, the game features a "Surprise Egg". You can only earn this if you achieve four stars in a level, which entails to getting a high score. The way to get a high score in Angry Birds is to use fewer birds and destroy more structures.
If you've been playing Angry Birds before, then you know that you can destroy the entire structure with one bird only. The special powers and abilities of each bird will be the key to your win. For example, Bird Bomb explodes at mid-air and is best against stones, while the Bird Blues are better used against ice and glass. Download Angry Birds Seasons and see for yourself the simple yet complicated mechanics of this online game.
Enter The Mighty Dragon
Summon the exclusive Mighty Dragon during the Year of the Dragon in Angry Birds Season. Use him against the greedy pigs as he pops them all and destroys all the obstacles in his way. A simple tip is that you can use the Mighty Dragon on the most difficult levels on Angry Birds Seasons.
If you can't get enough of Angry Birds, we have more bird-themed games here at Games.lol! Download and play Angry Birds Star Wars and Angry Birds Star Wars II!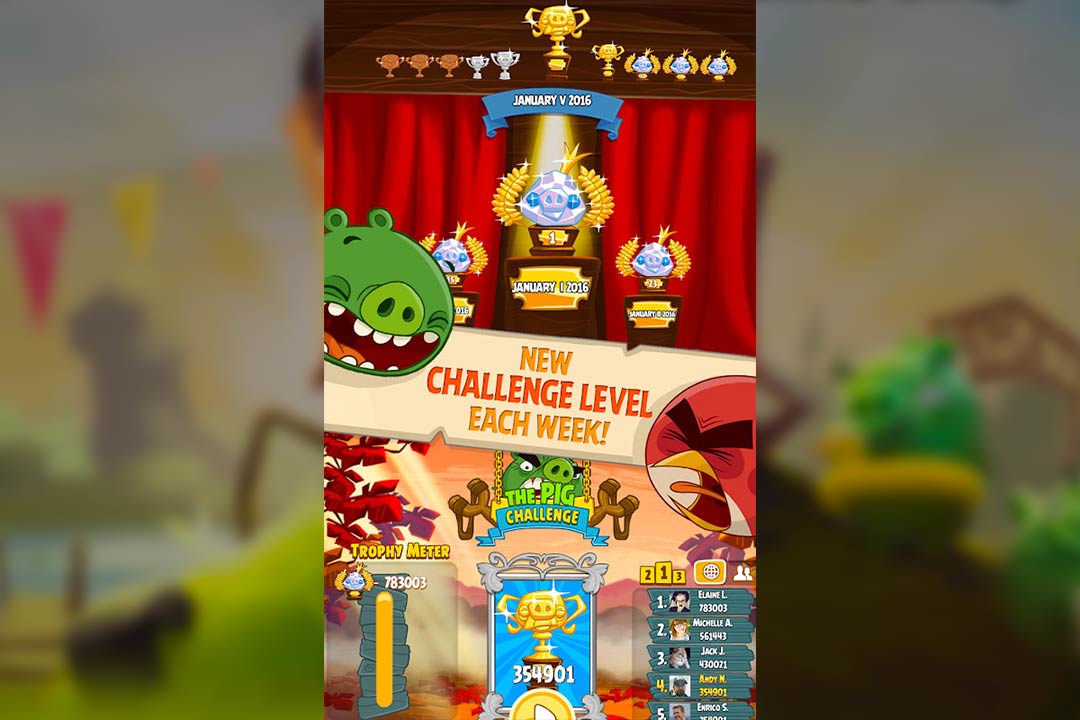 How to Install
Click
"Download"
on the website.
Install the Playstore
on your computer.
Open the Playstore
(Desktop shortcut).
Access your favorite
games and enjoy!