RAID Shadow Legends PC Play | Free Download Free Online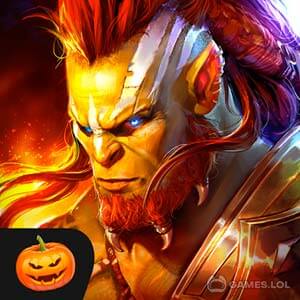 Are you into the genre of fantasy-themed MMORPG? Do you like competitive battles between you, your friends, and other players across the globe? Are you a fan of wizards, warriors, and fantastic beasts but do not know where to find them? If yes, then, sit back and check out RAID Shadow Legends now unblocked for the PC. Conquer the realm of Teleria today by clicking on the download button on your screen and experience the exciting and competitive world of RAID Shadow Legends.
What is RAID Shadow Legends Free Play?
RAID Shadow Legends is the brainchild of Israeli game developer Plarium Games. Since its inception on July 29, 2018, RAID Shadow Legends managed to reel in millions of players across the globe through its turn-based fantasy-themed gameplay structure. The game also employs the use of the Freemium marketing structure that allows players to enjoy the full experience of the game completely free of charge.
RAID Shadow Legends, for those new to the title, allows you to explore the fictional realm of Teleria. Your mission is to stop the Dark Lord Siroth from occupying the said realm. Players must assemble a team made up of various champions. Each champion comes with unique abilities you can use in battles.
Downloading RAID Shadow Legends for PC allows you to engage in epic quests, competitive PVP battles, develop bastions, explore a massive PVE campaign map, and so much more. Besides, RAID Shadow Legends also allows you to take advantage of a hassle-free autoplay feature that makes battles less stressful and exploration more immersive. So if you are into skinwalkers, sorcerers, elves, knights, the undead, and other mythical characters, then it's time for you to download RAID Shadow Legends straight to your PC today!
How to Download RAID Shadow Legends Free Play?
Downloading RAID Shadow Legends PC is as easy as choosing and customizing your in-game characters. First, you need the proper equipment, which in this case is a PC and a stable internet connection. After you have the computer, it's time for you to initiate the entire process, starting with the browser app installation. Installing the browse app will allow you to explore a realm (play store) filled with other unblocked titles similar to RAID Shadow Legends.
After the browser app installation, you can then click "yes" on the dialogue box pop up on your desktop. Clicking yes will initiate the download of the full game and automatic installation on your PC. Once that's done, your next quest is to sit back and wait for the entire process to complete. Be sure to stack up on snacks, as the game will automatically start after the installation. So what are you waiting for? Click on the download button, and don't forget to share it with your friends, family, and fellow MMORPG enthusiasts.
Get ready to play!
Follow these easy steps to complete
your RAID Shadow Legends installation.
1
Click the downloaded file at the bottom of your screen.
2
Click "Yes" on the system dialog window to start of your game installation.
3
Once download is completed, the game will start automatically.