Sandbox Relaxing Particle Engine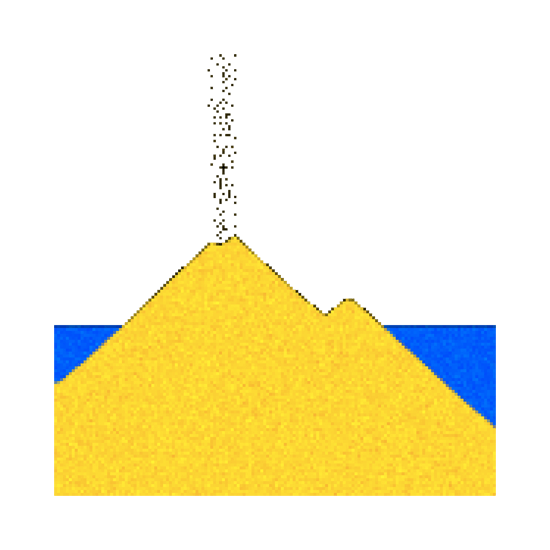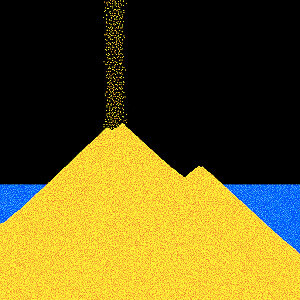 Play Sandbox Relaxing Particle Engine Game - Download Free on PC
For those who are looking for an app to enhance their creativity while venting out their stress, we have the perfect pastime for you! Sandbox Relaxing Particle Engine by SmellyMoo is neither a game nor an application. It is a beautifully created engine that simulates the reactions of various elements from each other i.e. wood and fire, fire and ice, snow and magma, seeds and water, and so much more! Show off your creativity with a selection of more than 35 elements, gases, particles, seeds, and more when you download Sandbox!
Create multiple chain reactions by combining multiple elements in the safety of your PC! So, what are you waiting for? Click on the download button on your screen to begin your journey towards creativity.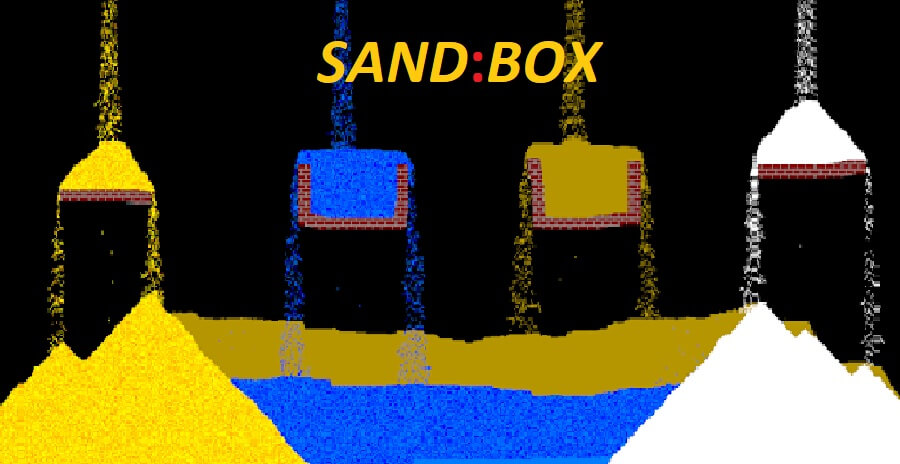 Online Game Features of Sandbox Download
What makes sandbox relaxing particle engine game unique from other casual games is the title's entire structure. You see, most casual titles come integrated with unique features. Sandbox Relaxing Particle Engine can be considered as a features generator. As the caption suggests, this title is a particle engine, which is one of the most important parts of a video game engine.
In other words, this application will enable you to create your own environment setting by combining each of the elements available at your disposal. Check out some of the things you can create with this amazing engine.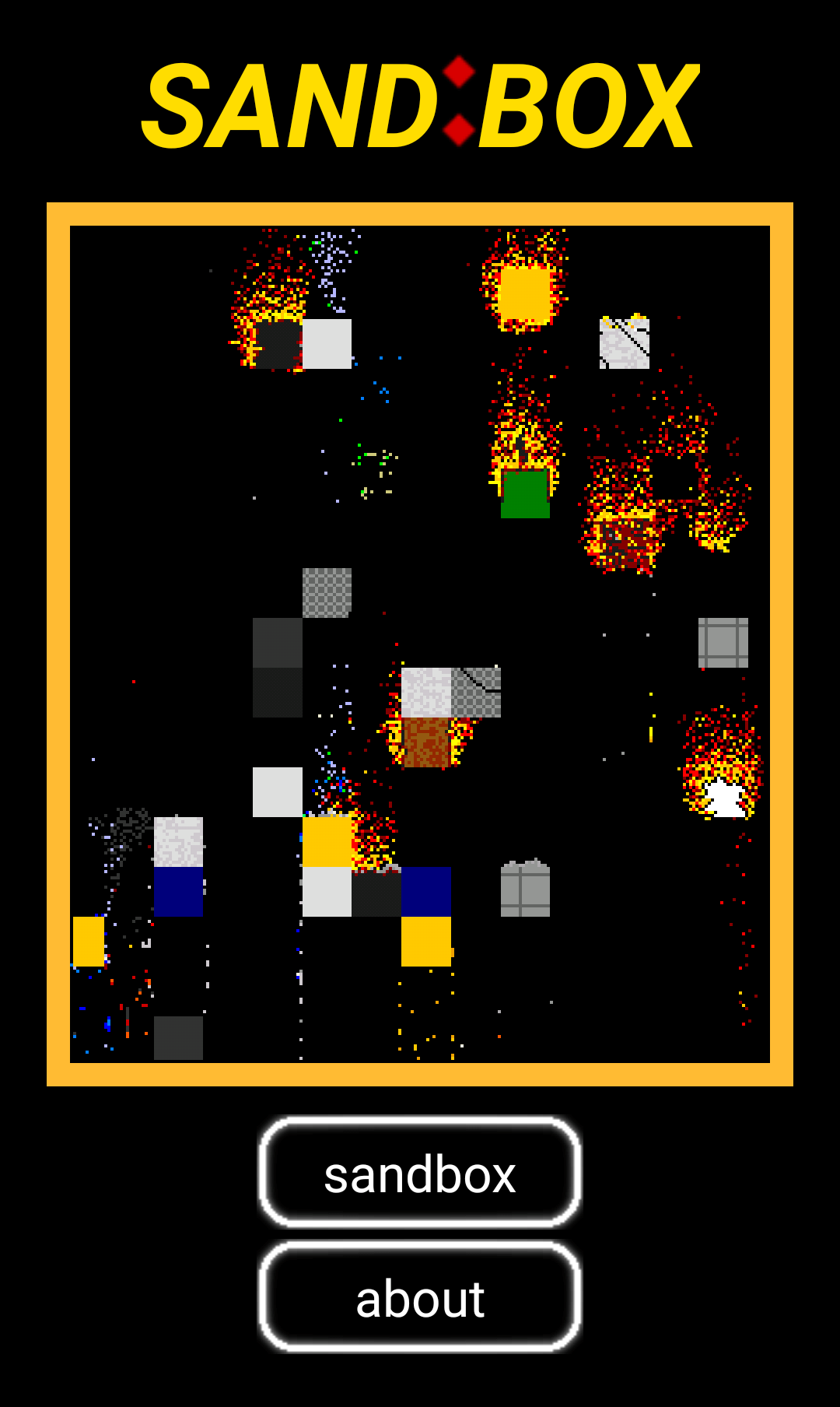 Make It Rain in Sandbox Download
One of the exciting phenomena that you can create using this app is rain. By just combining a dash of some water or snow with a handful of fire or magma, it will trigger the four stages of the water cycle; evaporation, condensation, precipitation, and collection. The best part of it is that you get to watch the entire process right at the comfort of your own PC!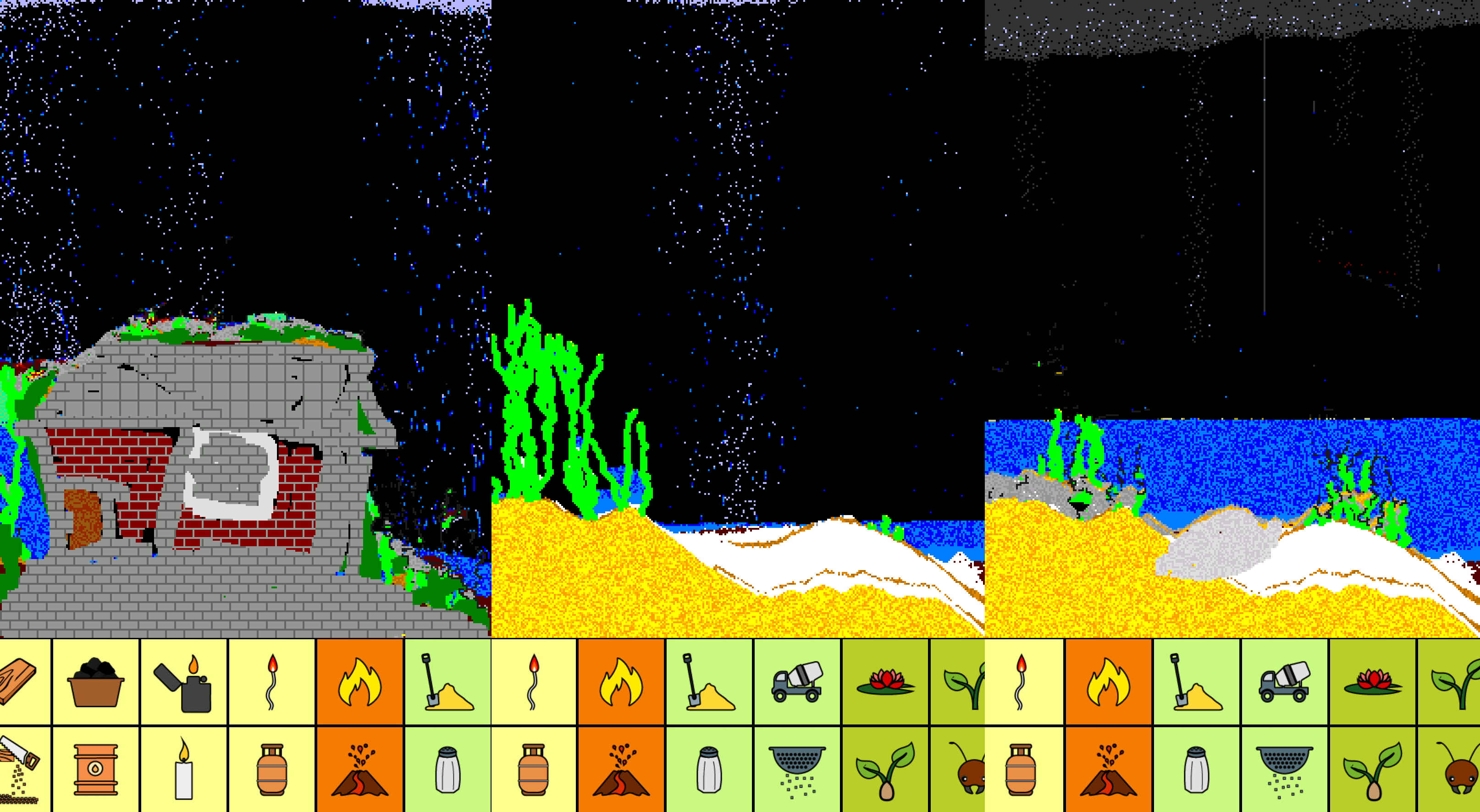 Create Awesome Fireworks Effects When You Download Sandbox
Another amazing thing that you can replicate through this engine is fireworks! This app enables you to combine gunpowder, nitroglycerine with either fire or magma and create some amazing effects. Plus, you can trigger an endless reaction using the materials available at your disposal. Create some of the most amazing chemical reactions imaginable and snip out some cool images that you can share with your friends!
Real-World Physics
To make your creation more realistic, sandbox relaxing particle engine also comes integrated with real-world physics. i.e. Brick walls will crack, acid corrodes steel, Methane goes up, fire consumes coal, etc. In other words, this app enables you to appreciate chemistry, enhance your creativity, and even removes your stress. Don't hesitate now and download this amazing engine. Begin crafting your very own magnum opus today!
Free Tips, Tricks & Game Guide for Sandbox Download
As modest as it may seem, Sandbox Relaxing Particle Engine has more tricks under its sleeves than most games. One of these is that it does not come with specific instructions. It does, however, provide you with the freedom to explore and that is something worth noting. Moving forward, there are undisclosed options in the game that you can exploit to make your experience even more fun and immersive at the same time. Check it out below.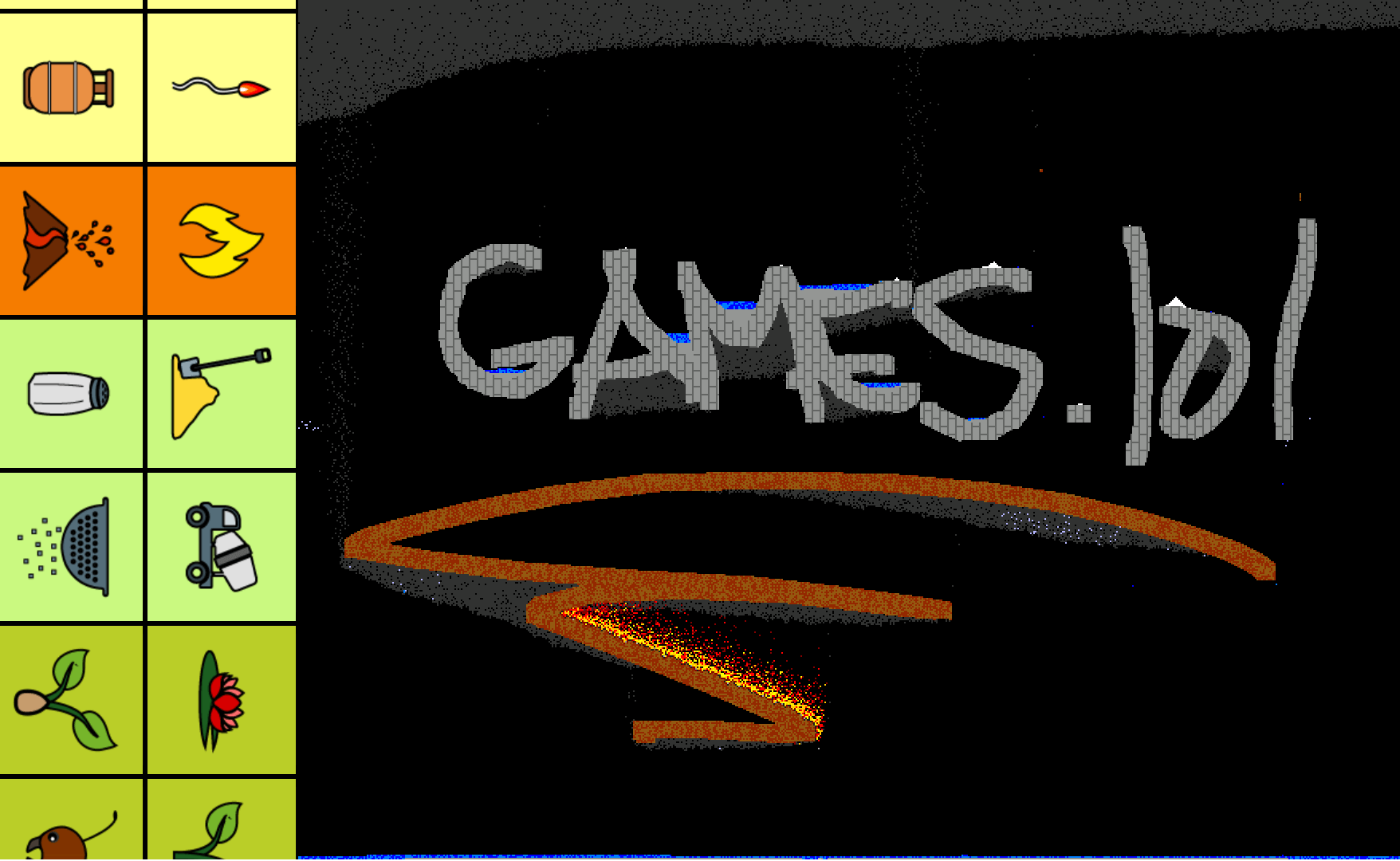 Let It Flow in Sandbox Download
One trick that you can do in Sandbox Relaxing Particle Engine is to create a free-flowing source of a certain element. This makes creating endless fireworks-like explosions, endless snow, rain, fire, and so much more by just clicking a certain tool twice. Aside from that, you can also switch between normal and infrared view. As a bonus, you can also toggle between portrait and landscape on your phone in real-time.
Sandbox Chemistry 101
Learning Chemistry is not the most fun thing to do. But one of the good reasons to play Sandbox Relaxing Particle Engine is that you get your daily dose of chemistry while having fun. In fact, you must have basic knowledge about chemistry in order to get the most out of this engine. Learning chemistry has never been this exciting!
Speaking of fun, it's time to discover more Brain Games like Love Balls and Brain It On! – Physics Puzzles!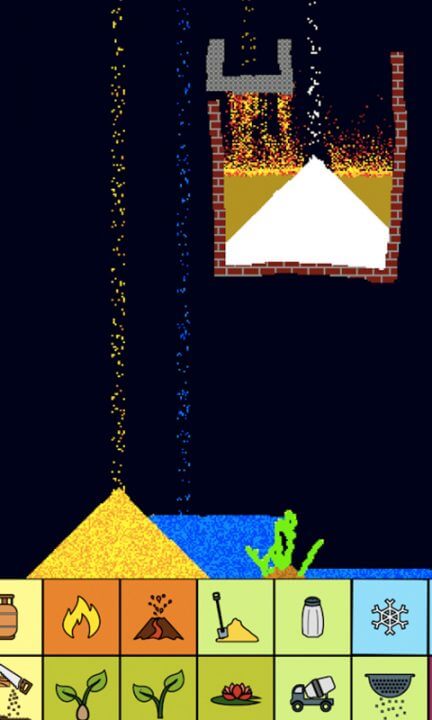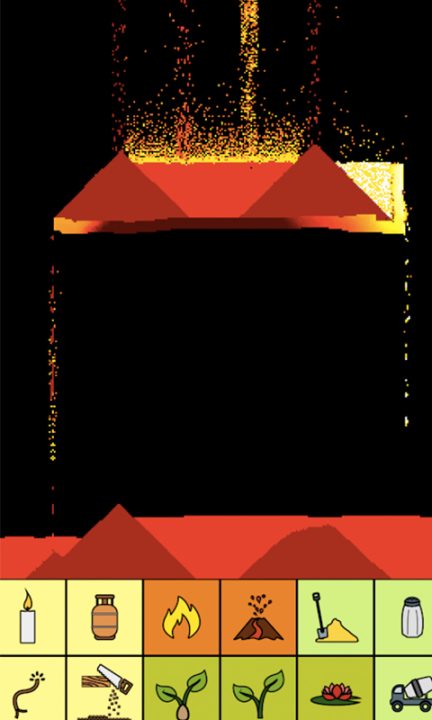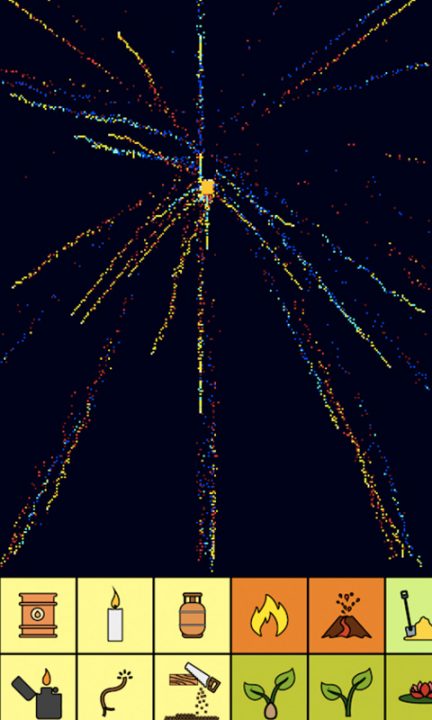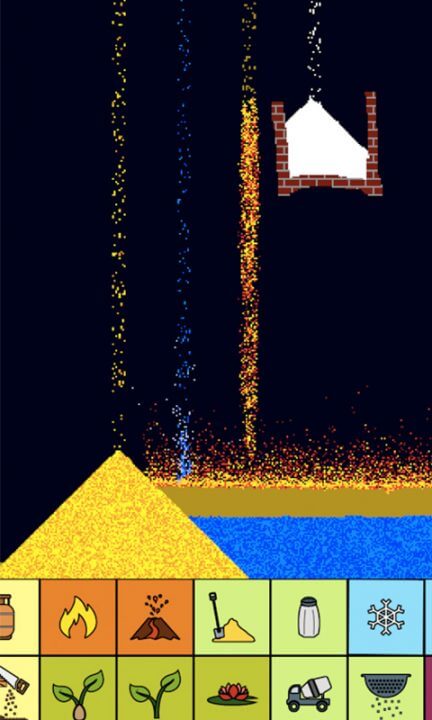 How to Install
Click
"Download"
on the website.
Install the Playstore
on your computer.
Open the Playstore
(Desktop shortcut).
Access your favorite
games and enjoy!