About this Game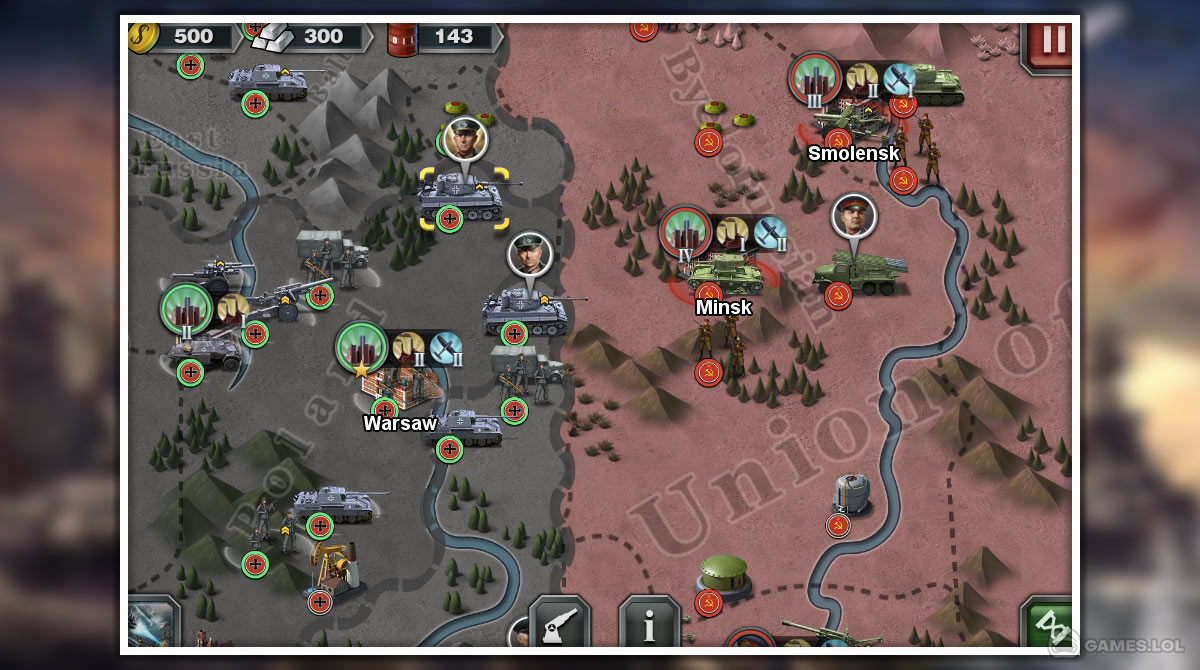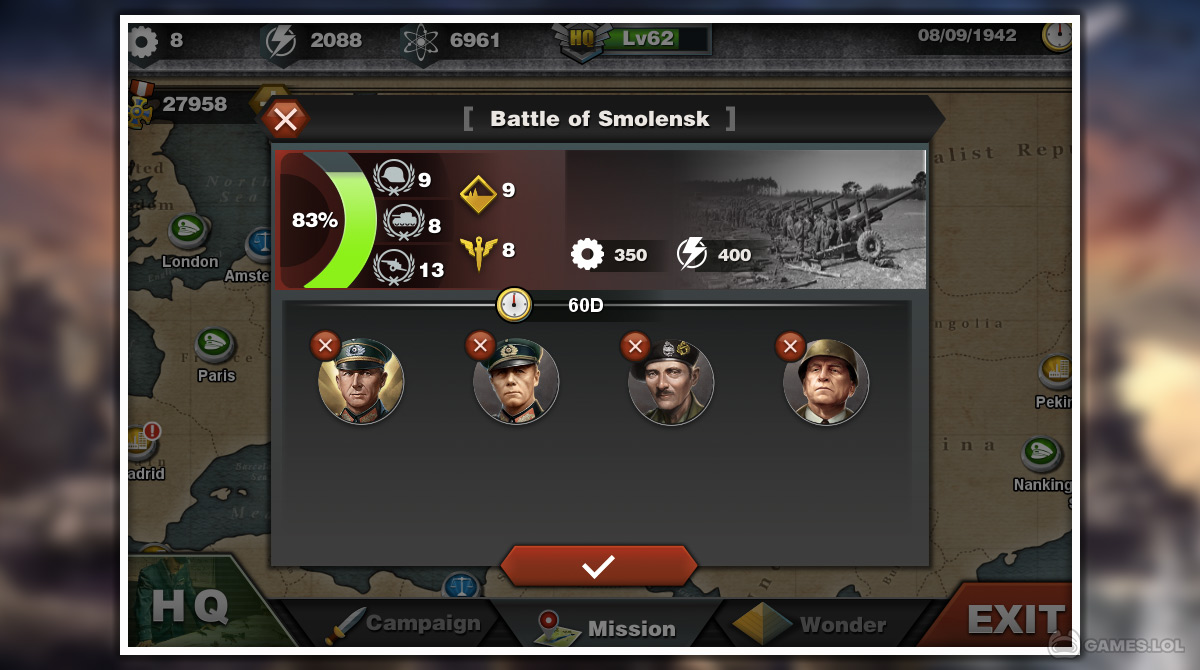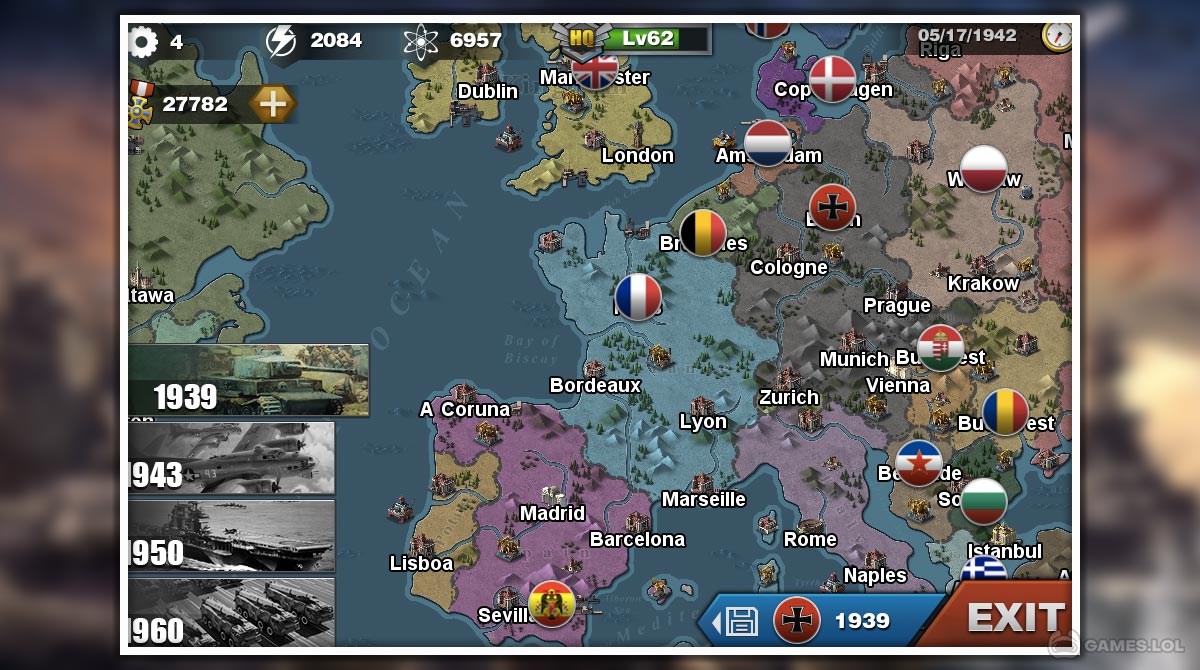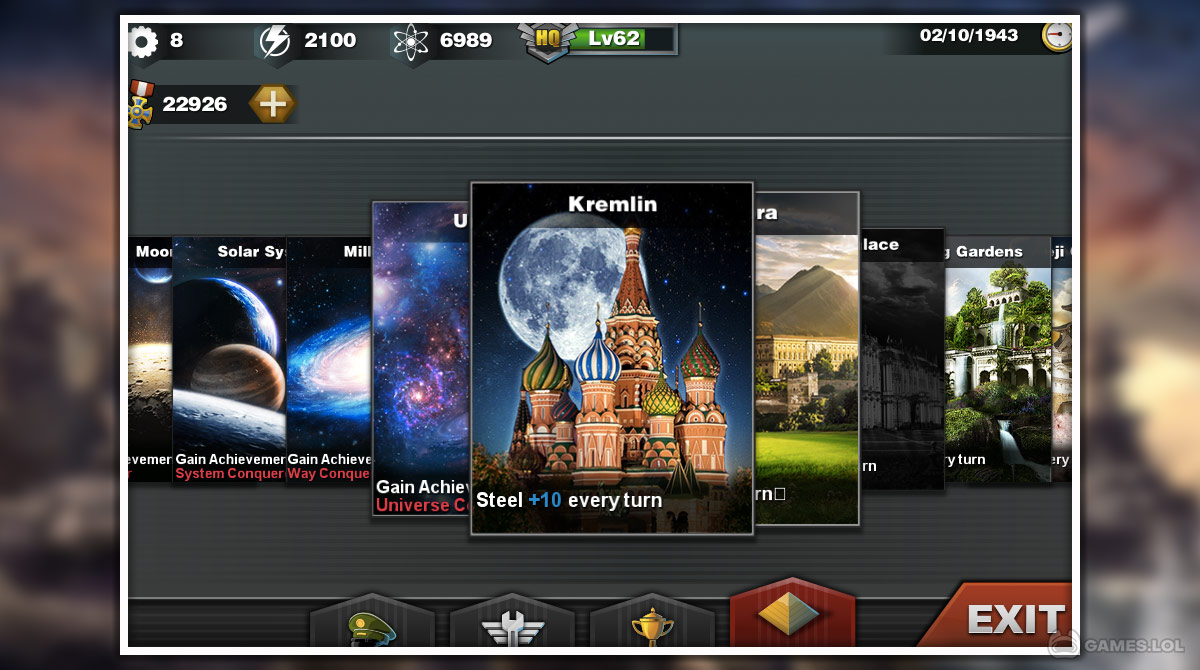 The world is on brink of war and tension is rising as the leaders of all superpowers are ready to go to battle. Global peace no longer exists. In this highly volatile situation, your country needs a commander who can lead its army to war. Will you take on the responsibility? Step into the battlefield and conquer the world in the free World Conqueror 3 desktop PC game.
Witness Real-World Scenarios in World Conqueror 3 for Desktop
Developed by EasyTech, World Conqueror 3 is a newly developed game that features careful thought and military strategy. It lets you in on real-world scenarios as it transpired in major conflicts around the world. From World War II to the Cold War, this game features 32 historical campaigns in three difficulty settings. You also get 150 military tasks and 45 challenges. Five of these challenges will test your skills as a military commander.
Train Your Army
In this strategy game, you will train your men in military academies and promote them until they reach the rank of a general. Explore the world and see the wonders it has to offer while fighting battles and securing the sovereign of your country.
If you love military strategy games, this one is perfect for you. Play World Conqueror 3 PC for free and enjoy playing more strategy games such as Clash Royale and Clash of Clans.
Download World Conqueror 3 on PC
Get ready to play!
Follow these easy steps to complete
your World Conqueror 3 installation.
Click "Download"
on the website.
Install the Playstore
on your computer.
Open the Playstore
(Desktop shortcut).
Access your favorite
games and enjoy!