World Conqueror 3-WW2 Strategy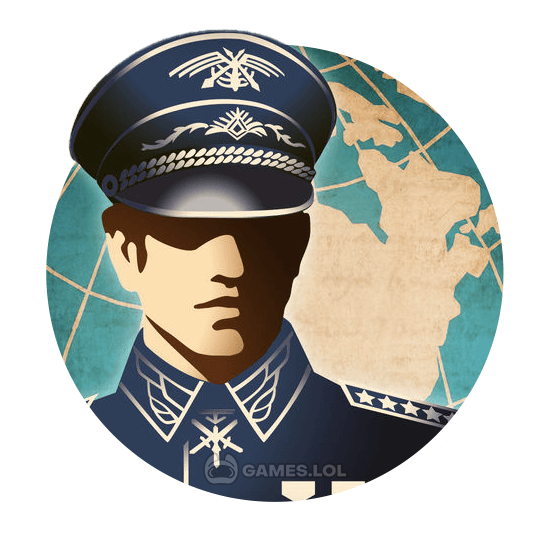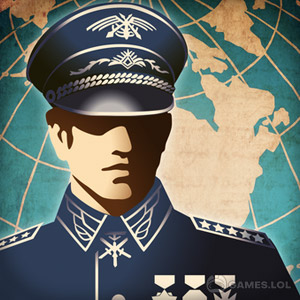 World Conqueror 3 - Unleash Your Strategic Genius & Conquer the World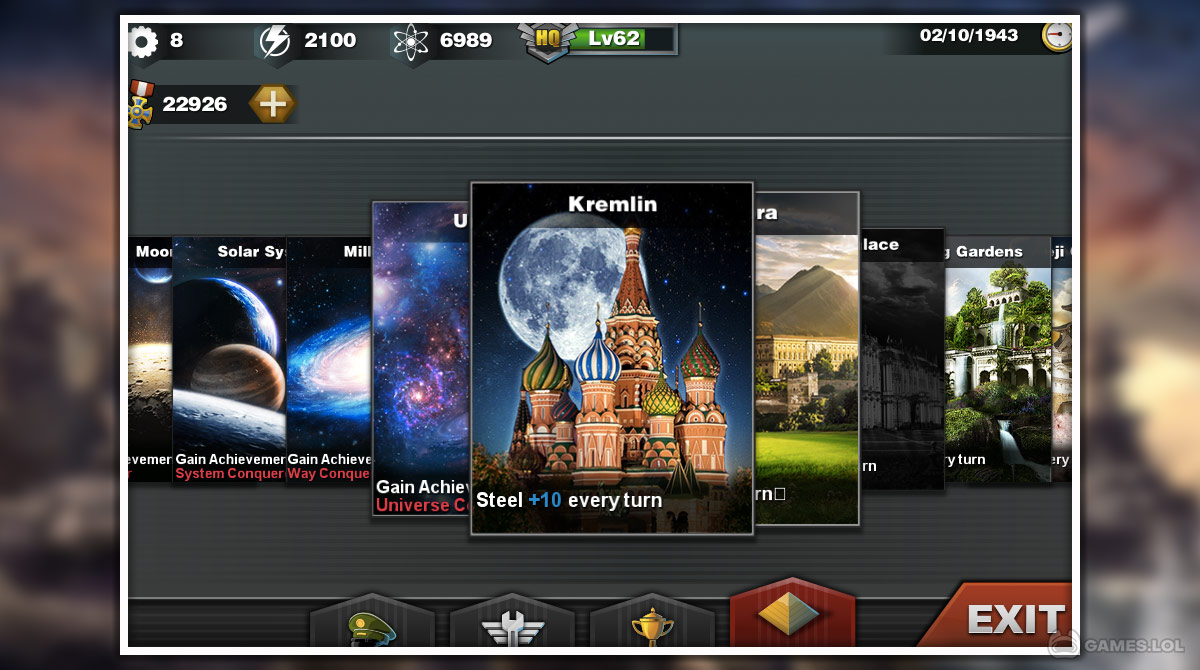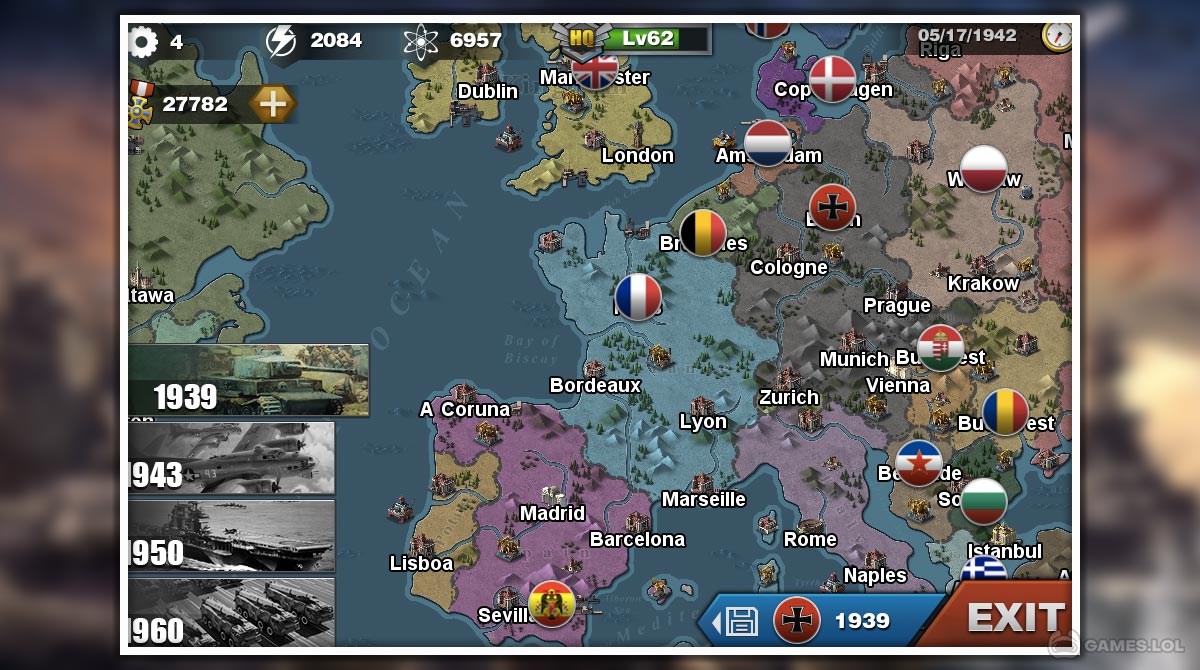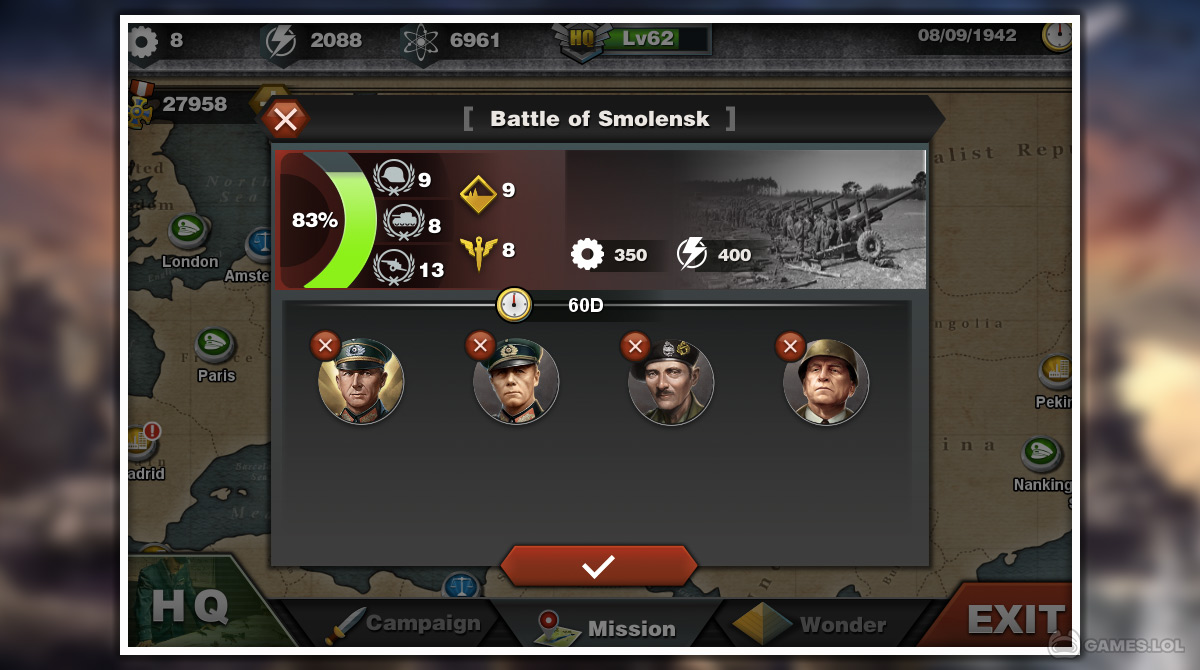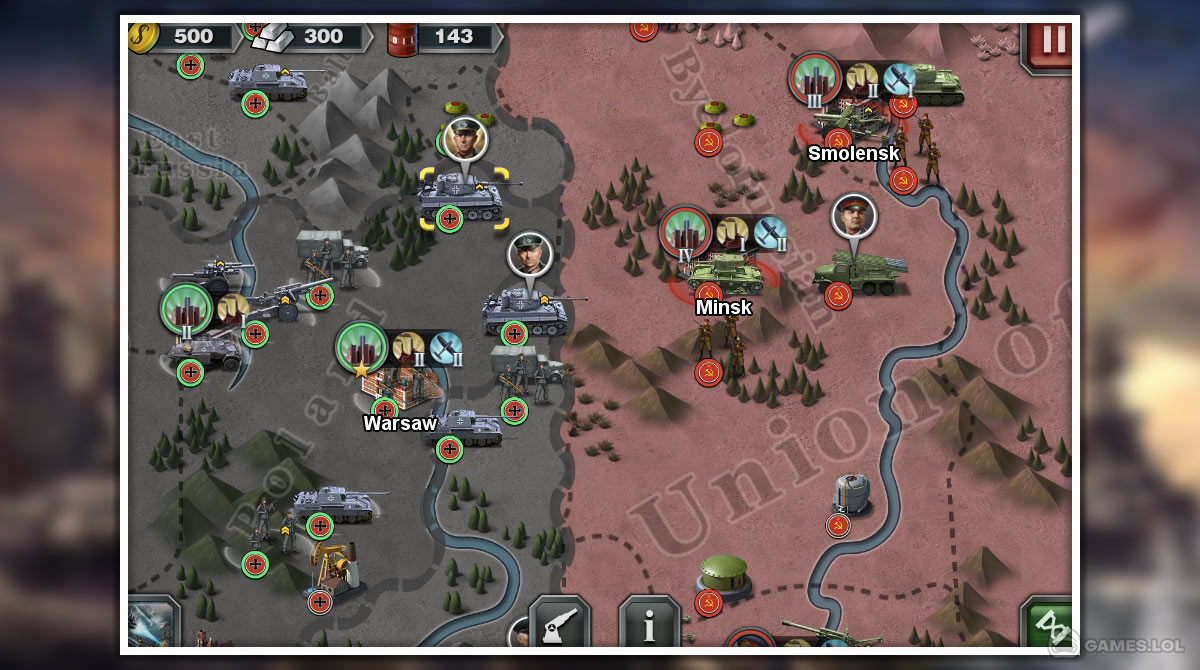 World Conqueror 3 is a thrilling and immersive strategy game that allows you to rewrite history and conquer the world. Published by EasyTech, with its extensive campaigns, challenging tasks, and a wide array of military options, this game provides an unparalleled gaming experience for strategy enthusiasts. Whether you are a seasoned player or a newcomer to the world conqueror games, World Conqueror 3 will captivate you from the beginning.
World Conqueror 3 – Immerse in Challenging Historical Campaigns
With 32 historical campaigns set across different difficulty levels in World Conqueror 3 PC, you will embark on an epic journey through some of the most pivotal moments in world history. From the battlefields of World War II to the heights of the Cold War and beyond, you will lead your armies to victory in 150 military tasks. Each mission is a different challenge that tests your strategic and tactical skills.
As you progress in this one of the World Conqueror games, you can promote your generals, acquire new skills, and recruit additional commanders from renowned Military Academies worldwide. These skilled leaders will be instrumental in your quest for domination as you navigate the intricate web of alliances and rivalries.
World Conqueror 3 offers many features to enhance your gameplay experience. You can engage in 5 challenge modes, totaling 45 challenges, to prove your commanding abilities. Explore different scripts from various ages, such as Conquer 1939, Conquer 1943, Conquer 1950, and Conquer 1960, and witness the changing patterns of the world as history unfolds. Every decision, from choosing your side in the conflict to selecting your country, will have far-reaching consequences and rewards.
Also, with over 50 countries and 200 famous generals, you can assemble a formidable army to take on your adversaries. Deploy 148 military units, each with its own unique strengths and weaknesses, and utilize 35 special general skills to gain the upper hand in battle. Upgrade your technology across 12 fields, including conventional weapons, naval forces, air power, missiles, and space weapons, to gain an edge over your rivals.
Unleash Your Best Strategies As You Navigate the World Map
As you download World Conqueror 3 for free, try incorporating strategic elements outside warfare. Build amazing wonders of the world that are important to your success. Explore the universe and find secret treasures that will help you win the war. Do the jobs you're given in towns and trade with merchants in ports to get more resources and strengthen your economy.
World Conqueror 3 offers a seamless world map that allows you to navigate the globe effortlessly. Zoom in and out to analyze the battlefield and devise your strategies precisely. You can take direct control of your armies or opt for the convenience of auto-battle, where AI takes charge on your behalf.
In addition, with 42 world wonders to construct in World Conqueror 3, 11 conqueror achievements to unlock, and real-time gameplay spanning multiple eras, World Conqueror 3 promises an immersive and addictive gaming experience. Prepare yourself for the ultimate test of leadership as you strategize, conquer, and leave your mark on history.
Embark on your journey to conquer the world and download World Conqueror 3 for free today. Whether playing on a PC or any other compatible platform, prepare to rewrite history and become the ultimate world conqueror!
Compelling World Conqueror Game Features
Engage in 32 historical campaigns and 150 military tasks.
Learn about World War II, the Cold War, and the present day.
Choose from 4 different time periods to conquer.
Select any country and witness the world pattern change.
Promote generals, learn skills, and hire commanders.
Accomplish tasks in cities and trade in ports.
Build wonders of the world and explore the universe.
Command 50 countries and recruit 200 generals.
Deploy 148 military units with unique strengths.
Utilize 35 special skills for battle advantage.
Upgrade technology in 12 fields.
Seamlessly navigate and analyze the world map.
Unlock 11 conqueror achievements.
Take command of history and conquer the world in World Conqueror 3! Download now and rewrite the course of warfare on your preferred gaming platform. Playing it on a PC will give you a strategic experience. You can also check out our website for more exciting strategy games that will keep you busy for hours. Unleash your strategic genius and dominate the battlefield today! You can also test your wits by playing games like Conquerors 2: Glory of Sultans and Abyss of Empires: The Mythology.
How to Install
Click
"Download"
on the website.
Install the Playstore
on your computer.
Open the Playstore
(Desktop shortcut).
Access your favorite
games and enjoy!
Minimum System Requirements
You can install Games.lol on any PC that meets the following requirements:
Operating System
Windows 7 or above
Processor
Intel or AMD
RAM
At least 2GB
HDD
5GB Free Disk Space
GPU
OpenGL 2.0+ support