Block Story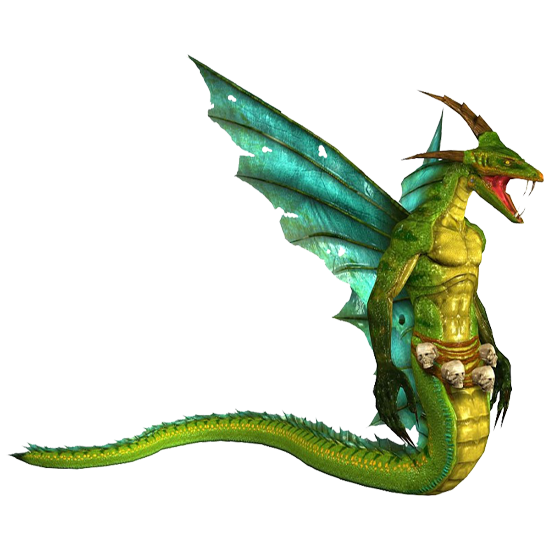 Download Block Story Multiplayer Game Free on PC - Gameplay Review
Are you looking for a game that has combined adventure, role-playing, 3D block building, and sandbox exploration all at the same time? Then Block Story multiplayer game is perfect for you! Build a 3D world that you can have full control of, and travel to different parts of your vast kingdom with your Dragon and other fantastic creatures. Discover more quests, meet new characters, and conquer more lands and read Block Story Cheats below!
Collect magical weapons and artifacts such as swords and mystical staves throughout your journey. Expand your 3D virtual world and explore different environments – from deserts to arctic wastelands – only here on BLOCK STORY! Learn more tips and tricks with a Block Story review here. Download and play Block Story for free on PC.
Block Story Features
Choose From 3 Main Block Story Game Modes
Block Story has 3 main game modes to choose from. For players who are still new to the game, the best mode to go for is the basic Story Mode. On this mode, you will learn the basic mechanics of the game – how to collect resources, craft tools, create buildings, develop weapons and a survival strategy. You will first be guided by a wizard, and you will be given quests to accomplish throughout the game.
The other is Hardcore mode. This is essentially the same as Story Mode. The only exception is that it features more monsters and dangerous elements that will certainly require a higher level of fighting skills and survival strategies for Block Story players! The third and last mode is Creative Mode. This is a paid version of the game and this is best for players who prefer to explore and craft or build their own world on Block Story.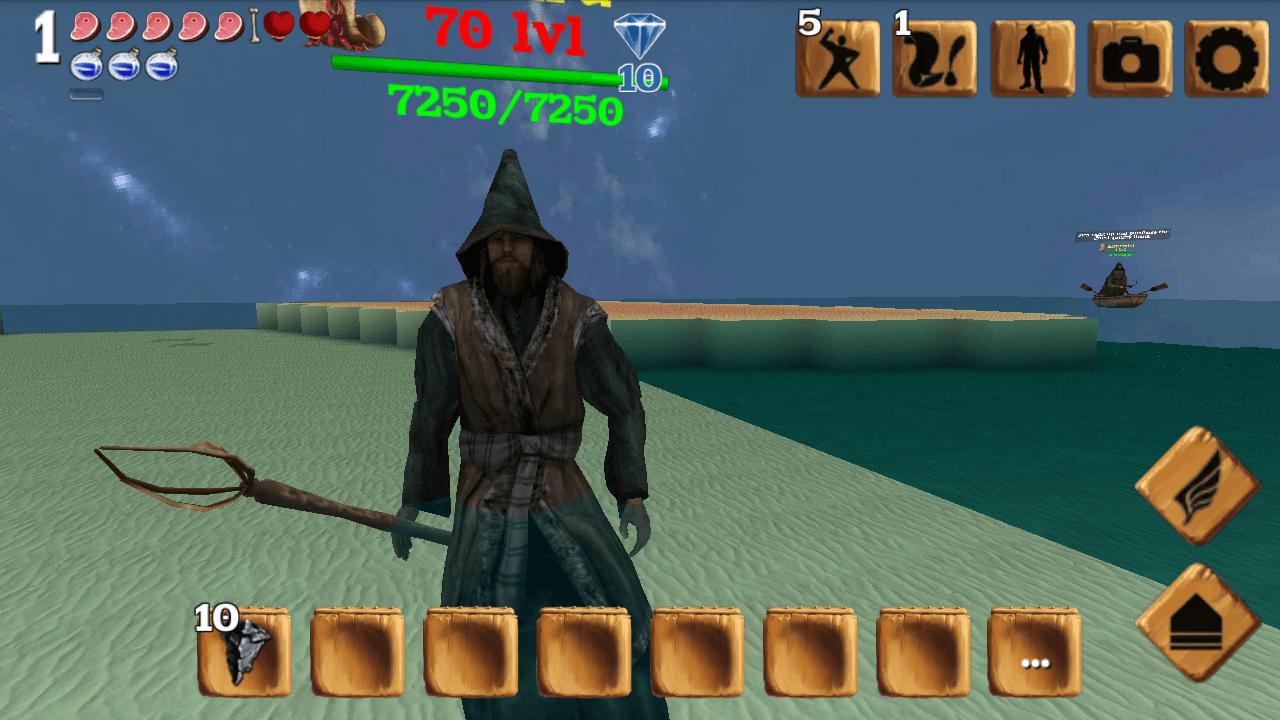 Create Different Profiles & Develop Your Characters
After choosing a mode, players are required to create a unique character. Players can also make other characters in the game and save each character's progress and make them live in different worlds or environments.
Easy Block Story Multiplayer Game Controls & Navigation
In the beginning, a wizard will be around to guide you with the basics of the game. The game's controls are, however, easy to learn and master. To look around the environment, just swipe left, right, up or down at the center of the screen. On the lower left part of the screen, a joystick will appear for navigating or walking. You can go forward, backward, left or right using this control.
If you need to jump, just tap a button that is located at the lower right part of the screen. To collect resources, you have to long press a piece of soil or wood (for example) until a green box appears. You still need to collect these by walking over them.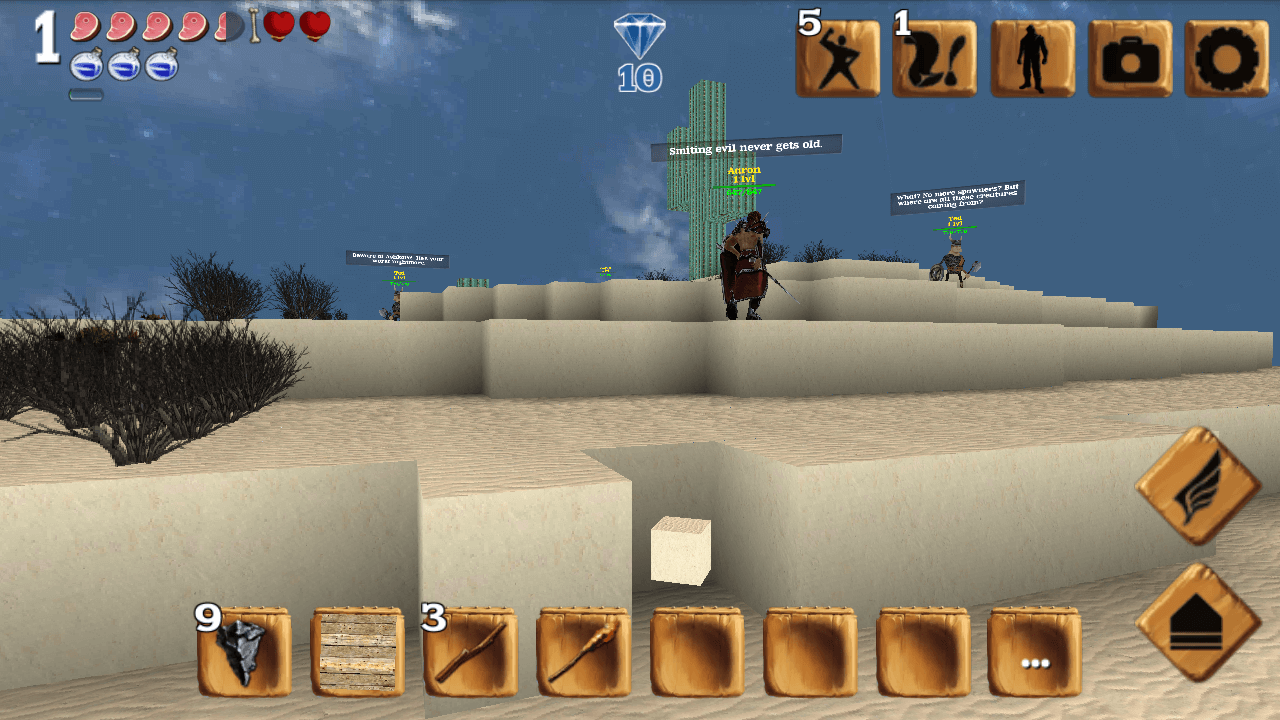 Block Story Cheats, Tips & Tricks
Always Keep Yourself Safe at Night
The wizard will warn you about this, but it is worth repeating. The night invites more dangerous creatures and elements, and if you are not quick or careful enough, you will end up dead before the next day comes.
The best thing to do at night is to stay inside a strong, guarded house. But, aside from simply keeping yourself safe at home, staying home at night allows you to rest and sleep – which is actually great for your character's overall health.
Log In Daily for Bonuses
If you like getting free resources, weapons, and other artifacts, you have to log in daily to claim your daily reward. You don't really have to play the game to get your daily reward. Just open the Block Story game to claim your reward right away.
How to Avoid Mati
Here is another Block Story cheat or tip which is how to avoid Mati.  In the game, Mati is a dangerous mythical creature that can essentially kill you if you don't have the right weapons or fighting skills. The worst part is, Mati can appear and attack you out of nowhere. Whether you are just exploring or collecting wood and other resources, Mati can pounce on you without warning.
You may also lessen the chances of Mati's appearance by either staying at home, sleeping at night, or avoiding placing and breaking blocks at night. To defeat Mati, you need weapons with magical enchantments. Swords won't do it, but battle axes from an alchemist have a better chance at defeating Mati.
Extend the fun and enjoy more role-playing games today like Monster Legends – RPG and RO: Idle Poring.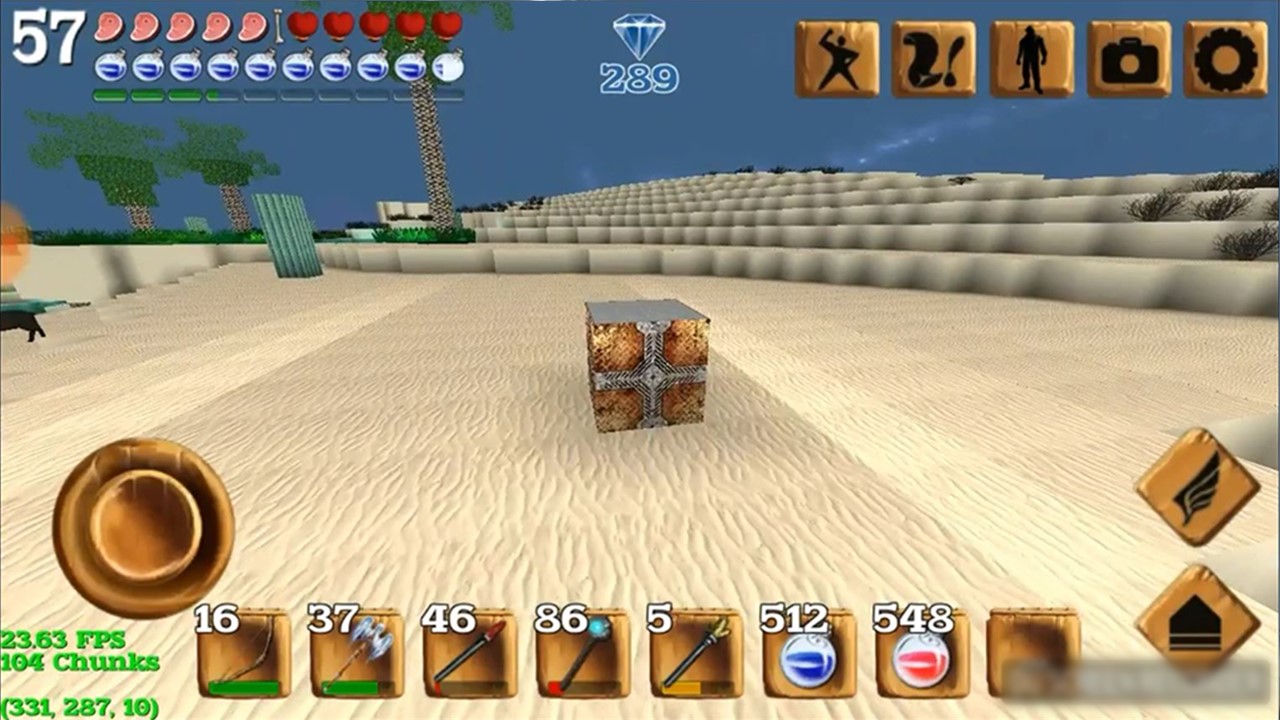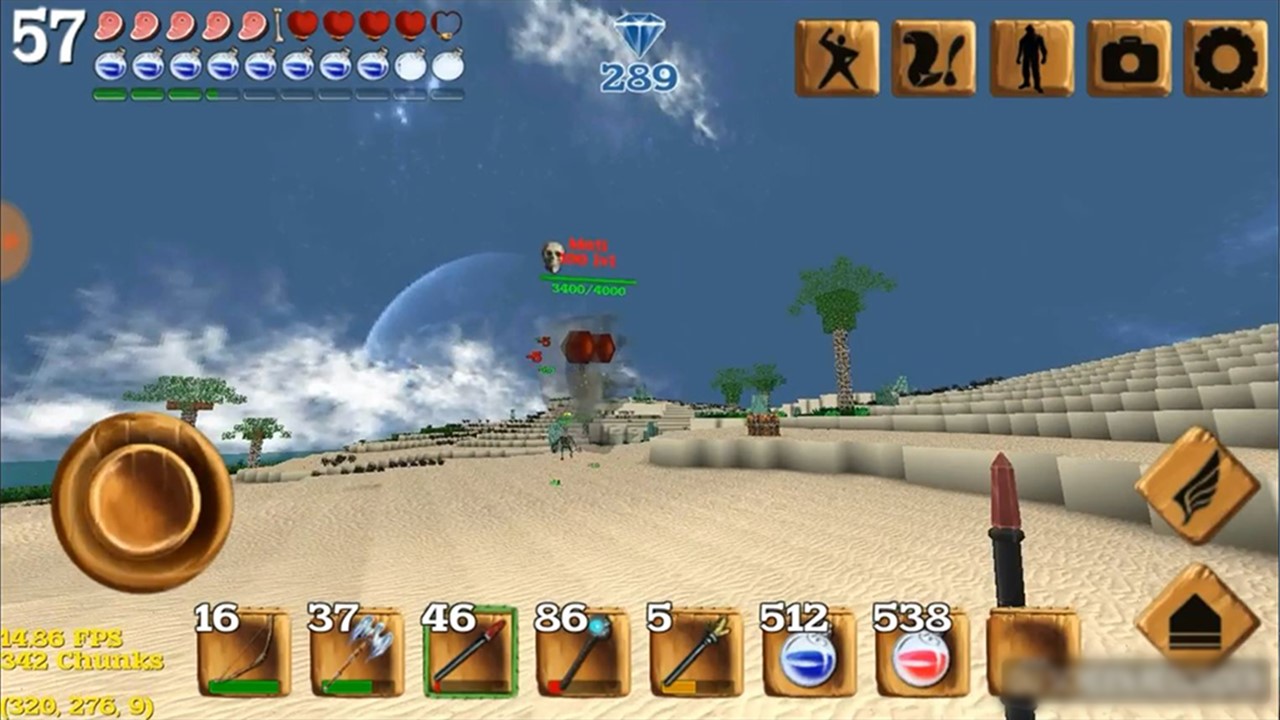 How to Install
Click
"Download"
on the website.
Install the Playstore
on your computer.
Open the Playstore
(Desktop shortcut).
Access your favorite
games and enjoy!