How about some interesting cooking and fashion games? We have collected the most popular games for girls. Up your cooking game with Cooking Fever or experience what true girl power is with Honkai Impact 3. If you are fond of pets, you can never go wrong with My Talking Tom and My Tamagotchi Forever. You name it, we have it!
Whatever games for girls you are looking for, Games.lol got the latest versions right here. We update our collection with unique and funny girl games every now and then, so be sure to come back and fulfill your gaming needs. All of the Girl Games we have will definitely entertain you and your friends for as long as you want!
So, what are you waiting for? Click on any of the game icons above and download one of the games for girls here now! Play 'em all today!
Top 3 Girl Games We Recommend
Chichens

In this adorable game, you have to tap the chichens, which are cute little critters, and watch them spew out eggnergies that you can collect. You have to fill the eggnergy bar so that you can have a new egg which will hatch into a new kind of chichen. Collect as many eggnergies as you can and unlock more types of chichens. Watch the chichens make adorable faces as you smack 'em. Make these adorable creatures run and hide with your fast reflexes.
Chichens features a unique gameplay that kids and teens will surely love. Aside from the smooth controls and easy-to-remember gameplay, the game also features beautiful artworks for the adorable chichens. There are lots of different types of chichens, and you need to collect these cuties so that you will not miss out on the fun. You can also feed the chichens to make them grow and level them up. Leveling up the chichens will allow them to generate more eggnergies that you can use to hatch more eggs. Log in every day to get daily rewards and free bonuses.
If you are looking for an adorable game for your baby girl, Chichens will definitely provide them a great time.
Miraculous Ladybug & Cat Noir – The Official Game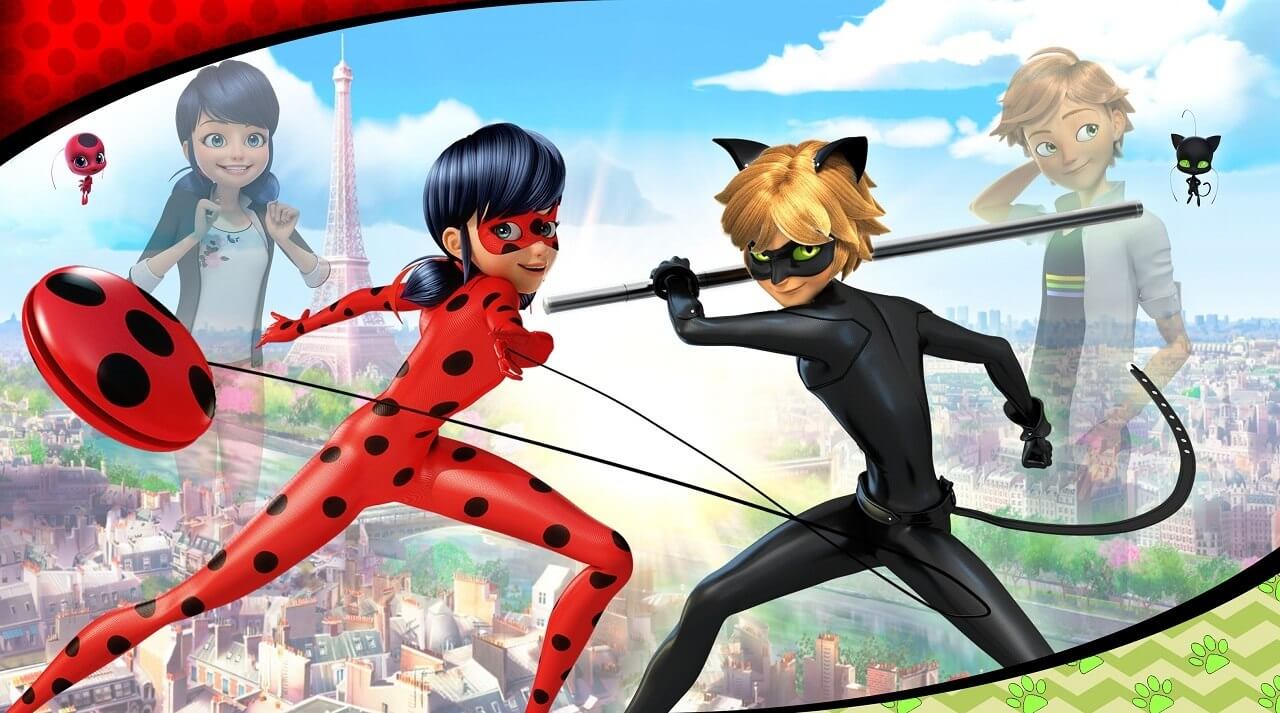 Miraculous Ladybug & Cat Noir is a French animated series that focuses on two seemingly simple girls who turn out to be superheroes. During times of trouble, they transform into their powerful alter egos to protect Paris from the evil invasion of the villain Hawk Moth. The series was so successful that it spawned many spin-off titles including an official game that features the two girls in their quest to defeat their evil enemy.
Miraculous Ladybug & Cat Noir – The Official Game is an endless runner game that is perfect for teen girls. In the games, you get to control Miraculous Ladybug and Cat Noir to foil the nefarious plans of Hawk Moth. Run to the target destination and dodge the traps and obstacles set by the enemy. The game is not your ordinary endless runner because it can also be considered a fashion game. You get to customize the fashionable costumes of the heroes and equip them with upgrades and power-ups to win against the forces of the darkness.
Dress up Marinette and Adrien with the iconic polka dot costume and catsuit in the great action game for girls, Miraculous Ladybug & Cat Noir – The Official Game.
Honkai Impact 3

Honkai Impact 3 is a game featuring a squad of young girls. This is the perfect teen girl game! Gather your squad as you hack and slash your way to victory in this fantastic Japanese action RPG. The game follows the story of young girls who are survivors in a post-apocalyptic world run by zombies and dangerous monsters. Take the battle into various locations in the game and get your team to conquer enemy bases around the world. Eliminate the monsters fast before they kill you.
Honkai Impact 3 is a great game for girls because it features badass teenagers who carry the burden of humanity's survival in their shoulders. The game is divided into lots of story chapters which are being updated regularly. Complete hundreds of missions and collect weapons and other equipment that will help you protect against the Honkai beasts. Honkai Impact 3 is not only an action game but is also a dress-up game where you can put on your characters various fashion items and gorgeous clothes. Equip your characters with cute outfits for the ultimate femme fatale look.
Honkai Impact 3 is the best game for girls who like the thrill of action games with lots of customization options.
Take your pick and start playing any of the Girl games here today!