PUBG Mobile and Free Fire are two of the most popular battle royale titles today. Millions of players all over the world play these two titles. They are very similar when it comes to gameplay, but with minor differences that separate their fanbase. Ultimately, both battle royale games are very addicting, mainly because the need to win is there. Also, they have their uniqueness, which is why even though they're very much alike, many players continue to support them. Thus, developers made sure that PUBG Mobile Lite and Free Fire can be supported by low-end devices to cater to everyone's needs.
PUBG Mobile Lite is the lighter version of PUBG Mobile. It is developed for players who use low-end devices. Meanwhile, Free Fire is also developed for low-end devices. Both are great options for battle royale lovers who don't own upgraded devices.
Both of these games are extremely popular in the eSports community, and the high demand for the game forced developers to cater to low-end devices. So if you are one of these people who love playing shooting games but don't own the best phones, these two are your best bet. But when it comes to the game's quality, the real question is: Is it PUBG Mobile Lite or Free Fire?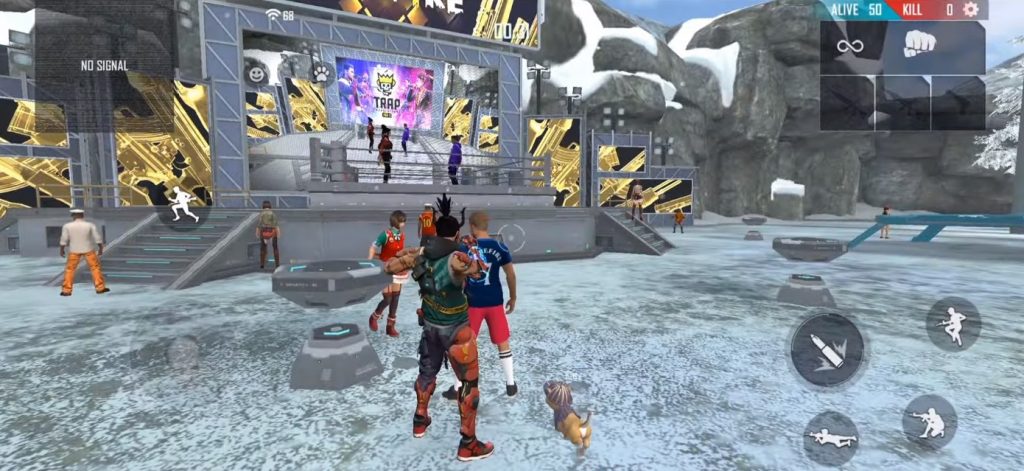 Similarities Between PUBG Mobile Lite & Free Fire
PUBG Mobile Lite and Free Fire are largely similar in gameplay. Apart from that, both have great graphics, and they can run on 1GB, 2GB, or 3GB RAM phones without lagging. Not to mention, they are well-optimized games and they offer an improved player experience. With that, it's truly hard to choose which one offers the best gameplay when both have almost similar performances.
Which Game is Better for Low-End Devices?
Now that we've talked about its general similarities, let's look at its differences and see which game is better for low-end devices:

Graphics
When it comes to graphics, PUBG Mobile Lite wins this round because of the realistic and real-life feel it gives to its players during gameplay. Even though both Free Fire and PUBG Mobile Lite have a high frame rate and ultra-edge graphics, PUBG Mobile Lite has an advantage because of its sharpness. Whether you are using a mid-range, low-range, or the latest mobile device, you will see the difference right away.
Game Modes
The impressive and immersive gameplay of both these titles for low-end devices is what made these two games stand out among the rest of the battle royale games today. However, when it comes to game modes, players can experience more variety and versatility in Free Fire. Both games can be played in a short amount of time, but the freedom of more character choices in Free Fire is better for most players.
Conclusion
Despite PUBG Mobile Lite's intricate graphics, Free Fire is still the best game to play on low-end devices. The user experience and game performance of Free Fire are by far the best for a low-end device. What's more, it has a lot of game modes, and the lag is far lesser than PUBG Mobile Lite. Ultimately, the quality of Garena Free Fire makes up for its not-so-great graphics.