Playing hidden object games on your PC is one of the most entertaining genres to try. Hidden object games require you to search carefully for items that are concealed from plain sight. You need to look closely and take a look again, if you must, to find the items and complete a level. While hidden object games are relaxing, they are thrilling at the same time. Hence, this genre is well-received by so many people across the globe.
So get your magnifying glass, detective skills, and searching prowess ready. Below is a list of the top free detective games we recommend for you to play on your PC.
1. Manor Matters
Should you prefer hidden object games that can spook you out, then you must give Manor Matters a try! This game from Playrix revolves around restoring an old yet very mysterious manor and unraveling the secrets behind its abandonment. Get ready to inspect thrilling locations, renovate each room, and discover hidden object games' artifacts!
Of course, you will be doing all these with your trustworthy butler named Carl. Hand in hand, you will explore rooms and get more clues along with your manservant. As you unlock more mysteries, prepare yourself to restore the mansion to a striking beauty! Delve into a deep but esoteric narrative with several characters. Surely, you will find yourself immersed in hours of gaming fun! Show the world your detective skills as you uncover the story behind the Carlswood manor!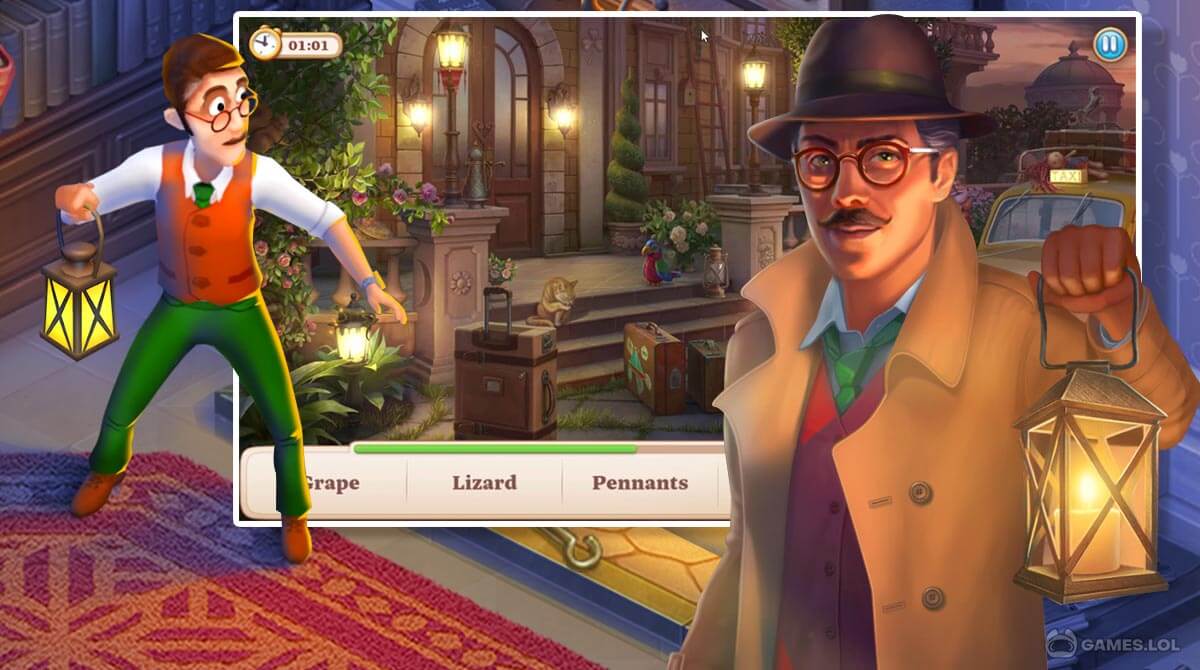 2. Mystery Manor Hidden Objects
Imagine being trapped in a big house full of dark secrets that the evasive and ambiguous named Mister X suddenly left behind. Is this storyline creepy enough that it sends shivers down your spine? If so, then get ready to experience the rush of investigating uncanny crime scenes and questioning suspicious groups of people! Play Mystery Manor Hidden Objects and unleash the inner investigator in you as you find clues in the most unlooked-for spaces!
Published by Game Insight, join other detective wannabes online and search for amazing items, keys, and clues. Use your prowess and restore broken artifacts to their usual resplendence. And if unfortunately, you do not have an internet connection, the Mystery Manor Hidden Objects game can be played offline! You can also test your skills and play various mini-games as well.

3. House of Secrets Hidden Object
If you prefer more laidback hidden object games, then you will be delighted to play House of Secrets Hidden Object! Challenge yourself and spot hidden objects, while finding clues to solve mind-boggling mysteries! House of Secrets Hidden Object is unlike other hidden object games. For starters, you will have an in-game assistant around. This game from Big Bear Entertainment will have you absorbed in looking for over 100 secret objects in at least 30 stunning levels!

4. Hidden Object Mystery Worlds
Are you excited to start an adventure across the world through hidden object games? Ready your explorer shoes and detective skills as you set out to discover a vast world of enchanting mysteries. Go on an adventure on stunning different global hotspots, forgotten lands, and stunning landscapes in Hidden Object Mystery Worlds!
In this hidden object game by Tamalaki, there are three game modes to play; with each one having its own goals and missions. The best thing about this game is there are over 80 unique global locations with five unparalleled narratives. Discover over 2500 items by zooming scenes in and out or scrolling panels to move the screen's focus. Without a doubt, you will enjoy playing Hidden Object Mystery Worlds on your PC thanks to the beautiful visuals and climatic background sounds.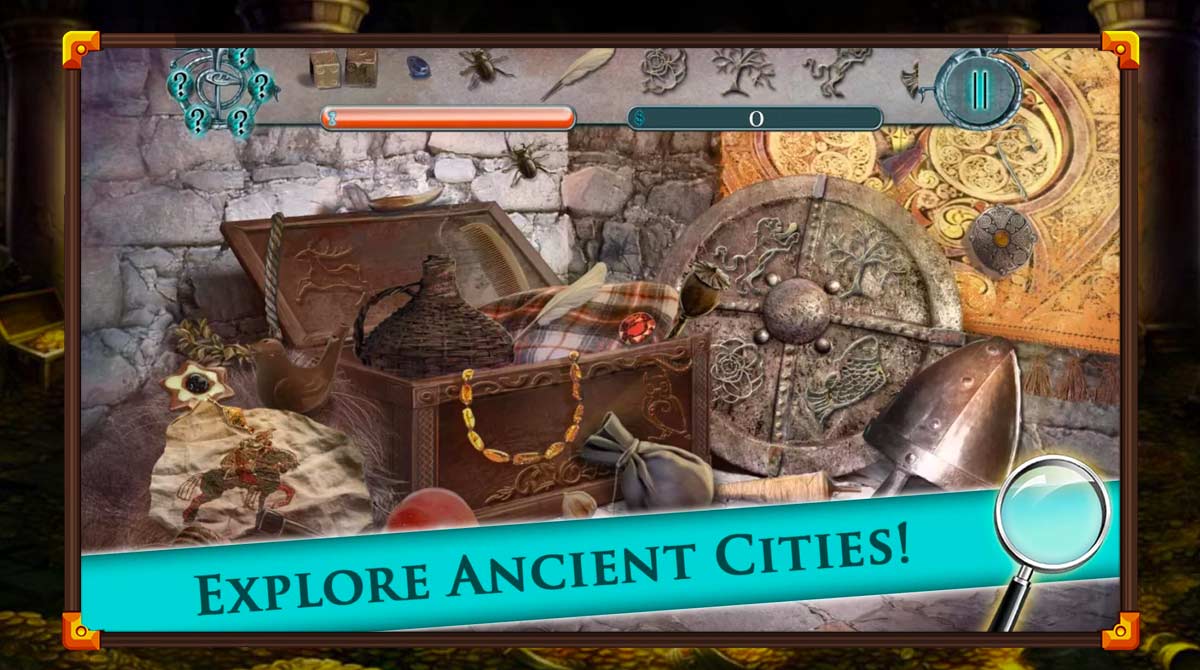 5. Home Makeover Hidden Object
What if you inherited your childhood home from your parents but the house is a mess? In this game, you will help Emma to declutter and renovate their abode into something captivating. Get ready to let loose your interior designer skills and keen eyes as you play the Home Makeover Hidden Object game on your PC today!
Also, you can take the Home Makeover Hidden object game offline and help Emma clear out the clutter. As the adage says, "One person's trash is another one's treasure." Sell your grub to your neighbors and earn cash to redesign your house and restore its glorious beauty. Choose to play over 15 game modes. All of which feature high-quality graphics and amazing sound effects.

6. The Secret Society – Hidden Mystery
If you want to solve mind-boggling mysteries and puzzles, The Secret Society Hidden Mystery is perfect for you. A unique adventure awaits as you solve over 5500 quests in different locations. There are also more than 8000 hidden objects waiting to be discovered to solve what happened to your uncle. This is the story of the game that you will follow. You have to uncover the reason for your uncle's disappearance in this enchanting world filled with mysteries. To be able to find him, you need to be observant and patient to piece all the hidden objects and clues together.

7. Haunted Hospital Asylum Escape Hidden Objects Game
If most hidden object detective games focus mostly on adventure or crime scenes, check out Haunted Hospital Asylum Escape Hidden Objects Game for an extra spooky touch. In this game, you won't just look for simple items. You may need to find a human brain and other creepy objects to escape the eerie asylum. Learn about the scary and dark past of the hospital you are in.
Aside from locating objects, there are some fun mini-games to play to earn points and rewards. Work on some anagrams with figures you found inside the hospital. Surely, this type of games will help improve your memory skills with its numerous puzzles and mini-games. Have a keen eye for detail and you will succeed in deciphering the creepy mystery of this haunted hospital.

8. Hidden City: Hidden Object Adventure
Playing as a detective is one of the best things to do when you play on your PC during this pandemic. You can pour all your time into solving puzzles and mysteries. As for the Hidden City: Hidden Object Adventure game, your friend gets involved in a strange city and you need to rescue him before it is too late.
There are lots of mysteries happening in this phantom city and you need to solve them. You will also get to experience traveling to different places and embark on interesting adventures. To fight some monsters in the game, you can try out the mini-games within the game.

9. June's Journey – Hidden Objects
Solving a crime or a good mystery video game is a great thing to do in your free time. June's Journey Hidden Objects, which has a setting way back in the '20s gives off amazing visuals and sound effects. In the game, you will be playing as June Parker, an amateur detective who will be solving different puzzles in a specific crime. Of course, it is not a walk in the park. You need to travel and use your skills to search for things that will help solve the case. If you want to experience the life of June Parker, download and play this hidden objects game on your PC today.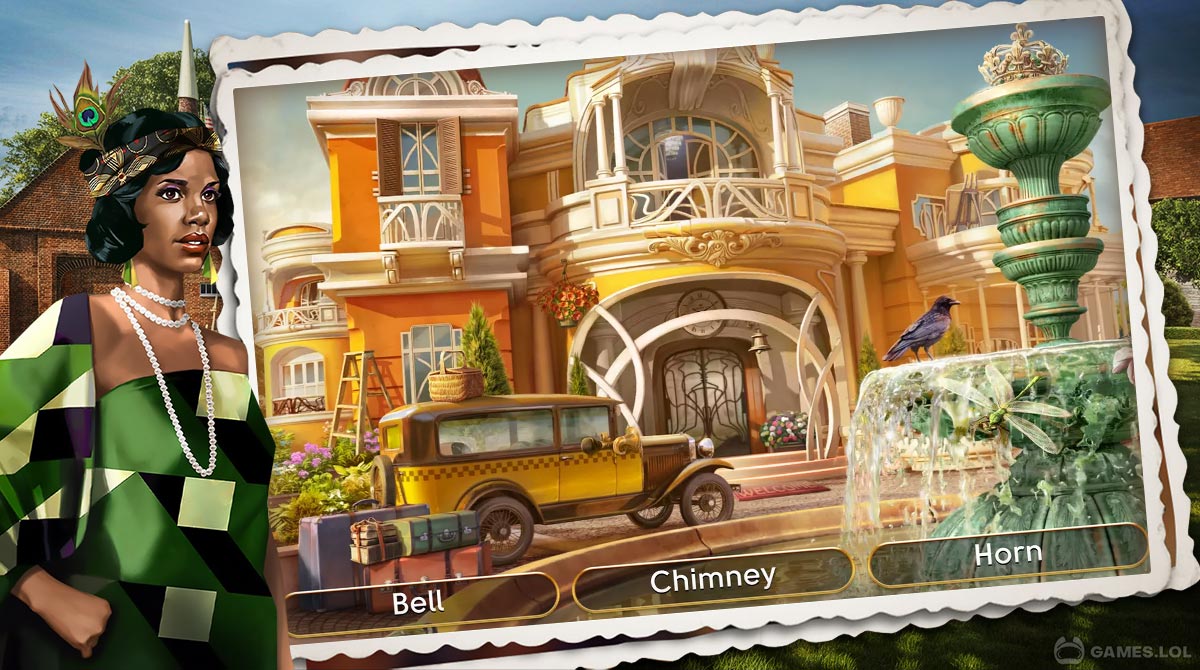 We are positive that you are as excited as we are to try these hidden object games on your PC. So, get your detective skills ready so you can play for hours of endless excitement and adventure. Download these hidden object games to play today!