Today, games are being developed, and creators aim to make every game perspective more engaging through detailed graphics, visuals, and more. But, if you're a minimalist type of person, playing stickman games is suitable for you.
Stickman games seem suitable for children for their simple graphics and easy gameplay. But that's not what stickman games are all about at all. As a matter of fact, stickman games are fun and exciting, making them perfect for any age group.
Stickman games are available in various genres. Stickman games are subgenres of fighting games, RPGs, shooting games, and sports games, etc. So, if you see stickman games as boring, well, you better think twice as there are heaps of exciting options on how to play stickman games. To help you choose the best stickman game, we've shortlisted a list of the best stickman games you can play on PC.
10 Stickman Games Worth Playing
Here is the list of the 10 best stickman games you can consider playing.
1. Stick War Legacy
First on our list is the Stick War Legacy strategy game. In this game, you need to show your best tactics in protecting your base against your enemy. Your task in this stickman game is to control your troops and create various formations. Also, you need to defend your base, tear down the enemy, and capture your opponents' bases.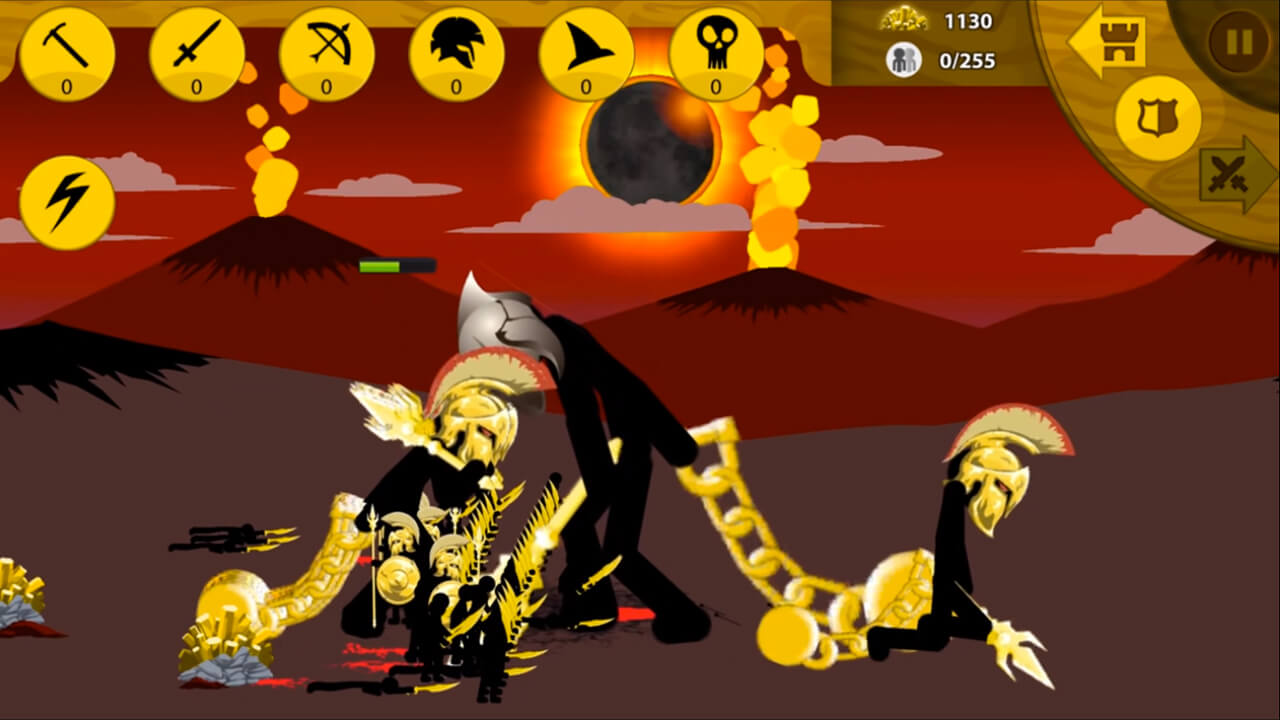 2. Stick Fight Tnsoftware
Next on the list is the Stick Fight Tnsoftware. This stickman game depicts a simple design with an amazing fighting system. In this action game, you will take the role of a stickman that possesses excellent martial arts skills. Your goal is to destroy the rogue organization and serve justice through your fantastic fists, kicks, and martial arts skills. As you progress in the game, your stickman will become more dynamic as you earn weapons and hats that greatly impact your skills.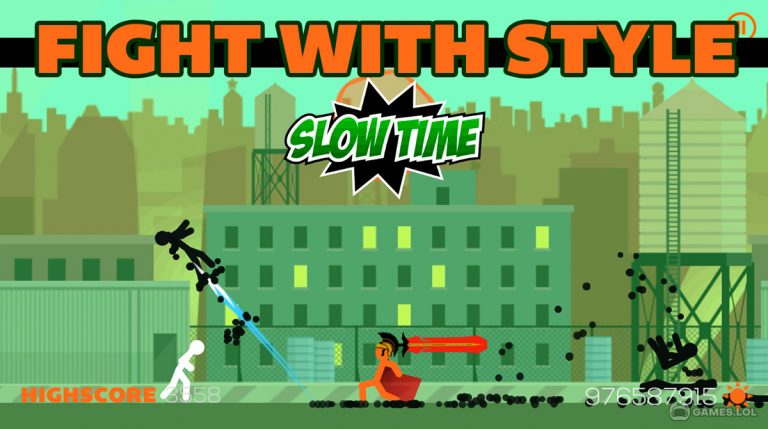 3. Draw a Stickman: Epic Free
Another stickman game that will test your potential is Draw a Stickman: Epic Free. In this fun adventure game, you will be set in a cartoon-like background where you will be tasked to create fantastic images and see how these images will affect society. Also, you need to take various quests to unleash the secrets and beat opponents. It is a fun interactive game where doodling or drawing objects is your weapon to solve various puzzles.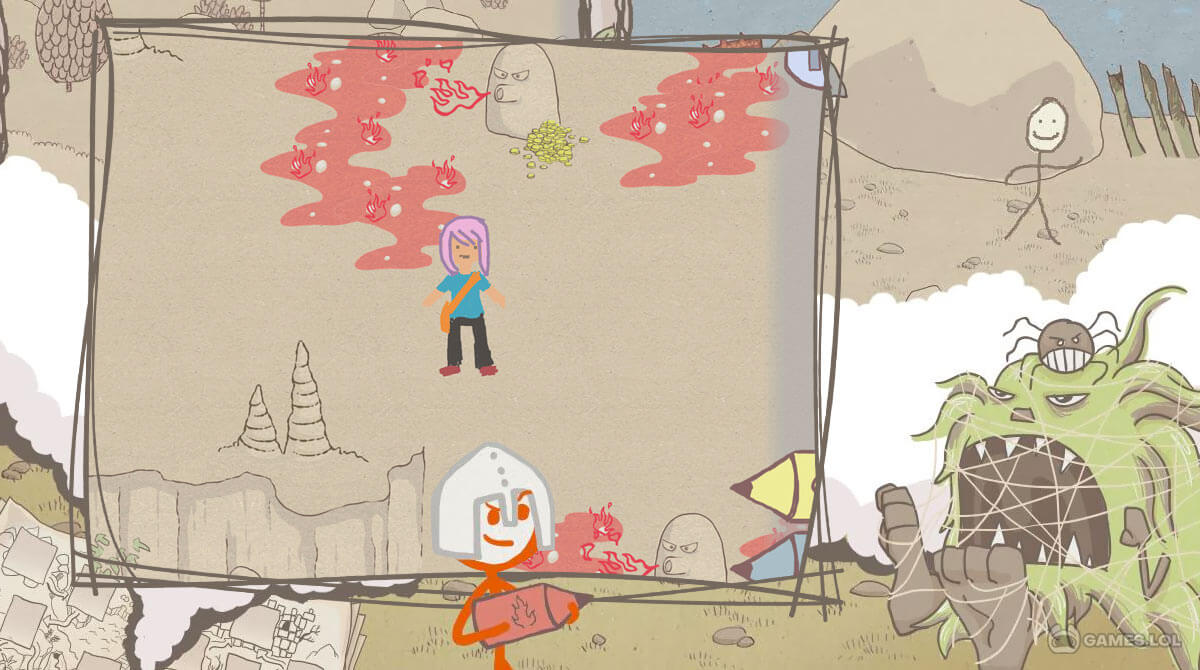 4. Draw a Stickman: Epic 2
Following the first installment of Hitcents' Draw a Stickman is the Draw a Stickman: Epic 2. If you are amazed at its predecessor, you will surely enjoy this game more. In this game, your creative imagination is necessary for embarking on adventures, fighting enemies, and saving the day.
In Draw a Stickman: Epic 2, your imagination will become a reality. Whenever you draw stick men and other things, you will enjoy witnessing how these doodles become real. So, ready your pencils, and reach your goal of playing this awesome stickman game.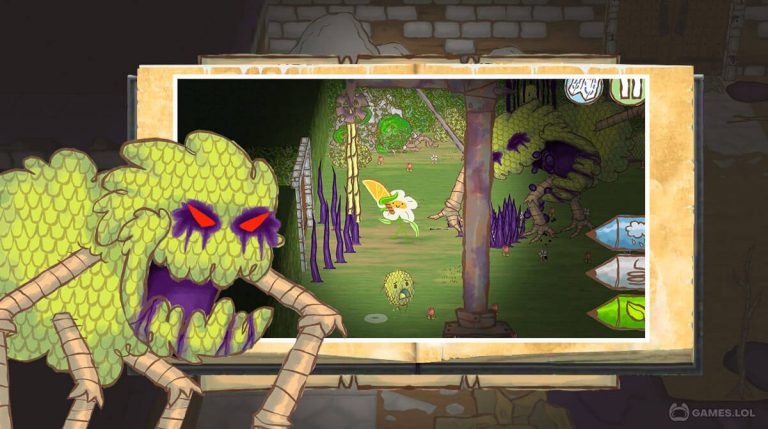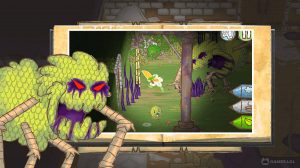 5. Stickman Dismounting
Adding to the list of the best stickman games is the Stickman Dismounting. If you are a player that prefers dealing with chaos, then this ragdoll simulation game is right for you. In this game, you will launch your stickman from a certain vehicle and watch him fly into the range of your screen. Upon doing the scene, you will surely notice the exhilarating ragdoll physics it offers.
In playing Stickman Dismounting, you will take various levels and complete challenges. You better start unlocking the sweet rides that possess various perks to get more hilarious stunts. If you are looking for a challenging yet fun game, you better add this game to your list.

6. Supreme Duelist Stickman
Next to our list is the Supreme Duelist Stickman. This action game lets you fight for your life using different weapons like a laser beam, sniper rifle, hand grenade, and more. As you use your armor, you will have all the opportunities to beat your opponent depending on what you prefer. You can kill your opponent brutally and be deadly. It's up to you.

7. League of Stickman Free – Shadow Legends (Dreamsky)
Landing to the top 7 of best stickman games is the League of Stickman Free. In this action game, you are entitled to choose your hero and step into a significant battlefield as you fight for your dominance. You need to beat all bosses, champions, and land on a high spot on the worldwide leaderboards in this game. To make this happen, you need to create great alliances and join forces with other active players to beat your opponents.

8. Stick Fight: Shadow Warrior
Getting a spot on our list is the Stick Fight: Shadow Warrior. It is a 2D action game developed by Homecooked Games. In this game, you will take the shoe of a young stickman warrior striving to become the best black belter.
To get to that goal, you need to embark on various missions and, of course, defeat the enemies. If you want to be the best, you need to prove your prowess and abilities as you play the game. To enhance your fighting skills, you can use different obtainable weapons once you complete missions and win fights.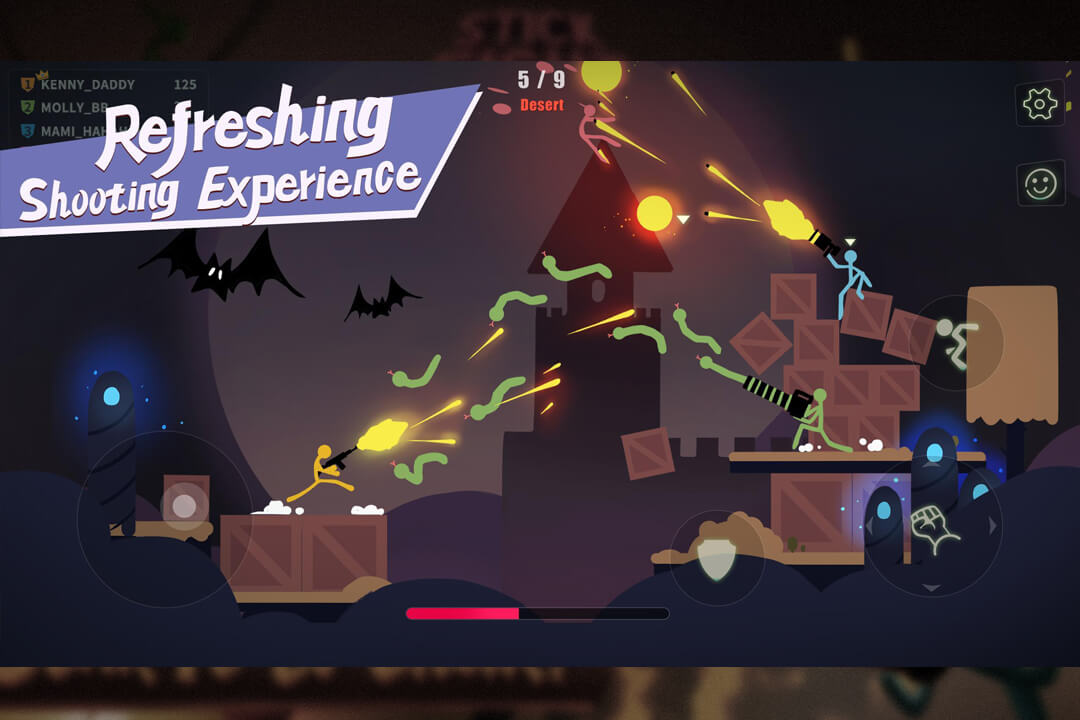 9. Stickman Party: 1 2 3 4 Player Games Free
Next to the list is the Stickman Party: 1 2 3 4 Player Games Free. This freemium stickman arcade game is best played with friends. Here, you will be playing with four other players in a board-like game setting. Your goal in this game is to gather trophies. The more trophies you collect, the more chances of winning the game.
In playing this game, the plates must only use a single device. There are a variety of exciting game modes to explore, too. You and your friends can play adventure, quick, and tournament modes.
10. Gun Fu: Stickman 2
Last but not least, and completing the list of best stickman games is Gun Fu: Stickman 2. If you are looking for a game that can kill your boredom, then this game is right for you. In this arcade game, you will be playing as a simple stickman.
Though the game depicts simple gameplay and mechanics, it reveals a twist: you can customize your character's outfits and use weapons to kill your opponents online. You will not notice that you've already spent hours upon starting the game.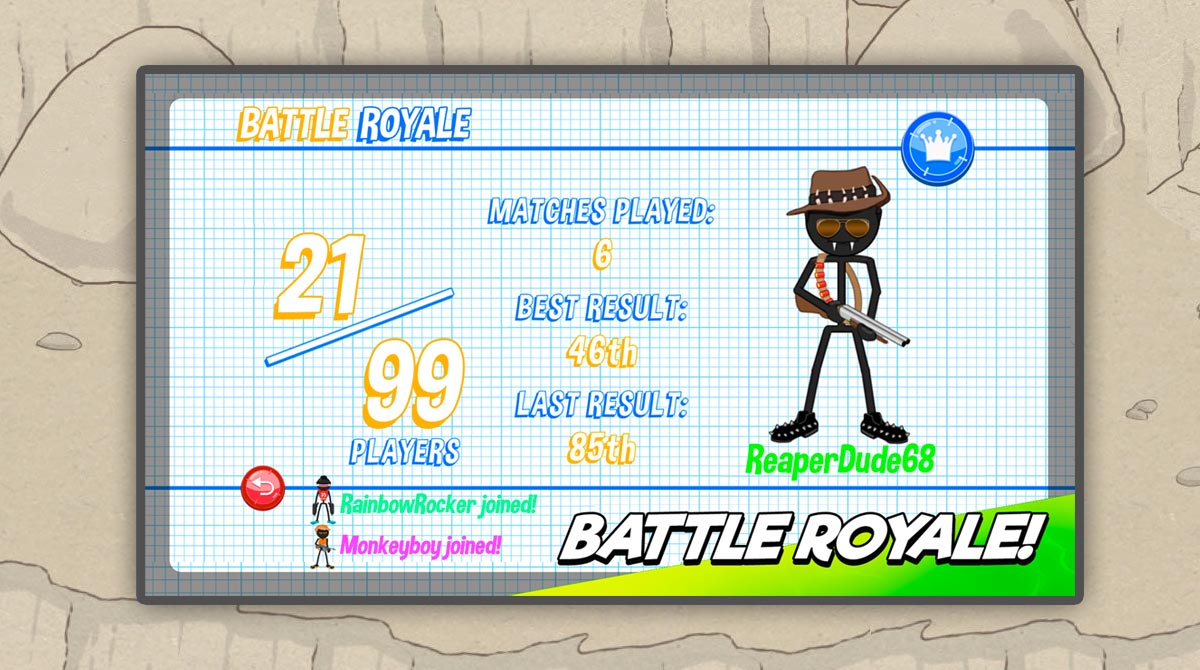 Play Other Stickman Games On Your PC
A list of ten games is not enough to enumerate all the amazing stickman games out there. But, if you want to extend your options more, here are other amazing stickman games that you can try playing.
Who said that stickman games are boring? Well, surely you wouldn't think of that now after reading this blog! Get thrilled and experience the best of fun playing these games now on your PC. What is more amazing is that you can all download these games in Games.lol for free!