From the legendary Super Mario to the clever Donkey Kong Game, no wonder, most of us already played arcade games. Way back before, we used to drop coins or tokens just to play these wonderful games during weekends, or whenever we visited an amusement park.
Now, these arcade games are enhanced with in-depth graphics, visuals, sounds and there's no need to drop those coins because you can play these games right on your PC! So, to update your long list of arcade games, let this top list show you the best arcade games of all time.
30 Best Arcade Games Everyone Must Know
Here are the 30 free arcade games you must check out;
1. Angry Birds
Starting the list of free arcade games is the famous creation of Rovio Entertainment Corporation, the Angry Birds. Who among us does not know the epic bird-slinging arcade game? Now, this game has already reached various game variations but one this is for sure, Angry Birds games are fun and amusing to play.
To give you quick information about this game, Angry Birds is a war game between the angry birds themselves and the evil pigs who abducted their eggs. So, your task here is to defeat the evil pigs and get the eggs.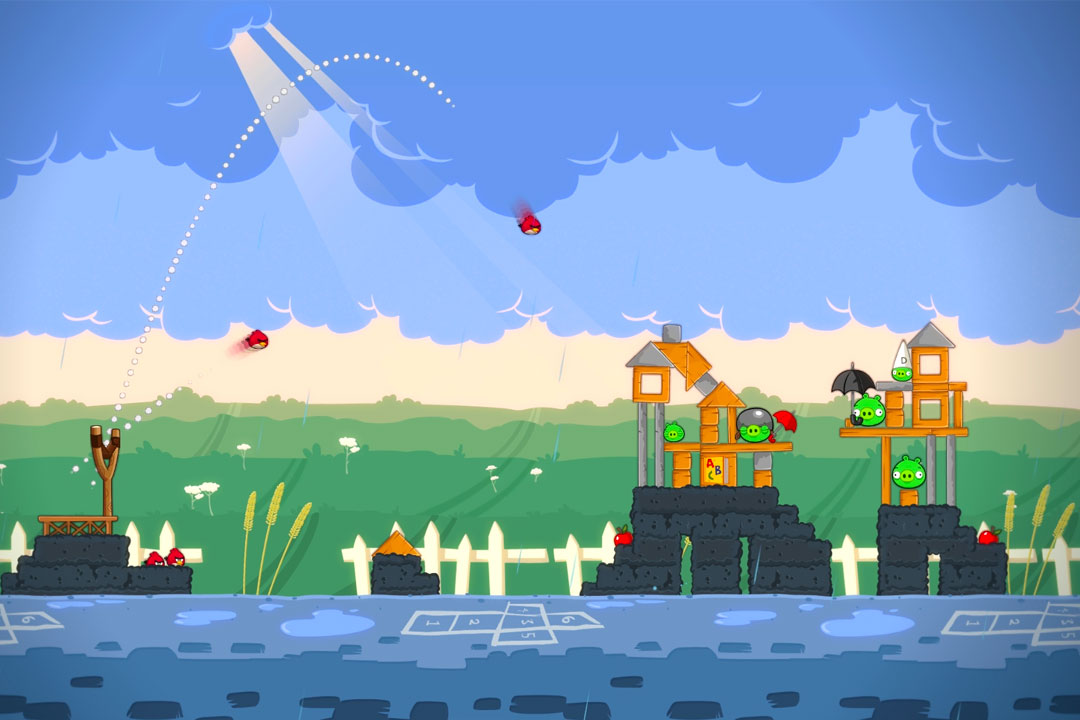 2. Super Fowlst
Next on the list of Best Arcade Games is the Super Fowlst. This chicken-filled game was published by Thomas K Young. In this game, you will witness an extraordinary chicken that can fly, jump and even smash to kill its enemies.
In this arcade game, you will take the role of the unstoppable chicken who will do anything to save the world from the evil demons who try to dominate it. It is an action-packed game where you will deal with various stages and huge bosses. Along the way, you can get a chance to loot gadgets that you can trade in exchange for bombs and rockets that you can use against the strong bosses.
3. Subway Surfers
If you are a real arcade game player, then you should know how to play Subway Surfers. It is a wonderful game developed by Kiloo. In this game, you will be playing with Jake and his friends, and your goal is to avoid getting caught by the security guard. To do that, you need to dash through the 3-lanes subway tracks.
Along your way, you can get a chance to loot power-ups and coins that can speed up your running. This endless runner game also offers various characters and items ready for you to unlock. So, are you ready to run and run?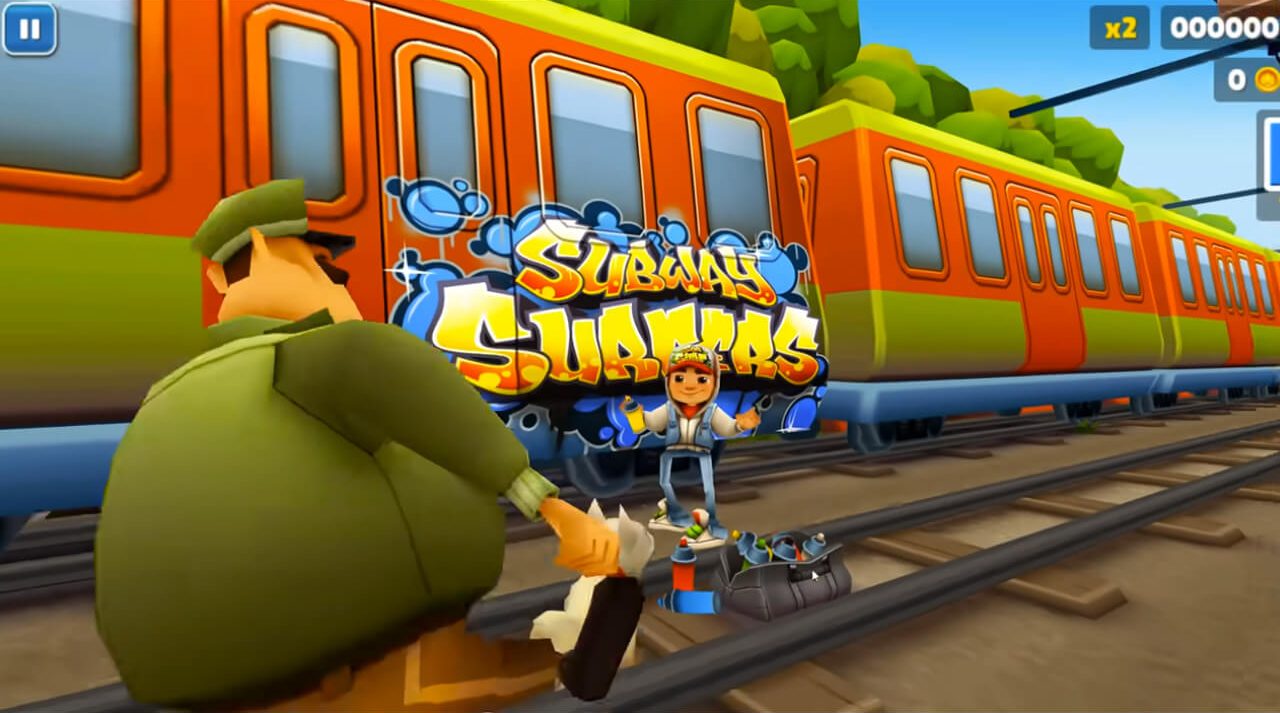 4. Bubble Shooter
Joining the huge roster of best arcade games is the Bubble Shooter of Smoote Mobile. If you are looking for something fun and exciting, a bubble shooting game, you better not miss trying this one. In this game, your objective is to get rid of all bubbles on the board before they get to the bottom part.
There are two game modes to choose from and various levels to accomplish. In this game, you need to be tactical at aiming the bubbles correctly and make sure that bubbles on the board won't expand until it reaches you, or else the game is over.
5. Pac-Man 256 – Endless Maze
Another epic arcade game that will surely bring back your childhood memories is the Pac-Man 256 – Endless Maze. This legendary game was developed by BANDAI NAMCO and was renowned as one of the Best Games way back in 2015.
Pac-Man 256 – Endless Maze PC Game is an endless game where you are tasked to outplay the ghosts who wish to capture you. Remember, there are powerful villains that hide behind the shadows, waiting for the right time to get you.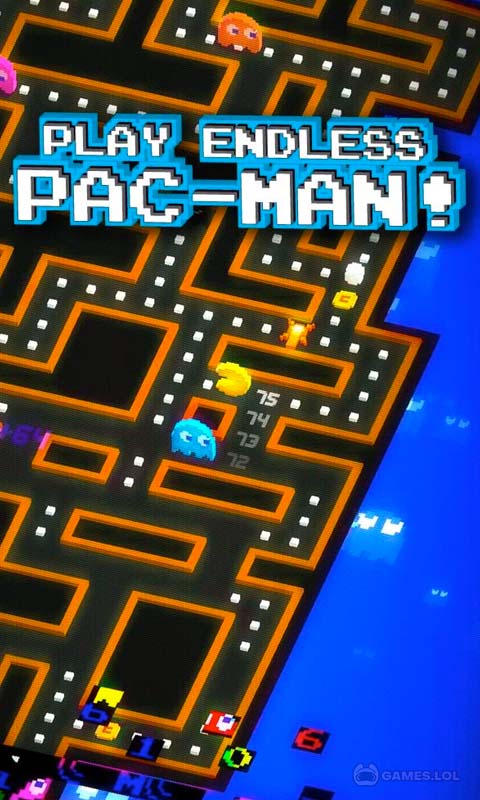 6. Crossy Road
Are you good at crossing huge highways? Well, let's test your prowess to HIPSTER WHALE's Crossy Road. In this game, you are tasked to take the role of a role character who needs to cross wide highways, rivers, and even train tracks. The further you reach, the higher score you will get.
In this game, you can get a chance to collect over 150 characters designed in retro and pop fashion. Aside from the chicken, you can also get an opportunity to play with other animals like cows, pigeons, and even an unihorse.
7. Sonic Forces
You are not really a certified arcade player if you're not familiar with Sonic the Hedgehog. Sonic Forces is an exciting racing battle published by SEGA. Here, you need to run as fast as possible and successfully reach victory.
Along your path, there will be opponents that will try to interfere with your run and to stop them, and you need to battle against them. In this nostalgic game, you can freely choose which character you will be using, and you can either select Sonic, Knuckles, Amy, Rouge, or Shadow.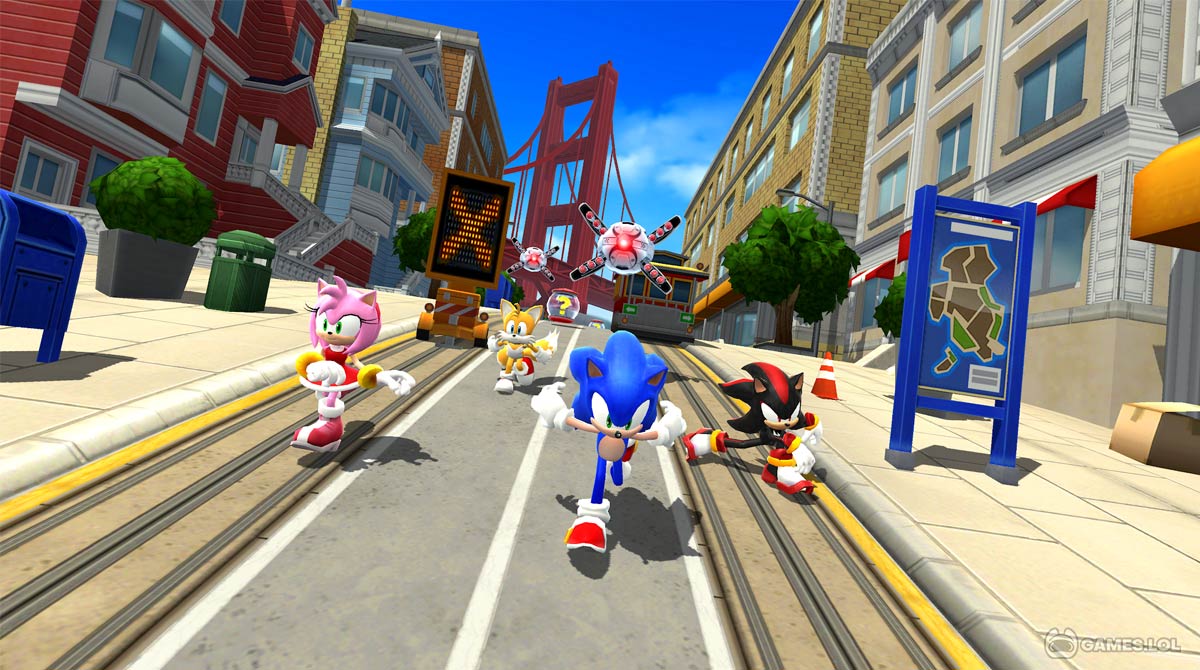 8. Doodle Jump
Are you looking for a unique and addicting arcade game? Well, you must not miss checking out Doodle Jump. Lima Sky LLC developed this game. In this game, your main objective is to help the strange creature with a beak-like mouth continuously jump upwards into various doodled daisies.
In the first stages, you will find them easy to complete, but as you progress in the later levels, the platforms become less and seem challenging to surpass. But, there are power-ups along the way, so there is still a means to complete levels.
9. Jetpack Joyride
Another exciting arcade game you must not miss playing is the popular creation of Halfbrick Studios, the Jetpack Joyride. In this game, you will take the role of Barry Steakfries and operate the jetpack to escape the den of the crazy scientist.
To escape successfully, you need to drive the jetpack through the air and shoot enemies if necessary. It is a must-play game as you need to undertake various missions and gear yourself with advanced bonus weapons and gadgets to improve your endless escapade.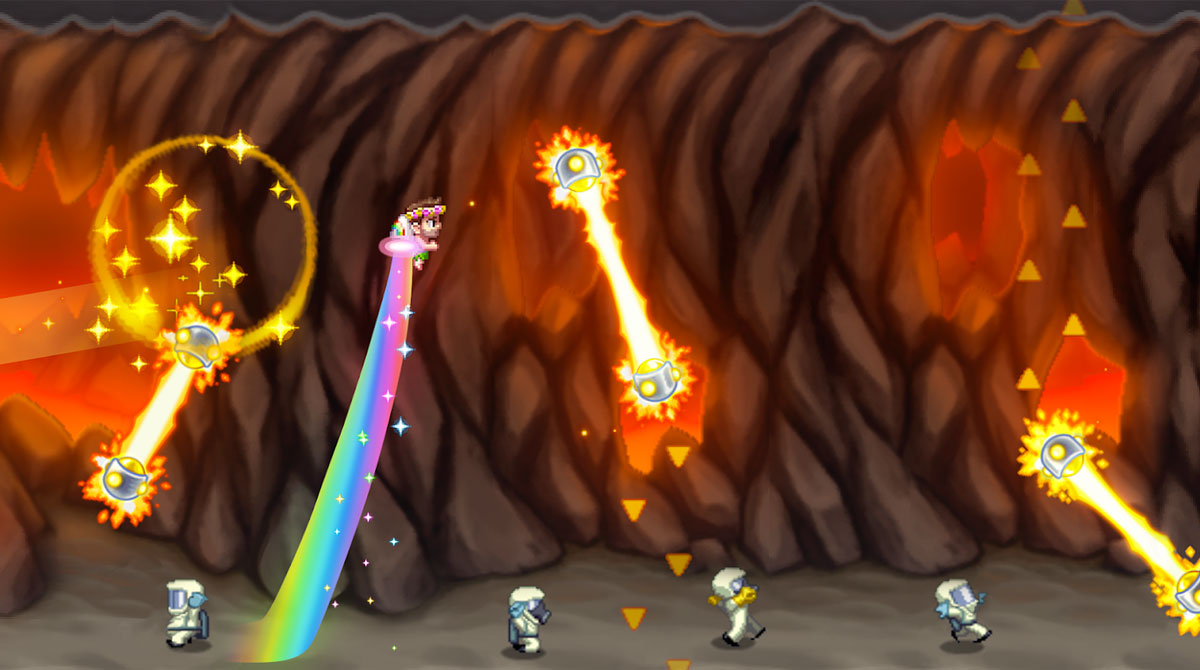 10. Air Hockey Deluxe
Goodnews to Air Hockey enthusiasts! You can now play the game right on your PC through Air Hockey Deluxe. This sports game on PC was developed by Words Mobile and depicted loads of fun and excitement like you are playing the actual sport right at your home.
Like the typical sports Air Hockey, the rules are the same. But, the difference is that it offers additional features like different tables pucks, and the audiovisuals are very realistic like you are playing in a real air hockey game.
11. Mad Bullets: Cowboy Shooter
If you are fond of shooting games in the Wild West, then Mad Bullets: Cowboy Shooter is right for you. As the game title suggests, you will be dealing with pistols and guns here. In this game, your objective is to prove that you are the best cowboy in the Wild West.
Here, you need to deal with loads of enemies like American ninjas and mean desperados, and to defeat them, you need to shoot them; the more fatal your shot is, the better. You will encounter different girls along your way, and you need to save them from the dangerous streets. There are also other distractions along the way; beware of that.
12. Tetris Blitz
Who among us has not yet played the famous Tetris game? If you are one of those players who have not yet played this nostalgic tile-matching game, you better grab the chance and play it with Tetris Blitz.
Published by Electronic Arts, Tetris Blitz is a fast-moving game that portrays the distinct design with competitive aspects that makes every player hooked not only for minutes but for hours. What is more exciting about this game is you can battle against other players worldwide through the Battle Mode.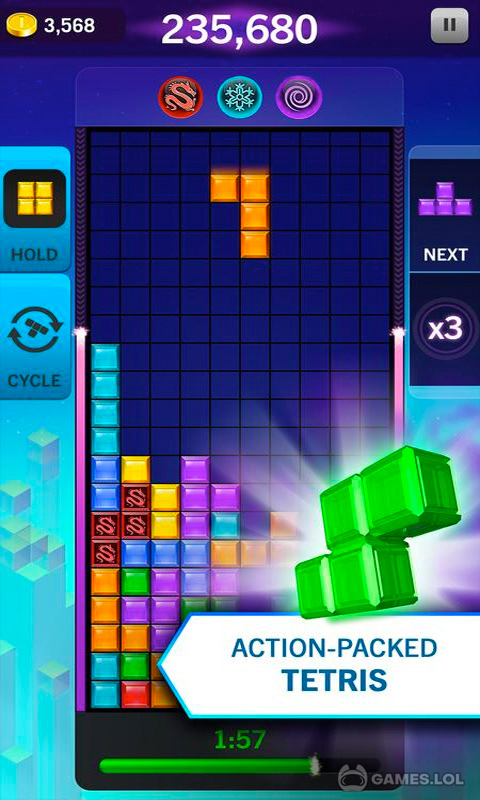 13. Coin Dozer – Free Prizes
Do you use to play coin pushing games in amusement parks? Well, you can actually play this game right on your PC with Game Circus LLC's Coin Dozer – Free Prizes. Like the typical coin pushing machine, you need to drop some coins to push the coins inside the machine and get coins in return and amazing prizes.
Coin Dozer – Free Prizes offers realistic physics making each player feel that they are playing in a real coin pushing machine. What is more exciting about this game is that you can shake the pusher to move the coins and quickly drop the coins and prizes.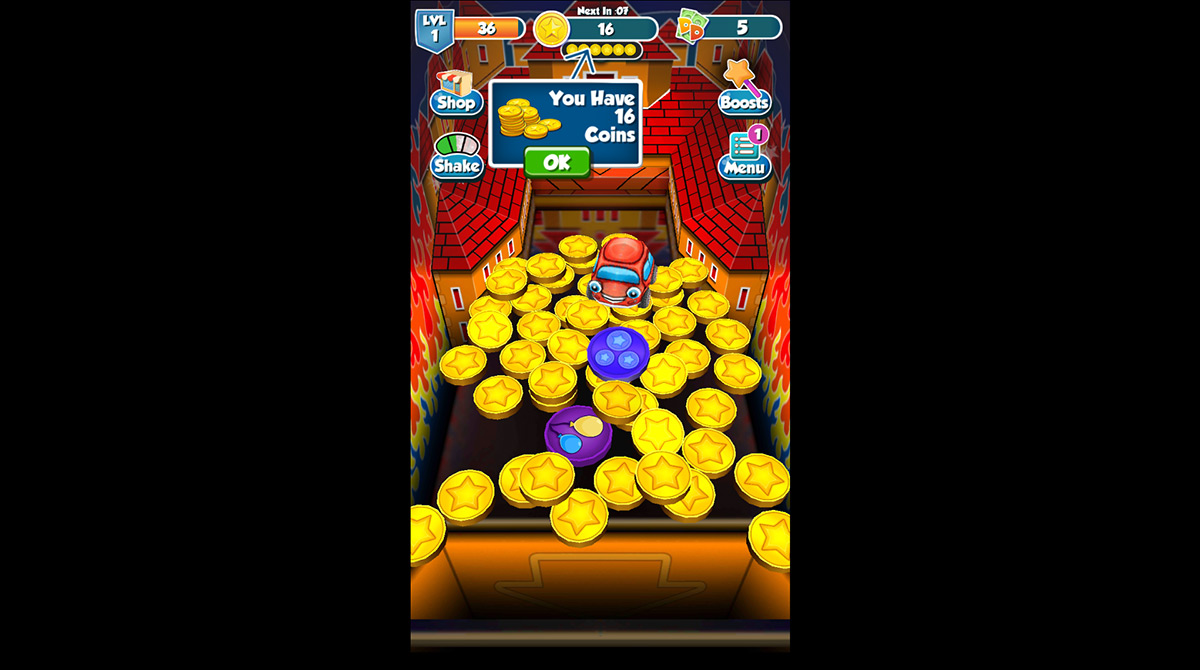 14. Google Pac-Man 30th Anniversary Online Game
Another exciting creation of BANDAI NAMCO is the Google Pac-Man 30th Anniversary Online Game. This legendary arcade game has reached 40 years already and still counting. Like the classic Pac-Man game, you need to escape the ghosts that aim to catch you. But, once you've got a ghost-transforming Pac-Dots, you need to chase them!
If you are looking for a game that will terribly release your adrenaline and continuously pound your heart, then this game is right for you. Though the gameplay is easy, don't be too confident because there are ghosts that await you from nowhere.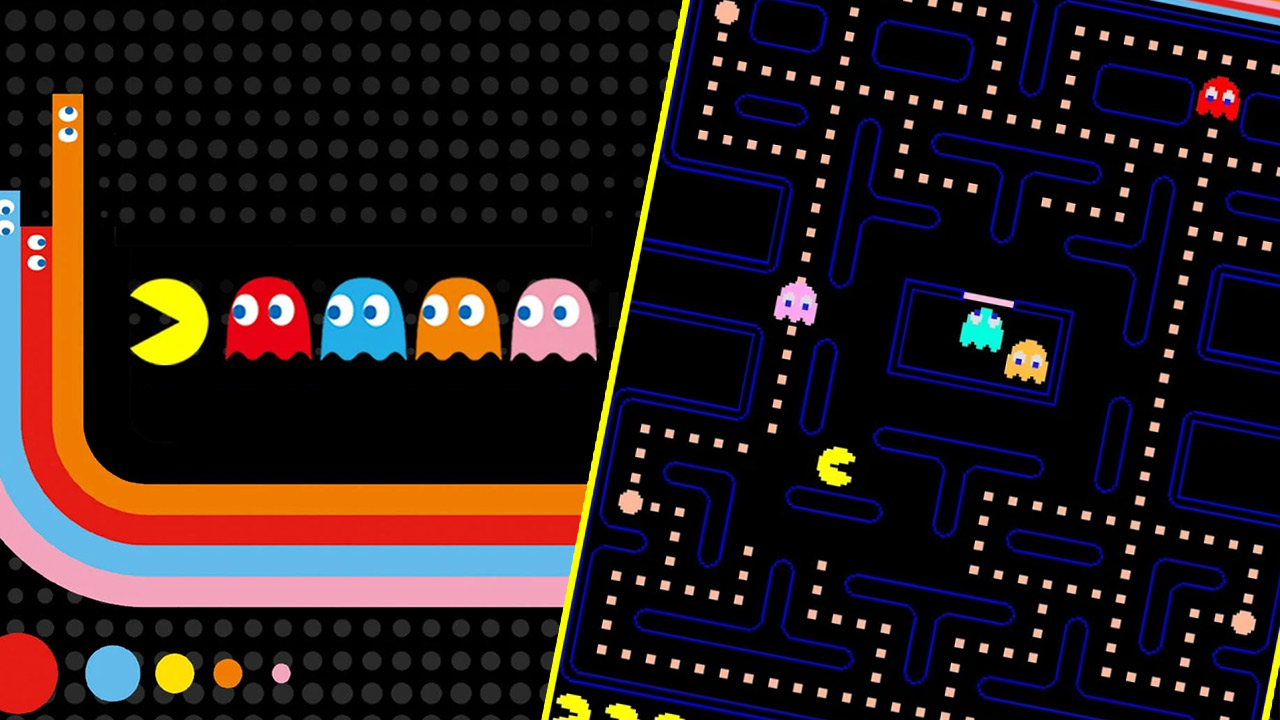 15. Pinball Flipper Classic 11in1 – Arcade Breakout 18
Another free arcade game included in our list is the Pinball Flipper Classic 11in1 – Arcade Breakout 18. If you are familiar with the pinball machine you used to play when you were still a kid, then that's how this game works, but with some twists.
In this game, you will get a chance to play at a more advanced pinball table where you can experience more adventures, challenges, point systems, and obstacles. So, are your flippers ready to manage your ball? Let's see what you've got.
16. Squadron – Bullet Hell Shooter
Whenever talking about arcade games, classical space shooting games will surely be mentioned as one of the most exciting games to play. Luckily, you can experience this kind of game right on your PC through Magma Mobile's Squadron – Bullet Hell Shooter.
Like the usual space shooting games, you will take the role of a pilot who will drive the spaceship. Along your journey, you need to take against various enemies in space who are trying to invade the universe.
17. Tetris
An excellent appreciation for Electronic Arts for creating Tetris playable on PC. Does anyone here doesn't know how to play Tetris? Well, if you just heard it, then you better unlock the skill and try it on your PC now.
EA's Tetris offers exciting game modes making the classical Tetris more engaging and fun. You can try playing Tetris Galaxy and Marathon Mode. To check your prowess, you can check your scores in the leaderboards and compare your performance to other players around the world.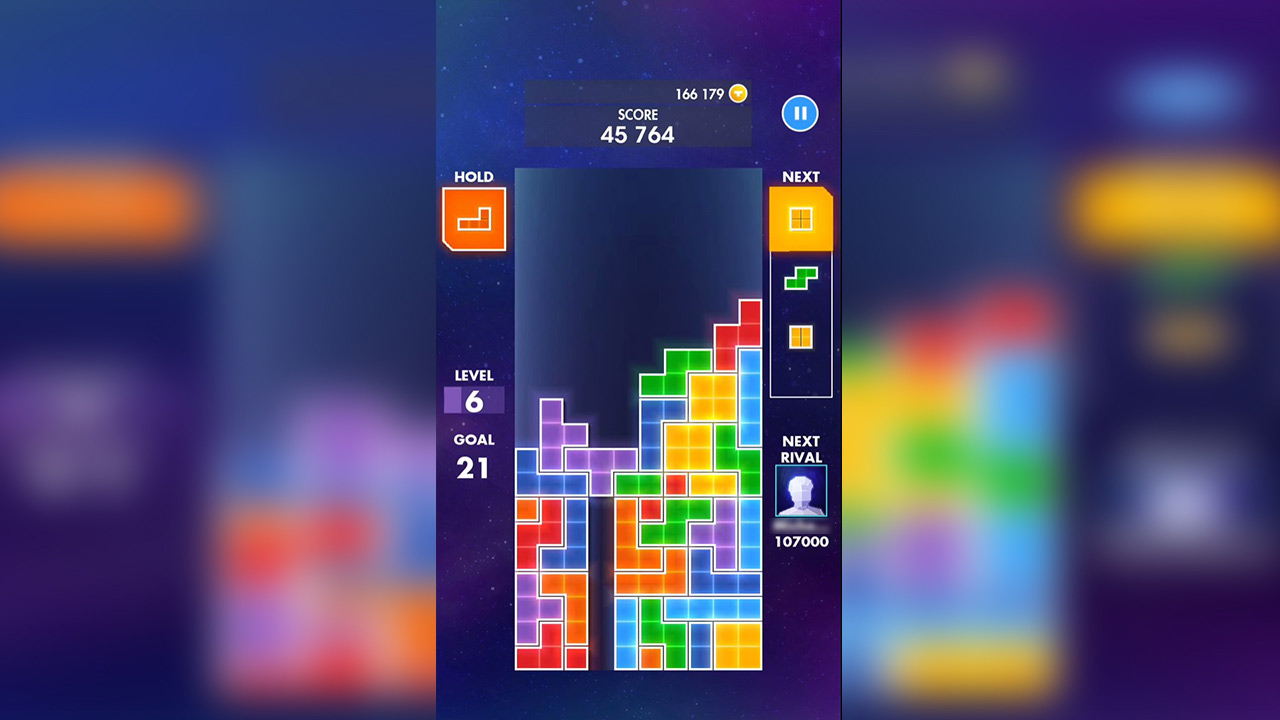 18. Brick Breaker Arcade
Adding to the top list of arcade games is the Brick Breaker Arcade. Developed by Boze Games, Brick Breaker Arcade is derived from the classic video game with the same title. This pixel-based game offers 40 unique levels, and each level depicts its own distinct presentation, perfect not only for old players but also for new ones.
What is more amazing about this game is it gives power-ups to enhance the gameplay. These powerups are randomly deployed at each level. Remember, don't take red power-ups, they can spin down the platform.
19. Golden Axe Classics
Are you fond of playing retro games? Well, why go further if SEGA got something for you, the Golden Axe Classics. In this game, you need to choose a hero who will fight against different monsters and opponents. The game offers all the Golden Axe series, so there are more reasons to have fun!
Like the classic retro games, you need to take potions to make your character stronger. There is a health bar to check the lifespan of your character. You are given three lives in this game, but what is amazing about this game is you can save your progress.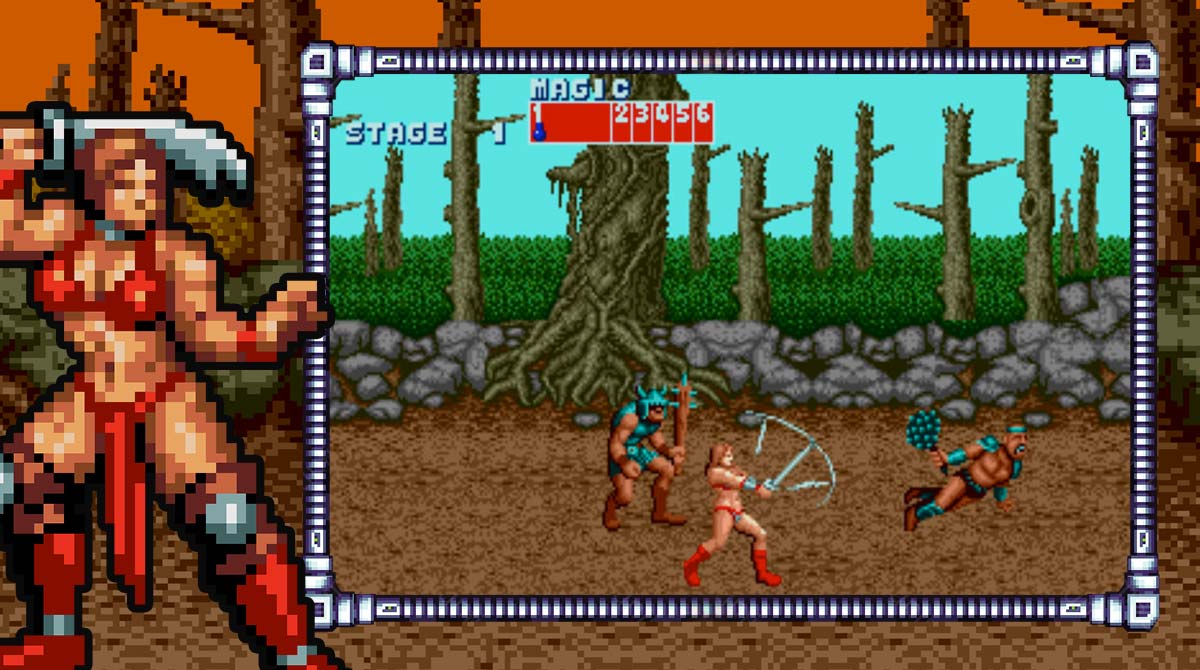 20. Comix Zone Classic
If you are looking for some action and fighting games, you better check Comix Zone Classic. Developed by SEGA, Comix Zone Classic enables players to read comics while playing old-school fighting. In this game, you will take the role of Sketch Turner and you need to fight against vicious evil forces.
Comix Zone is an action game where you can witness a combination of fighting and adventure. But, your main goal is to beat the Mutant Queen and other characters. But, keep an eye on Mortus, make sure that you are one step ahead of him, or else the game is over.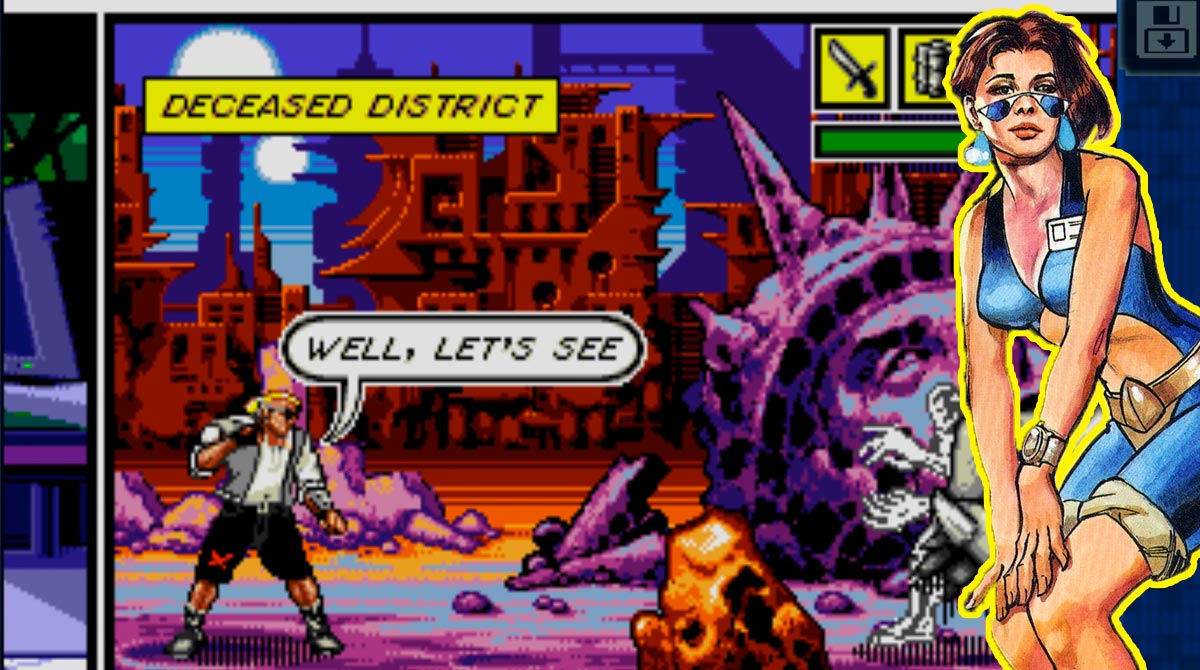 21. Super Mario Run
You definitely missed half of your life if you did not play the iconic Super Mario. Now, there's no need to drop some tokens or coins as you can play right on your PC Nintendo's Super Mario Run. The gameplay is easy, and the mechanics are the same as the classic game you use to play at arcades.
Help the enigmatic plumber Mario save Princess Peach from the minions who have taken her. You need to surpass various levels filled with obstacles, enemies, and gold coins to save the princess. As you progress in the game, you can also get a chance to unlock other characters like Luigi, Toad, Toadette, and Yoshi.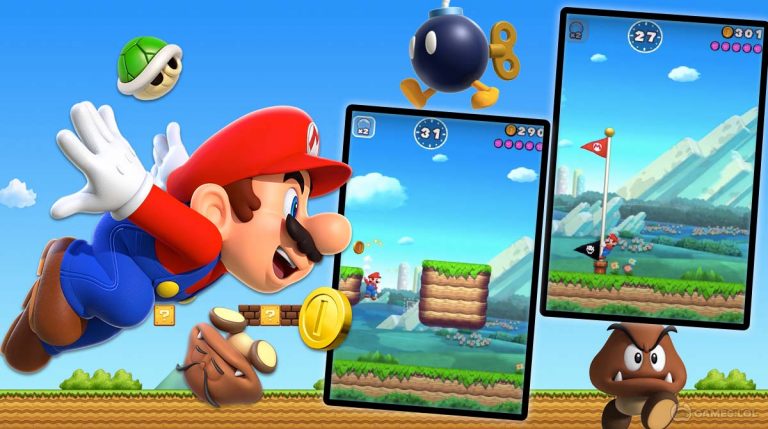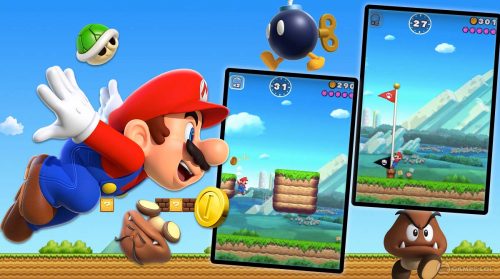 22. Geometry Dash
Let's test your skills and patience by playing Geometry Dash. Developed by RobTop Games, this rhythm-based action platformer tasks players to surpass various levels safely. Here, you will control a box-type character, you can choose to jump or fly just to avoid the obstacles along your way.
At first, you will find yourself frustrated about finishing a single level, but as you repetitively do it, you will surely get the technique. There are unnumbered levels to accomplish and game levels to undertake. To give excitement to your gameplay, you can also aim for the icons and accomplish missions to get unique rewards.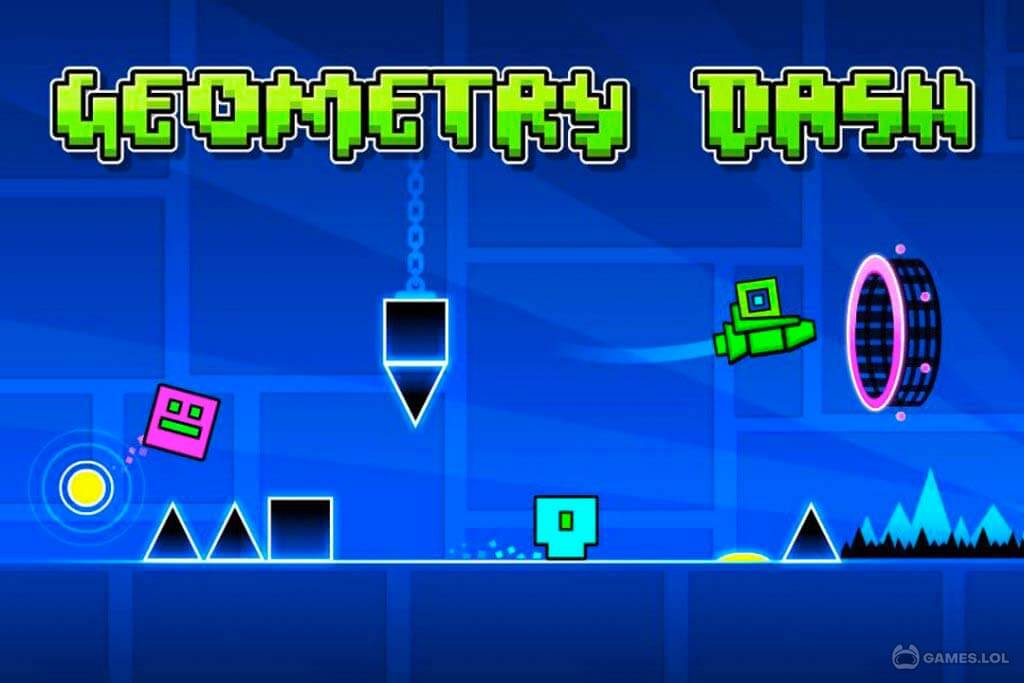 23. Super Tank – Battle City 1990
Are you familiar with the classic NES tank game? If yes, you can actually play that nostalgic game right on your PC with Super Tank – Battle City 1990. Developed by Tee Studion, this classic game revamp shares the same mechanics as the original game.
In this game, the hierarchical orders of the levels are a bit different, meaning you can go with difficult ones even if you've just started the game. There are 1000 levels ready for you to unlock and explore.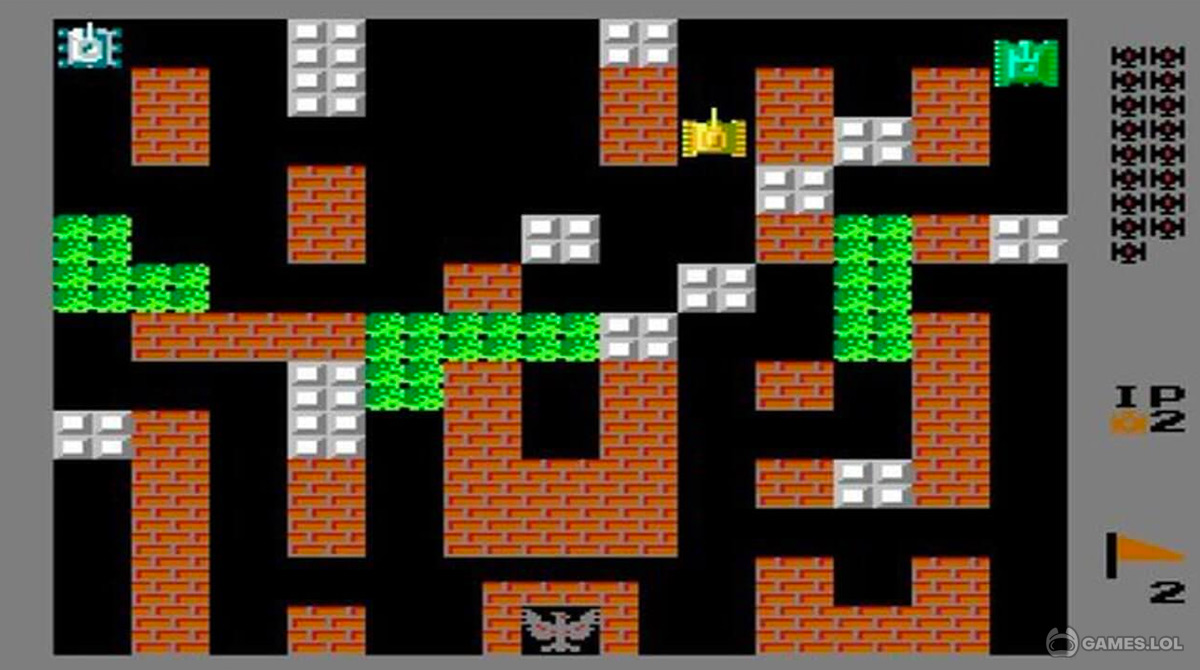 24. Chilly Snow
Do you love snow? Do you love adventure? Well, you can experience these both in Chilly Snow. Published by Acid Cousins, Chilly Snow is a fast-moving arcade game that asks you to slide down in the snowy mountain as fast as your can.
Your score depends on how far you went, meaning the farther, the higher the score to obtain. Aside from the exciting gameplay, you will surely be amazed by the excellent graphics, such as colorful pine trees. If you are a competitive player, you can compete against other players worldwide.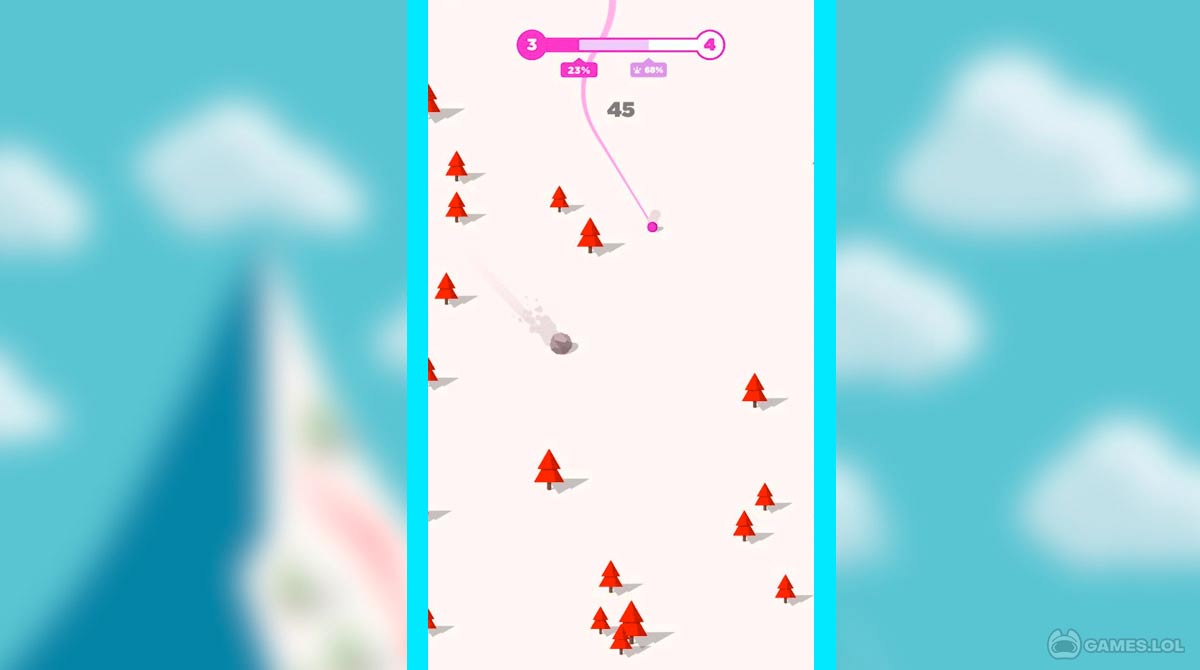 25. Mortal Kombat
Did you miss the legendary classic fighting game Mortal Kombat? It's your lucky day! There's no need to drop coins and tokens as this nostalgic game is playable right on your PC. Unleash your best fighting skills as you immerse yourself in 3v3 combat.
Play with your favorite Mortal Kombat characters; Liu Kang, Scorpion, Katana, Goro, Sub-Zero, and many more. Each character possesses its own fighting playstyle and weapons as well. What is more exciting about this arcade game is you can battle against other players online.
26. The King of Fighters
Do you wish to play the iconic King of Fighters on PC? Well, it's possible here! Published by SNK CORPORATION, King of Fighters is a lite version of the Steam version of The King of Fighters XII. Luckily, you don't need to pay because this game is free!
However, expect that some characters from the original version might disappear. Because it is a lite version, the background is expected to be non-live 2D and have fewer HD elements. But, what is more, important is that you can play the legendary King of Fighters efficiently.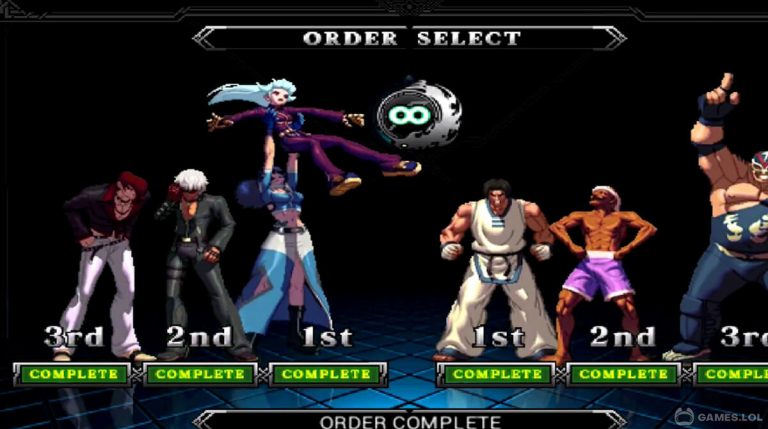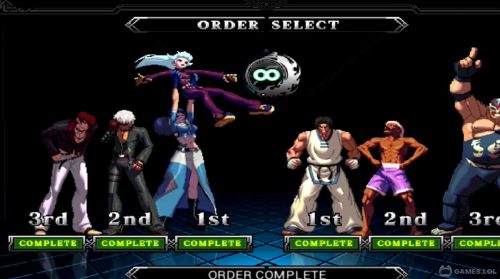 27. Crash of Cars
If you are looking for a car arcade game, then you must not miss playing the Crash of Cars. Published by Not Doppler, Crash of Cars is a multiplayer arcade game where you can enjoy controlling various vehicles. Your main goal is to destroy other vehicles for crowns in this game. There are also power-ups and crates to improve your defense.
There are more than 100 vehicles to unlock, and you can choose from a race car, fire truck, buggy, and even a Spanish Galleon. To use these vehicles, you need to collect enough coins to get crowns. There are also more than 30 vehicle skins to create a more personalized look for your car.
28. Contra Returns
Are you familiar with the legendary Contra Returns? Well, no need to find arcades to play it, as you can actually have this game on HD visuals right on your PC. Developed by PROXIMA BETA, Contra Returns is a free-action shooting game enhanced, combining the classical elements of the game and modern aspects of the new games today.
In this game, you will undertake a story campaign where you need to deal with new vehicles, new levels, new sets of weapons, and extra mechanics such as customizing your characters. You can try the PvP and CooP modes if you are a competitive player.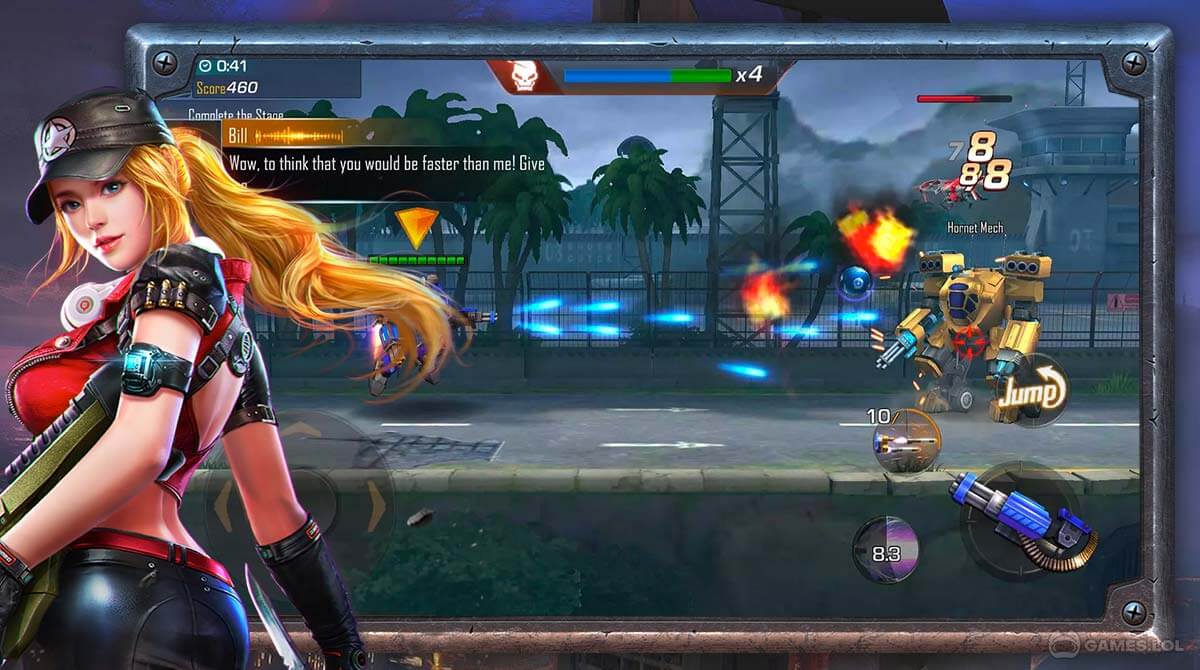 29. 3D Snake.IO – Fun Rivalry Free Battle Game 2021
Derived from the classic snake video game is the 3D Snake.IO – Fun Rivalry Free Battle Game 2021. If you are looking for a perfect game that will get you engaged for hours, then this casual arcade game is right for you.
In 3D Snake.IO, your objective is to feed the snake with blocks. The more your snake eats, the longer it gets. To do this, your snake needs to explore the field to find food. Of course, you'll start small and get larger once you start eating. However, as the snake becomes longer, less food appears, which depicts the time to eat smaller snakes. So, you better get ahead of yourself, or else you will be eaten.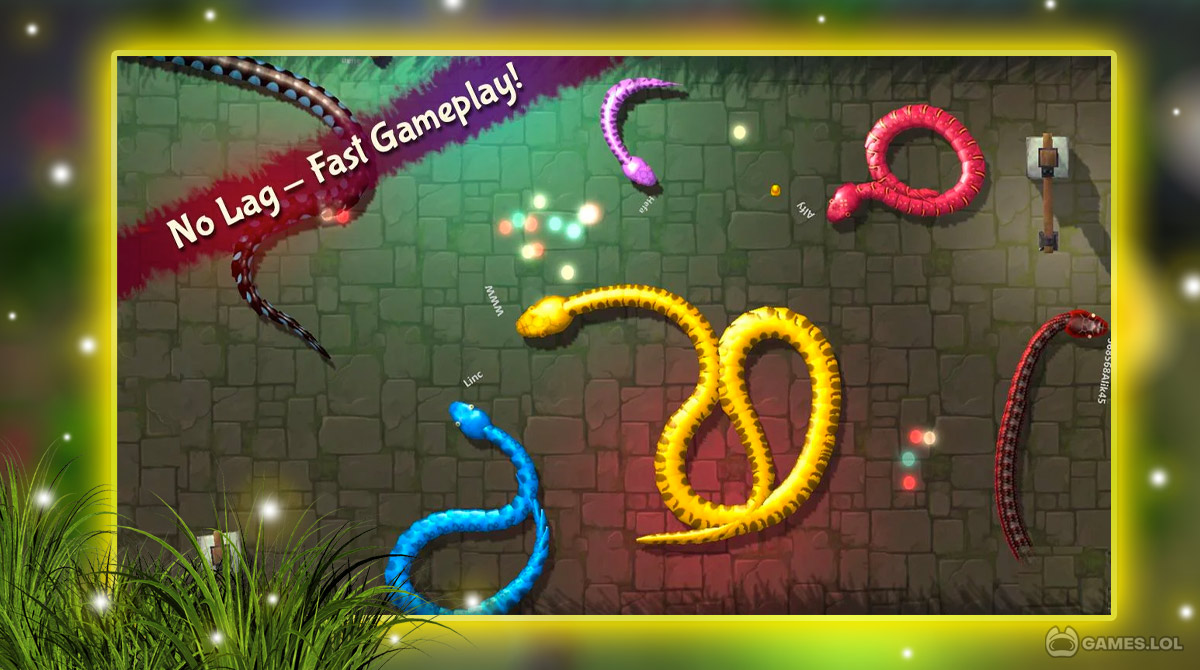 30. Tank Stars
Landing on the last spot of the best arcade games is the Tank Stars of Playgendary. As the title suggests, you need to use powerful tanks, missiles, and bombs against your opponents. It is an exciting shooting game where you need to throw powerful explosions and equip your tank with excellent weapons.
You will surely enjoy playing Tank Stars as it offers high-quality 3D graphics, and you can play with your friends and even random players online. So, is your tank ready for the war? Locate your tank, and find the right angle against them.
So, that's it! These are the 30 best arcade games of all time! Do you have a personal favorite arcade game? Can you share them here? If you want to check out more arcade games, feel free to check out here.