Released by PLAYSOFT last 2019, Super Brawl Universe is an arcade action game based on the famous online title. In this game, you will clash against the iconic Nickelodeon Super Brawl Universe Characters derived from the most popular Nick shows.
A Quick Recap of the Super Brawl Universe Game
In this fun arcade action game, you will get a chance to control and play against famous Nickelodeon characters like Spongebob, Danny Phantom, Timmy Turner, and more. Also, in the Super Brawl Universe, there are two game modes to choose from, the 1 vs 1 and 3 vs 3.
In each game mode, you will set different aims and objectives. In 1 vs 1, you will fight for the random chest, and in 3 vs 3, you will fight to win Brawlville trophies. These chests and trophies will make your game more engaging as these rewards are set as your keys in unlocking more Super Brawl Universe Characters.
It is an exciting game revolving around fan-favorite Nick characters who brawl to know who is the ultimate brawler in Super Brawl Universe Characters. But first, you need to unlock your character and get ready to conquer the arena. So, are you ready to unlock the most powerful brawlers in the Super Brawl Universe?
How to Unlock Super Brawl Universe Characters?
To unlock the Nickelodeon Super Brawl Universe Characters, you need to utilize the Portals to access this option to the shop section. Use your batteries and get some random Brawler shards to activate one of them. Additionally, you can get your brawlers by collecting Brawler shards from participating in campaigns.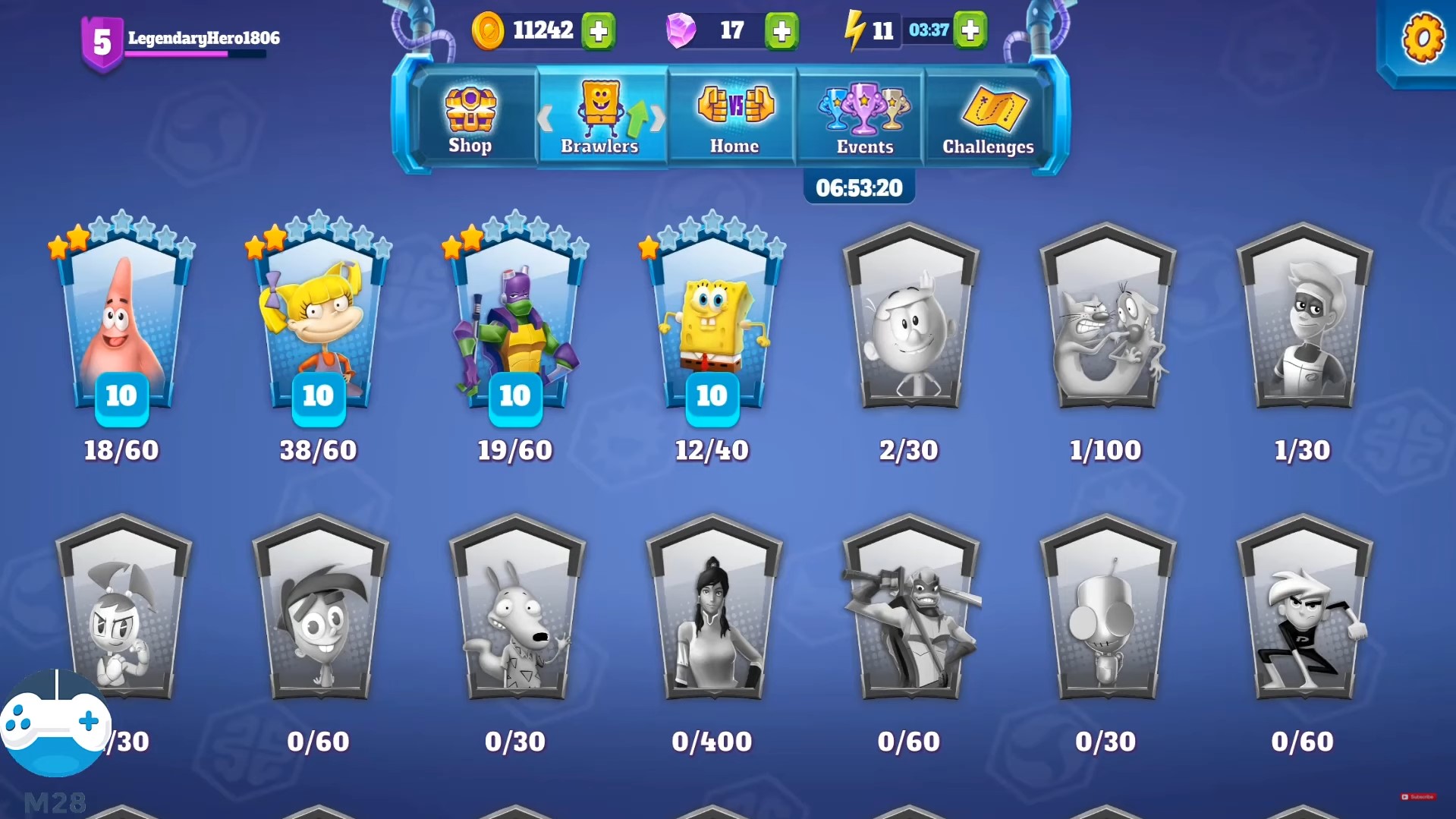 The Super Brawl Universe characters are grouped into four classes. And each class depicts an advantage over the other classes. Classes are classified by colors marked in the lower right part of the character card.
If your character has a red badge, meaning it is part of the brave classes and has an advantage over the characters with yellow badges. Characters with yellow badges are renowned as wild classes, and they take the upper hand to characters with blue icons.
Characters with blue icons are said to be part of the cool classes, and they excel against smart types. If your character has a green icon, then it is part of the smart classes, and they have a higher dominance over brave classes. As of now, there are over 20 fan-favorite characters available in the game. These characters are derived from various Nick toons like Krusty Krab, the Avatar Air Temple, the Loud House, etc.
List of Nickelodeon Super Brawl Universe Characters
Here is the list of Super Brawl Universe characters grouped according to Nickelodeon shows;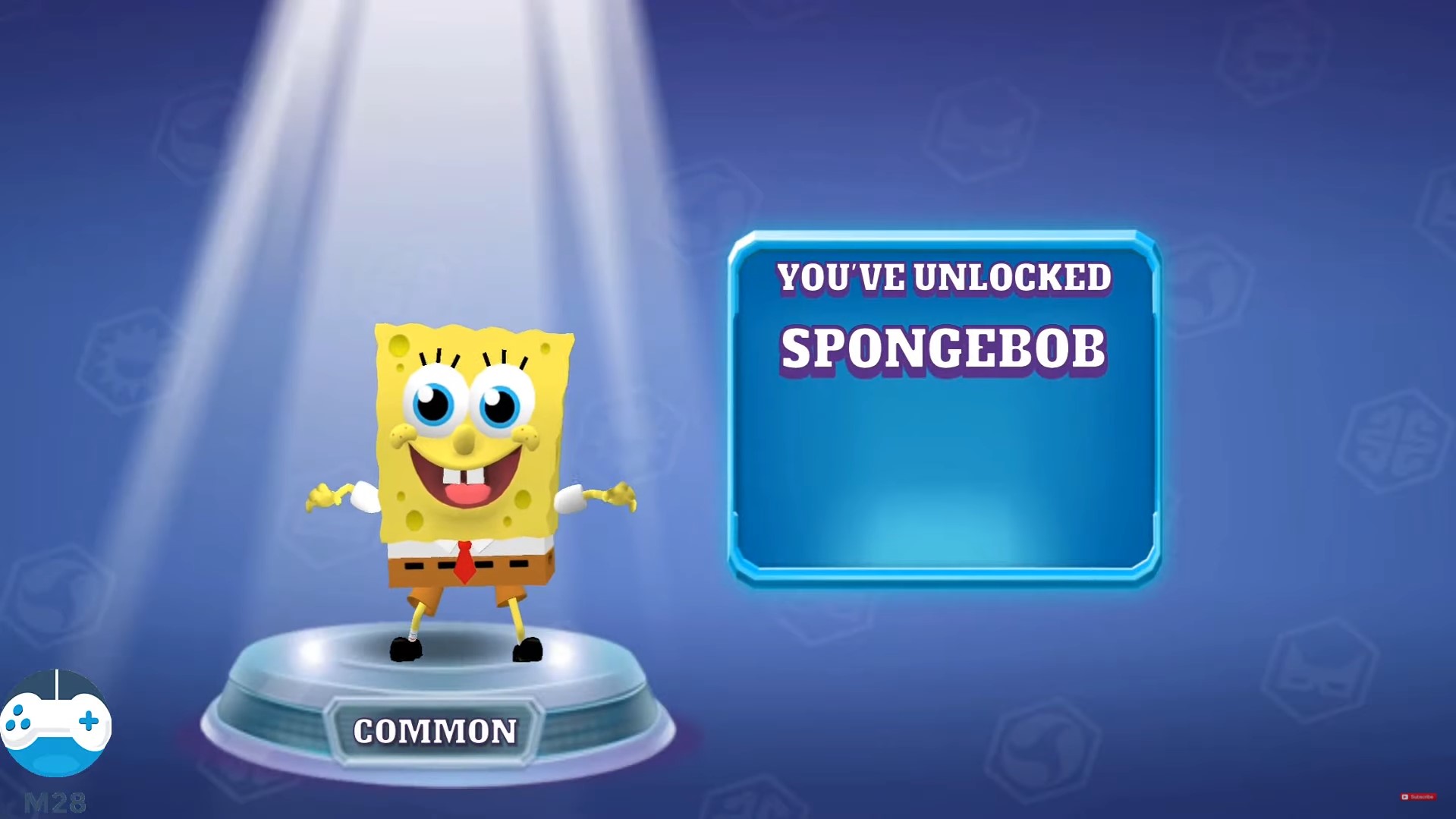 SpongeBob Squarepants
SpongeBob SquarePants
Patrick Star
Sandy Cheeks
The Quickster
The Elastic Waistband
Abrasive SpongeBob
Squidward Tentacles
Karate Island Sandy
Hey Arnold!
Arnold Shortman
Helga Pataki
Rise of the Teenage Mutant Ninja Turtles
Raphael
Michelangelo
Leonardo Donatello
Rugrats
Angelica Pickles
Tommy Pickles
Reptar
Purple Reptar
The Loud House
Lincoln Loud
Luna Loud
Clyde McBride
Ace Savvy
One-Eyed Jack
Rocko's Modern Life
Invader Zim
Avatar: The Last Airbender & The Legend of Korra
The Fairly OddParents
Timmy Turner
Cleft the Boy Chin Wonder
Danny Phantom
Danny Phantom
CatDog
My Life as a Teenage Robot
The Adventures of the Kid Danger
Is your favorite Nickelodeon character part of the list? Well, don't be sad if your favorite character is not yet on the list. Every time the developer updates, there's a big chance of new characters and themes. So, you better watch out if your favorite character will be part of the Super Brawl Universe.
How to Upgrade Your Super Brawl Universe Characters?
As you join different game modes, it allows you to open chests. Upon opening a chest, there is a possibility that you will find new characters or identical brawler cards. Those duplicate ones can be used in upgrading your brawlers.


By collecting these duplicated cards and meeting the corresponding number of cards needed to upgrade the brawler, you will notice an animated arrow beside your brawler's picture, which means it is ready to be upgraded. All you have to do is tap it, and your brawler is ready to go!
Additionally, slime enables you to increase the character's level. If you want to open more chests, you can try the option of spending diamonds. Aside from chests, you can also use diamonds in buying heal and restoring energy.
Final Thoughts
Are you ready to battle your favorite Super Brawl Universe Character in 1vs1? Or release your finest brawlers in a 3vs3 battle? Is your favorite Nick character part of the list of playable characters? If yes, good for you! But, if not yet, don't feel down; time will come for that character to be part of the roster.
If you are looking for a suitable arcade game perfect for any age, Super Brawl Universe will definitely fit your preferences. To know more about this exciting action fighting game, updates, and more, stay in the loop!