Each MOBA game is unique, mainly because of its hero roster. These games share similar gameplay strategies, with the primary goal being to destroy the opposing team's central building. In Onmyoji Arena, there are over 100 Onmyoji characters and they're called Shikigamis. These Shikigamis are divided into six categories, each with its own stats, abilities, passives, and special qualities.
For beginners, understanding which Shikigamis are excellent and which ones are not can be quite challenging due to the vast diversity. Apart from learning the game controls, flow, and basics, knowing the wide array of Onmyoji Arena characters is crucial for success. This knowledge will help you plan and counter the enemy's moves effectively. Considering this, let's explore the top-performing Shikigamis in the game, also known as Tier S+. We'll take a quick look at them to understand their strengths and abilities.
Kani Hime
Meet Kani Hime, the mighty Onmyoji Shikigami in the game. Her abilities make her a formidable Tank on the battlefield.
Ability 1: Conch Hammer – With this move, she deals significant damage to her enemies and secures her own survival.
Ability 2: Vice Grip! – This skill restricts the enemy's movement, making it difficult for them to escape or reposition.
Ability 3: Crab Pounce! – With this powerful move, Kani Hime pushes her foes into terrain, leaving them stunned and vulnerable.
As a Tank, she excels in absorbing damage and protecting her team. Her specialty lies in charging at opponents while also dealing damage effectively. For the best results, it's recommended to take her on the Top route during the game.

Ootakemaru
Introducing Ootakemaru, the skillful Samurai of Onmyoji Arena. He's currently one of the strongest Onmyoji male characters in the game. Learn how to harness his abilities to gain an edge on the battlefield.
Ability 1: Hillcry: Thunder's End Stage – Use this skill to inflict damage upon your foes and weaken them. MSPD Bonus and Ability 2: Hillcry: Heavenly Drum's Slow Effect – Utilize this combo to swiftly close the distance between you and your target. When your Energy gauge is full, unleash the power of Ability 1: Hillcry: Thunder's Second Stage – This move deals substantial damage to your enemies.
For ultimate control, Ootakemaru's special skill, Unlimited Blade Prison, can banish enemies, allowing you to focus your attacks and take them out. As a DPS Samurai, Ootakemaru excels in dealing damage. For optimal performance, follow the Top route during the game.

Maestro
Meet Maestro, the powerful Shikigami Mage in Onmyoji Arena, with unique abilities that can turn the tide of battles.
By combining Ability 1 with Ability 2, you can strike the target multiple times, dealing even more damage to your foes. However, be aware that Ability 4 starts with low damage. To make it more potent, charge it up by landing hits with other abilities or basic attacks.
As a Burst/Carry Mage, Maestro specializes in dealing devastating damage to opponents, making them a force to be reckoned with on the battlefield. For the best results, lead Maestro down the Middle route during the game.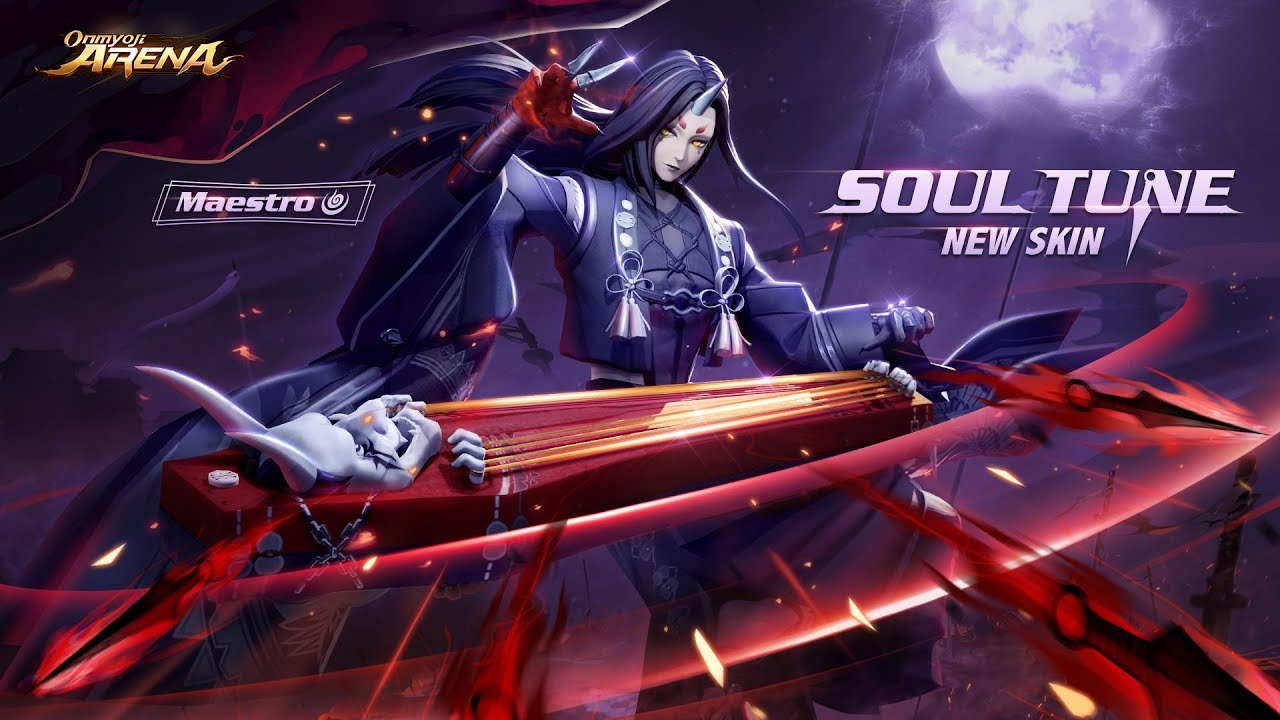 Kidomaru
Kidomaru is a skilled Marksman/Ninja in Onmyoji Arena, with a set of distinctive abilities that bring power to your battles.
To make the most of Kidomaru's skills, start by using basic attacks to gather four imps. Once ready, unleash Ability 2 to control and hinder your enemies. For dealing damage, pair Ability 1 with the imps you've gathered. Ensure there are enough Imp Scouts on the battlefield to relentlessly pursue and attack your foes.
During intense teamfights, don't forget to utilize Kidomaru's ultimate ability, which grants an Attack Speed bonus and rapidly generates imps. As a Burst/Charge specialist, Kidomaru excels in delivering powerful attacks quickly. For the best results, guide Kidomaru on the Bottom or Jungle route during the game.

Enma
Enma is a versatile champion that excels during the early game in wearing down opponents and collecting Spirit counts. Once certain conditions are fulfilled, she can activate her ultimate ability to enter the powerful Pressured state, allowing her to deal damage to enemies from a distance using basic attacks. If she manages to land consecutive basic attacks on an enemy while in this state, she can deliver a massive amount of damage.
Enma's role in the game is a combination of Marksman and Mage, making her a great choice for dealing sustained damage to her foes. For the best results, she is recommended to be played in the Bottom or Middle lanes.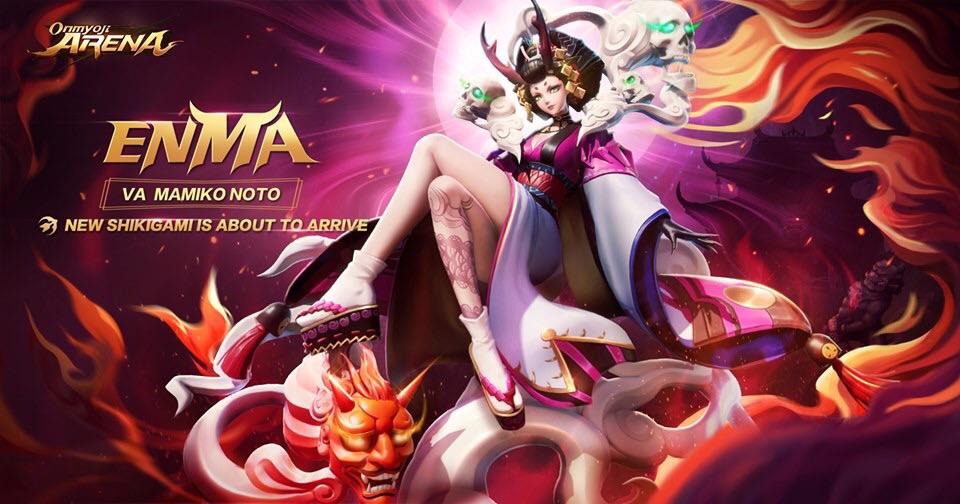 Momo
Meet Momo, the supportive champion with a unique playstyle! To be effective in battle, Momo excels at harassing opponents using her Ability 2. Additionally, she can use her Ability 1 on allies who are likely to engage enemies before a fight, providing them with an advantage. When it's time to deal more damage, Momo can rely on her Ability 3 to amp up her offensive capabilities.
Momo's true strength lies in her role as a Support. She shines in providing assistance and regeneration to her team, making her a valuable asset in any match. To make the most of her abilities, it is recommended to position Momo in the Bottom lane during the game. And in crucial team battles, be sure to strategically deploy her Ultimate Ability in the area where the action unfolds for maximum impact!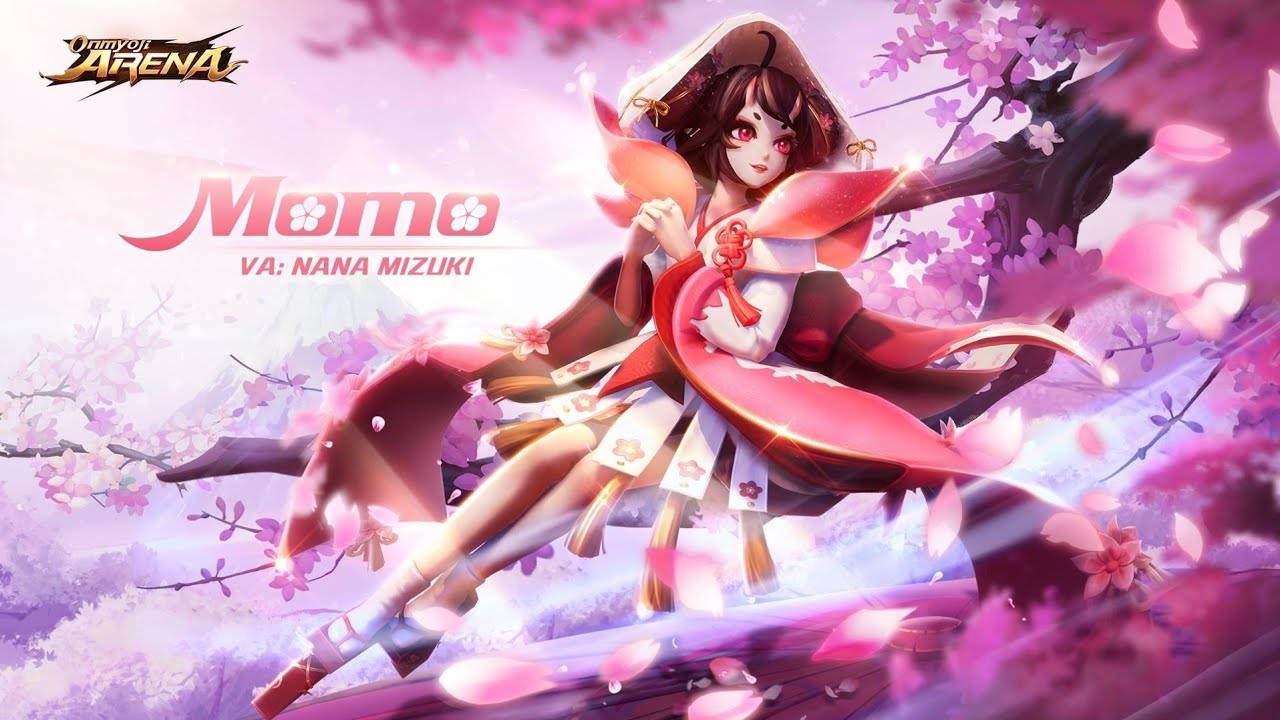 Hako Shoujo
Hako Shoujo is the master of control and support! In battle, she cleverly employs her abilities to gain an advantage. First, she watches for the right moment to use Ability 2: Glittering Shield, allowing her to stay close to the enemy. Once she's in position, she quickly casts Ability 3: Retrace, boosting her Movement Speed and preventing the target from escaping.
But that's not all! Hako Shoujo has an impressive Ultimate Ability called the Treasure Box. When the enemy falls into the Infatuated state, she uses this powerful move to capture and transport the target directly to her team, sealing their fate. Hako Shoujo's true calling is as a Support champion. Her skills are perfect for harassing enemies and taking control of the battlefield. For the best results, guide Hako Shoujo to the Bottom lane during the game, where she can truly shine and lead her team to victory!

Kusa
Meet Kusa is known for her recovery and carry abilities! She utilizes the transmissive healing power of Ability 1 and the long-range HP absorption of Ability 2 to gain a strong advantage over her opponents. In team battles, Kusa's strategy shifts. She relies on the crowd control effects of Ability 3 to immobilize the enemy, creating opportunities for her team to strike. And when the time is right, Kusa unleashes her ultimate ability, providing healing support to all her allies across the entire map.
As a Support champion, Kusa's primary role is to provide recovery and assist her team in carrying out their objectives. To make the most of her abilities, it's recommended to position her in the Bottom lane during the game. Kusa's unique skills and healing prowess will be a valuable asset to lead her team to triumph!

Mushishi
Mushishi has the power to toggle between two unique states: Butterfly Dream and Self-actualization. Each state has its advantages in battle. In the Butterfly Dream state, Mushishi excels at dealing damage, while in the Self-actualization state, she becomes a master at chasing down enemies. To maximize Mushishi's potential, timing is key. Strategically decide when to switch between the two states based on the needs of the battle, whether it's for launching a powerful attack or bolstering your defenses.
Mushishi's main role on the battlefield is as a Support champion, specializing in providing support and buffs to her team. For optimal performance, guide Mushishi to the Bottom lane during the game, where she can make the most significant impact and assist her allies in securing victory!

Which of the Shikigami in Onmyoji Do You Want in Your Team?
In Onmyoji Arena, the vast diversity of over 100 Shikigamis brings a unique and exciting dimension to the strategy game. For beginners, mastering the strengths and abilities of these characters is essential for success on the battlefield. Understanding the top-performing Shikigamis can be a game-changer.
Mastering these top-performing Shikigamis will not only enhance your gameplay experience but also open up a world of endless possibilities in the realm of MOBA gaming. So, step into the arena, choose your favorite Shikigami, and lead your team to glorious victory! May the spirits guide you on your path to greatness!