Published by Better Life, Paint by Number offers a relaxing gameplay for everyone—both kids and adults. It's an art drawing game that's easy to follow because you can paint images by simply following the numbers. Paint by Number app is the perfect choice if you're searching for a color by numbers for adults online. It's one of the best free paint by numbers app you can play right now.
There are tons of images you can choose from, and all of them have lovely colors that can make up the whole masterpiece. Despite being a simple coloring casual game, this offers a lot of benefits to its players. Read on below to know what these benefits are:
Reduces Stress & Anxiety Levels
Paintings and art, in general, can make a messy and all-over-the-place mind calmer. Adults who see lovely pictures seem to be much happier and relaxed because it takes their minds off things. Overall, it's a fantastic way to get pent-up emotions out while slowly feeling better. So, even if you're not artistic, playing Paint by Number can help release stress and anxiety just by coloring.
Increases Your Attention Span
Paint by Number can help increase and enhance your attention span in many ways. However, since most of these games consist of images with tons of numbers, you need to concentrate and correctly fill out the numbers with the right hues. You have to choose the right color and look for the numbers on the screen to ensure that you make the right images.
Revel At Your Successes
After working hard to fill out the spaces with the right color, being able to complete an image can make you feel happy because you are successful. Some people can't complete a picture right away, especially if the photos have small spaces. So, once a piece is finished, you experience a great sense of achievement. As a result, your self-confidence improves, and you're encouraged to create more artwork. Sooner or later, you can finish all levels in a short amount of time.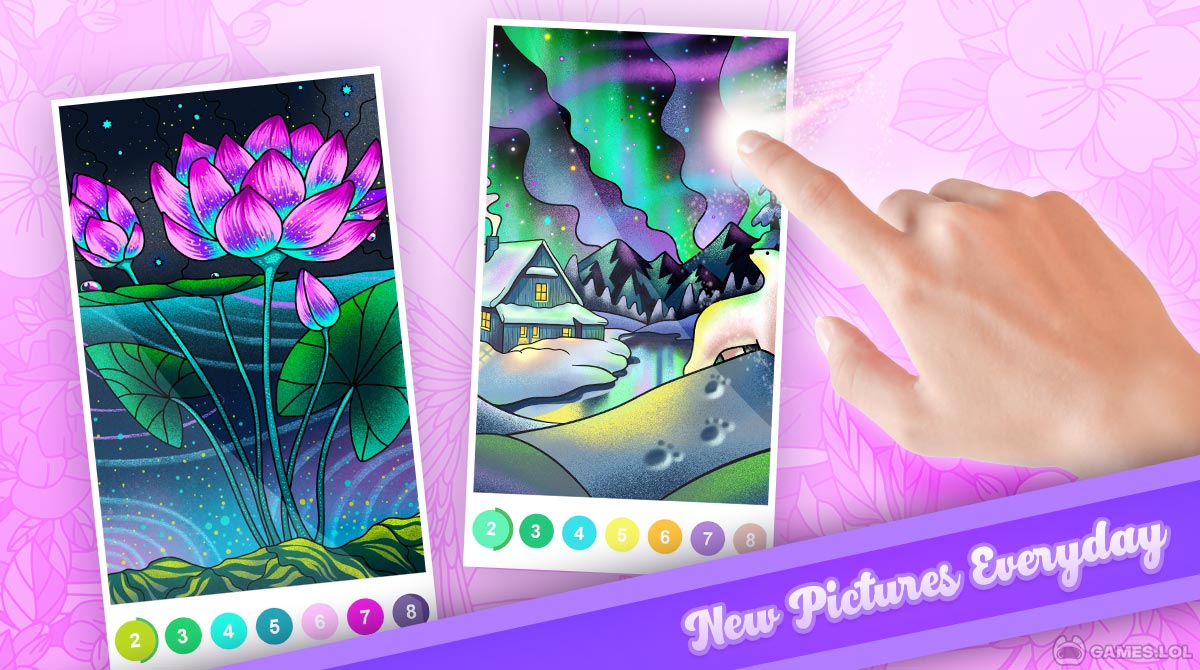 Similar To Meditation
Painting patterns and other beautiful images can help your brain become more present and at peace with your surroundings. It's a lot like meditating without keeping your eyes closed because your brain is doing one thing continuously. So, if you want to meditate in a different way, you might want to try playing Paint by Number to help you become focused while finishing beautiful patterns such as Mandalas and Flowers.
Enhances Problem-Solving & Organizational Skills
As we grow old, our brain is not the same as it once was. Sometimes, we forget to do things correctly, especially if we haven't done it for so long. As a result, you become "rusty," as other people might say. But when you play brain-developing games such as Paint by Number, your cognitive function is enhanced and improved. It's the perfect game for older adults to play, especially those with dementia. Overall, it will improve your problem-solving and organization skills. So, if you know someone that's showing signs of being forgetful, make them play Paint by Number.
Cultivates Patience
Once you play Paint by Number, you will have to become more patient because these kinds of games are very detail-oriented. In order for you to create the perfect images, you need to be meticulous with every tiny detail. For example, some shapes are so small and you can't almost see them, but you still need to fill them with the right colors. If you don't have a lot of patience, Paint by Number will force you to cultivate your patience and stretch it a bit while emphasizing small details.
Still don't understand what the fuss is all about? You'll never know unless you try the app yourself! Download Paint By Number here and start a coloring session that will certainly free you up from stress and anxiety. Don't worry, it's free to use on PC!