Many people think that the phrase 'video game players' is a term referred only to hardcore gamers who are passionate about gaming. But that's not true at all. Not all video games are hardcore that requires hours of playing and dedication. You don't always have to grind to become better or win the game. There are also casual games that are designed for people who just want to play a game and enjoy it. These kinds of games are usually simple and easy to learn.
In casual games, you don't need to spend hours grinding to become a good player. No doubt that these types of games can be a bit addictive to play, but they won't necessarily require you to play to progress. They're games that you can pick up and play for a few hours or minutes and then not mind them for days or weeks without worrying about your rank or status. And by the time you want to play them again, there is nothing you really missed. It will still be where you left it before.
If you think you are a casual gamer, then there are enough games for you here on Games.lol. Read on and we'll identify 6 of the best casual games you can play on PC.
Helix Jump
One of the best casual games that you can play is Helix Jump. Developed by a known game publisher, Voodoo, it's a simple game where your goal is to get the bouncing ball to the bottom of the pillar. However, there are platforms and obstacles on the pillar preventing the ball from going down. You must rotate the pillar and make use of the gaps to bring the bouncing ball down.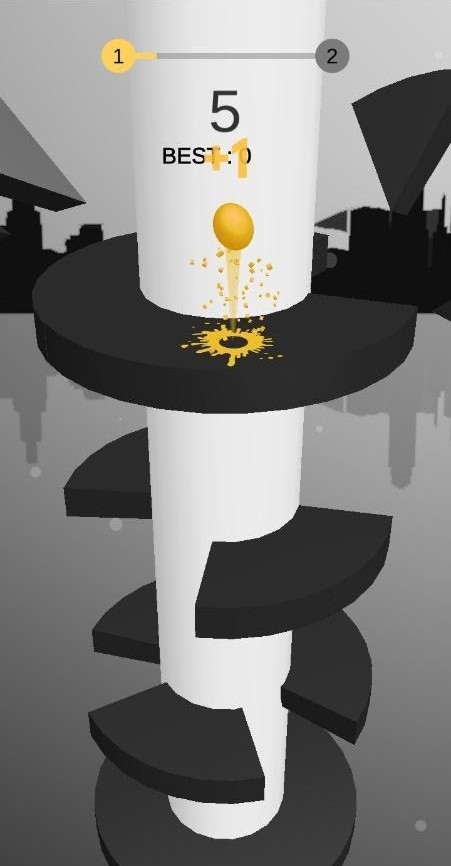 Also, you have to watch out for platforms or obstacles that vary in color. If the ball touches it, it will be game over and you will have to repeat the level to try again. It's a fun and simple game to play that offers a bit of challenge, especially as you progress further.
Crossy Road
Another great casual game to play is Crossy Road. It's an endless runner game where your goal is to make your character travel as far as possible. But to do that, you'll have to cross roads, train tracks, rivers, and so on. But crossing the roads can be difficult as they're always full of vehicles, trains, or moving logs, etc.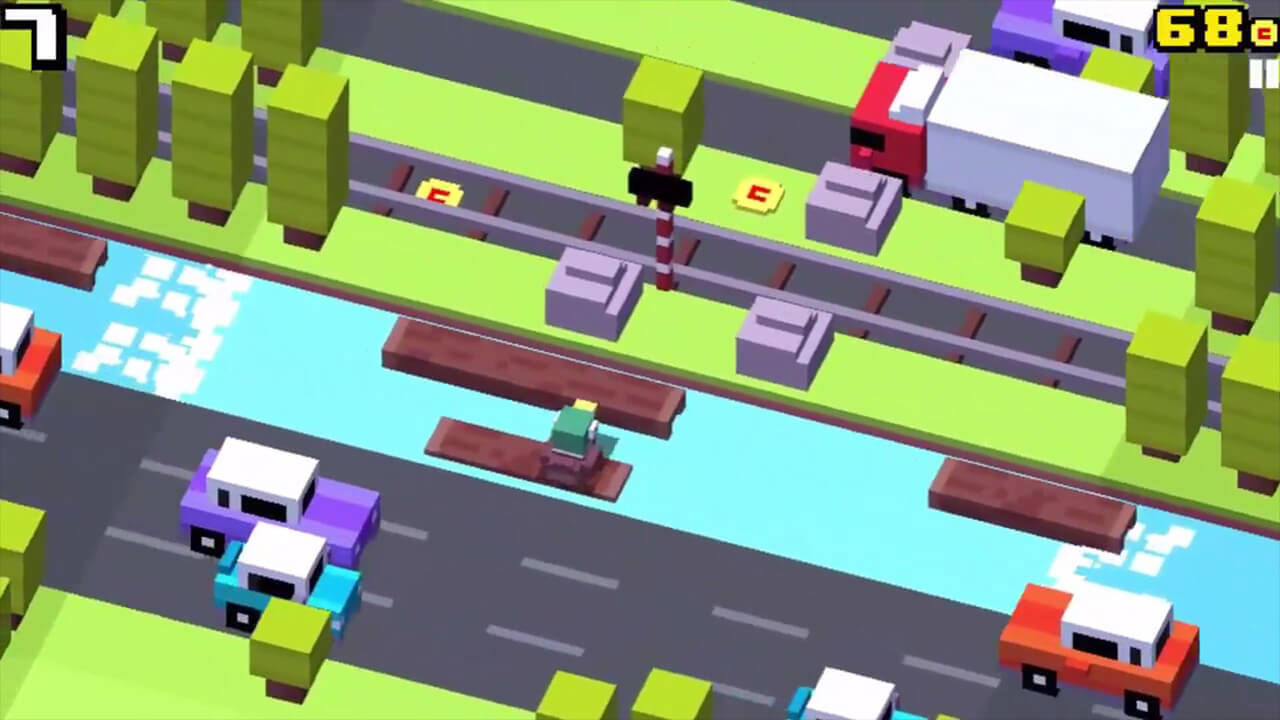 The very simple gameplay of Crossy Road is very addictive since you'd likely want to start over when you end the game prematurely. This will trick you into thinking that you're not playing the game that long since it can end rather quickly than you expected. You will likely find yourself playing this game repeatedly for hours, trying to beat the old score that you got a minute ago.
Two Dots
An easier casual game that you can play is Two Dots. It's a puzzle game where you just connect similar colored dots together. You can connect as many of them as possible, however, you can only connect them either horizontally or vertically. The game has many different levels and the goal is to eliminate a certain number of dots using the number of moves that are given to you per level.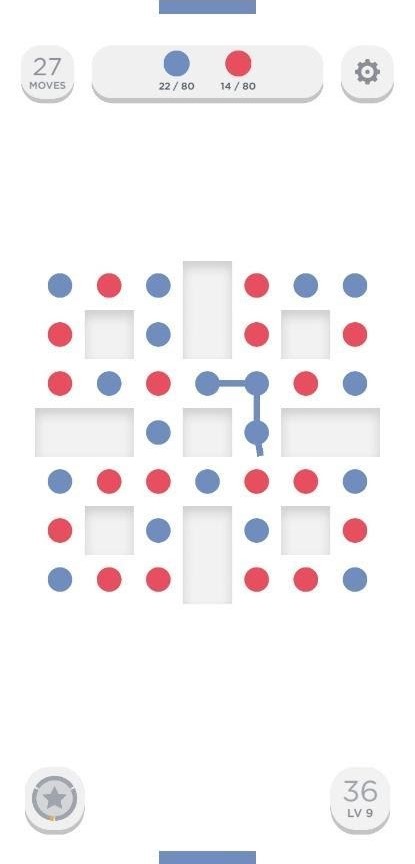 If you run out of moves, it will be game over and you have to repeat the level. If you happen to make a square shape of dots, you can eliminate all the same-colored dots on the puzzle board. It's a simple but fun game with easy gameplay. It does become a bit challenging as you progress further.
Piano Tiles 2
If you're someone who likes music, then one casual game that's worth playing is Piano Tiles 2. It's a game where you get to play various songs with a piano. You just tap on the buttons on your screen to play; tapping, double-tapping, and/or holding the keys longer to create the desired rhythm. The difficulty of the game will vary depending on the song you choose to play.
The great thing about this game is there's an option for you to play in a friendly battle against another player. This will allow you to test your piano tile playing ability and see who's the best.
Rise Up
Do you like balloons? Well, whether you like them or not, the casual game Rise Up is something you'll enjoy playing. Like most of the casual games on this list, this one also has simple and easy-to-learn gameplay. However, it's also a bit challenging. Your goal here is to protect the balloon from the various obstacles you'll encounter as it rises.
Instead of making the balloon move, however, you will move the obstacles out of the way instead. You control a white dot that can move various obstacles so they're not in the way when the balloon passes. Simple gameplay, but very challenging, especially since obstacles in various levels differ. And when you repeat the level, the obstacle changes so there's always an element of surprise.
Fishdom
Last, but certainly not least is the puzzle game, Fishdom. It's a puzzle design game where you decorate and put various fish in your own aquarium. Your goal is to make your aquarium beautiful to earn beauty points. But decorating and buying fish cost coins. To earn coins, you need to play a match 3 puzzle and beat it. Some mini-games also become available from time to time to help you earn more coins.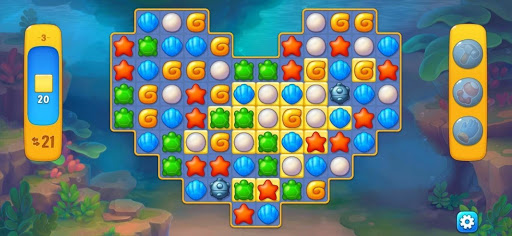 Your fish and decoration can also earn you coins from time to time, but the match 3 puzzle is the fastest way to earn them. It's a fun casual game that mixes puzzles with decorating.
There are many more different casual games that you can play. But the ones mentioned here would be a good start for you. They're simple and easy to learn, but they also provide a lot of challenges, making them very fun to play.