Arcade games have been a cornerstone of the gaming industry for decades. They're the quintessential video games; the pioneers that paved the way for today's gaming marvels. Arcade games, which first gained popularity in the public spaces like malls and amusement arcades, are known for their simple yet addictive gameplay, colorful graphics, and the sheer fun they provide. Over time, these games have proven their timeless appeal, with players all over the world continuing to enjoy them throughout the years.
Today, the legacy of arcade games lives on not just in modern arcades, but also on our personal computers. Many of the classics have been adapted to PC, allowing us to relive the nostalgia and excitement from the comfort of our homes.
When it comes to the best arcade games for PC, these 10 games have stood the test of time, continuing to captivate players with their engaging gameplay and iconic characters. Here's a look at these classic games that have captured the hearts of many:
1. Pac-Man
Pac-Man game, developed by Namco Bandai Games, is a testament to the adage, "simplicity is the ultimate sophistication." You control Pac-Man, a yellow circular character who must navigate through a maze filled with dots. Eat every dot while avoiding the four brightly colored ghosts that wander the maze.
Power pellets, strategically placed in the corners of the maze, make the ghosts vulnerable for a short time, allowing Pac-Man to eat them for extra points. The game requires strategic planning and quick reflexes, keeping players engaged as they progress through the levels.

2. Super Mario Run
Building on the beloved Super Mario series, this auto-runner video game from Nintendo brings the magic of Mushroom Kingdom to PC. Mario runs forward automatically, and your job is to control his jumps to avoid obstacles, defeat enemies, and collect coins. With different worlds presenting unique challenges, Super Mario Run offers an engaging experience that combines nostalgia with modern gameplay mechanics.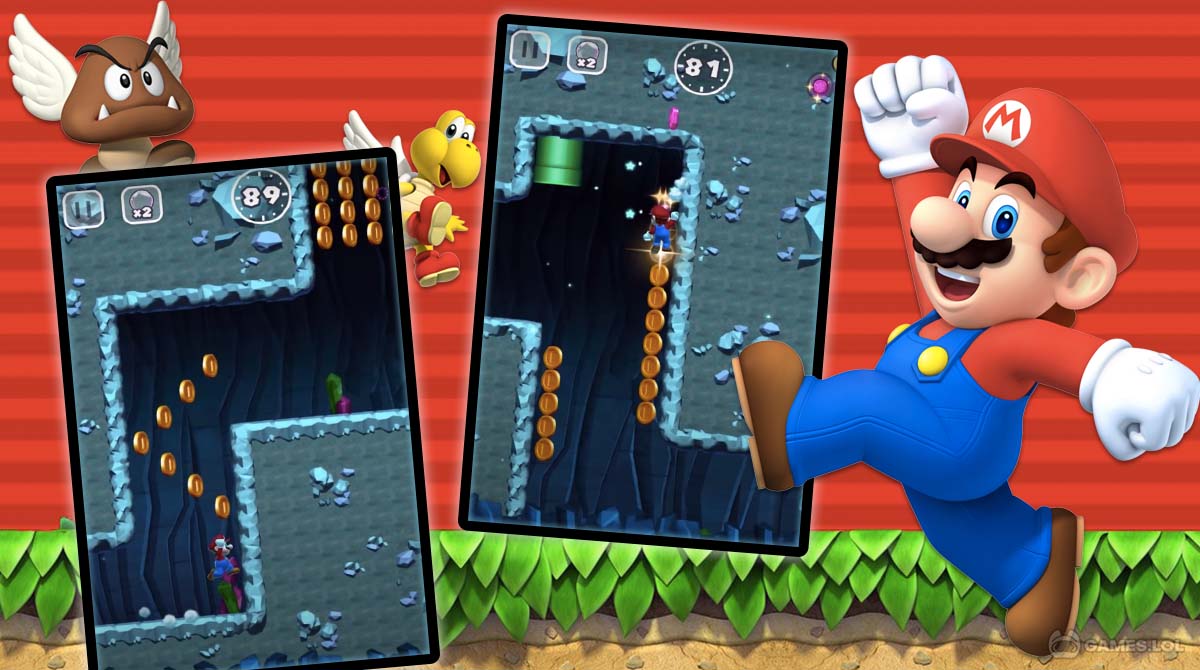 3. Candy Crush Saga
This match-three puzzle game from King has become a global sensation. When players swap adjacent candies, they can create chains of three or more of the same color, which vanish and let new candies fall from the top. With various types of levels that challenge you to reach a certain score, clear jelly-filled spaces, or bring special ingredients to the bottom of the screen, Candy Crush Saga is a test of strategy and quick thinking.

4. Temple Run
Created by Imangi Studios, Temple Run is an endless running game where you control an adventurer fleeing from demonic monkeys after stealing a cursed idol from a temple. While collecting coins to upgrade power-ups and unlock new characters, the player must run, jump, slide, and turn to avoid obstacles. It has become popular among players of all ages due to its fast-paced gameplay and simple controls.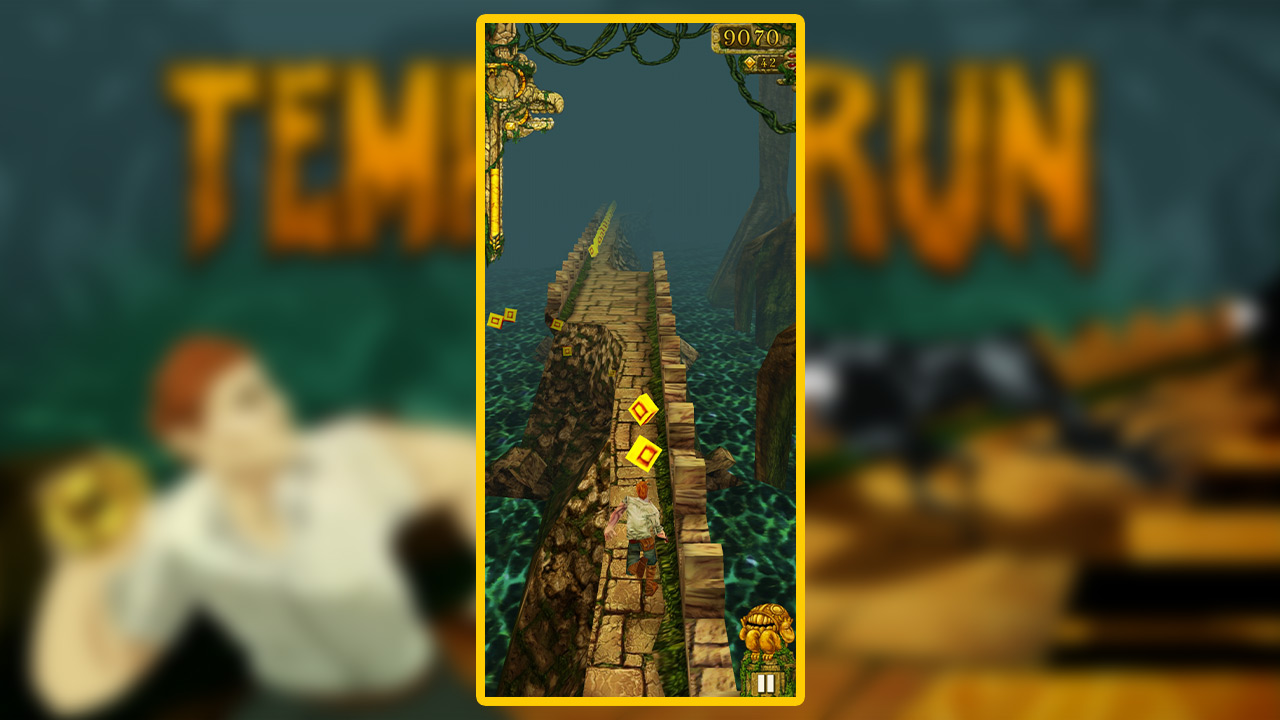 5. Crossy Road
Hipster Whale's Crossy Road is a modern take on the classic arcade game Frogger. Your goal is to navigate your character through busy roads, rivers, and train tracks without getting hit by cars, drowning, or getting caught by a hawk. With simple tap and swipe controls and a wide variety of playable characters, Crossy Road offers endless fun.

6. Subway Surfers
In this game from Kiloo, you play as a youthful graffiti artist running along subway tracks to escape from an inspector and his dog. While collecting coins to buy power-ups and cosmetic items, you must avoid trains, barriers, and other obstacles by jumping, rolling, or changing lanes. Its vibrant graphics and engaging gameplay have made Subway Surfers a favorite among players worldwide.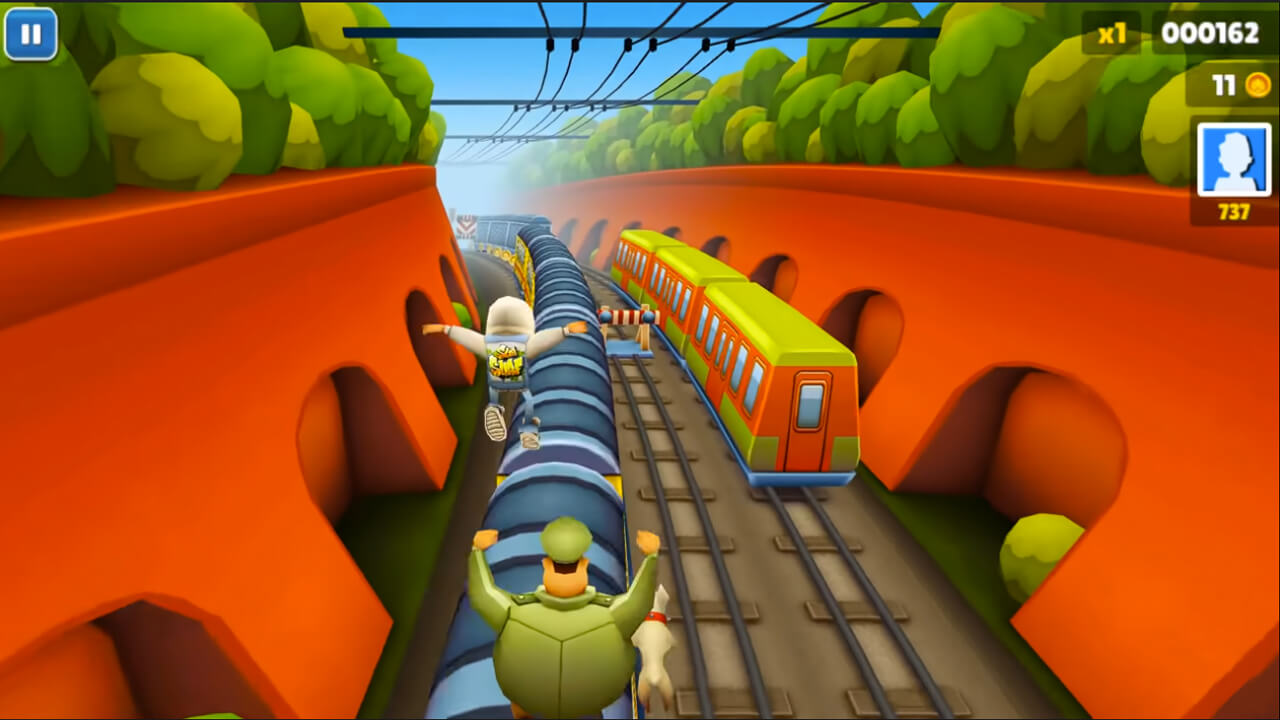 7. Smash Hit
This unique game from Mediocre AB transports players to an abstract world of glass. You move forward automatically, and your task is to throw metal balls at glass objects and obstacles in your path. Smash Hit is synced to music, creating an immersive audio-visual experience that requires good timing and aim.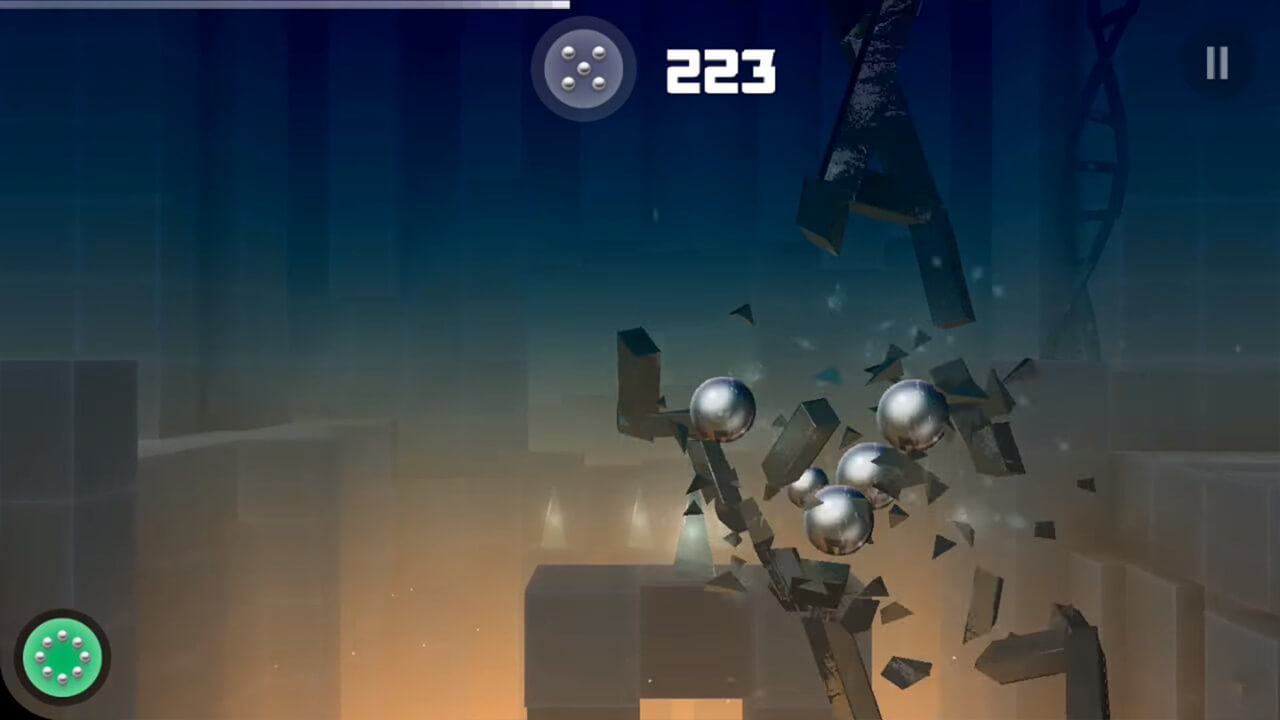 8. Jetpack Joyride
Playing this side-scrolling endless runner game from Halfbrick Studios, you take control of Barry Steakfries as he uses snatched jetpacks to move around a lab. Your objective in Jetpack Joyride is to move as far as you can while collecting coins, avoiding dangers, and completing missions to earn rewards.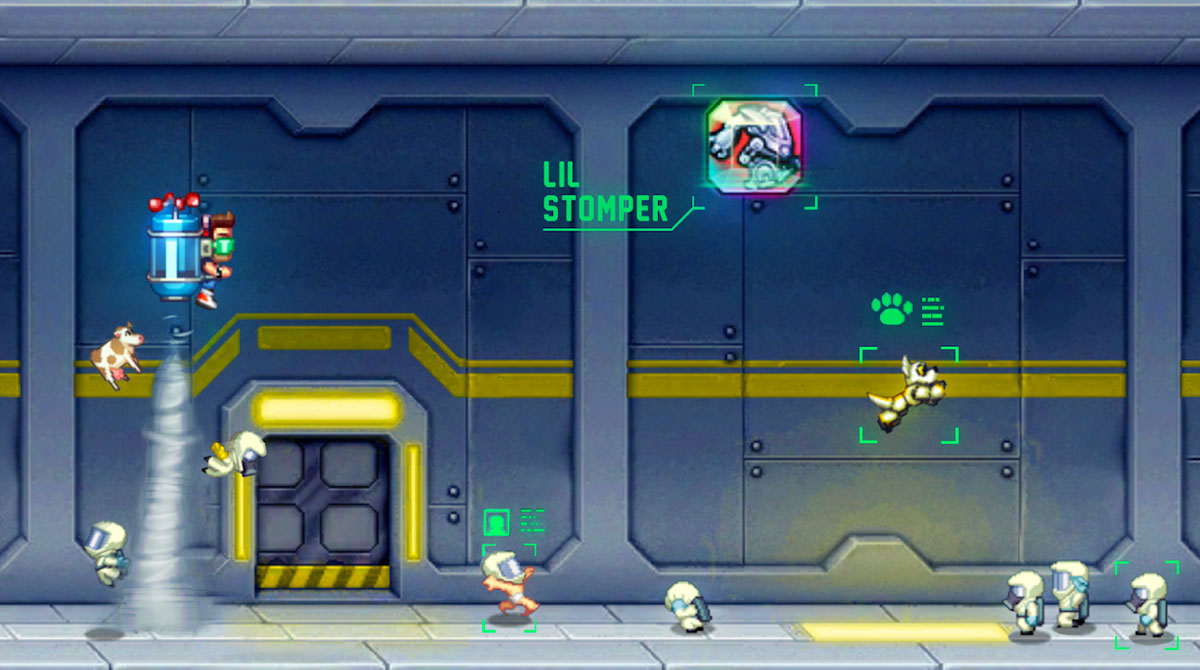 9. Sonic Dash – Endless Running
SEGA's Sonic Dash allows players to control Sonic the Hedgehog in an endless running adventure. In this frantic and fast-paced game, you run, jump, and spin across stunning 3D environments, dodging difficult obstacles with your finger.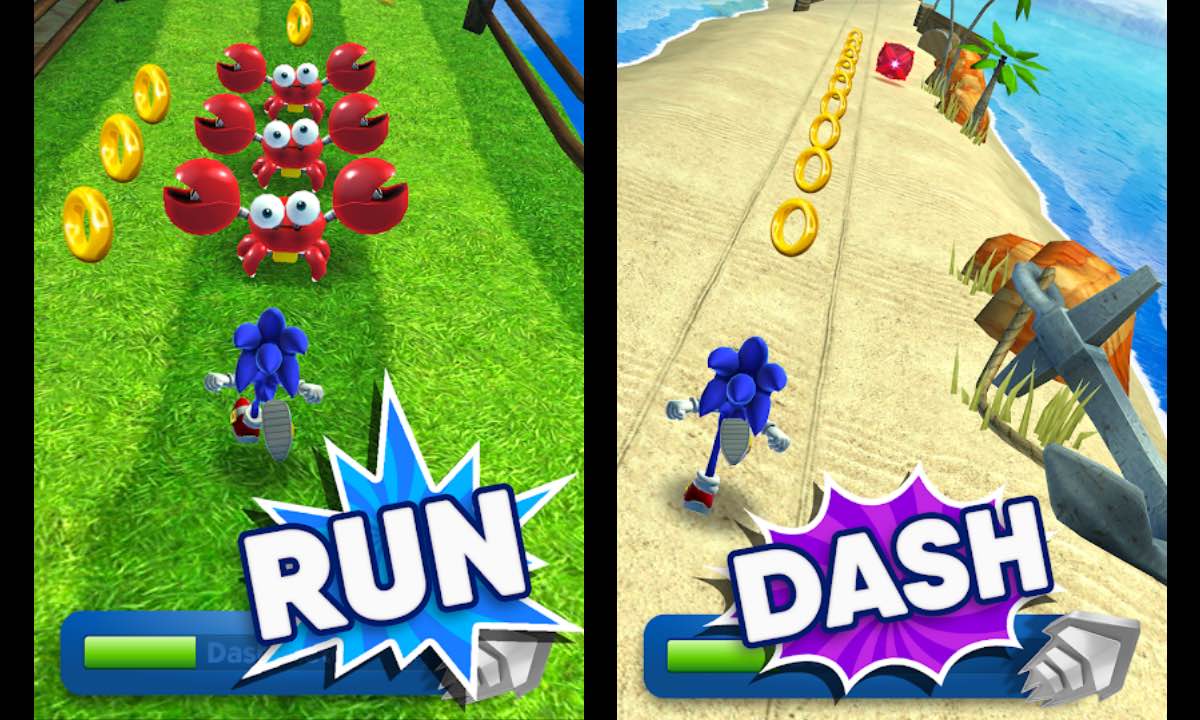 10. Hungry Shark Evolution
In Ubisoft's aquatic adventure, you control a very hungry shark in the vast ocean. Your goal is to eat as much as possible to grow and evolve your shark, while avoiding dangers like mines and enemy sharks. With a large open world, plenty of upgrades, and lots of things to eat, Hungry Shark Evolution offers a unique and exciting gaming experience.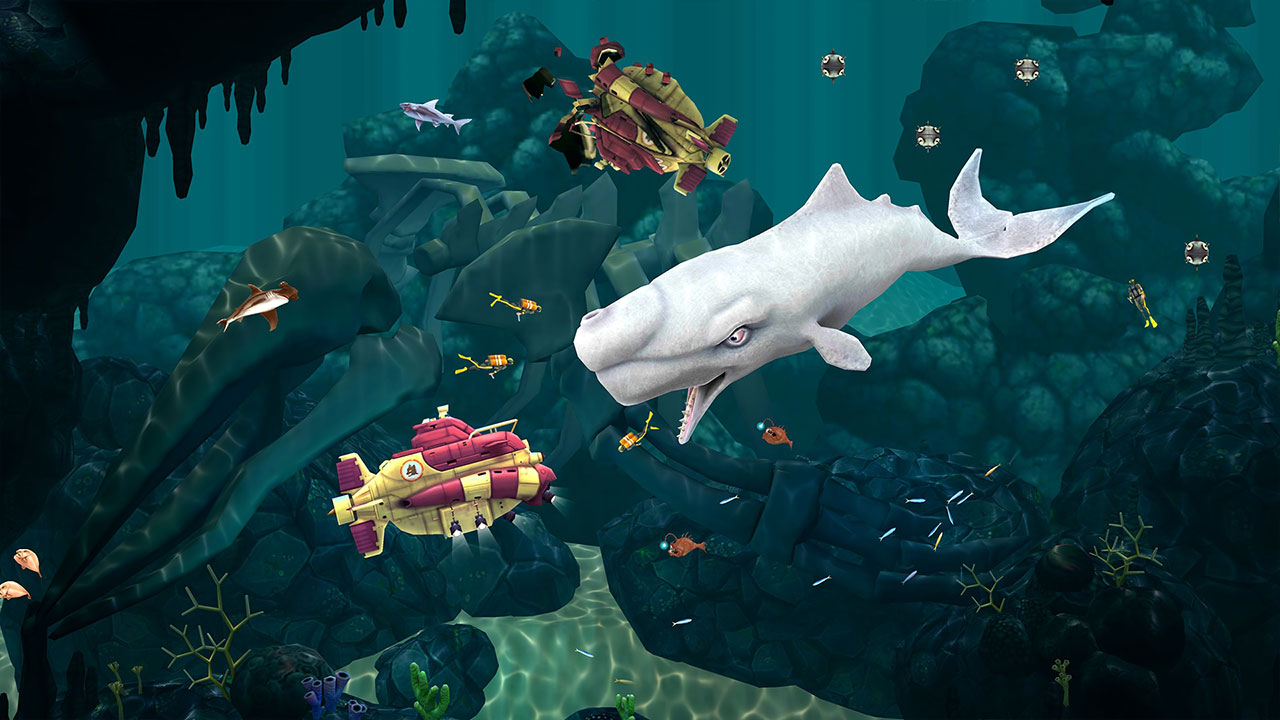 The Exciting World of Arcade Games on PC
In conclusion, the world of arcade games on PC offers a vast array of experiences, from classic maze navigations like Pac-Man to endless runners like Temple Run and Subway Surfers. Whether you're looking for a nostalgic trip down memory lane or seeking new challenges in modern interpretations, these games provide endless hours of fun and entertainment.
They prove that arcade games, with their simple yet captivating gameplay, have stood the test of time and continue to be a beloved genre in the gaming world. So, why wait? Dive into these fantastic arcade games on PC and experience the thrill and excitement they offer. Happy gaming!