If you're looking to put your driving skills to the test, then Bus Simulator games are the perfect choice for you. You'll find that these games have gained immense popularity in helping people enhance their driving abilities. Although they are primarily designed for entertainment purposes, many players utilize them as a valuable resource. So, if you're interested in discovering some of the best bus simulator games for PC, keep reading!
10 Best Bus Games for PC
Let us introduce you to the top 10 Bus Simulator games that are perfect for your PC gaming adventures. Prepare yourself for an exhilarating journey filled with action and thrills. Immerse yourself in these games and brace yourself for the ultimate driving experience they have to offer.
Coach Bus Simulator
If you're eager to learn driving skills from a genuine coach, then Coach Bus Simulator is the perfect choice for you. It's the best bus game for PC that provides comprehensive training across various scenarios, allowing you to master the art of driving. Experience the thrill of transporting passengers from one destination to another in an incredible vehicle while showcasing the beauty of different places.
Immerse yourself in a realistic open-world map within the game. Furthermore, the bus offers a sophisticated customization system, giving you the freedom to personalize it according to your preferences. You can even write anything you desire on the side of the bus, adding a unique touch to your driving experience.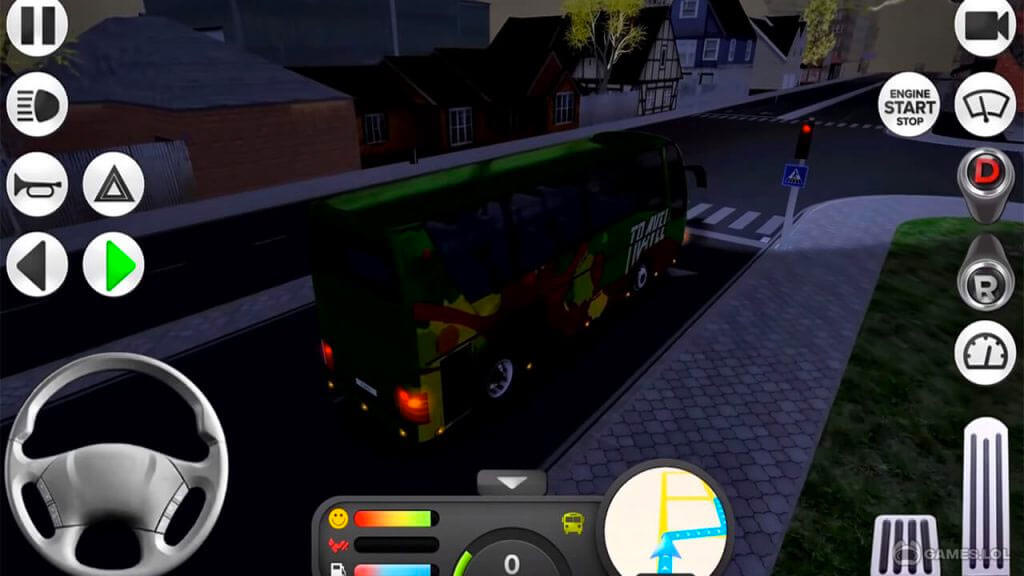 Bus Simulator: 3D Bus Games
Step into your own thrilling adventure with Bus Simulator: 3D Bus Games! If you're someone who enjoys the excitement of realistic coach bus driving and wants to explore a vibrant city environment, then this game is tailor-made for you. You can easily download this game for free and embark on a journey where you'll get to experience what it's like to be a professional bus driver in various engaging game modes.
Test your skills as you navigate through bustling city streets, conquer challenging tasks, and immerse yourself in the stunning graphics that bring the game to life. Don't miss out on the chance to play and download Bus Simulator 3D for free today! It's time to unleash your inner bus driver.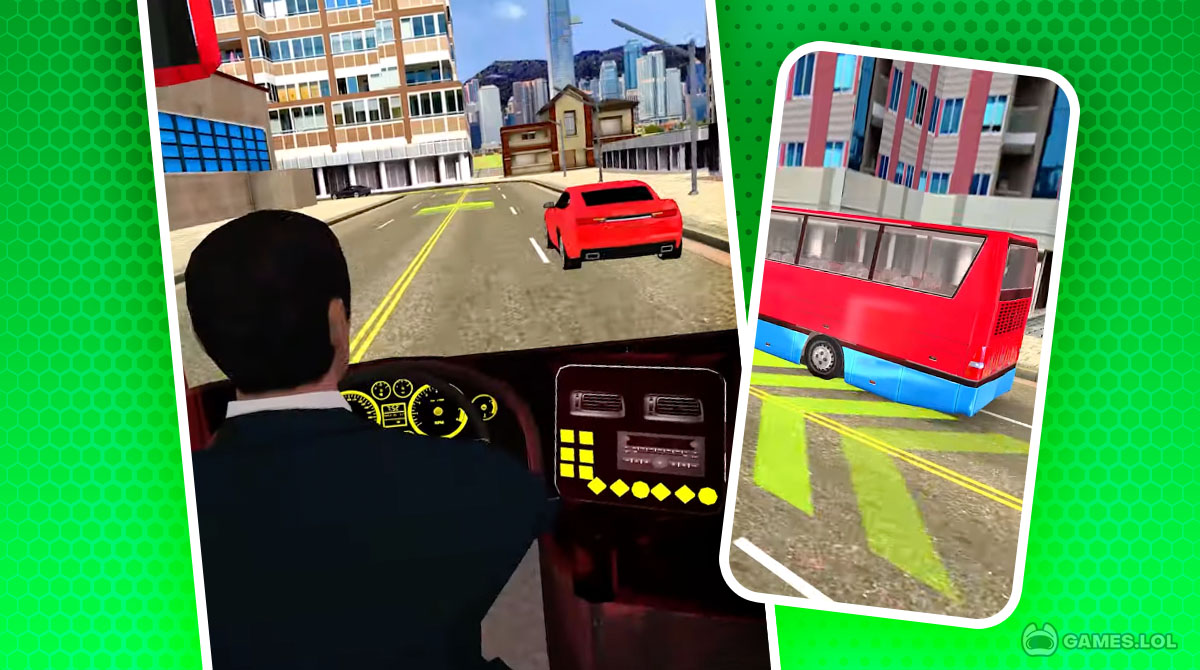 Public Transport Simulator
Ever wondered what it would be like to step into the role of a public transport vehicle driver, taking passengers to their desired destinations? Look no further than Public Transport Simulator, an immersive game that allows you to experience the thrill of this unique profession firsthand. Get ready to embark on an exciting journey where you'll operate a variety of public transport vehicles and ensure that people reach their destinations safely and efficiently.
As you dive into Public Transport Simulator, get ready for extensive driving sessions. Roam the bustling city, navigating through different locations as you pick up and drop off passengers. With the game's realistic vehicle controls, you'll have complete authority over how you handle the wheel. It's up to you to make the crucial decisions that shape your driving experience. Brace yourself for an array of missions, each presenting opportunities to pick up passengers, drop them off, or both.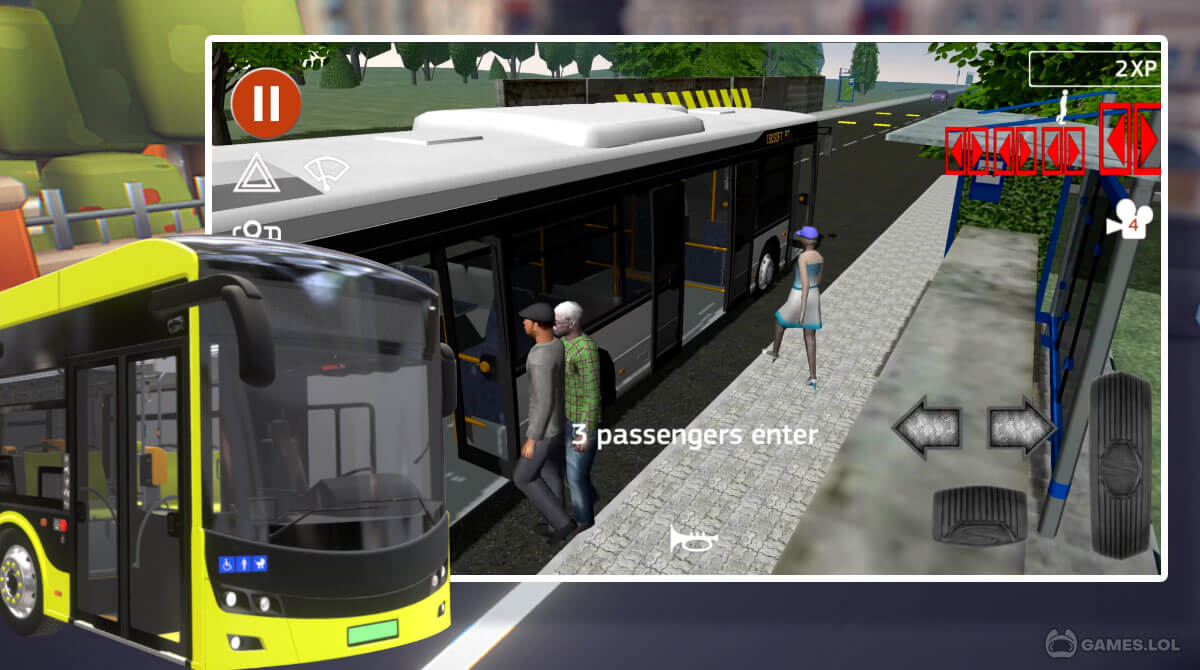 Bus Simulator – Bus Games 3D
Embark on an incredible journey as Bus Simulator – Bus Games 3D by Jima Apps invites you to step into the shoes of a real bus driver. Prepare yourself for an addictive and thrilling experience as you explore the world of tourist transportation in the most captivating and best bus simulator game for PC. With its lifelike maps, impressive selection of vehicles, and top-notch graphics, you'll be immersed in a truly realistic bus driving adventure.
As a dedicated public transporter bus driver, your mission is to pick up passengers from various bus stations and safely transport them to their desired destinations. This game is just one example of the many captivating bus simulator 3D games available, offering a multitude of challenging missions that will put your driving skills to the test. It's essential to hone your abilities behind the wheel to ensure a smooth and timely journey for your passengers.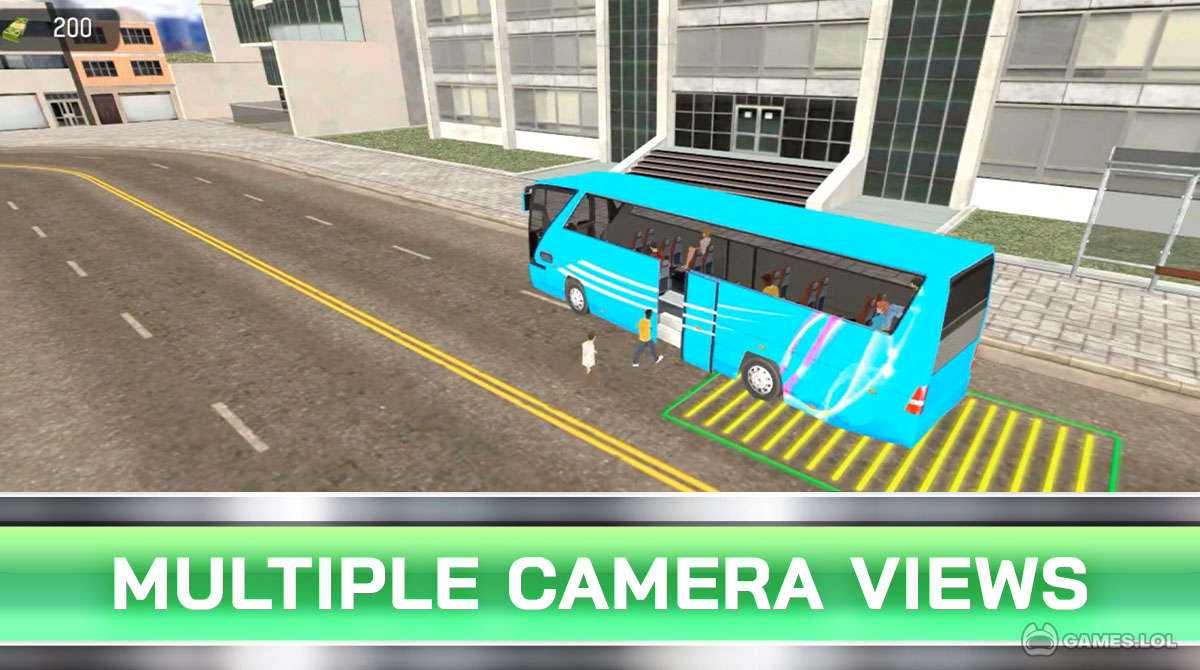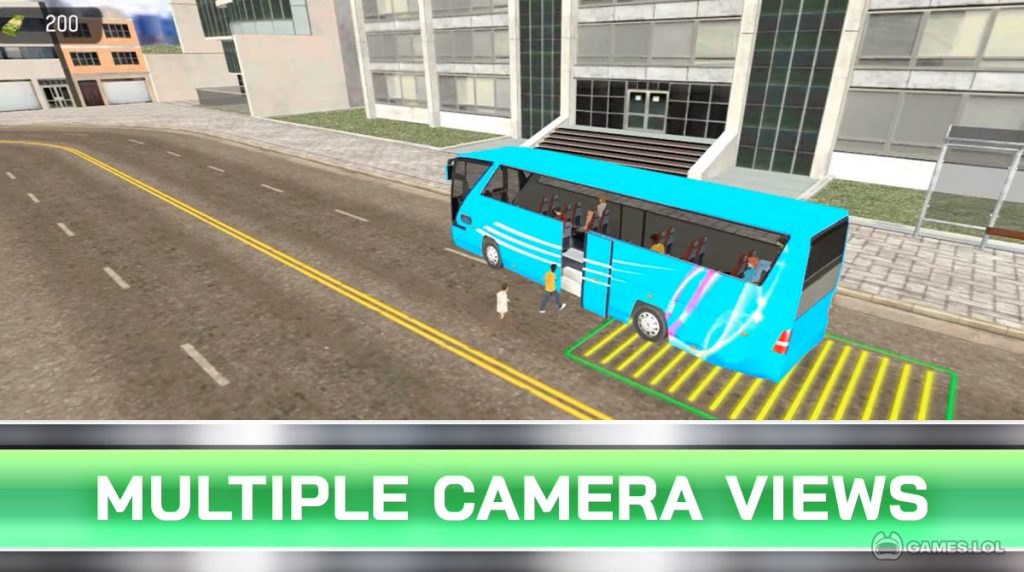 Bus Simulator Indonesia
Get yourself ready for an unforgettable adventure through the mesmerizing landscapes of Indonesia. Step into the shoes of a bus driver and experience the thrills firsthand with Bus Simulator Indonesia, lovingly known as BUSSID, created by Maleo.
What sets this Indonesia bus simulator apart is its unparalleled authenticity in capturing the essence of the Indonesian environment. From the vibrant streets of Jakarta to the picturesque countryside, every drive will make you feel like you're truly traversing the diverse landscapes of Indonesia. Immerse yourself in the game's delightful and amusing honks and the famous "Om Telolet Om!" shout, allowing you to fully embrace the spirit of the experience.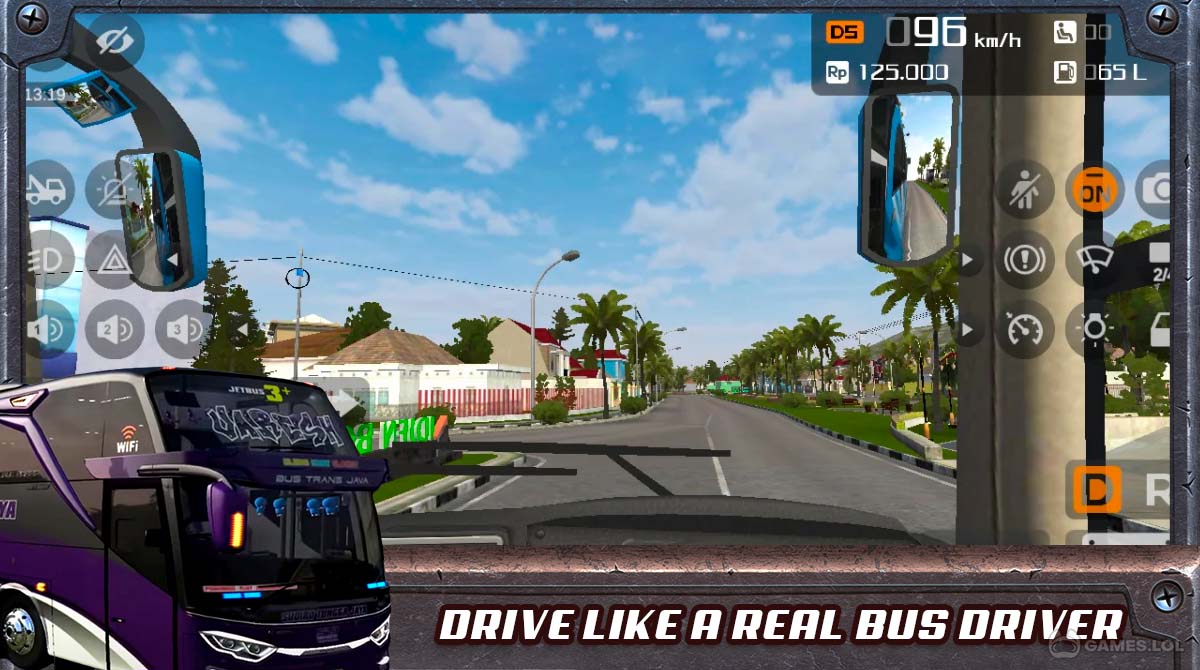 Mobile Bus Simulator
Get yourself geared up for an incredible road adventure in Mobile Bus Simulator, brought to you by LOCOS. This outstanding bus simulation game is guaranteed to keep you engaged for hours on end. Prepare to take on the role of a skilled bus driver as you transport passengers across cities, cruising through breathtaking landscapes and discovering amazing destinations. It's crucial to abide by traffic rules, ensuring the safety and comfort of your passengers while aiming to expand your earnings by traveling longer distances.
Delve into the exciting realm of bus customization with a wide range of options at your disposal. From eye-catching liveries to distinctive horns and stylish bumpers, you have the freedom to personalize your bus to your heart's content. Looking to make a grand impression? Equip your bus with a striking STROBE Light and become the center of attention on the road! With meticulously crafted maps that offer a realistic experience and a diverse selection of bus models, including super high-decker and double-decker buses, Mobile Bus Simulator truly captures the essence of driving a genuine bus.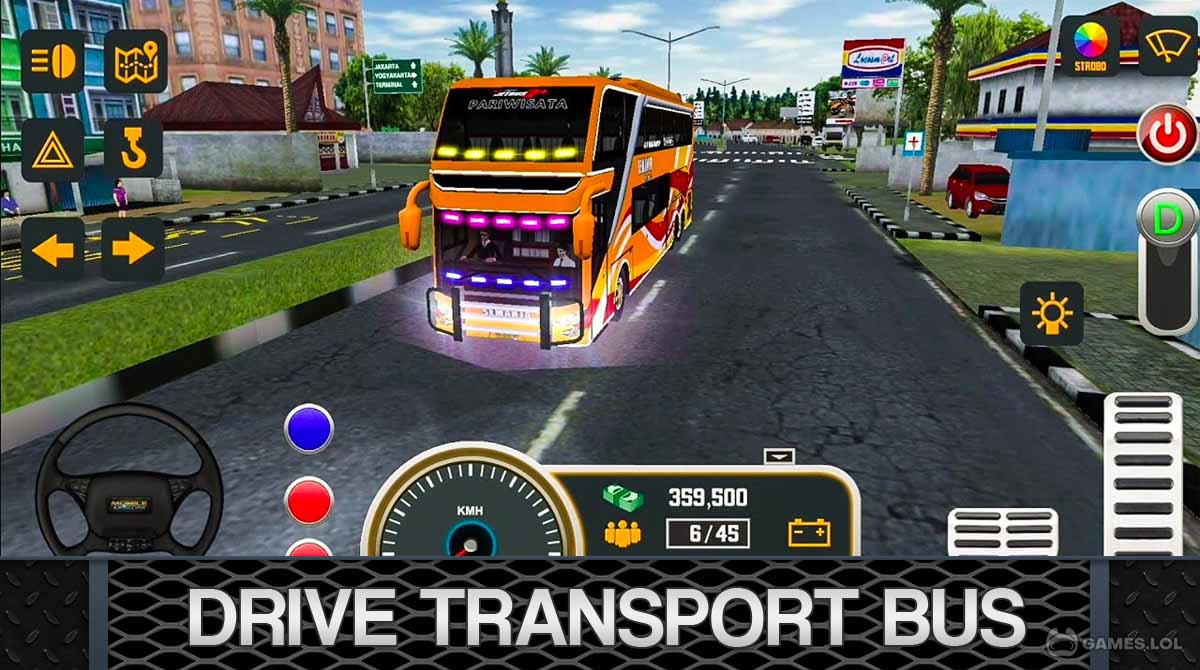 Bus Simulator: Original
Bus Simulator: OriginalBus Simulator: Original is an immersive bus game published by Ovidiu Pop. In this game, you will find yourself hitting the road and taking on various driving tasks as a virtual bus driver. Your mission? Safely transport passengers to their intended destinations along designated routes. The game's authentic driving features may initially seem daunting, but fear not! There's a tutorial level available to guide you through the intricacies of driving.
In Bus Simulator: Original, you have the opportunity to broaden your driving skills by operating different types of buses. Whether it's a school bus or a city bus, you can utilize your driving expertise to transport passengers efficiently. As you progress in the game, you'll unlock access to a variety of buses, allowing you to explore and become familiar with their unique characteristics. However, remember to exercise caution when driving on city streets, as you must adhere to traffic rules just like in the physical environment.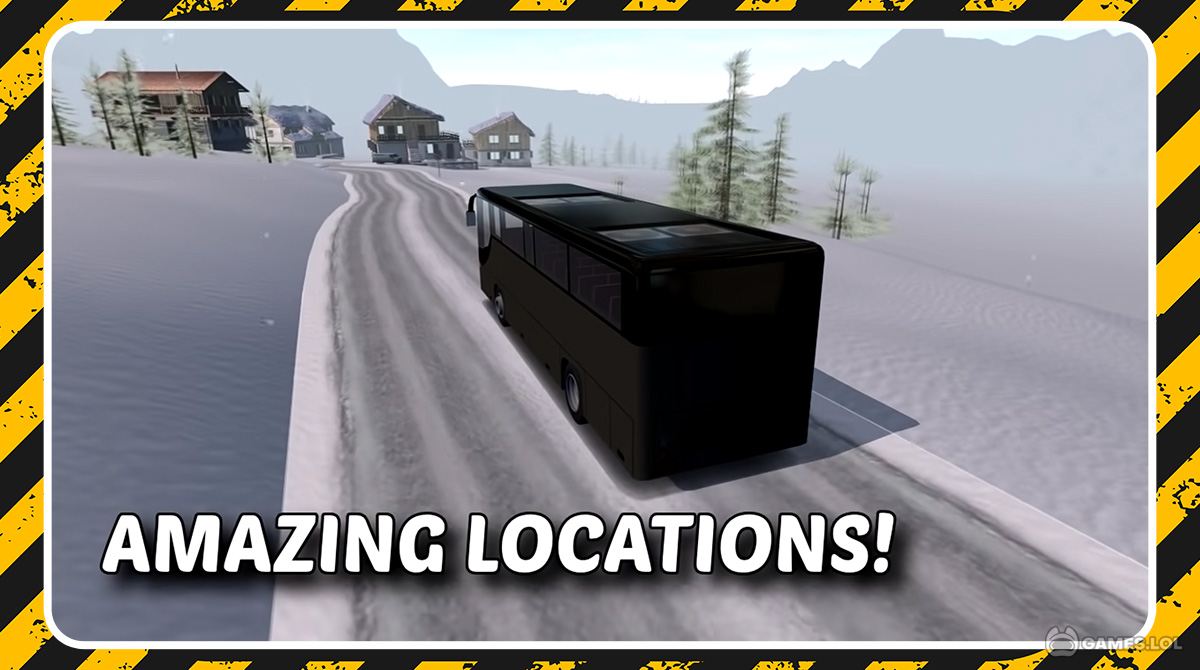 Heavy Bus Simulator
Step into the driver's seat of an exciting new car simulation game. This offers an immersive and intricately-detailed driving experience in a vast open-world! Prepare to be captivated by the stunning graphics, realistic environments, and distance-based sound effects. These make Heavy Bus Simulator for PC an absolute delight.
In any vehicle simulator, a robust physics system is crucial, and this game doesn't disappoint. With precise force and inertia simulation, you'll truly feel like you're in control of a genuine bus. But not just any bus – you'll be handling a heavy multi-floored bus, adding an extra level of challenge and excitement. The diverse terrains you'll navigate through will completely immerse you in the experience. Oh, if only you could step out of the bus and explore those magnificent trees!
Bus Game Free – Top Simulator Games
Are you seeking a driving simulation that prioritizes accuracy over sheer speed? Well, look no further because you've landed on the perfect page! Get ready to embark on a thrilling journey with Bus Game Free – Top Simulator Games. Prepare yourself for an enhanced gaming experience. The game has improved graphics, an expansive 3D environment, an expanded route system, and enhanced controls.
Bus Game Free – Top Simulator Games focuses primarily on providing an immersive experience rather than solely relying on challenging gameplay. However, don't be mistaken. This game will keep you engaged and entertained as the true challenge lies within the realistic experience it offers. What sets this title apart from other simulations is its straightforward yet solid presentation. Although the game isn't as intricate as some, it compensates with a stable and immersive gameplay experience.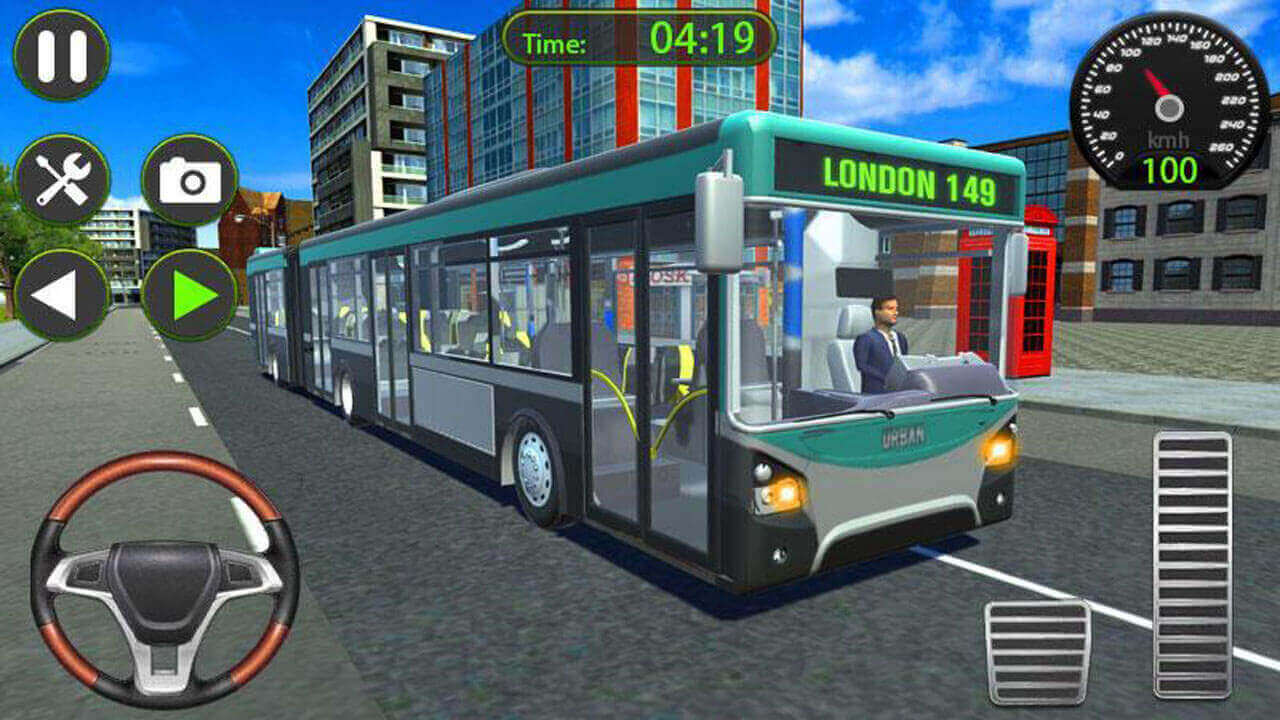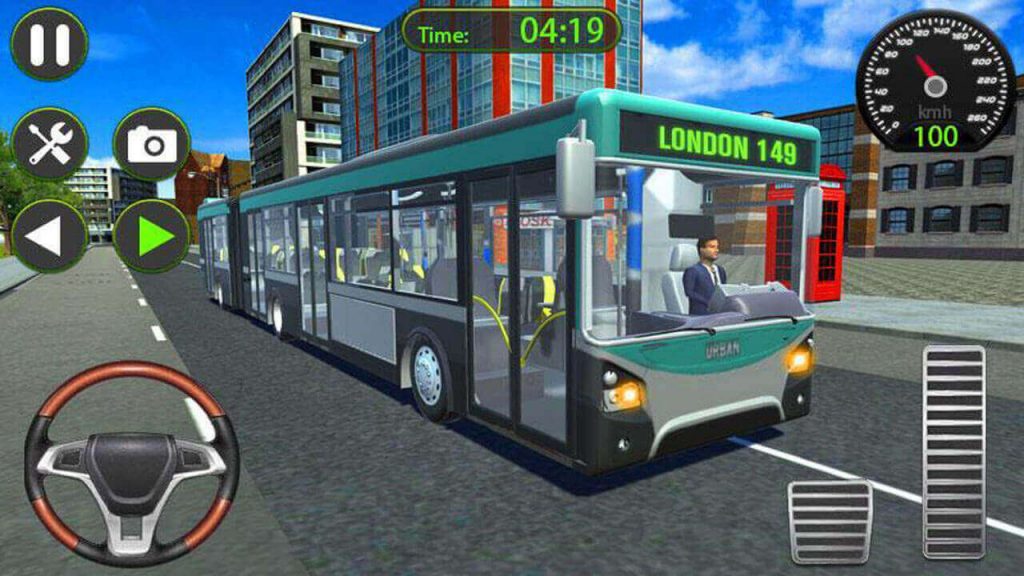 Bus Arrival
Step into the shoes of a skilled driver in a bustling city. Here, your primary responsibility is to transport passengers to their respective destinations. Your goal is to navigate through the city's intricate road network. So make sure to timely stops at designated locations to pick up passengers. Ensure they reach their desired destinations safely and efficiently.
Bus Arrival offers a multitude of exciting features. These will keep you engaged and entertained throughout your gameplay. Prepare to tackle challenging tracks as you navigate through the city's streets. So be careful in planning your stops to pick up and drop off passengers at the right places. The controls are designed to be simple and user-friendly, allowing you to maneuver through the city's bustling streets with ease.
Bus-arrival-gameplay-on-pc
Try These Bus Simulator Games on Your PC Today
The world of bus simulator games offers a thrilling opportunity for you to put your driving skills to the test. So you can immerse yourself in the realistic and immersive experiences these games have to offer.
Whether you're seeking training, challenges, or simply an immersive experience, these bus simulator games for PC have something for everyone. So download your chosen game, buckle up, and get ready for an unforgettable journey filled with action and thrills. Enjoy the road ahead!