Whether you're a fur or paw lover, you'll love playing cute animal games. With their sensational comforting attributes, no wonder many players enjoy playing this genre. Whether you wish to get an idea of how to care for a pet or what it feels like to have an animal friend, this type of game genre is uniquely soothing and can lighten your life for some seconds or even hours.
Fortunately, loads of amazing and cute animal games are available for you to play. But which titles are worth playing now? Well, let this list of the cute and best animal games help you out. Let's shorten your search and find the best pet games worth playing.
What are the Best Cute Animal Games?
Here are the best cute animal games worth a spot on your device now;
1. Neko Atsume: Kitty Collector
Landing on the first spot on our list of Cute Animal Games is Hit-Point's Neko Atsume. This casual game is perfect for feline lovers. You must collect various kitties and attract them by filling your place with cat treats.
There are more than 40 varieties of cats to collect, and each cat that reaches your home will automatically be part of your CatBook. So if you wish to attract more feline friends to your place, make sure to furnish some cat food, toys, and more.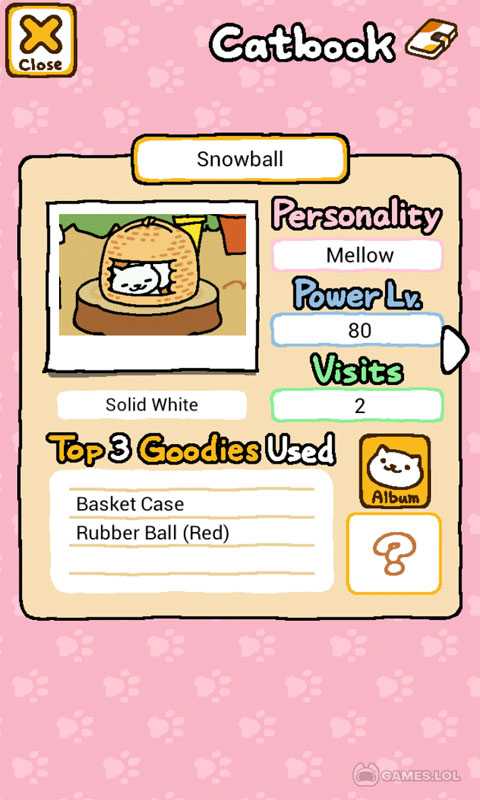 2. Animal Restaurant
If you're a huge fan of restaurant games but still wish to pet a cat, then Animal Restaurant is the best game for you. In this pet simulation game, you'll be taking the role of a restaurant owner, and you'll be assisted by a cat who will join you on your journey.
In Animal Restaurant, you'll start your game by decorating your bistro. A stray cat named Chef Gumi will be there to assist you. There are loads of designs to choose from. You can select the best design that suits your preferences. Aside from decorating, Chef Gumi will also help you attend to the customers' needs and orders.

3. Piffle
If you're looking for something exciting yet still wish to play with felines, you must not miss the chance to play Hipster Whale's Piffle. It is an adorable cat-themed puzzle arcade adventure where you are tasked to collect loads of lovely Piffle Balls that you'll be using to surpass challenging mazes.
The cats in Piffle are different from the usual pet simulator you've used to play. The cats are incredibly adorable and form like a ball. You'll use these charming cat balls to hit the blocks and aim for the arrow. Successfully clearing the blocks will enable you to earn stars, which will help you to unlock treasure boxes that include exciting goodies.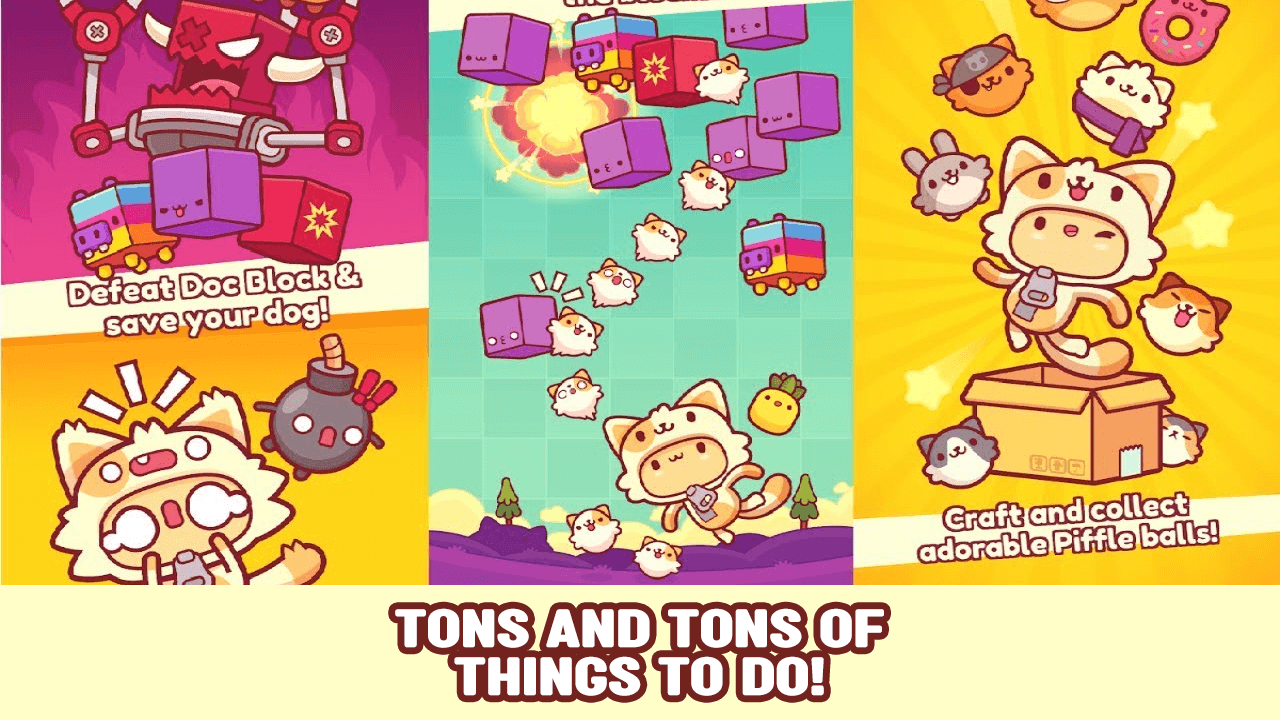 4. Dog Simulator
If you're not a fan of felines, you might be interested in dogs. In Dog Simulator, you'll get to care for various breeds of dogs. There are loads of dogs available in the game, and you can choose to play with a Corgi, American Pitbull, Doberman, and more.
You'll explore various locations with your dog and surpass some quests. You can also interact with other dog enthusiasts around the world. What is more impressive about this Dog Simulator is that you can create your own game with your dog.

5. My Tamagotchi Forever
Who among us is not familiar with the iconic 90s games called Tamagotchi? If you aren't, let My Tamagotchi Forever help you figure out how this mini-stuff works. Generally, a Tamagotchi enables you to own a pet and provide for its needs, which is similar to this game. But what sets this game apart from the typical one is that the graphics are highly breathtaking, and you'll surely appreciate your pet journey.
Aside from colorful graphics and animations, My Tamagotchi Forever lets you bring your virtual pets into a more exhilarating adventure. There are loads of mini-games available, and you can freely let your pet play and make it happier. There are also quests to fulfill that will help you earn amazing rewards for your pets.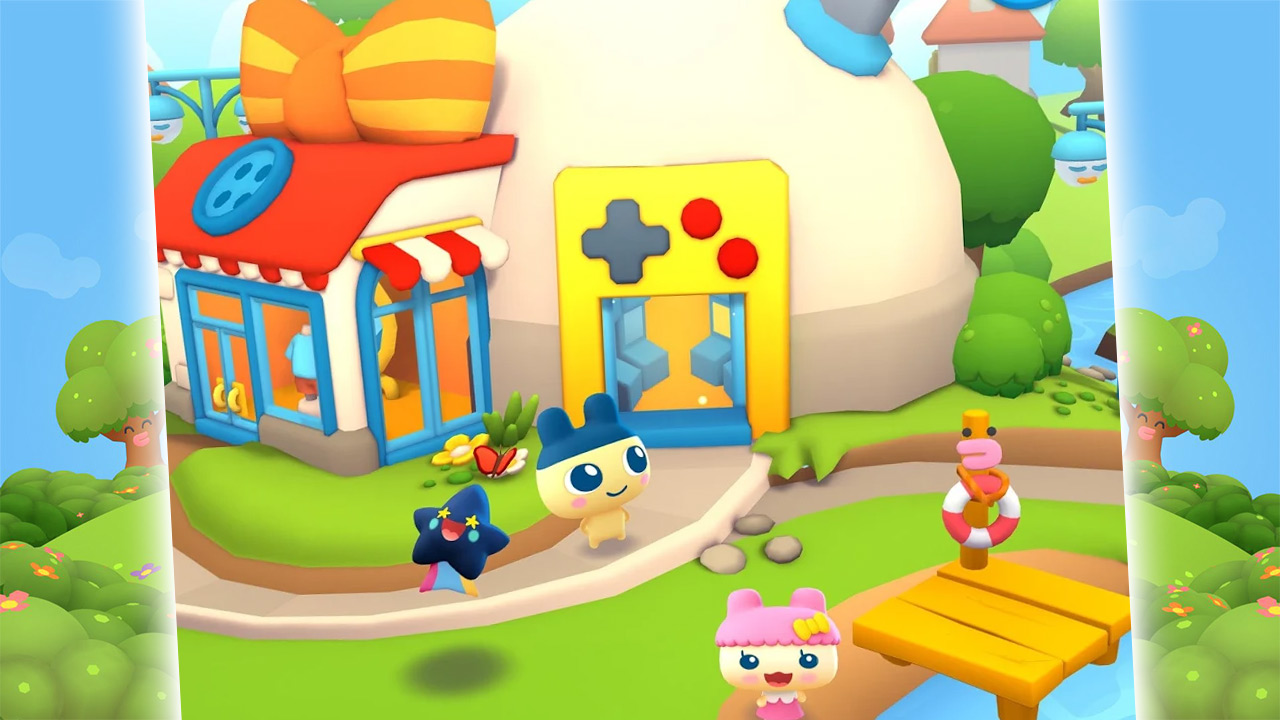 6. Cats & Soup
If you're looking for another relaxing cute cat animal game to let you play with felines, then you might consider playing Cats & Soup. In this simulation game, you won't be petting cats; buy you'll make tasty soups with them.
With your feline friends, you'll be attending with various customers and providing the most delicious soups for them. As you progress in the game, you'll need to unlock more facilities that will help you to earn more income. To unlock the additional facilities, you must spend some gold you've accumulated in selling soups.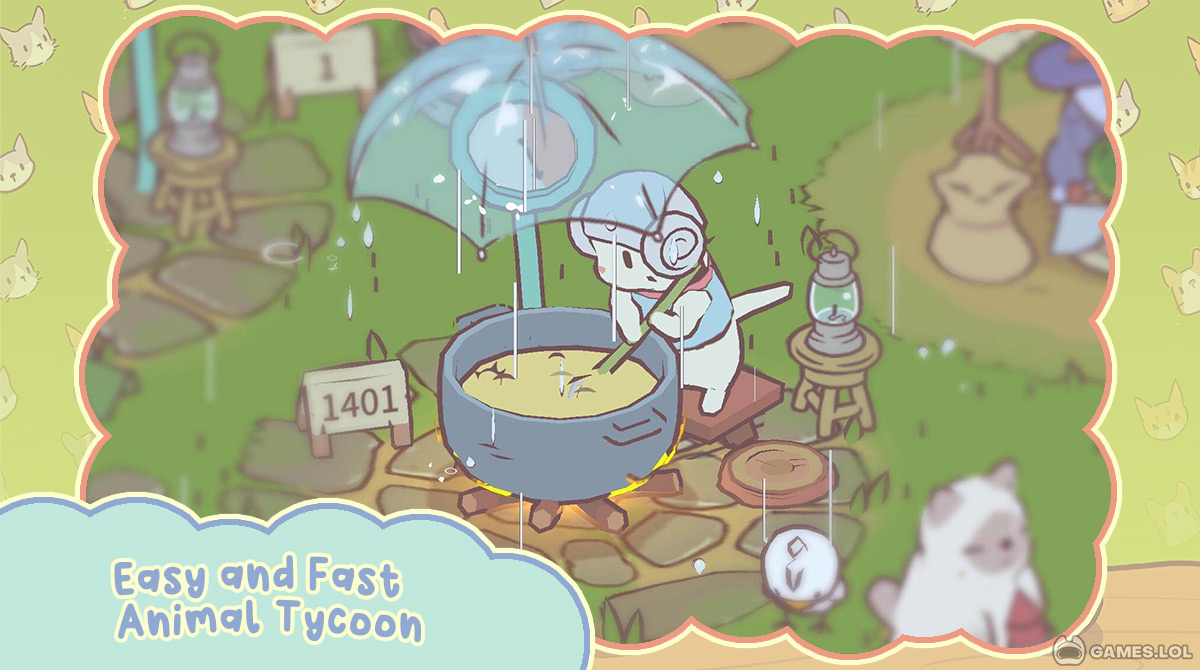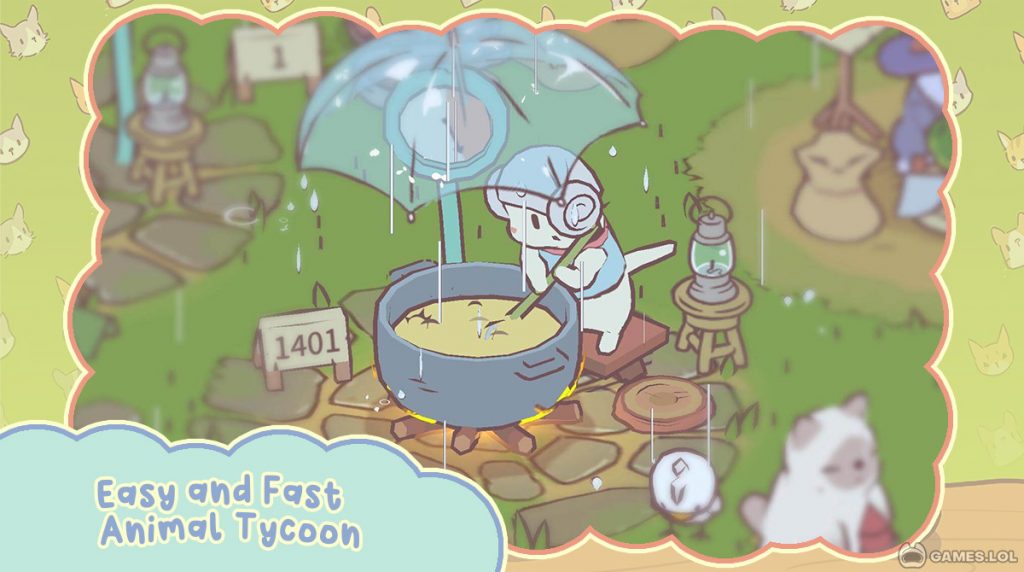 7. Otter Ocean – Adventure Time & Pet Scavenger Hunt
If you're looking for a cute animal game to let you experience another adorable animal, you must dive into Finifugu Game's Otter Ocean. In this simulation game, you'll embark on various exciting adventures with charming animals called Otters.
In Otter Ocean, there are two things you need to focus on; finding the other Otters and cleaning the ocean. To get closer to your missions, you need to deploy your existing Otters and let them do their job. Along with their adventure, they must also hunt for food and pearls to live.

8. Hellopet House
Joining the list of the best cute animal games is Appsplore's Hellopet House. In this casual adventure game, you'll be given a chance to create your home and your pet. Similar to the usual pet simulator, you need to provide the basic needs of your pets, like feeding, bathing, and playing.
While attending to your pet's needs, you must restore the house and fulfill loads of activities. There are hundreds of levels to anticipate, and aside from pets, you'll also be meeting new characters that will help you in the restoration process.

9. Feedog – Raising Puppies
Another cute animal game that will allow you to play with dogs is Feedog. In this simulation game, you are tasked to nurture an adorable puppy and provide for its basic needs. You must ensure your dog is happy and protect him from all evil ghosts who wish to interrupt his peaceful setting.
In feeding your Feedog, you need to be keen on what it can eat and not. If you think a food is suitable for your dog, you can freely put it in its mouth. On the other hand, if you've encountered the wrong food, you can throw it against the ghosts. As you progress in the game, you can upgrade your dog and meet Lucky and Lack.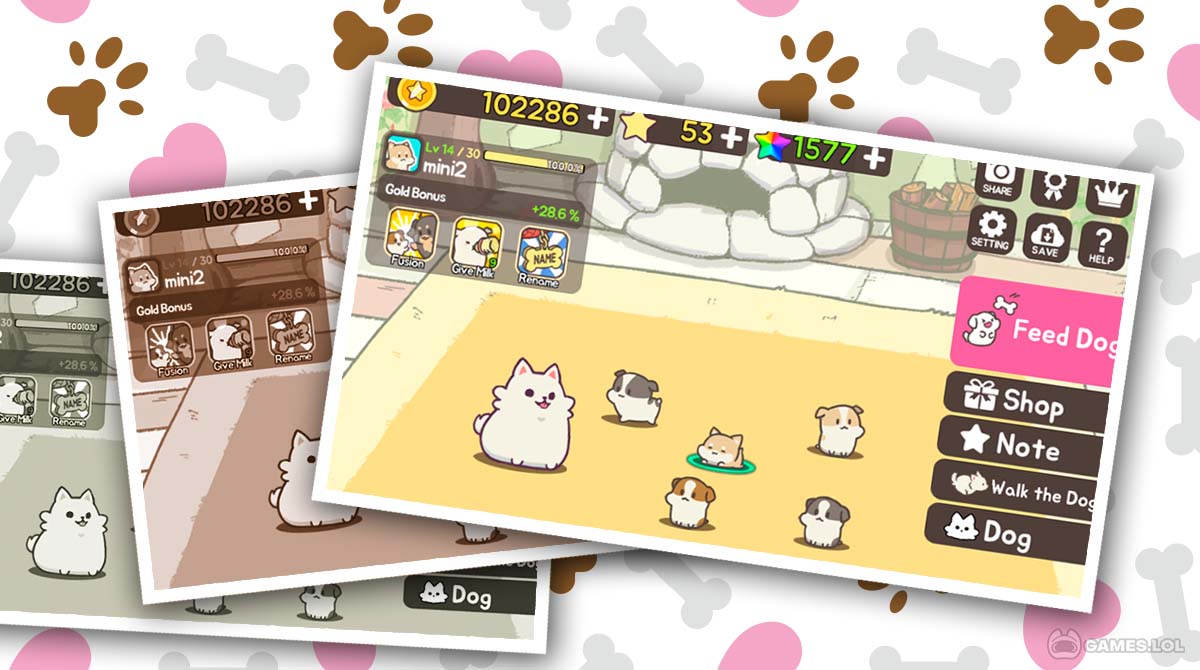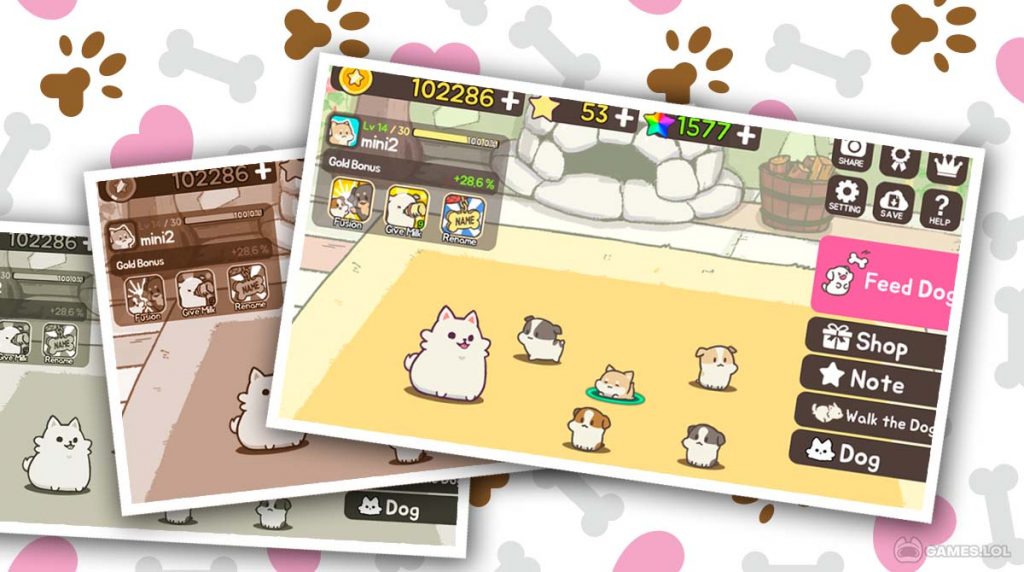 10. Animal Forest: Fuzzy Seasons
Last but not least is Animal Forest: Fuzzy Seasons. In this simulation game, you'll get a chance to raise multiple animals while building your forest garden. Your responsibility will be to provide for your animals' needs and ensure they are all in the best mood.
Aside from decorating your animal forest, you can immerse yourself in competitions with your pets and get amazing rewards that you can add to your garden. The competitions are relatively easy to surpass and worth playing with your animal friends.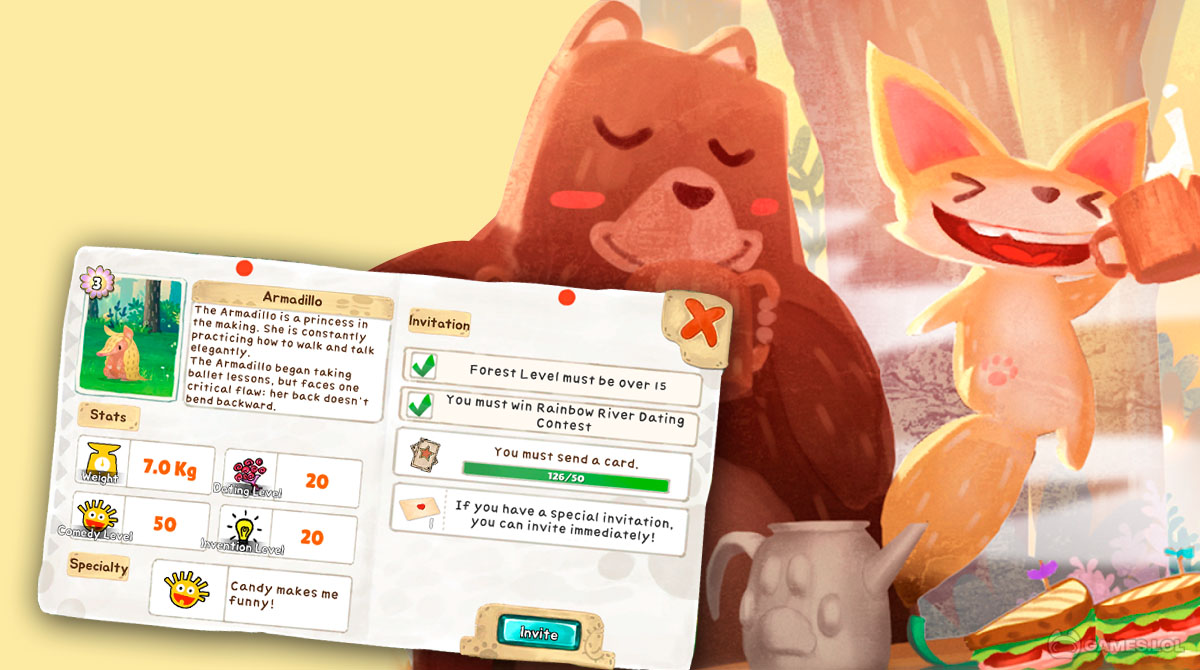 Play the Best Cute Animal Games Now!
So, that ends our list of the best cute animal games! Whether you are a dog or cat lover or anything in between, let this list help you find the best titles worth playing today. If you want to explore and discover more related games, feel free to check here in Games.lol.