Published by King, Pet Rescue Saga is known as one of the most famous action-puzzle games nowadays. Though it is playable for all ages, this game will surely test your grey matter. It has shown intelligence results in an ideal compulsion loop – making you play more and spend more hours completing levels.
The main focus of Pet Rescue Saga is to rescue pets. There will be many distinct ways to do it, from helping the dogs land securely in the floating rings so that they will not drown to matching some stuff to unblock paths for the monkeys to climb down to the vines.
Play Pet Rescue Saga On Your PC
Upon entering the game, you will surely be familiar with its mechanics. As it is a match-three puzzle game, you need to match three or more similar color blocks to clear the level and, of course, to save the pets from evil snatchers. However, each level gives every player restriction moves in clearing a specific level and saving pets.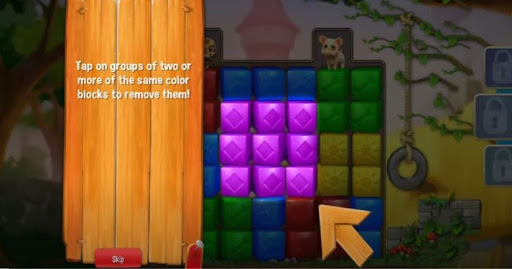 So, even if the mechanics seem to be easy to see, you still need to think about every single move you take. You can choose to play the game alone or along with your friends and families. It will be more fun and exciting if you play this game with your friends as you will see who among your group will have the highest score.
What to Expect in this Match-3 Game?
Initially, the gameplay of Pet Rescue Saga is simple. All you need to do is to pair similar colored blocks to remove them from the puzzle board. There are more than a thousand levels in this game. At each level, there is a specific goal to meet. Some of the goals are to get a particular score, save a specific number of animals, get rid of a certain percentage of blocks on the board, and many more.
Additionally, in each level, there is a certain number of moves you can utilize the puzzle. So, your strategy will lie here in every action you deploy. However, you can still test your strategy as you can always see the moves left at the bottom part of the game.
As you continue the game, you will experience on some stages the Column Blaster Rocket. It is a special item to blast a certain column. As you pair the blocks, the item will be energized and ready to fire once clicked. Aside from the rare items, you can also unlock some power-ups like BlockBuster. This power-up will appear as you start a level. You can use this power up to detach a block from the puzzle board. To use it, you need to click on it, followed by the regular or multiplier blocks you prefer to use it on.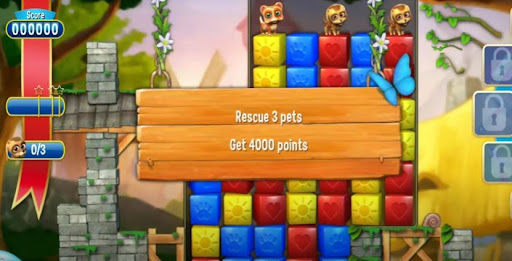 Saving the Animals
In Pet Rescue Saga, your goal is to drop the animals on the bottom part by clearing the blocks, and there will be no blocks below them. Once the goal is met, the animal or your pet will depart the puzzle board and be saved. In some instances, there will be animals inside carriers. These carriers can be seen with color or as blocks. For them to release from the carrier, you need to match them with the same color blocks.
Also, there are some occurrences that blocks will have cages all over them. So, to break the cage, you need to match blocks around them or pair some blocks below them to drop and break. You can also unlock these cages through bombs and rockets. However, it cannot break the blocks at once because you must break each block individually.
Furthermore, you might also experience the multiplier blocks. These blocks are easy to notice as they have an "x2" mark and come with a small round metal symbol. These blocks give double the score and you can use it with other blocks as much as possible. On some levels, you will encounter balloons. By simply clicking on it, the similar colored blocks will disappear instantly. Next to balloons, you can also notice some bombs on the puzzle board. By using the bombs, you can get rid of the blocks in the puzzle board. Bombs that are placed in glass must reach first to the bottom before you can use them. Don't worry; the bombs will not hurt the animals.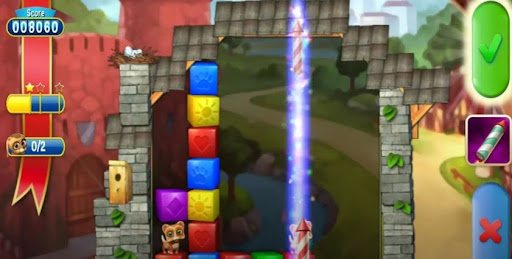 Final Thoughts
Pet Rescue Saga is a freemium puzzle game. However, if you want to get more lives, you need to pay for it. Overall, the puzzle game has a simple user interface and colorful graphics. You can experience many diamonds, colorful paint pots, locked animal cages, exploding bombs, and more as you play this game.
In return, you will get various rewards upon clearing the levels and save different adorable animals like bunnies, puppies, piglets, and more. So, do you want to know more about the Pet Rescue Saga? Well, play it now on your PC!