Pokemon Quest is one of the free games people love to spend their time with especially during the pandemic. 2020 just went by with everyone mostly stuck indoors and constantly hoping for better days. With the pandemic still in tow, lots of people turned to play video games to pass time or simply to feel good. With that, this popular role-playing game is one of those cute games that will brighten up anyone's day.
Set in Tumblecube Island, you will see all your favorite Pokemon shaped into cubes. Then, there are hidden treasures and goodies on the island that you need to uncover and collect. Getting on top of these goodies is not easy. You have to go through a series of battles with different Pokemon characters. Creating a unique and strong team is also possible as you befriend buddies as you go on those exciting missions. To learn more about how to progress and win in Pokemon Quest on your PC, read on below and apply the different tips and strategies!
Power Stones are Essential
In this free Pokemon game, you will get items at the end of a quest. These are the Power Stones which enhance the abilities and stats of each of your Pokemon. HP and attack stats are very much dependent on such stones. Make use of these items to put your Pokemon in advantage during quests.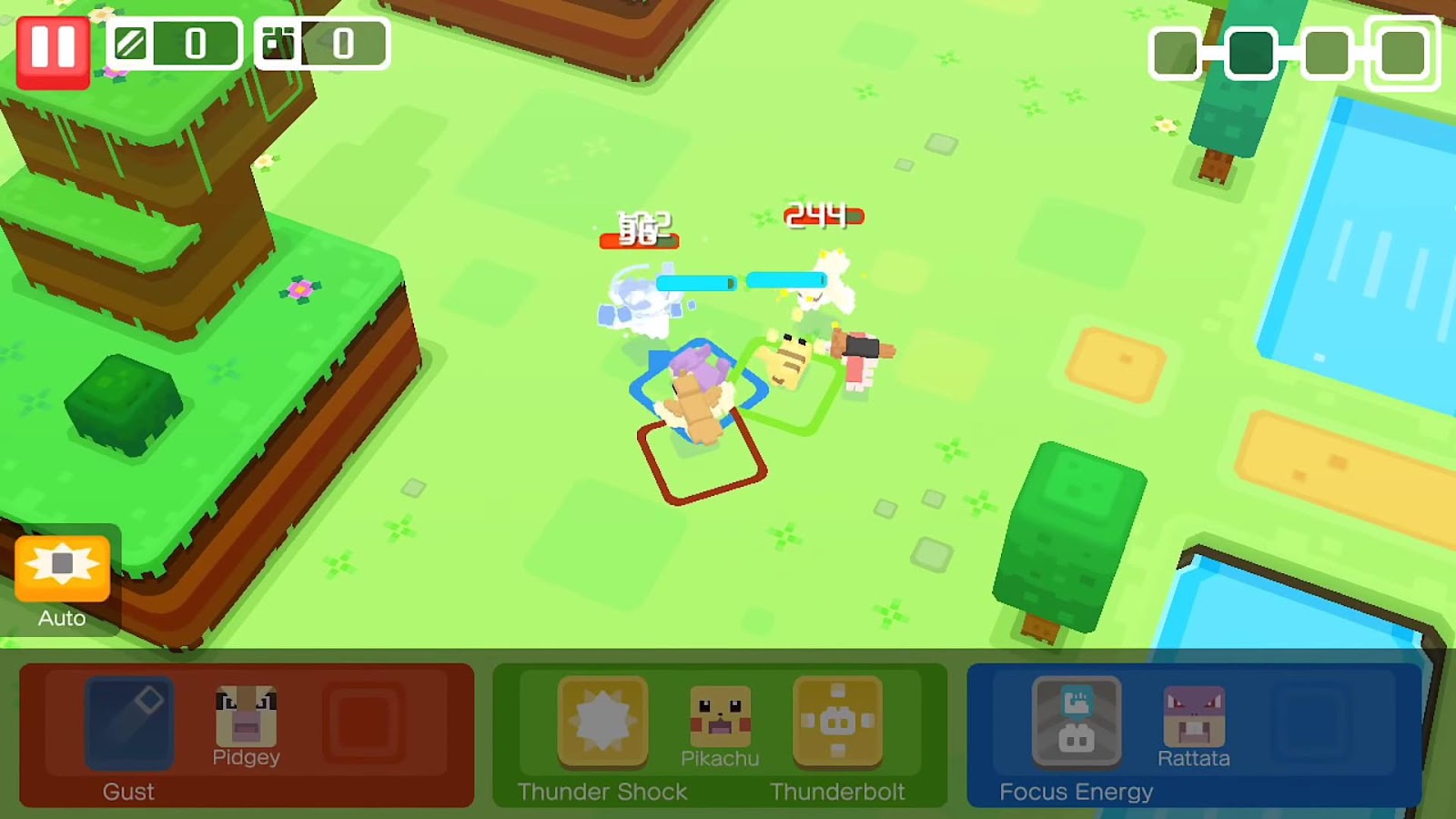 Go For Gold
Movement speed, HP recovery, and critical hit rate are important to check in this game. That is why you need to stock on those Gold power stones as these increase these three parameters. Gold has a higher value as compared to silver and bronze. The more gold you get, the more stat increases you can get.
Lure 'em in With a Yummy Meal
Pokemon Quest is unique on its own because you need to cook a delicious meal to lure a Pokemon. As you go on your expeditions, use up the different ingredients, and create special recipes. You can also look up recipes specially made for a specific Pokemon. Doing so will surely have a Pokemon come running to you. You will then have the opportunity to create a powerful team for those challenging battles.
Use Pokemon Quest Auto Mode at Times
When you are too busy while playing the game, Pokemon Quest allows you to play the game in auto mode. Through this mode, you can have your progress being worked on by the AI. But if you want your Pokemon to do some special moves, playing the game manually is still the best thing to do here. Whether you're an active or passive player, this game is fit for you!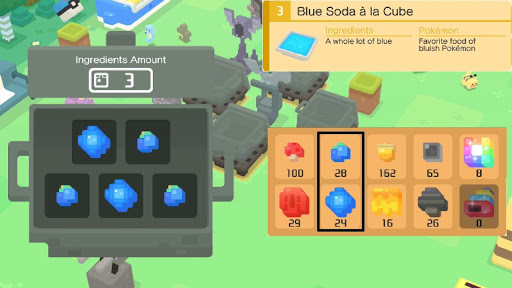 Choose your Pokemon Wisely
In Pokemon Quest, you need to choose your starting Pokemon from the five main characters. These main characters are the stars of Kanto: Eevee, Pikachu, Bulbasaur, Charmander, and Squirtle. Pick your favorite one and turn it into your close buddy as you venture to Tumblecube island.
Befriend a Pokemon Each Day in Pokemon Quest
One of the perks of playing Pokemon Quest every day is the chance to add a Pokemon to your team. You can do it by simply clicking on it as it appears in your home base. There is no more hassle since you don't need to weaken the Pokemon to catch it. Befriending a Pokemon is easier in this game.
Moreover, you don't need to cook to befriend a wild Pokemon. Usually, they have the same level as your most powerful Pokemon in the team. That is why playing the game every day will help in winning more missions and quests. So go ahead and wait for approximately 22 hours and a new free Pokemon will be at your base anytime soon!
Another special thing to do is to befriend a legendary Pokemon. However, you need rare ingredients such as Mystic Shells and Rainbow Matter to cook. Once you have it, these types of Pokemon will appear before you.
Cushions are Important
Cushions aren't just for aesthetic function, in Pokemon Quest, these are essential in getting important ingredients. Use your PM tickets to get these Cushions: Flareon, Jolteon, and Vaporeon. Then, you get a 50% off on the price of red, blue, and yellow ingredients once you have collected these cushions. By using these ingredients, you can cook a unique meal and get a rare type of Pokemon in your lair.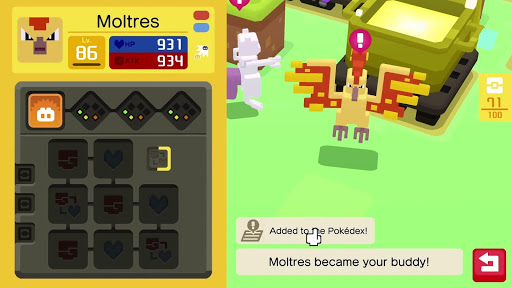 Decorate Your Base
One thing that makes this game fun is making your home base look good. In the beginning, it will be empty and very quiet. To perk up your place, use your PM tickets to get some decorations that you love for your base. Get Pokemon-themed furniture and add some fancy additions to make your home base look good. Aside from aesthetic purposes, you will also gain some XP points here, as well as a price drop on certain ingredients.
Take Advantage of Type Bonuses in Pokemon Quest
To increase the power levels of your team, Pokemon typing is essential. Though for individual battles, it doesn't give out much, but a team becomes stronger if there is indeed a bonus. To note, there are 11 different worlds in the game. Each is unique to its own and has a water or grass type. So if you bring in your buddy to that specific type, you earn a bonus for the entire team.
Download this game on your PC today and create the strongest team ever!