Published by Casual Azur Games, State.io is a legendary and fun strategy game where you need to conquer various territories and states. This game shares the same gameplay as Slither.IO that tackles the strategic battle of dots.
What sets State.io apart from the related games is that you need to strategize and immensely plan your movement in a very accelerated time. Are you already challenged? Well, don't worry, we got you covered as we are here to help you with some effective tips and tricks on how to earn, dominate and overcome the world.
The Core of the Game
Before we jump into the main topic, which is the tips and tricks, let's first understand the State.io's gameplay. As mentioned in our intro, in playing this strategy game, you need to conquer your opponent's state or countries, take over the entire region and be the best man standing.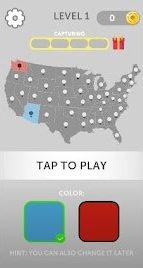 In the beginning, you and your opponent will be given a particular region with ten dots. Then, it would be best to strategize on how to beat your enemy by attacking their territory. It is quite complicated because you need to leave your region, making it at risk to the enemy.
Once you capture a state or country, your dots will increase, making your team stronger and getting more chances to conquer other territories and regions. The player who entirely dominates the whole area will win the game.
Tactically Plan Your Upgrades
If you want to succeed in this strategy game, you need to plan your upgrades carefully. Generally, there are three things you need to focus on upgrading—first, the units, empowering, and the production speed. By upgrading, you can ensure that the dominated territories can invigorate swiftly. It is also the opportunity that you can gain control over certain states quickly. Additionally, it helps you become competitive in each battle.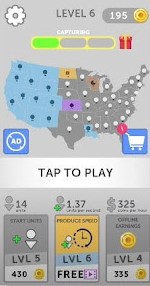 Remember, those start units are unnecessary, especially during the early stages of gameplay, as you need to settle higher costs to acquire them. However, these units will be required to be upgraded later in the game. Once the level of difficulty increases, expect that your opponents have more starter units and faster production speed. So, you better save your gold if you wish to upgrade your gameplay and dominate other regions faster.
Understand the State.io Tips & Tricks
Aside from working on your upgrades, you also need a guide on how to progress in the game, especially if you are new to the game. Here are some tips & tricks you need to know.
Dominate first unguarded regions
Whenever an opponent establishes an attack, they leave their territory, making it vulnerable as there are no dots to guard it. Make this move a winning opportunity to step up in the state and dominate it. You can also find some unoccupied countries, which are easier to conquer.
Conquer first nearby states
Before aiming for the outlying territories, you need to focus first on the states near you, especially if you are still starting the game. Don't be too aggressive at first, and you need to know which is easier to dominate strategically; these are the regions closer to you.
Exploit the battle of your enemies
As your enemies start to clash, it is also suitable to take advantage of your opponents, check at-risk regions, and dominate them quickly. In State.IO, various players fight each other, aiming for each other's state. So, why not take this as an opportunity to get all vulnerable spots as they are busy making their attacks?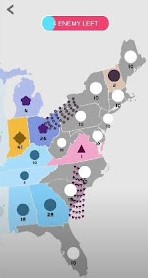 Monitor your captured territories
In each region, you can generate up to 50 dots and also a capacity to hold more once obtained dots from a friendly state, but they will not recreate more. In that case, you need to make sure that no other regions are aiming for your dots and utilize your army effectively against your opponents.
Final Thoughts
State.IO is indeed a diminutive real-time strategy game letting every player dominate the continental of the United States. As it works in a fun , fast-paced way, you still need to work with your tactics against your opponents' tricks strategically.
That's why we've come to a guide that includes effective tips and tricks you need to work, for you to successfully dominate not only a particular region but the entire world as well. So, start heating the dominating activity and start your journey in being the champion of this strategy game regardless if you are new or veteran to this strategy game.
Do you have some personal tips here on how to become successful in this famous strategy game? Please share them here! If you are looking for hints, tips, and tricks for your favorite strategy game like State.io. Feel free to check updates here now.