The Battle Cats is a captivating tower defense strategy game with a whimsical kimo-kawaii theme. The game has continuously expanded through numerous collaborations and regular updates, introducing a plethora of charming new cats to its ever-growing roster. As a result, the game now boasts an astounding array of over 700 distinct Cat Units, presenting players with an exciting yet challenging dilemma of selecting the Battle Cats best cats.
With such an extensive lineup of cats at your disposal, choosing the absolute best among them can undoubtedly be an arduous undertaking. However, amidst this delightful feline army, some extraordinary heroes shine brightly. These exceptional units are the cream of the crop, and if you're looking to fortify your roster in 2023, here are the top 10 Battle Cats in battle cats that you shouldn't miss out on!
Bahamut Cat
Bahamut is an incredible unit known for two significant strengths: his massive attack range and high damage area strikes. When compared to free units available currently, Bahamut is one of the Battle Cats best units and stands out as a true powerhouse.
Facing threats like Le'boin becomes a breeze with Bahamut by your side, as he can easily counter them. His damage output perfectly complements his abilities, making short work of most enemies with just one or two hits during this stage. Even crowded enemy formations aren't a challenge for Bahamut, as his area attack covers a wide range and takes care of them swiftly.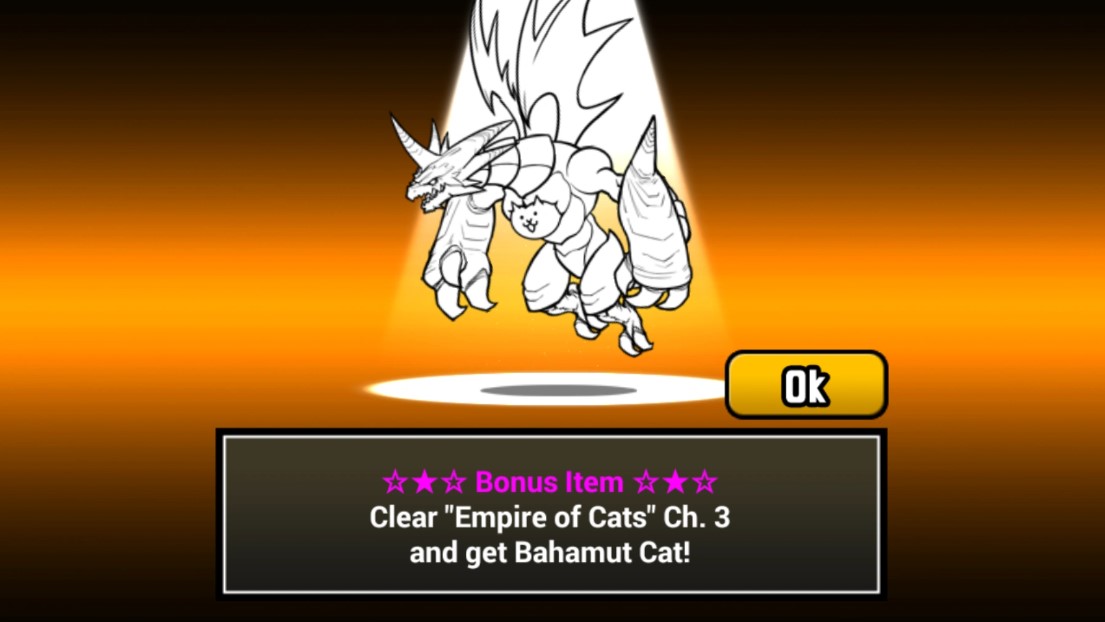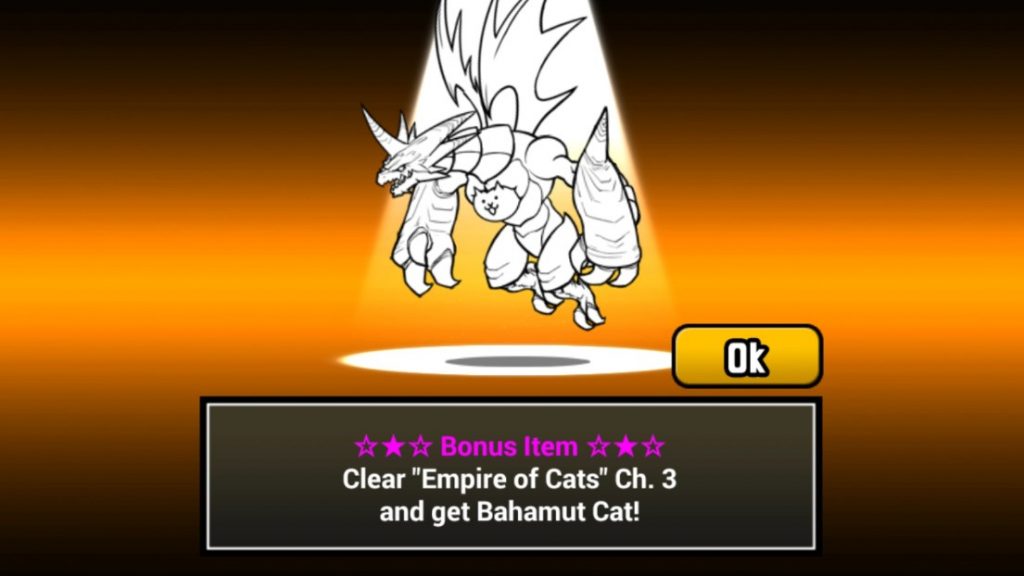 Dragon Cat
The mighty Dragon Cat boasts impressive range and deals astonishing damage. If you're looking to rake in loads of money, the Regular Dragon comes in handy due to its quicker recharge time compared to the King Dragon and Crazed Dragon. On the other hand, when tackling stages that offer less money, the King Dragon is the top choice, thanks to its superior stats over the Regular Dragon.

Cyborg Cat
Cyborg Cat's first Talent is a game-changer, granting her a chance (up to 50%) to survive deadly strikes. This significantly boosts her efficiency as she can remain on the battlefield for longer durations. This is especially advantageous since she serves as a meatshield, despite having a high cost. To maintain her competitiveness in terms of stats, her Health and Attack Buff talents play a crucial role, though they only matter if Cyborg Cat is adequately leveled.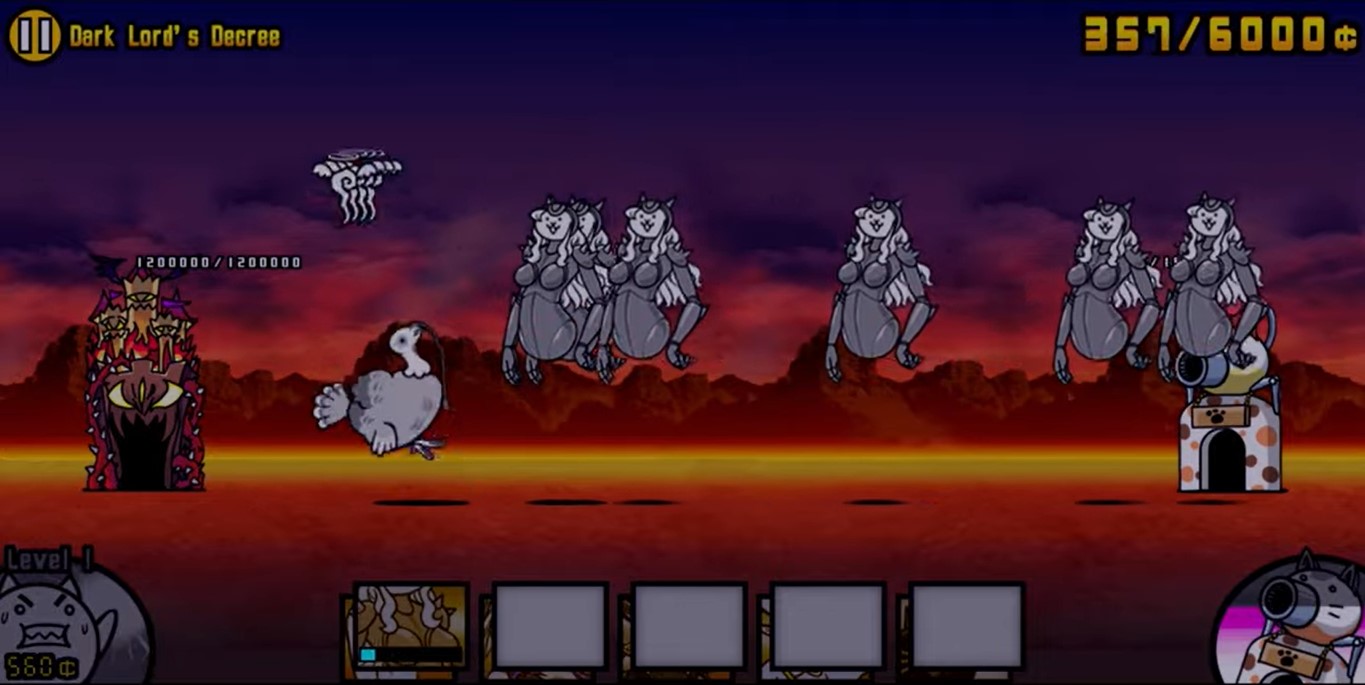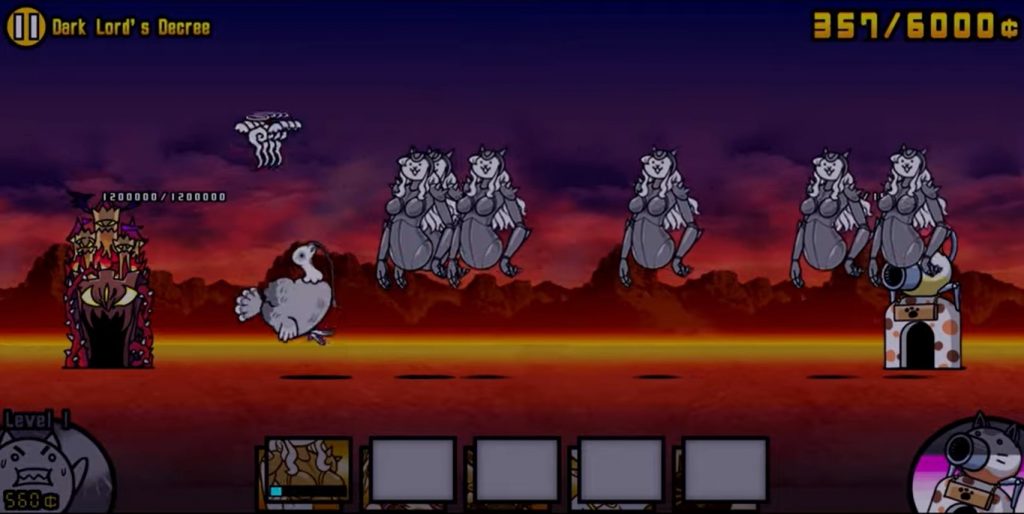 Crazed Lizard Cat
Meet Crazed Lizard Cat, one of the best cats in Battle Cats and a Super Rare Cat that you can unlock by completing the special event stage called "The Crazed Lizard," available on the 24th of every month. When Crazed Lizard Cat reaches its True Form, it gains an extended attack range and more power.
Like the original version, Crazed Lizard Cat serves as a ranged support unit, allowing you to safely chip away at enemy forces. To ensure its survival, it's best to use other cats as meatshields to protect it from harm. Although it's not overly fragile, deploying multiple Crazed Wall/Eraser Cats can be very beneficial in keeping Crazed Lizard Cat out of harm's way.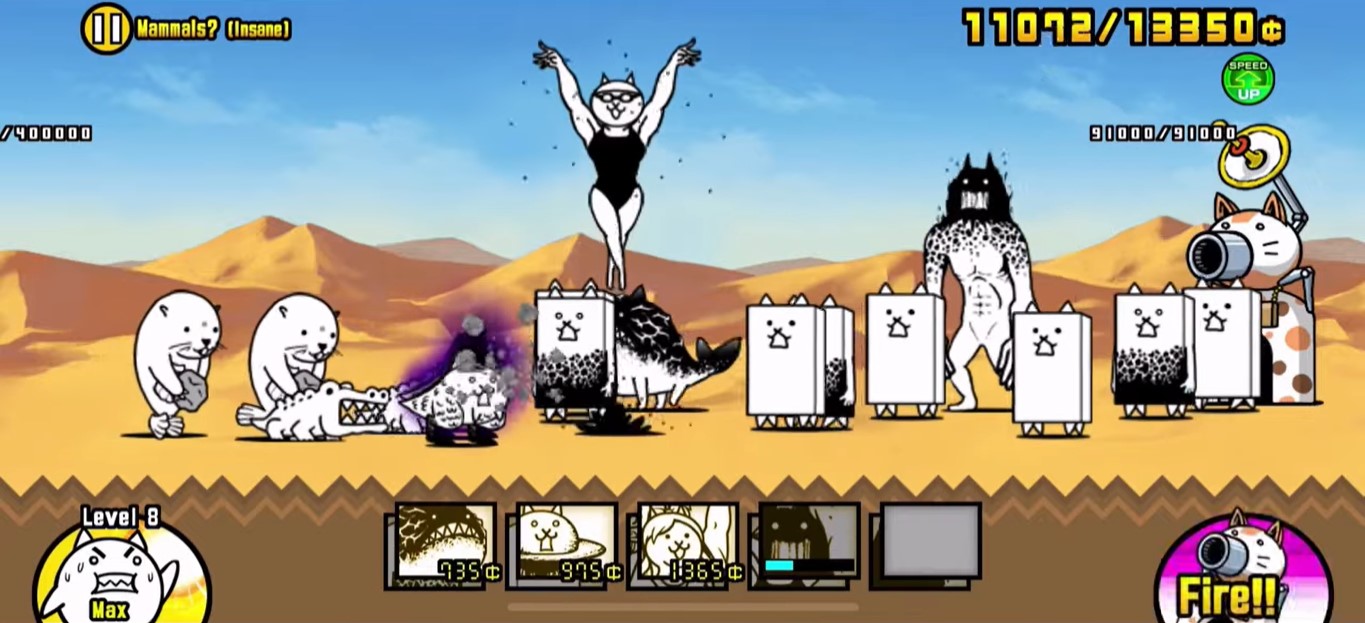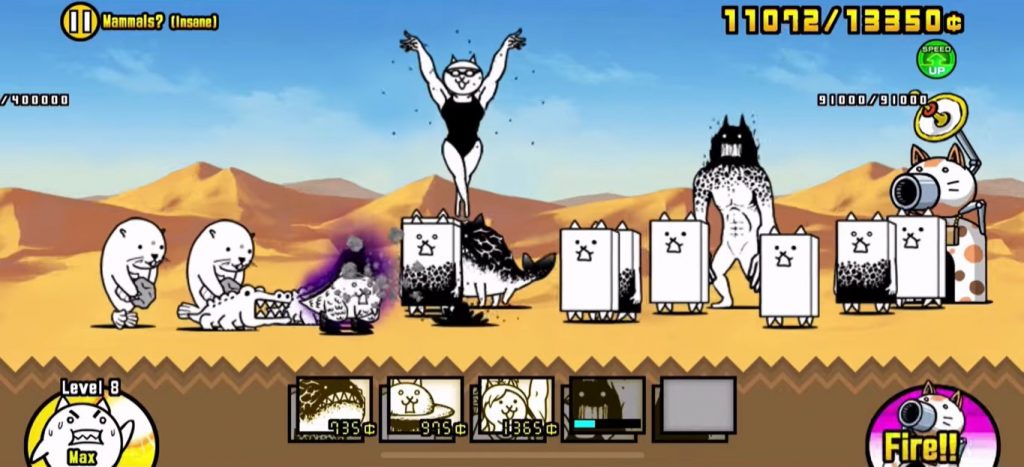 Crazed Cat
Faster meatshields have a significant advantage: they can quickly reach the front line, bridging the gap between your units and the enemy forces faster. This quick response prevents the enemies from advancing swiftly, giving you a better chance to withstand unexpected attacks. Moreover, their improved speed allows them to reach the frontline faster, ensuring that you don't overcrowd the battlefield with too many cats.
This is particularly useful in lengthy stages where having the maximum number of cats can become problematic. However, it's important to note that the crazed cat primarily serves as a speedy meatshield. Despite its agility, it's still vulnerable and can be defeated with just one or two hits. Its design is centered around the idea of being a sacrifice, ready to protect your other units when needed.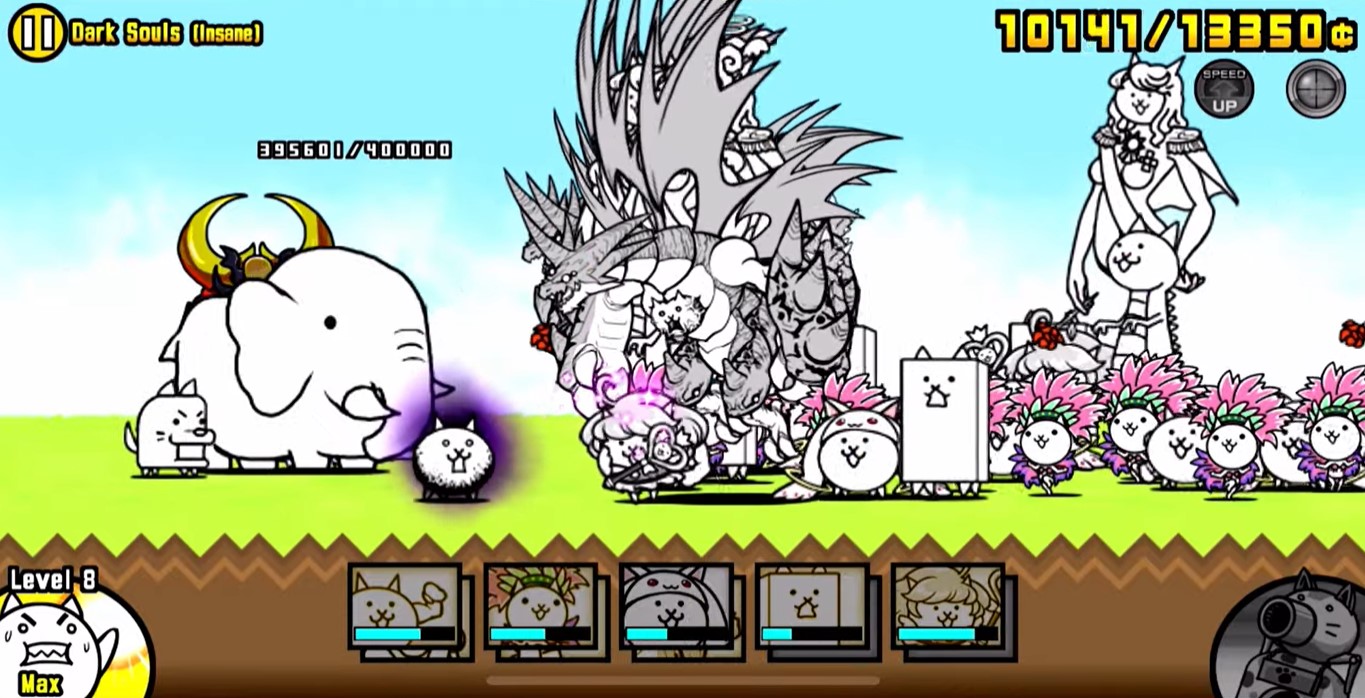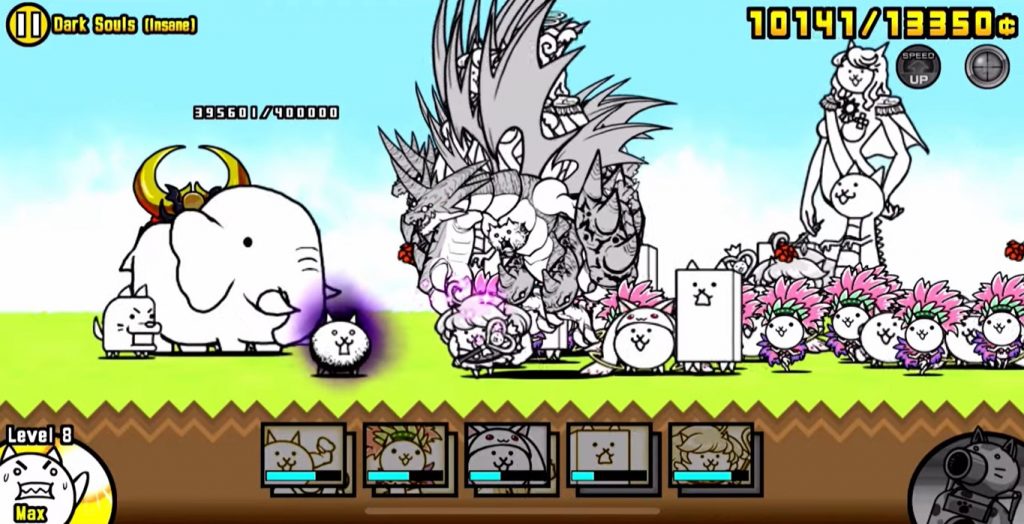 Mohawk Cat
Mohawk Cat undergoes a remarkable transformation in its True Form, doubling both its health and attack power. This boost makes it capable of soloing most beginner stages and chapters, which is quite impressive. It's crucial to keep in mind that without extensive "+" levels, Mohawk Cat won't offer more utility than other meatshields with similar costs. So, while the True Form provides an advantage in certain situations, it may not be a game-changer in more advanced stages.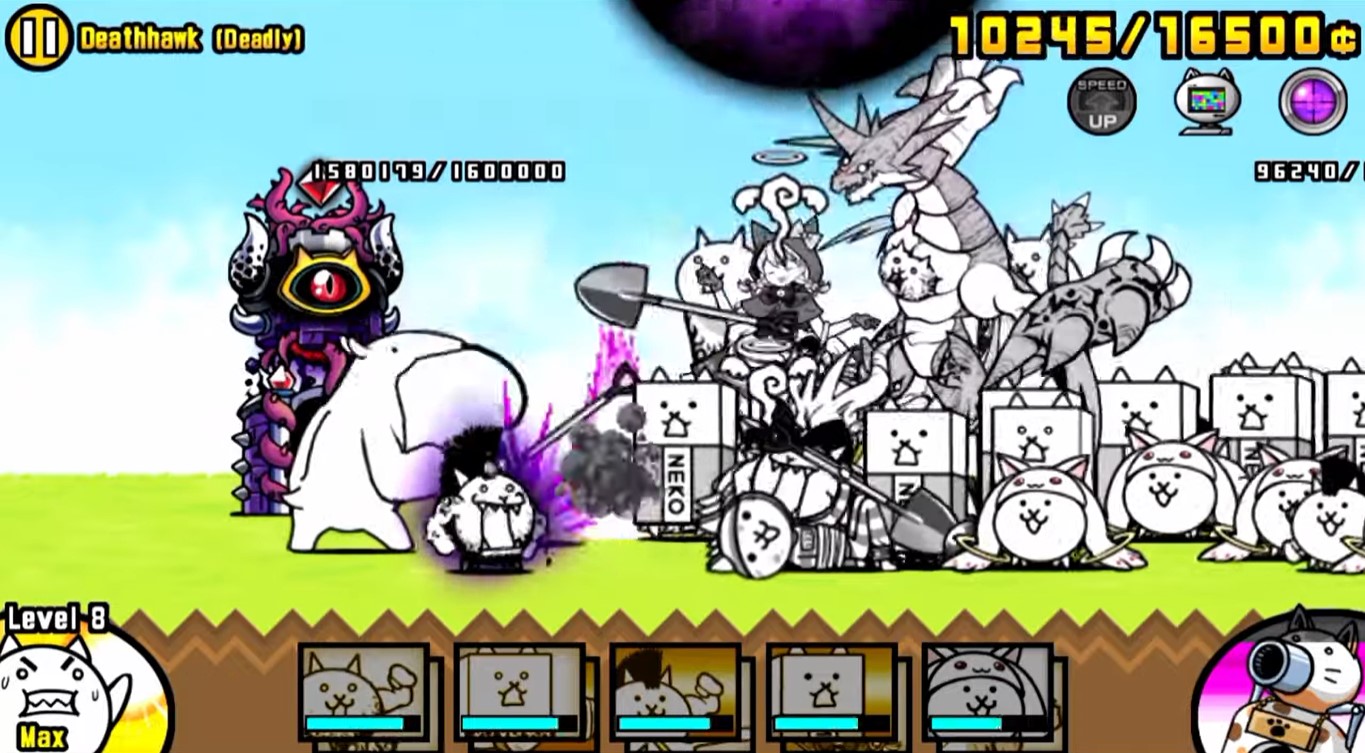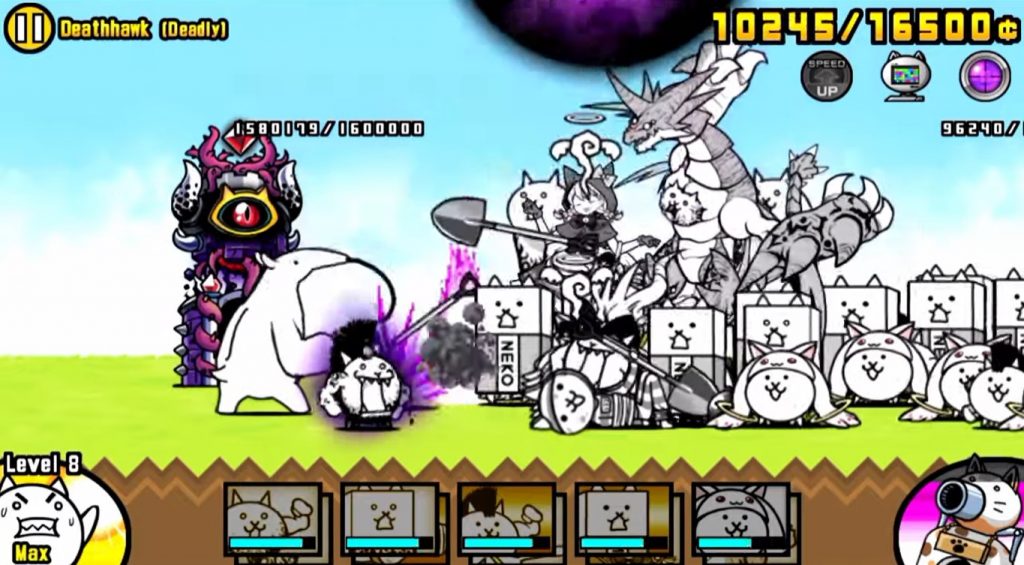 Kasa Jizo
Kasa Jizo is a special Uber Rare Cat, obtainable through the Rare Cat Capsule during the Ancient Heroes Ultra Souls gacha event. Just like the other Ultra Souls cats, Kasa Jizo comes with distinct stats in its Normal (spammable) and Evolved Form (high performance). These unique forms offer different strengths, making them valuable in various situations depending on your needs.
Crazed Tank Cat
Unlock this Super Rare Cat by completing the special event stage known as "The Crazed Tank," available on the 6th day of every month. Similar to Tank Cat, Crazed Tank Cat serves as a reliable meatshield to obstruct the enemy's advance toward your cat base. However, Crazed Tank Cat brings more to the table with its enhanced movement speed, making it remarkably versatile.
This increased speed allows it to be even more effective in halting the enemy frontline's progress. As a result, Crazed Tank Cat becomes a crucial and go-to choice for nearly any level that requires a spamming of meatshields to protect your forces.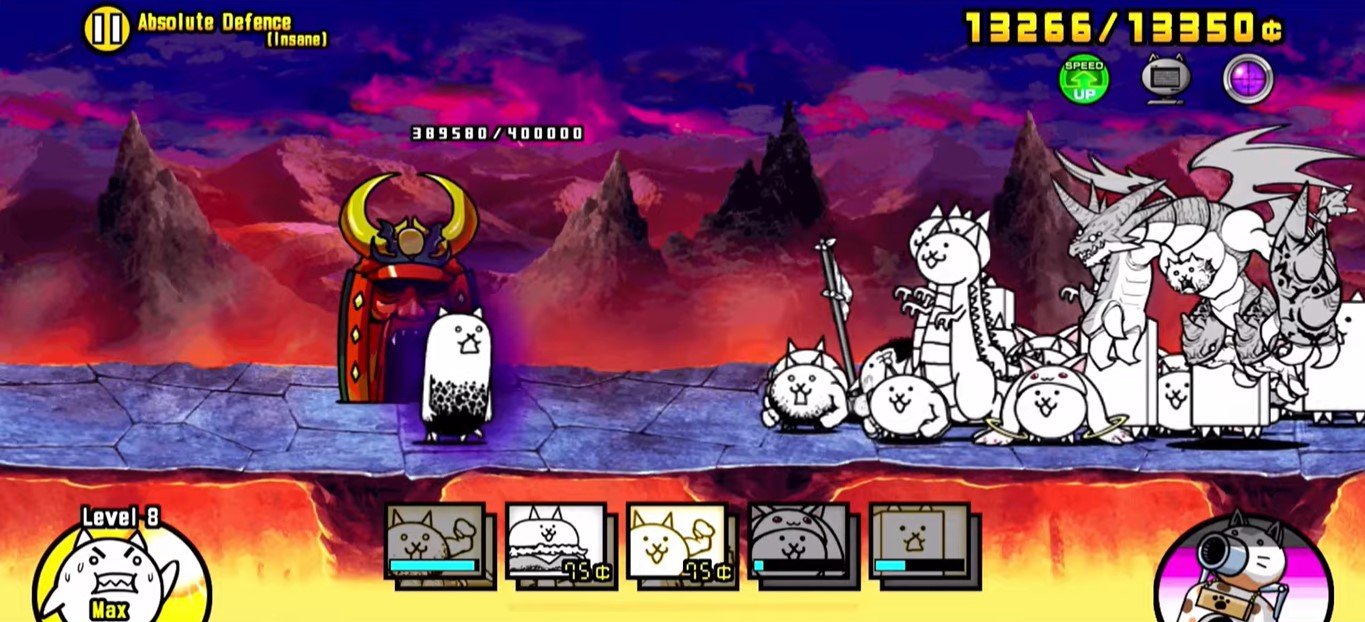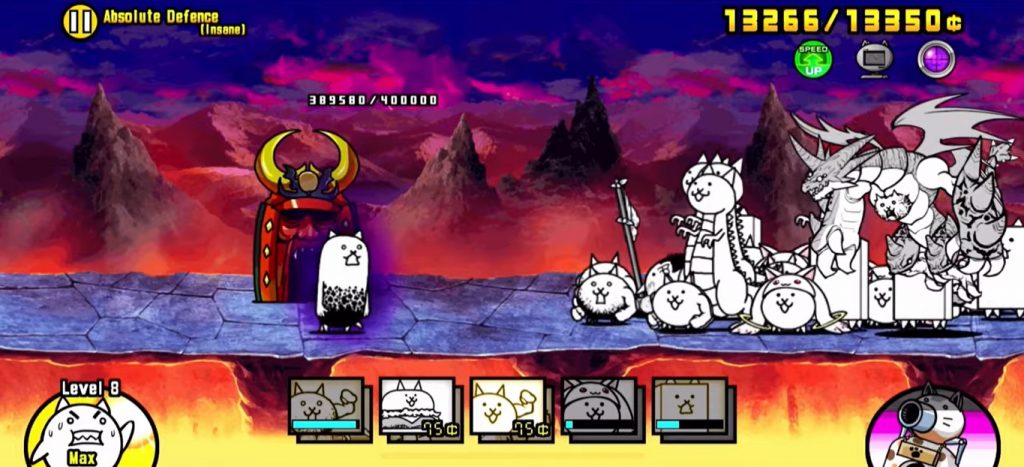 Jamiera Cat
Jamiera Cat excels as a dependable defense and meatshield cat rather than a powerhouse attacker. While his damage output may not be as impressive as some other reliable attackers, his unique ability to knock back enemies makes him an excellent frontline defender, capable of holding the line for an extended period.
As you progress beyond the early stages of the game, Jamiera Cat's role as an attacker is outperformed by other non-uber and gacha units like Dragon Cat, Manic King Dragon, Paris Cat, and Drama Cats. Additionally, when it comes to being a generalist tanker, Jamiera Cat faces strong competition from Zamboney Cat and Roe Cat, not to mention other alternative cats that can fulfill similar roles.
Tecoluga
Tecoluga is probably Battle Cats best cat. It's a rare and sought-after Uber Rare Cat, obtainable through the Rare Cat Capsule during the exciting Tales of the Nekoluga and Metal Busters events. Initially, this form might not seem very useful, as it is intentionally designed to be underwhelming. However, the true potential of this Cat is revealed when it evolves into Tesalan Pasalan and Lufalan Pasalan.
Some talents, such as Defense Buff, Weaken Immune, and Surge Resist, may seem less effective due to Lufalan's lower survivability and the limited situations where the latter two can be of use. However, if you have boosted Tecoluga with Catseyes, the Attack Buff talent becomes incredibly valuable.
It enhances the unit's already high damage by up to 20%, resulting in a staggering 240,000 per hit at level 50! Furthermore, the Crit Chance Up talent also increases overall DPS, albeit to a lesser extent, but it makes Lufalan more reliable, especially against Metal Enemies. So, while Tecoluga's initial form may not impress, its evolved versions can become formidable assets in the right circumstances.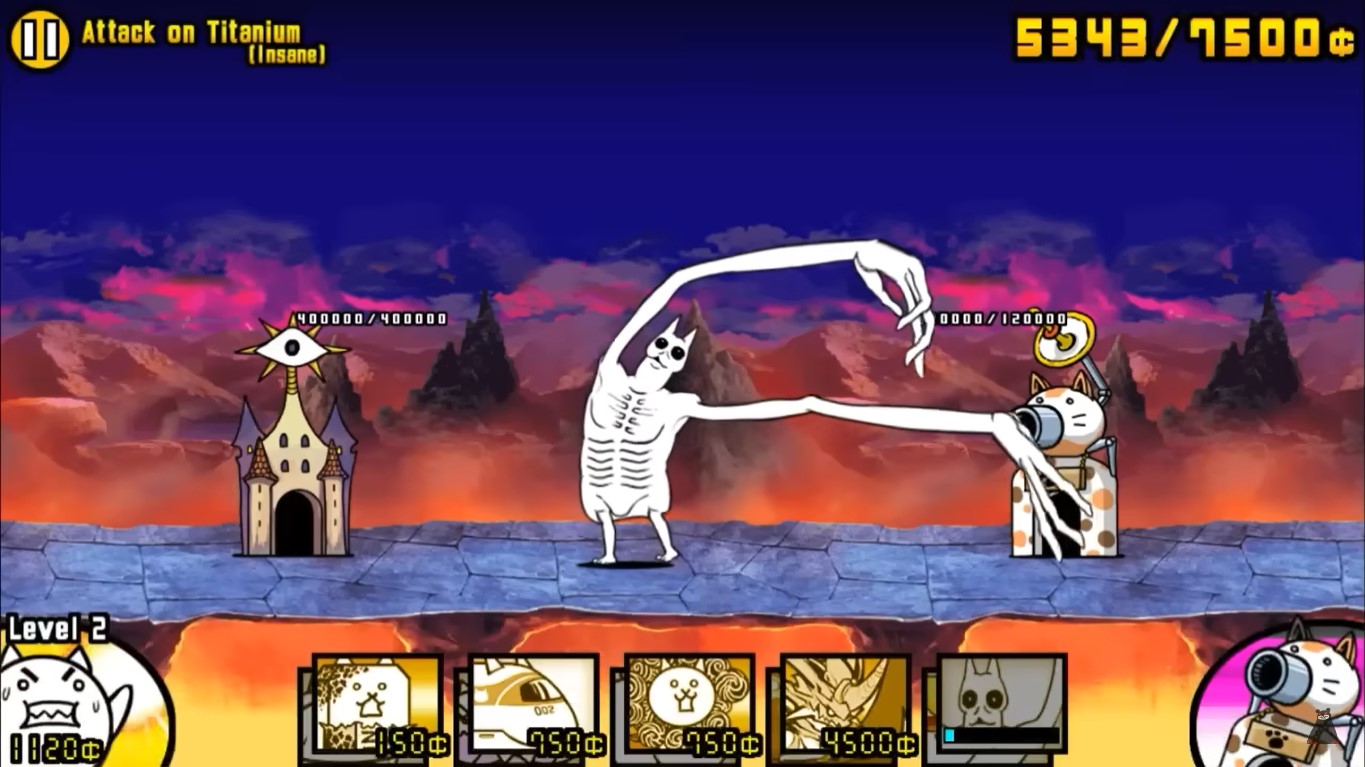 Form Your Army with the Battle Cats Best Units
As you embark on your journey to fortify your roster in 2023, remember to carefully consider the strengths and abilities of each cat unit. While some may excel as attackers, others shine as dependable defenders and meatshields. With the right combination of cats at your disposal, you can conquer challenging stages and emerge victorious against any adversary. So, assemble your team wisely and prepare for an epic adventure in The Battle Cats, where the whimsical world of adorable yet fierce feline warriors awaits your command!