The Battle Cats are in full throttle in 2022 with lots of celebrations and giveaways in store for its huge community of players. Speaking of celebrations, PONOS has recently unleashed the month-long lunar celebration event for 2022. This means that players will have a chance to acquire some goods and most sought-out cat food for their hungry cat army.
With that said, if you are a new player or a returning one who is looking for a fast and efficient way to acquire resources in this casual game, then you are on the right page as we have the full details of The Battle Cats 2022 Lunar New Year Celebration. So, fortify your bases and purr your way to our list of Battle Cats events schedule below.
The Battle Cats Events 2022 Lunar New Year Event Details
The Battle Cats events Lunar New Year celebration for 2022 is an event that began on January 17th and will end on February 14, 2022. Although this event is being celebrated annually, PONOS boasts that this year is going to be the biggest in the history of the game. As to why that is, you will find out in the details provided by the developers themselves starting with the basics.

Extravagant List of Events
First is the Wild Cat Slots which is offering a whopping prize of over 777 cat food for lucky players. The Lunar New Year after all is all about luck so getting lucky in one of your spins is not farfetched. What could be better than getting an enormous amount of Cat Food in a single spin, if that's not lucky, we do not know what is?
If you're lucky during your spin at the Wildcat Slots, the best investment you can do is spend your Cat Food. You can do that by drawing out capsules for some fresh recruits. During the event, you will have a chance to draw 1 capsule for 30 Cat Food. The usual Cat Food amount is 150. The best deal however is the 11 capsule draw for only 750 Cat Food. In case you are wondering what cats are available during the event, we have the list of some of the possible cats below for you to check out.

Legend Rare
Musashi Miyamoto (Powerful offense and defense against black enemies) evolves to Wargod Miyamoto (Superior defense and offense against black enemies)
High Lord Babel (Area Attacker that is powerful against floating and Red enemies) evolves to Babel the
Darkflame (Resilient defense and offense against floating and Red enemies).
Lumina (High rate of attack with barrier-breaking abilities and effective against aliens) evolves to Luminalia (Comes with area attack with 100% weaken effect complete with evolved barrier-breaking abilities)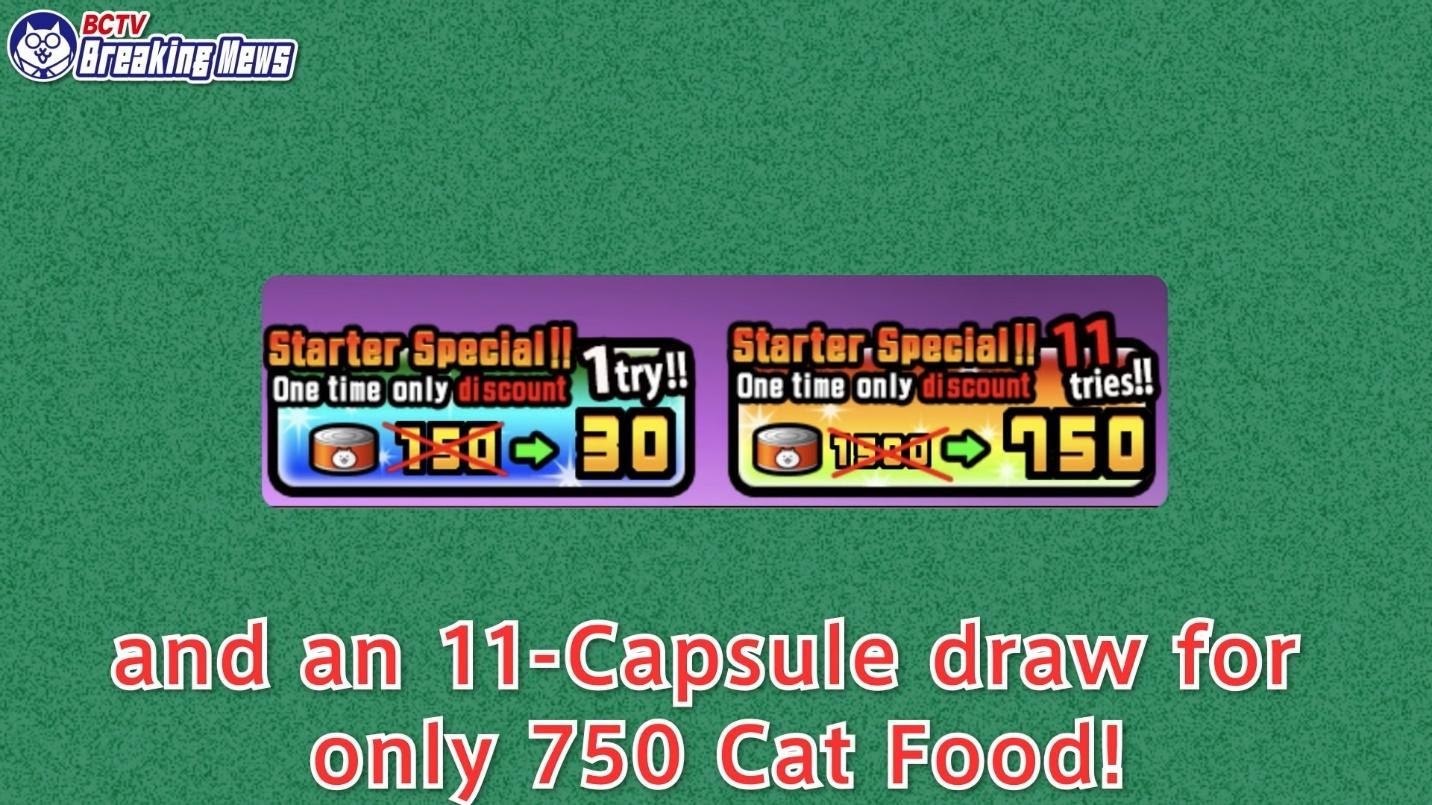 Uber Rare
Nekoluga(a weird cat that evolves into an unknown cat) – Unknown Cat (Extreme range and power complete with 100% knockback effect).
Kamukura (Long distance attacker that comes with a possibility of knocking back and slowing down red enemies with its area attack). It evolves to God Dragon Kamukura (comes with souped-up abilities of Kamukura)
Date Masamune (comes with speedy attacks and swift movements with the ability to knockback both red and black enemies). It evolves to Wargod Masamune (comes with more powerful abilities of Date Masamune)
Nurse Cat (powerful area attack that can knockback and slows down black and floating enemies) evolves to
Heartful Nurse Cat (comes with all the abilities of Nurse Cat but is more powerful)
Wrathful Poseidon (comes with God-like attacks that can freeze metal and zombies at a rate of 100%). It evolves to Valiant Poseidon (comes with upgraded abilities of its normal form)
Aer (capable of fast and quick long-range area attacks). It evolves to Erphuan (comes with barrier-breaking skills with the ability to negate damage reduction and comes with impressive defense against aliens).

The cats above are just a taste of what you might be getting during the draw. In most cases, PONOS will throw in some surprise capsules in the fray so better keep an eye out. The third surprise is the limited Lunar New Year stage. It's indicated in the image above will grant you 20 Cat Food for each victory. The stage will become available or refreshed every day at midnight. This means you have a chance to bank on those precious Cat Food by beating this unique stage.
Finally, the game will randomly choose a player to win a jaw-dropping 7,777 Cat Food. In addition, 10 lucky players will also be chosen randomly to win 777 Cat Food. On the other hand, all players will receive one rare ticket if the post gets 7,777 likes. Cool right?

Play The Battle Cats on PC
Now that you have a rundown of all the wonderful things coming to this casual game this Lunar New Year, it's time to play this awesome tower defense game on your PC free of charge. All you need is to download The Battle Cats for free at Games.lol!